The TomTom ONE 130 portable navigator provides reliable guidance for travelers looking for a simple GPS solution. It offers a 3.5" touch display with an intuitive interface, and comes preloaded with detailed maps of the U.S., Canada, and Puerto Rico. You'll have instant access to hotels, local attractions, and millions of other selectable points of interest, plus you can upload your own custom destinations for future reference.
The TomTom ONE 130 portable navigator provides reliable guidance for travelers looking for a simple GPS solution. It offers a 3.5" touch display with an intuitive interface, and comes preloaded with detailed maps of the U.S., Canada, and Puerto Rico. You'll have instant access to hotels, local attractions, and millions of other selectable points of interest, plus you can upload your own custom destinations for future reference.
You can view the road maps in 2-D or 3-D mode and follow along as the voice prompts provide turn-by-turn directions to your destination. You can download additional voices from TomTom using their free HOME software. The ONE 130 offers a pedestrian mode for guidance when you're exploring unfamiliar areas on foot — it disregards certain road restrictions such as one-way streets so you'll find the most efficient route.
Keep your maps up-to-date
TomTom offers a simple way to keep your maps current. The ONE 130's MapShare software lets you eliminate inaccuracies in the built-in maps right now, instead of waiting for the next map update. Edit speed limits, points of interest, and more right from your computer — you can report the error directly to TomTom and choose to have it shared with other TomTom users. TomTom verifies all changes made by other users and lets you import them to your ONE 130.
Handy extras
Use the EasyPort™ mount to attach the ONE 130 to a convenient spot in your vehicle — you can take the mount with you or swap it between cars with ease. The "Help Me!" feature finds emergency services near your location quickly, and provides phone numbers for rapid response. You can add an optional RDS-TMC traffic-information receiver for real-time updates on congestion along your route in most major cities. TomTom's downloadable HOME software lets you plan trips, update your navigator, and contact other TomTom users.
READ LESS
Product highlights:
portable GPS satellite navigation unit with built-in antenna
EasyPort suction-cup windshield mount and dashboard disk
includes car power adapter, USB cable, and rechargeable battery with 3 hours of life
Navigation features:
3.5" color (320 x 240 pixels) touchscreen control
5 million points of interest
internal flash memory preloaded with maps of the U.S., Canada, and Puerto Rico
allows custom points of interest
allows user to download celebrity voice prompts from TomTom
allows user to edit some aspects of built-in maps and/or report suggested changes to TomTom
navigation modes: auto, pedestrian
Expandability:
compatible with traffic-info service (additional receiver and subscription required) available in most major urban areas
Other features and specs:
dimensions: 3-5/8"W x 3-7/16"H x 1-5/8"D
weight: 6.7 oz.
warranty: 1 year
MFR # 1EE0.052.01
KEEP READING
READ LESS
What's in the box:
Portable GPS with attached hinged suction cup mount
Self-adhesive mounting disc
Cigarette lighter adapter with attached 5' DC output cord (DC output: 5V/1.2A)
5' USB cable (with Type A USB connector on one end and a Mini USB 2.0 connector on the other end)
User Guide (Eng/Span/Fre)
Services & Accessories booklet (Eng/Span/Fre)
TomTom ONE 130 reviews
Average review:
Customer photos
More details on the TomTom ONE 130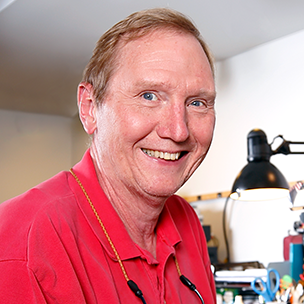 Researched by Crutchfield's

Mark G.
Product Research
Features
Overview: The TomTom One 130 can be used in your car or used as a handheld navigation unit. Maps of the United States, Canada, and Puerto Rico are stored in the unit's internal flash memory. The TomTom One 130 also comes with a power adapter for the car and a new integrated EasyPort suction-cup mount, giving you an easy way to mount the TomTom One 130 in your vehicle.
Global Positioning System (GPS): The TomTom One 130 features a built-in GPS receiver that receives signals from Global Positioning System satellites to locate your position and record how fast you are traveling. Once the TomTom One 130 knows where you are located, you can enter in a destination of where you want to go and the unit will use it's built-in map software to work out the best route to your desired destination and provide you with traveling instructions.
SiRFstar III: The SiRFstar III GPS chipset is so sensitive that it's forgiving of less than optimal antenna placement, giving you additional placement options.
3.5" Touchscreen: The TomTom One 130 features a 3.5" anti-glare TFT LCD touchscreen for easy operation using TomTom's user-friendly menus system. The 4:3 aspect ratio screen allows you to view and follow your route.
Built-In Speaker: The unit features loud and clear spoken instructions through its built-in speaker. You can choose from 10 male or female voices in 3 languages, or download other voices and languages from the TomTom website.
TomTom Home: Once you've loaded the TomTom Home software on your computer from the TomTom Home website, you can back up the information programmed on your One 130, manage maps, voices, POIs (Points Of Interest), and other extras, plan trips in advance and update the TomTom One 130 with the latest software and services automatically.
Note: System Requirements:

Windows: Windows XP, 2000 or Vista (latest service packs recommended), 500 MHz processor or better, 128 MB RAM, internet connection (preferably broadband - DSL/Cable/LAN) for downloading updates, maps or services, Internet Explorer version 5.0 or higher
Macintosh: Mac OS X 10.3.9 or higher, 500 MHz G3 processor or better, 128 MB RAM, internet connection (preferably broadband - DSL/Cable/LAN) for downloading updates, maps or services, Safari browser version 1.2 or higher.
Map Correction With Map Share: Map Correction allows you to make alterations to the map data on the TomTom One 130. You can block or unblock a street, reverse the traffic direction of a street, edit a street name, add a missing POI, or edit an existing POI. You can correct this information on the device as well as send this information to TomTom for review. You can also join the community of TomTom users to share and use map corrections.
Help Me!: The Help Me! feature provides and easy way for you to find and contact emergency services centers and other specialist services around you current location. This menu provides locations and phone numbers for these services. The Help Me! menu also includes a selection of useful documents covering topics such as First Aid and car maintenance.
Navigation: The 'Navigate to...' menu is the simplest and most useful starting point in most situations. Given your current GPS position, you can use this to navigate to any given address, intersection, favorite location, POI (Point Of Interest), and so on. You can choose from the following options:
Home: Once your home location is stored in memory, it can be quickly be chosen as a destination.
Favorite: The locations that you visit frequently can be stored in the Favorite menu. A Favorite can be chosen as a destination without having to enter its address each time.
Address: This option lets you enter a City, Street Name/House Number, Zip code or Intersection to navigate to.
Recent Destination: You can display a list of addresses, Points Of Interest and other destinations that you've used recently.
Point Of Interest: This option lets you choose from a database of millions of railway stations, restaurants, gas stations, ATMs, and so on.
Point On Map: You can use the map browser to select a destination, scroll around the map, zooming in or out as needed.
My Location: You can save the current GPS position in memory and return to it in the future.
Position Of Last Stop: You can save the position of your last stop and return to it in the future.
Latitude/Longitude: You can enter a destination with latitude and longitude coordinates.
Favorite Locations: The Favorite menu allows you to store locations that you visit frequently into memory. You can choose a favorite location the same way you choose a destination. The following menu options are available; Home, Address, Recent Destination, Point On Map, My Location (allows you to store your current location quickly), latitude and longitude, and Position of Last Stop.
Find Alternative: Once a route has been planned, you can change it using the 'Find alternative...' menu. You can choose from the following options:
Calculate Alternative: You can find an alternative route if you don't like the original route.
Avoid Roadblock: If you spot signs of trouble (such as backed-up traffic or 'Delays ahead' warning signs), you can choose this menu option. You need to estimate whether the blockage extends 100 yards, 1/4 mile, 1 mile or 3 miles ahead of your current position and then select the appropriate icon.
Travel via...: Choose 'Travel via...' if you want to make sure the planned route goes past a particular location, perhaps to pick up or drop someone off. The new location is selected the same as you would pick a departure point or destination.
Avoid Part of Route: This menu option allows you to avoid intersections that are known for heavy traffic.
Recalculate Original: You can return to the original best route.
Minimize Traffic Delays: Avoid traffic delays using the optional RDS-TMC traffic receiver (625RDSTMC)--subscription required.
Advanced Planning: The Advanced Planning allows you to plan ahead. Using this menu, you can look at the best route and journey time between any two given locations, or perhaps get directions that will help someone else get to your current position. You can select the departure location in the usual way. You'll then be asked to 'Pick a destination', again with the usual choices. Finally, you will need to choose the route type from the following options: Fastest route, Shortest route (for motor vehicles), Avoid highways, Walking route (i.e. the shortest route, ignoring all traffic rules and excluding highways), Bicycle route (i.e. the shortest route obeying traffic rules but still excluding highways), or Limited speed (the quickest route for a vehicle of limited top speed, i.e. many road types are equally preferred, apart from highways).
View Route: If you already have a route planned, you can explore it in various ways by choosing 'View route'. You can choose from the following options:
Browse as Text: This option provides a simple list of the junctions involved and the distances (or times, use the 'Options' button to change the numbers shown) between them.
Browse as Images: Using this option presents each junction in 3D, with your turn instruction clearly marked.
Browse Map of Route: This option allows to overlay the route onto a map that you can zoom and scroll around.
Show Route Demo: This feature shows an animation of your route.
Show Route Summary: This option allows you to display the graphical overview of your route that was shown when it was first calculated.
Route Re-calculation: This unit will automatically re-calculate your route if you detour from the planned one.
Preferences: You can change much of the look and feel of your TomTom system to your own liking by using 'Preferences'. You can adjust the following:
Display Color Scheme: When 'Use Day Colors' is selected, bright colors are used, with a lot of contrast, so that you can see the map clearly. When it is dark outside, you may want to 'Use Night Colors'. The navigation view will then be displayed (by default) using dark and subdued colors that will not interfere with your night vision. The TomTom also has a light sensor which can do this automatically.
Enable/Disable POI: This option allows you to show or hide each category of POI; for example, show restaurants and don't show ferry terminals.
Safety Preferences: The unit provides a list of preferences to make your journey safer. You can select from: Hide menu options while driving, Suggest driving breaks, Show safety reminders, Warn when near churches or schools, Warn when driving faster than set speed or faster than allowed, and Warn not to leave device in car.
Guided Tours: This option gives you tutorials on the GPS unit, menu options, map browsing, route planning, and traffic (if subscribed).
Turn Off Sound/Turn On Sound: You can turn the navigation voice on or off.
Volume Preferences: Adjust the volume based on the amount of noise in the car. You can also link the volume to your speed, so directions are louder at higher speeds.
Manage Favorites: You can rename or delete favorites.
Status Bar Preferences: You can check off items to show on status bar: Remaining Time, Remaining Distance, Arrival Time, Current Time, Street Name, or Speed. You can also orient the status bar vertically or horizontally on the screen.
Change Voice: The TomTom has a wide range of male and female voices to choose from for commands.
Warn When Near POI: The unit will provide an audible warning when near selected points of interest.
3D/2D Map: The main 3D navigation view, showing maps, routes and Points Of Interest from the perspective of the vehicle driver, can be switched to a more conventional 2D view. Choose 'Turn off 3D display' to revert to an overhead 'plan' map, which is constantly rotated to keep your current direction of travel pointing 'up' the screen. Choose 'Turn on 3D display' to return to the original view.
Name Preferences: Allows you to choose how streets and highways are named.
Change Home Location: Change your home location by entering an address, a recent destination, point of interest, GPS position, point on map, latitude/longitude, or TomTom buddy.
Manage Map: You can download a new map, change the map you're using, or delete a map from an SD card (sold separately).
Planning Preferences: You can select option for each time a search is done: fastest route, shortest route, avoid freeways, walking routes, bicycle routes, or limited speed. You can also choose to be asked preference each time a search is done.
Change Language: You can select from multiple languages for voice commands.
Set Owner: Enter your name and address as owner of the unit and secure it with a four digit password.
Operate Left/Right Handed: You can change the button orientation to one side of the screen or the other depending upon the hand being used.
Brightness Preferences: To save you adjusting the brightness several times each day, there are two preference sliders, one each for the daytime and nighttime color schemes. You can also choose to turn brightness down, or switch to night view when dark.
Change Map Colors: You can independently select from 10 map color schemes for day and night colors.
Set Units: You can choose to display units for distances, time, latitude/longitude, temperature, or barometer measurements.
Set Clock: You can set the time manually and change the way the clock is displayed. The clock can also be set automatically using the GPS signal.
Switch/Manage Maps: You can switch between the current map (U.S. and Canada) to any other maps that may be available on the Memory card.
Keyboard Preferences: The size and layout of the keyboard can be changed. You can select between "ABCD", "QWERTY", or "AZERTY" keyboard layouts.
Compass Preferences: Choose type of compass: arrow pointing north, arrow showing your heading, arrow pointing toward destination, or none.
Reset Factory Settings: Lets you delete all settings, locations, and itineraries that have been added.
Rechargeable Battery: Fully charging the internal Lithium-ion rechargeable battery will take approximately 2 hours. A fully charged battery offers approximately 3 hours of operation.
EasyPort Mount: The unit comes with the new EasyPort suction cup mount. The EasyPort is hinged, and can open up to 120°. It can also swivel freely 360°, allowing you to mount the unit on the windshield or on the dash or console using the self-adhesive plastic disc. When you are finished navigating, you can fold up the EasyPort mount and put it in your pocket or optional carrying case.
USB Input: The unit has a mini USB version 2.0 port on the bottom to accommodate the car charger or connect to your computer.