BDI Corridor Bar 5620
Liquor cabinet (Chocolate Stained Walnut)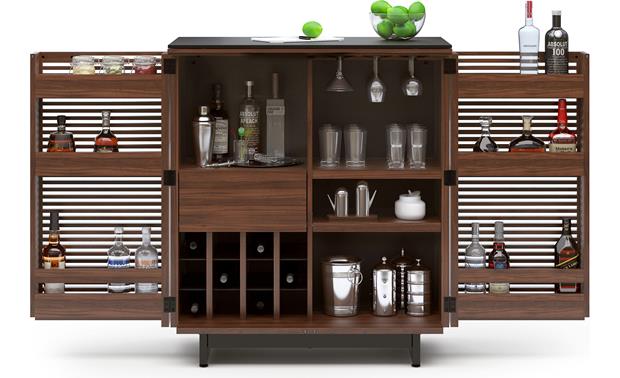 BDI Corridor Bar 5620 - Walnut (bottles and accessories not included)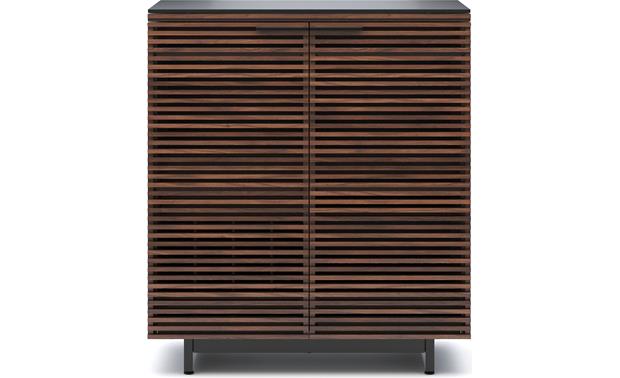 BDI Corridor Bar 5620 - Walnut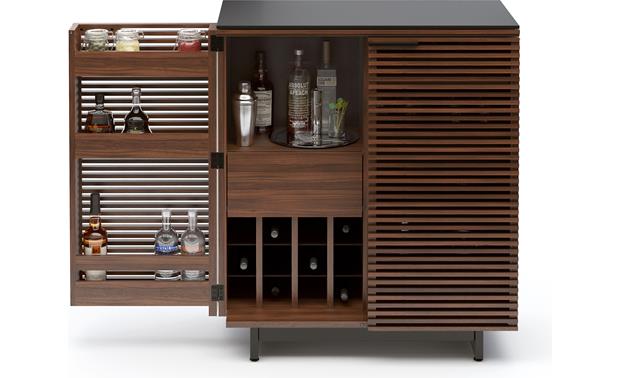 BDI Corridor Bar 5620 - Walnut (bottles and accessories not included)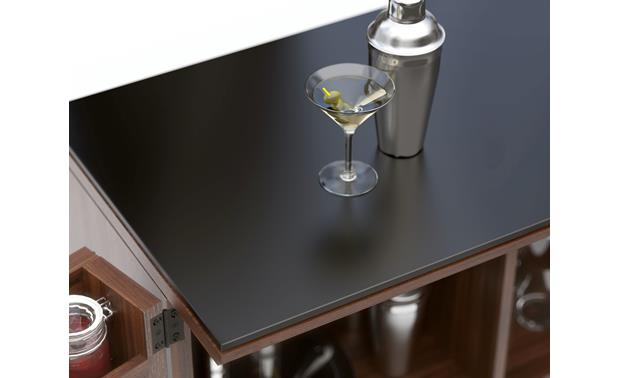 BDI Corridor Bar 5620 - Walnut - counter top detail (glass and shaker not included)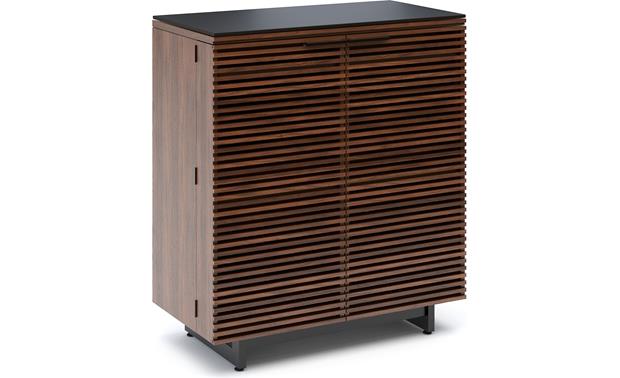 BDI Corridor Bar 5620 - Walnut - left front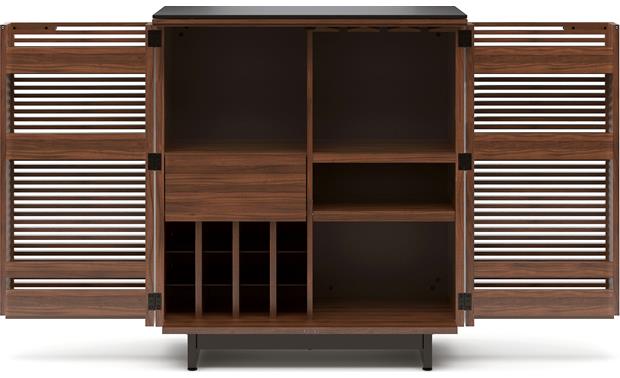 BDI Corridor Bar 5620 - Walnut - with doors open
California customers: Please click here for your Proposition 65 warning.
Item # 6315620CSW | MFR # 705176562009
Was: $2,524.00
Sale: -$378.60

Our VirginiaVA-based experts can help.
Overview
Our take on the BDI Corridor Bar 5620 by Crutchfield's Ralph Graves
Presentation is everything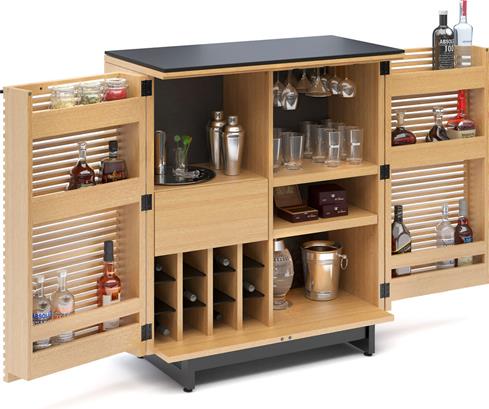 Everything in its place (bottles, glasses and accessories not included).
What's better than having all the components of a well-stocked liquor cabinet? Having a smart-looking cabinet to keep them organized in. The BDI Corridor Bar does just that, and provides some practical functionality. With the doors closed, the louvered front gives the cabinet a sophisticated appearance. Open them wide, and you have full access to everything you need to concoct your signature drink — and attractively display your liquid assets.
Practical door storage
The doors open on 180-degree hinges, and each feature three shelves; one for tall bottles, another for short bottles and decanters, and a third for tumblers. Each shelf has a wooden front to keep bottles and glasses in place as the doors are opened and closed.
Everything in its place
The Corridor Bar features a spacious compartment for glass storage with built-in stemware rack. A companion compartment can be used to store drink trays, cocktail shakers, and other supplies. The pull-out drawer is deep enough to store 12 canned mixers with room for corkscrews, flasks and other accouterments, and there's an additional open compartment for cocktail napkins, stirrers, and similar supplies. The bottom compartment is tall enough to hold an ice bucket and a pitcher. And the Bar's built-in wine rack can hold twelve bottles horizontally.
Room to work
The cabinet top makes an ideal working space for your spirited creations. Its black micro-etched glass top is tough, durable, and cleans up easily after the party's over.
White Glove delivery from BDI
BDI furniture purchased from Crutchfield is shipped by the manufacturer using their White Glove delivery service. It includes unpacking, assembling, and placing the furniture, and removing the packing materials. The service covers delivery at building entry level or up to one level above or below. Delivery to higher or lower floors is subject to additional charges, with a $15 minimum.
Product Highlights:
micro-etched easy-clean glass top
wooden louvered doors (each):

open 180°
3 built-in shelves for bottles, decanters and tumblers

glass storage compartment with wooden stemware rack
pull-out draw can hold up 12 cans
2 storage compartments for pitchers, shakers, and other supplies
wine rack stores up to 12 bottles horizontally
one adjustable shelf
36"W x 41"H x 18-1/2"D
weight: 185 lbs.
free White Glove delivery
warranty: 3 years
Why Shop
With Us?
12 Reasons.
---
Q & A
Customer Q&A
1 question already asked
I know you asked almost 2 years ago but just in case, per BDI's website: Stained Solid Wood Satin-Etched Tempered Glass Hardwood Veneer Powder Coated Steel Manufactured in China or Taiwan

[ Andrew Nov 22, 2018 ]
The info we have available indicates the Corridor Bar 5620 uses wooden louvered doors, a micro-etched easy-clean glass top and built-in wooden shelving. Given that this product ships from the manufacturer (BDI) directly, you can get more detailed information about the materials used from BDI's support. You can reach them by phone at 703-803-6900 or email (customerservice@bdiusa.com) for further assistance. [ Larry Jan 18, 2017 ]

Staff