Recommend!
Crutchfield customer from Crozet, VA on 12/10/2020
Beautiful piece! Satisfies my desire to have everything hidden and my husband's to have a functional cabinet for all of his sound gear. Easy to put together.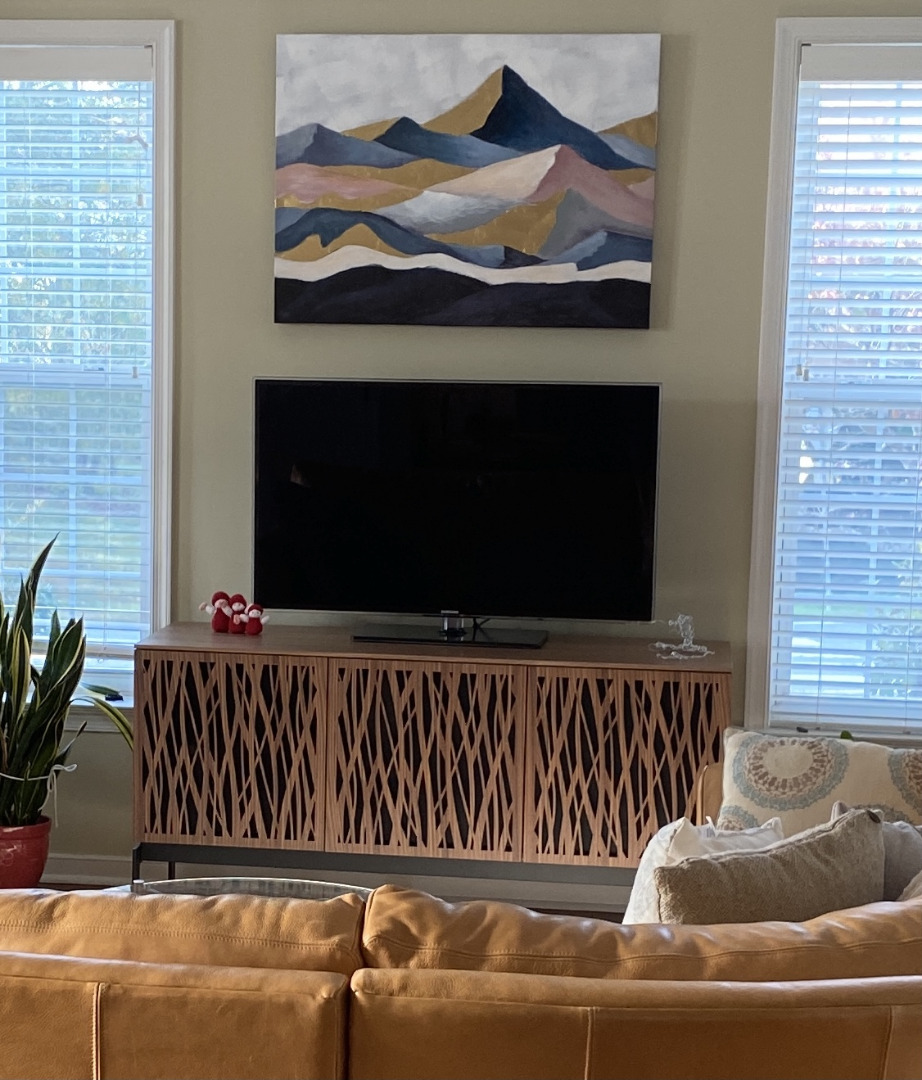 1 of 1 found this helpful
Stunning Award Winning Unit With Many Options
Crutchfield customer from Delray Beach, FL on 4/2/2019
There are very few credenzas available in this shorter length giving this one bonus points. It is a stunning award winning design and extremely appealing to the eye. The console version places the legs at the corners which I believe is more attractive than the media version which places them closer in. The media version would free up more floor space to avoid kicking the legs or pushing another piece of furniture (such as speaker stands) slightly underneath it. The veneer is attractive but may be very thin as evidenced upon receipt by a scratch mark located on the top of the item. At this price point I would have expected a richer looking/thicker veneer coating. The back of the unit is vented for stereo equipment so it may get dusty inside over time. It uses fixed shelving which is not as efficient in my opinion as rolling shelves or a drawer system inside might have been. Overall, this will add to the beauty of your room even if not as functional (for me) as I believe it could have been for general purposes though for an entertainment unit I imagine it checks all of the boxes. The fact that it comes in so many configurations and colors is a bonus!
Pros: Beautiful Award Winning Design. Many Configurations and Colors. Best Suited as an Entertainment Unit.
Cons: Veneer May Be Somewhat Thin. Not Best Suited for General Purpose Cabinet.
0 of 0 found this helpful