About the Honeywell Wi-Fi® Smart Thermostat
Energy savings with style
The Honeywell Wi-Fi Smart Thermostat learns your schedule, and takes humidity into account when heating and cooling your home. That way, it effectively optimizes comfort and energy savings.
Energy savings with style
The Honeywell Wi-Fi Smart Thermostat learns your schedule, and takes humidity into account when heating and cooling your home. That way, it effectively optimizes comfort and energy savings.
It also looks great on your wall, and it goes one extra step toward blending in — the touchscreen's background color is customizable to match your decor, or your favorite team's uniforms.
Convenient voice and app control
More and more, we're able to control Smart Home devices by calling out commands. This thermostat responds to Honeywell's Total Connect Comfort voice command system (account activation required), and it's compatible with Amazon's Alexa, so you can expand your control network into every room of your home.
Download the free mobile app, and you gain control over the thermostat even when you're away. If you forget to set it before you leave for the day, or circumstances keep you away from home longer than you'd like, the thermostat has you covered.
Attention to detail
Intelligent comfort control tracks outside temperature and humidity — which can make inside temperatures feel less than ideal — and adjusts accordingly for maximum comfort. There's also advanced fan and comfort control, so you can get your indoor temperature just right.
READ LESS
Product highlights:
large color touchscreen

match your decor with customizable screen background

seven-day programmable temperature schedule
smart energy-saving mode
responds to Total Connect Comfort voice commands (account activation required)
change settings remotely via Lyric app or directly on the thermostat's touchscreen
indoor humidity sensor
advanced fan and comfort control
get immediate notification of temperature changes
compatible with Samsung SmartThings
4-1/2"W x 3-1/2"H x 7/8"D
warranty: 1 year
MFR # 9J4312
What's in the box:
Honeywell Wi-Fi® Smart Thermostat owner's manual
Wi-FI Smart Color Thermostat (RTH9585WF) display
Wall plate
2 Self-tapping screws (length 1")
2 Wall anchors
3" Wire jumper
User Guide
Quick Start Guide (Eng)
Quick Start Guide (Span)
C Wire Addendum
Thermostat ID card
Wiring labels
Mercury recycling notice
Honeywell Wi-Fi® Smart Thermostat reviews
Average review:
Thanks for submitting your review
Most reviews are processed and published within 5 business days. You will receive a confirmation email once your review has been published.
Customer photos
More details on the Honeywell Wi-Fi® Smart Thermostat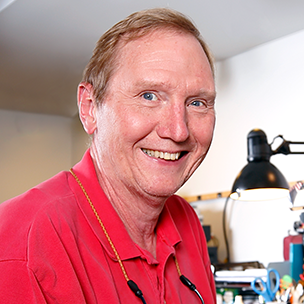 Researched by Crutchfield's

Mark G.
Product Research
Features
Overview: The Honeywell RTH9585WF Wi-Fi Smart Color Thermostat allows you to customize the heating/cooling schedule for each day of the week. This allows you to set the temperature to an energy-saving level while you are away from home or sleeping. The thermostat features a large, easy-to-read backlit touchscreen color display that shows the temperature setting and ambient temperature, as well as the humidity, at all times. Touchscreen buttons let you set or override the schedules at any time. With built-in Wi-Fi, you can adjust the thermostat from your smartphone, tablet, or laptop from virtually anywhere. The RTH9585WF works with a wide variety of heating and cooling systems.
Compatible Systems: The thermostat is compatible with the following types of heating and cooling systems:
Gas, oil, or electric heating with or without central air conditioning
Heat pump with or without backup or auxiliary heat
Central air conditioning only
Multiple stage heating and cooling
Controls: The RTH9585WF features a 3-3/4" x 2-1/8" backlit color touchscreen display. Four touch controls across the top of the display are Home, Fan, System, and Menu. Two large arrow buttons let you change the temperature setting up or down as desired.
Built-in Wi-Fi: The RTH9585WF can be controlled by your smartphone, tablet, or laptop through your home Wi-Fi network. Through the Total Connect Comfort app, you can view and change settings from anywhere, access multiple thermostats if your system is zoned, access multiple locations if you have systems in more than one location, and receive email alerts if the temperature reading is too high or too low. Any software updates for the thermostat are automatically done via Wi-Fi. The Honeywell Total Connect Comfort app is compatible with smartphones and tablets running iOS 9.0 or later, or Android 4.4 or above.
Works With Honeywell: The Honeywell Wi-Fi 7-day Programmable Thermostat works with several Smart Home systems, including those that use voice control to manage your devices:
Amazon Echo (Alexa): You can instruct "Alexa" to set the thermostat at a desired temperature, or raise/lower the temperature.
Google Home: Starting with "OK Google", you can adjust the temperature, switch to heating or cooling, set the mode and temperature, and turn off the thermostat.
Logitech Harmony: Harmony hub-based products are compatible with the thermostat to allow you to adjust the temperature from your smart device.
IFTTT: Linking your thermostat with IFTTT (IF Then Then That), you can automatically make adjustments to your HVAC system. For example, a simple applet will turn on your heating or cooling system when the outside temperature (according to the Weather Channel app) reaches a preset high or low temperature.
Scheduling: The Smart Color Thermostat offers both home and business scheduling. Home use features a 7-day programmable schedule, allowing you to set the temperature for up to four time periods a day: Wake, Leave, Return, Sleep. Each day can be programmed independently. For business use, you can set schedules for Occupied and Unoccupied schedules. The thermostat's precise comfort control keeps the room temperature within 1°F of the level you set.
Vacation Mode: If you are scheduled to be away, the Vacation Mode can help you save energy and restore a comfortable setting for when you return home. You can preset the date, time, and heating/cooling temperature during your vacation. A similar mode for business use (Holiday/Event Schedules) lets you set up a schedule for US or Canadian holidays or custom events.
Schedule Overriding: If you need to ignore the schedule at any time, you can override the schedule, either temporarily or permanently:
Home Schedules: Touching the Up or Down button (to adjust the temperature) will temporarily override the schedule until the next scheduled period begins. Touching the Up or Down button to the desired temperature, and then touching the Hold button, will permanently override the schedule. To resume the programmed schedule and cancel the override requires touching the Run button.
Business Schedules: Touching the Up or Down button adjusts the temperature, and maintains it until a hold time that you set. If you override the schedule during an unoccupied period, the thermostat switches to the preset occupied temperature setting. The programmed schedule will resume when the override timer expires, or Cancel hold is touched.
Advanced Comfort Control: The RTH9585WF offers advanced comfort control with additional settings for the fan. In addition to the On or Auto fan settings found on most thermostats, the Wi-Fi Smart Color Thermostat has Circulate, Follow Schedule, and Pre-occupancy Purge settings. When set to Circulate, the fan runs randomly about 35% of the time. Under the Follow Schedule mode, the fan is controlled by the programmed schedule. The Pre-occupancy Purge is used during a business schedule to turn on the fan 1 to 3 hour before each "occupied" time period to make the work environment more comfortable when you arrive.
Auto Changeover: In climates where both air conditioning and heating are used on the same day, the Auto Changeover feature can save you from having to manually switch between the two modes. In the Auto mode, the thermostat automatically selects heating or cooling depending upon the room temperature. Heat and cool settings must be at least 3 degrees apart.
Smart Response Technology: The thermostat's Smart Response Technology learns how long it takes for the furnace and air conditioner to reach the programmed temperature settings. If it takes 15 minutes for the unit to reach the programmed temperature, the thermostat will turn on the furnace or AC 15 minutes early so the room reaches the programmed temperature at the time you set. The message "Recovery" is displayed on the touchscreen when the system is activated before a scheduled time period.
Compressor Protection: Damage can occur if the compressor is restarted too soon after shutdown. The built-in Compressor Protection forces the compressor to wait 5 minutes before restarting. The display will show the message "Waiting for Equipment" while the Compressor Protection is activated.
Display Customizing: The thermostat's display can be set to a color that matches your décor. You can choose a preset color or create your own customized background.
Power Requirements: The RTH9585WF receives its power from a wire labeled "C." This "Common" wire brings 24VAC power from the heating/cooling system to the thermostat. Without a "C" wire, the thermostat will not power up, and it will not connect to your home network.