About the PS Audio Quintet Power Center
Advanced protection for your A/V gear
You get 10 protected outlets grouped in five isolated pairs. Isolation ensures your components won't interfere with each other as they draw power. You also get signal protection for a telephone line and two coaxial connections for antenna, cable TV or satellite TV.
Advanced protection for your A/V gear
If you've spent the time and money to put together a high-performance audio/video system, you need state-of-the-art power conditioning and protection to keep your gear safe and operating at its best. PS Audio's Quintet Power Center uses a highly advanced filter design to purify and distribute up to 1750 watts of clean, safe and unrestricted power. You'll hear real sonic improvements — powerful, better-defined bass and smoother, more transparent highs. You'll also see the difference on your TV screen, in the form of a better, cleaner picture.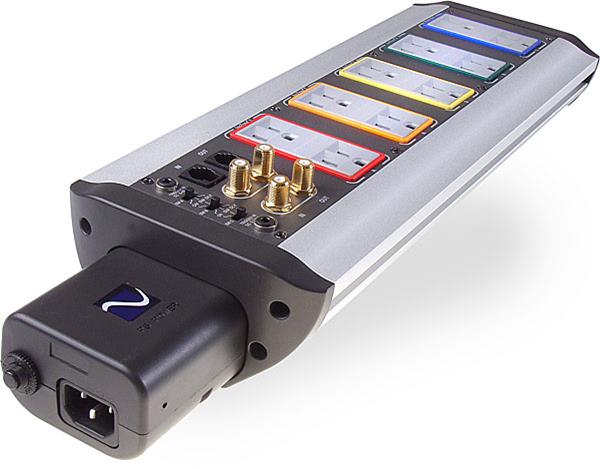 ---
Heavy-duty construction

PS Audio builds the Quintet to the highest quality standards. A compact solid aluminum casing houses 1/4" inch thick solid copper power bars, heavy extruded aluminum covers and nickel-plated, hand-polished AC receptacles. The Quintet's microprocessor-controlled protection circuitry guards against power spikes, and automatically disconnects the unit from your power line in the event of extreme high or low voltage conditions. This helps your equipment run smoother and last longer.
---
Protection for up to 10 components
You get 10 protected outlets grouped in five isolated pairs. Isolation ensures your components won't interfere with each other as they draw power. You also get signal protection for a telephone line and two coaxial connections for antenna, cable TV or satellite TV.
Sequential start-up eliminates speaker "thump"
Delay settings in the Quintet allow individual components to turn on sequentially. This helps eliminate the annoying, and potentially damaging, "thumps" that occur when all your components are powered on or off at once. And two 12-volt triggers let you use other components to start up the Quintet automatically.
---
Replaceable AC input module
PS Audio's Power Cartridge serves as the first line of defense against harmful power anomalies. It contains the surge protection circuitry, the over/under voltage control and the circuit breaker. Should a major power spike damage the cartridge, don't worry. You can replace it to make your Quintet as good as new again.
---
Read our blog post Better home audio, Tip #12: Use a power conditioner.
READ LESS
Product highlights:
1,750 watt capacity
10 AC outlets (all outlets can be set for always on, switched, or delayed)
5 isolated filter banks
surge and over- and under-voltage protection
filtration circuitry virtually eliminates line noise
two sets antenna/cable coaxial connections for cable TV, antenna, or satellite TV
RJ-11 phone line input and output
two 12-volt triggers
Power Cartridge AC input module — replaceable surge protection circuitry
solid aluminum chassis
weight: 8 lbs.
19-1/2"W x 3-5/16"H x 5-1/4"D
warranty: 3 years
MFR # QUINTET
PS Audio Quintet Power Center reviews
Average review:
Thanks for submitting your review
Most reviews are processed and published within 5 business days. You will receive a confirmation email once your review has been published.
Customer photos
More details on the PS Audio Quintet Power Center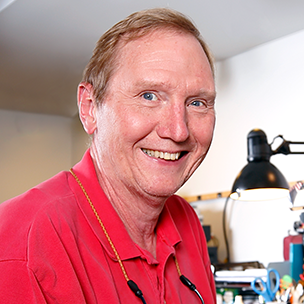 Researched by Crutchfield's

Mark G.
Product Research
Features
Overview: The PS Audio Quintet Power Center is a state-of-the-art high-end sure protector that provides component level AC cleaning and protection in a compact package. The Quintet provides 10 outlets and 5 independent isolated zones. The unit provides true surge and spike protection, over and under voltage protection and differential and common mode AC filtering. The PS Audio Quintet Power Center is built to the highest standard internally and externally by featuring 1/4 inch think solid copper power bars, 11 gauge copper wire, heavy extruded aluminum covers and nickel plated hand polished Power Port AC receptacles.
True Surge Protection: The Quintet Power Center features true protection from surges, spikes and transient events on the power line. Microprocessor controlled over/under voltage sensing offers true surge protection. The unit will automatically disconnect equipment from the AC in the event of a surge.
Replaceable Power Cartridge: The Power Cartridge AC input module contains the surge and spike protection, circuit breaker, over/under voltage control and the first stage of common mode filtering. The unique cartridge is the heart Quintet and can be replaced in the field should a problem ever occur. For instance, if the home is struck by lightning or a surge or spike big enough to damage the cartridge, it easily slides out and can be replaced.
Component Level Filtering: The Quintet takes what your wall AC has to offer and cleans everything above 40 kHz where most standard surge protectors start working only at a frequency of 10 to 100 times higher. Using this filtering, the Quintet fixes problems associated with noise and improves audio performance as well as video while providing clean power to connected equipment, regardless of the power demands.
Non-restricted Dynamics: The Quintet Power Center provides clean, safe and unrestricted power. At 1750 watts, there's enough power for even the most demanding systems. The Quintet Power Center will not restrict dynamics or soundstage in any high-end audio/video system. The Quintet will provide a superior level of performance in micro and macro dynamics as well as maintain harmonic integrity for audio equipment while increasing color saturation and lower video noise in video equipment.
5 Isolated Zones With 10 AC Receptacles: On the top of the Quintet Power Center, the cleaned AC voltage is distributed to your equipment through 5 isolated zones and 10 nickel plated AC receptacles that utilize a magnetic filtering technology based on wound inductors built from strips of Nano Crystalline, high permeability soft magnetic material. This material has approximately 10 times higher permeability than an other magnetic material produced. High permeability magnetic core materials allow PS Engineers to used a minimal amount of copper wire to build effective filters, thus preserving micro and macro dynamics for both audio and video systems.
Power Port Receptacles: The unit features 10 Power Port AC receptacles that are high-end AV, hospital certified grade 10 to 20 amp AC receptacles. This ensures that the tension is maintained on any male plug that is inserted into the power center giving your equipment an excellent AC connection. Each Power Port AC receptacle features 15 separate coats of nickel and 15 separate hand polishing operations to achieve maximum conductivity and durability.
Power Sequencer: The Quintet has the capability to drive an entire system. The Quintet's top panel power sequencer allows you to select any of the three available power zones (A, B, C) and choose always on, switched on or delayed on. With these choices, you can setup your system to automatically leave power on, turn it on or off via the front panel power button (or the remote), and delay the turn on sequence until the source equipment has been activated.
12 Volt Trigger: The Quintet also features two top panel 12 volt triggers. These DC triggers are used to remotely turn on and off the Quintet Power Center. The 3.5mm inputs will accept any voltage from 5 to 15 volts. If any of your equipment produces a DC trigger voltage you can use this input to control the Quintet.
CATV and Phone Jacks: The gold-plated dual pair In/Out coax jacks and single pair In/Out RJ-11 phone jacks are high quality, no-loss in/out paths for protection. The CATV coax connectors can accommodate two sources such as a cable TV or a satellite or antenna feed. These jacks ensure surges traveling over cable TV, satellite, RF antenna or phone lines do not reach connected equipment.
Conditioners: PS Audio recommends the use of additional power conditioning and regulating equipment such as the PS Audio Power Plant to feed the Quintet pure, regenerated AC power if desired.
Mounting: There are several ways to mount the Quintet Power center. You can mount the place the unit on the floor or on a shelf. If you mount it on the floor, it can either lay flat on its bottom or be placed at an angle between the floor and the wall due to its truncated triangle shaped base.
Warranty Note
Warranty: PS Audio warrants this product to be free of manufacturing defects in materials and workmanship for a period of 90 days from the date of purchase by the original purchaser. This warranty period can be extended to 3 years by registering the product with PS Audio online at www.psaudio.com