About the Poly-Planar Marine MP3 Kit
Poly-Planar's MP3 kit offers a great solution if you're looking to install audio gear into a small watercraft or off-road vehicle with limited space. The kit includes one pair of MA-4055 5" coaxial marine speakers, an ME-50 marine amplifier, and an
IC-3.5PM
MP3 adapter. You'll have the fixings for a neat, compact audio system ideal for a small boat, yacht tender, ATV, or golf cart.
Poly-Planar's MP3 kit offers a great solution if you're looking to install audio gear into a small watercraft or off-road vehicle with limited space. The kit includes one pair of MA-4055 5" coaxial marine speakers, an ME-50 marine amplifier, and an IC-3.5PM MP3 adapter. You'll have the fixings for a neat, compact audio system ideal for a small boat, yacht tender, ATV, or golf cart.
The ME-50 amplifier fuels the system, sending power to up to four speakers. The amp features a separate wired volume control with a 10-foot cable that puts it within close reach for quick volume tweaks. You can install this waterproof amp underneath a seat or inside the boat's body.
Poly-Planar builds the waterproof MA-4055 marine speakers to stand up to the harshness of a marine environment. The polypropylene woofers feature durable rubber surrounds that can endure excessive sun exposure and moisture. Integrated grilles add extra protection against the elements, so your speakers will play reliably for years to come.
The IC-3.5 MP3 adapter lets you hook up an iPod®, MP3 player, or other portable player to the amp. You can insert the rubber cover when not in use to seal out moisture. Poly-Planar includes a 4' extension cable that lets you move around your boat with portable player in hand.
READ LESS
Product highlights:
MA-4055 5" 2-way marine speakers (pair)
injection-molded polypropylene woofers with TPU rubber surrounds
Mylar tweeters
integrated grilles
waterproof design
power handling: 20 watts RMS power (40 watts peak power)
frequency response: 60-20,000 Hz
sensitivity: 89 dB
ME-50 2-channel amplifier
waterproof enclosure
15 watts RMS x 2 channels at 4 ohms (25W x 2 at 2 ohms)
powers up to four 4-ohm speakers
accepts line-level or speaker-level inputs
separate waterproof volume control (10-ft lead included)
use to add additional speakers to an existing audio system, to power a separate audio zone, or as a stand-alone system amp for any audio source
dimensions: 4-3/16"W x 1-1/2"H x 4-3/4"D
IC-3.5PM MP3 adapter
lets you connect your MP3 player, iPod, or satellite radio to the ME-50 amp
waterproof panel/dashboard mount
rubber plug to seal out moisture
includes 4' stereo headphone jack extension cable
Other information:
warranty: 2 years
MFR # MP3-KIT A
What's in the box:
Poly-Planar Marine MP3 Kit owner's manual
One large box contains 2 smaller boxes and a blister pack (MA4055WS box/ME-50 box/IC-3.5PM blister pack)
The MA4055WS Marine Speaker box contains:
2 White marine speakers
Two 10' lengths of speaker wire with female quick slides on on end and bare wire on other end
8 Mounting screws
8 Speed-clips
Installation Instructions
The ME-50 Marine Expansion Amplifier box contains:
Compact marine amplifier
Wired remote control with attached 9.5' cord using a 2.5mm minijack connector
Two 12" speaker leads (Gray/White) with male and femal bullet connectors on one end and bare wire on other end
One 12" red power lead with a female bullet connector on one end and bare wire on other end
One 12" black ground lead with a male bullet connector on one end and bare wire on other end
One 12" blue turn-on lead with a female bullet connector on one end and bare wire on other end
4 Mounting screws
Instruction Manual
The IC-3.5PM MP3 adapter blister pack contains:
50" Stereo male RCA to 3.5mm female connector
48" Minijack cable with a male 3.5mm connector on each end
Instructions on back of packaging
Poly-Planar Marine MP3 Kit reviews
Average review:
Thanks for submitting your review
Most reviews are processed and published within 5 business days. You will receive a confirmation email once your review has been published.
Customer photos
More details on the Poly-Planar Marine MP3 Kit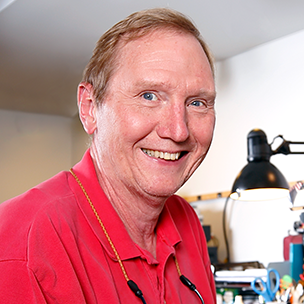 Researched by Crutchfield's

Mark G.
Product Research
Overview: The Poly-Planar Marine MP3-Kit consists of a 50 watt waterproof amplifier with a separate panel mount waterproof volume control, a panel mount 3.5mm MP3 connector adapter and a pair of 5" coaxial waterproof speakers with two 10' lengths of speaker wire. The kit allows you to listen to your portable MP3 audio player through installed marine audio components on your boat.
Marine Amplifier
Marine Speaker
MP3 Adapter
Marine Amplifier
Marine Rated: The Poly-Planar ME-50 marine amplifier's corrosion resistant enclosure is waterproof (IP65) and designed for use in harsh marine environments. Its compact, water resistant design allows for flexible mounting possibilities on your boat.
Digital Amplifier: The ME-50 is a 2-channel audio digital amplifier capable of delivering up to 15 watts RMS per channel at 4 ohm and 25 watts RMS per channel at 2 ohm. The amplifier can be configured to power up to 4 speakers while handling impedance loads ranging from 2 to 8 ohms.
Note: The amp only features one set of RCA inputs but has 2 speaker outputs.
Distortion Limiting Circuitry: The marine amplifier utilizes distortion limiting circuitry that helps prevent harsh distortion and provides better sound quality for your system.
Controls: The amplifier's control switches and gain settings are hidden behind a watertight rubber plug on the right side of the amp.
Input Level: This switch selects the input sensitivity of the amplifier. You can select between either a Low-level or Hi-level input through the amp's RCA connections. If you are connecting the amplifier to a preamp output on your stereo then use the Low-level setting. Use the Hi-level setting if you are connecting the amplifier using the supplied MP3 adapter cable to your MP3 or other portable audio device through the headphone output.
Polarity Setting: This switch allows you to optimize bass performance in the case that there are more than one set of loudspeakers producing bass in the system. You can select between a Normal or Reverse polarity.
Gain Control: This control adjusts the overall level of the amplifier to match the amplifiers input voltage with your head-unit's or other audio source output voltage.
Wired Remote Control: The ME-50 marine amp comes supplied with a wired remote control rotary volume knob for added convenience. The wired rotary knob features a self-adhesive backing for mounting the wired remote to a flat surface on your boat. The rotary knob features a 9.5' cord that plugs into the volume control port on the left-hand side of the amplifier.
Connections:
Left-Side Connections: The following connections are located on the left-hand side of the amplifier.

Input: stereo RCA audio input on a 4.0" pigtail for connecting your audio source device
Volume Control: 2.5mm minijack plug on a 2.5" pigtail used to connect the supplied waterproof wired remote volume control

Right-Side Connections: The following connections are located on the right-hand side of the amplifier.

Power: The 7" black and red wires of the Power connection should by connected directly to the 12 Volt battery, power supply or main fuse block using wire 16-AWG or larger. The red power lead features an in-line 8-amp fuse. The 7" blue remote wire connects to your head-unit, an on/off toggle switch or an accessory circuit to turn on the amplifier.
Speaker Output: The 7" white and gray speaker wires connect to stereo pairs of loudspeakers.
Dimensions:
Width: 4.167"
Height: 1.494"
Length: 5.186"
Marine Speaker
Marine Rated Speakers: The Poly-Planar marine speakers are waterproof and corrosion proof and designed for permanent outdoor mounting in the saltwater environment. The speakers can even be hosed down when cleaning your boat. The speakers are also UV stabilized for protection against damage from exposure to sunlight.
Full Range Speakers: The marine speakers feature a 5" polycarbonate cone and a 1" dome tweeter for a full range frequency response. The speakers are rated at 4 ohm.
Low Magnetic Field: The Poly-Planar speakers offer a low magnetic field for minimum effect on your boat's compass and autopilot functions.
Grille Assembly: The marine speakers utilize a white plastic frame and grill assembly that is non-removable to help protect the coaxial speaker from the elements.
Connectors: The Poly-Planar speakers feature corrosion proof silicone coated terminal wire with silver-plated male quick slide connectors.
Hardware: The speakers include two 10' lengths of speaker wire and stainless steel mounting hardware (8 mounting screws and 8 speed-clips).
Mounting: The 5" coaxial marine speaker consists of the following mounting measurements.
Mounting Method: Top
Mounting Depth: 2.159"
Flange Height: 0.273"
Mounting Height: 0.8125"
Frame Width: 5.891"
Cutout Diameter: 4.901"
Magnet Diameter: 3.216"
Number of Holes: 4
Hole Spacing: 3.795"
Hole Diagonal: 5.335"
Terminal Width: 0.245"
Terminal Thickness: 0.033"
MP3 Adapter
MP3 Adapter: The Poly-Planar MP3 adapter is 50" long and features stereo RCA male connectors on one end and a mountable female 3.5mm minijack plug that uses a waterproof rubber protection plug on the other end. The adapter allows you to connect a portable MP3 or other portable audio source that uses a 3.5mm minijack output to the included marine amplifier through the amps stereo RCA preamp inputs. The panel-mountable 3.5mm plug requires a 3/4" diameter hole for installation and features a plastic nut to secure the plug in place.
Extension Cable: The MP3 adapter also comes with a 48" minijack extension cable that features a 3.5mm male minijack connector on each end. One end plugs into the MP3 adapter's panel-mount plug while the other end plugs into the headphone or audio output of your portable MP3 player.