Nice way to improve the car
Crutchfield customer from Los Angeles, CA on 4/5/2020
With a little planning, this is effective in quieting the interior of the car
Pros: Easy way to make the car better
Cons: Requires planning and careful installation. Best to use a roller for installation.
0 of 0 found this helpful
Great product but not quite as easy to work with as HushMat
Crutchfield customer from Englewood, NJ on 10/7/2019
When working on the front of my car, I primarily used HushMat. On the back of my car, I ended up using this Boom Mat product. Both work well, however, I found the HushMat slightly easier to work with as it was thinner (yet was still very effective). I will say, that this Boom Mat product got rid of a lot of annoying vibrations and created a much clearer sound for me...so I have no regrets about this purchase and would buy it again.
Pros: Effectively eliminated vibrations following new speaker installation
Cons: Pretty thick material and a bit more difficult to work with (but still good)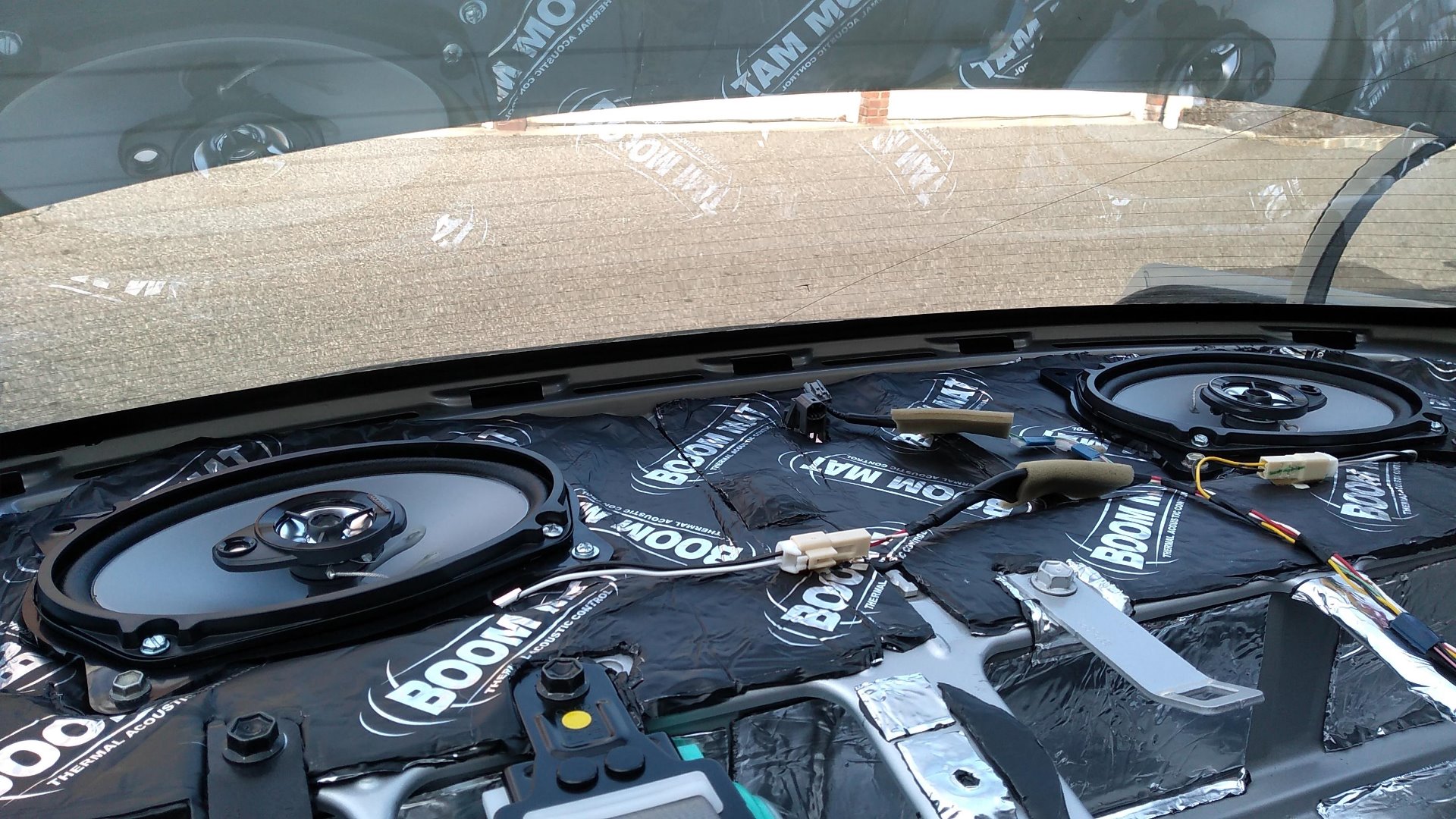 0 of 0 found this helpful
Cut the noise
Crutchfield customer from Flagstaff, AZ on 8/25/2019
Good product....Effective at reducing noise both from vibrations from sound system and exterior road noises. After I had the dynamat installed, I immediately noticed my sound system sounded much better. Riding down n Road with system off, the ride was much quieter.
Pros: Easy to install, effective at reducing noise
Cons: Requires disassembling your vehicle interior
0 of 0 found this helpful