About the Sonos® Bundle 120
This Sonos bundle lets you tap into your music collection from anywhere in your house — whether you're starting a multi-room music system or adding another room to an existing Sonos system. You'll gain access to music stored on your PC, along with a wealth of tunes available from the Internet. This bundle includes one Sonos
ZonePlayer™ 120
, plus one
Sonos Controller
. Like all Sonos systems, it's a breeze to set up and use, and it offers breakthrough playback flexibility.
This Sonos bundle lets you tap into your music collection from anywhere in your house — whether you're starting a multi-room music system or adding another room to an existing Sonos system. You'll gain access to music stored on your PC, along with a wealth of tunes available from the Internet. This bundle includes one Sonos ZonePlayer™ 120, plus one Sonos Controller. Like all Sonos systems, it's a breeze to set up and use, and it offers breakthrough playback flexibility.
Exceptionally easy to set up
The ZonePlayer makes a wired connection to your home network. This player houses a built-in 55-watt stereo amplifier, so you can simply hook up a pair of speakers for smooth stereo sound in any room of your house — you don't need to connect it to an audio system.
Total control in the palm of your hand
The main attraction of this system is the Sonos Controller, a remote that's set the standard for user-friendly multi-room music control. Equipped with a 3.5" color LCD screen and a scroll wheel, the Controller lets you easily navigate through the playlists and tracks stored on your computer or select an Internet radio station. You can even use this remote to create customized playlists on the fly. The Controller also gives you the ability to mute or adjust the volume of your ZonePlayer.
Control your system using an iPhone™ or iPod® touch
You can also use an iPhone or iPod touch to control your Sonos system. A free download from the App Store at apple.com turns your player into a full-fledged Sonos controller. Use your player's touchscreen to control all music sources in your system.
Compatible with popular music services
The Sonos system works seamlessly with a host of Internet-based digital music services, including Rhapsody®, Pandora®, last.fm™, Napster®, and SIRIUS Internet Radio. Rhapsody offers instant access to millions of songs and ad-free radio stations through your Sonos Controller. SIRIUS Internet Radio gives you access to over 80 channels of programming. Every Sonos system includes free 30-day trials of these two services, so you can start listening the moment you take it out of the box. Pandora and last.fm create customized Internet radio streams just for you — all you have to do is enter the name of your favorite song or artist. And because Sonos connects directly to the Internet for all of these music services, you don't even have to turn on your PC.
Easy system expansion — up to 32 rooms
System expansion is hassle-free. Just add more ZonePlayers anywhere you want to enjoy your music — the Sonos system can accommodate up to 32. And you can listen to the same music through every player in your system — perfect for parties — or select a different playlist for each room, so that each family member can enjoy their favorite music at the same time.
READ LESS
Product highlights:
Sonos ZonePlayer 120:
connects to your home network or computer via a wired Ethernet connection
communicates with other optional ZonePlayers via proprietary Sonosnet™ 2.0 wireless technology, or wired Ethernet connections
Sonosnet 2.0 features a greater wireless range than previous version
plays MP3, WMA, AAC, WAV, FLAC, AIFF, and Ogg Vorbis files (firmware is upgradable to support future audio formats)

compatible with protected WMA files from Napster, Urge, AOL, and many other music download sites
not compatible with protected AAC files from iTunes

plays MP3 and WMA streaming Internet radio stations
plays songs from Rhapsody digital music service — subscription required after free 30-day trial
plays songs from SIRIUS Internet Radio — subscription required after free 30-day trial
plays personalized Internet radio stations from Pandora and last.fm
allows connection of an audio component such as a CD player, FM tuner, or a portable music player (music from such sources can be played back on any ZonePlayer in your system)
front-panel controls for volume and muting
bass, treble, balance, and volume controls accessible via remote
analog stereo input and output
built-in stereo amplifier: 55 watts x 2 into 8 ohms (20-20,000 Hz) at 0.02% THD
4-port Ethernet switch
binding-post speaker terminals
subwoofer output
7-5/16"W x 3-1/2"H x 8-1/8"D
Sonos Controller:
controls volume and music selection for any ZonePlayer in your house, from any room in your house
touch-sensitive scroll wheel provides easy browsing of your digital music library by artist, album, genre, track name, composer, or playlist
lets you build, play, and save music playlists for each room or group of rooms in your Sonos system
3.5" color LCD screen (240 x 320 resolution) displays control menus, song information and album art (if available)
motion sensor enables auto turn-on whenever Controller is picked up
backlit buttons for easy operation in low lighting (backlighting turns off in normal lighting to prolong battery life)
built-in rechargeable lithium-ion battery
AC adapter
optional Charging Cradle available
6-1/2"W x 1"H x 3-7/8"D
General:
accesses music stored on up to 16 PCs, Macs, or NAS (Network Attached Storage) devices
control your Sonos system with your iPhone or iPod touch — free download available from the App Store at apple.com
software CD-ROM for easy system setup (Windows® and Mac)
supported operating/file storage systems: Windows® XP SP2 or higher, Windows Vista™, Mac OS X v10.3 or later, CIFS for NAS devices
warranty: 1 year
broadband Internet connection and router recommended for firmware updates and Internet radio
MFR # Sonos Bundle 120
What's in the box:
This special Sonos Bundle contains two individualy-packaged items: Sonos ZP120 Zone Player and one Sonos CR100 Controller
Sonos ZP120 box includes the following:
ZP120 Zone Player
6' AC power cord
5' Ethernet cable (with male RJ-45 plugs on each end)
Sonos System Setup Software (CD Version 080401)
Setup Guide
Customer Support Team information
Limited Warranty information
The Sonos CR100 controller box includes:
CR100 Sonos Controller
AC adapter (Model UIA324-06) with attached 6' DC output cord (DC output: 6V/3.8A)
6' AC cord
Quick Setup Instructions
"New Sonos User?" sheet
License Agreement and Limited Warranty sheet
We don't have any reviews, yet.
Submit a review and then enter to win a $350 gift card.
Be the first to review this product
Thanks for submitting your review
Most reviews are processed and published within 5 business days. You will receive a confirmation email once your review has been published.
Customer photos
More details on the Sonos® Bundle 120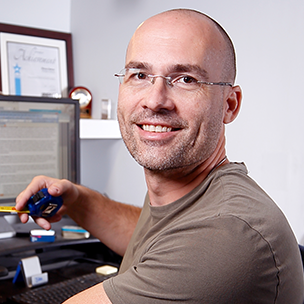 Researched by Crutchfield's

Stacey B.
Product Research
Sonos Zone Player (ZP120)
Zone Player Features
Network Requirements
Inputs and Outputs Notes
Sonos Controller (CR100)
Controller Features
Dimensions of Sonos Zone Player and Controller
Dimensions
Zone Player Features
Product Overview: The Sonos ZP120 Zone Player works exclusively with the Sonos Digital Music System, and contains a stereo amplifier to drive a pair of speakers. In a multi-room sound system, the first Zone Player is connected to your home network, and each subsequent Zone Player can be wired or completely wireless (except for power and speaker connection).
Class D Amplifier: The ZP120's built-in Class D amplifier produces 55 watts RMS per channel (8 ohms, 20-20kHz, THD+N<0.02%). You can connect 4-ohm speakers rated to accept up to 150 watts or 8-ohm speakers rated up to 75 watts. The unit is equipped with two sets of spring-loaded binding posts.
Controls: The Zone Player only has a mute button and a volume control, both mounted on the front of the unit. Between the buttons lies a Zone Player LED status indicator, which flashes white when powering up or connecting to the Sonos Digital Music System, and lights solid when powered up and connected to the music system.
Dual Voltage: The ZP120 is capable of accepting 115/120 Volts AC or 230/240 Volts AC. The voltage switch is located on the rear panel next to the AC power input.
Zones: You can place a ZP120 Zone Player in each zone where you want to listen to music. The Sonos Digital Music System can accept up to 32 Zone Players and up to 32 CR100 Controllers. With multiple zones, you can play the same song in different rooms, or different songs in different rooms.
Placement: It is not necessary to place the Zone Player in a visible place in the home. Although the unit has mute and volume controls on the front, it can be fully controlled using a CR100 controller. Typically, the Zone Player is placed in the crawl space in a house, and used to drive in-wall or in-ceiling speakers.
Range: The transmitting range of the ZP120's built-in wireless system is approximately 100 feet, depending upon your home's layout. Thick walls, microwave ovens, and the presence of other wireless devices can interfere with or block the wireless network signals of the Sonos Digital Music Signal. When interference occurs, you can relocate the Zone Player, change the wireless channel, or make a wired (Ethernet) connection.
Desktop Controller Software: The supplied setup disc contains the software for the Desktop Controller, which allows you to control the Sonos Digital Music System from your home computer. It includes easy-to-use wizards for setup and music sharing so the music folders on your hard drive can be shared across all Zone Players. You can also add Internet Radio stations and set preferences for online updates. Once the system is set up, all you need to do is choose your music, choose your zone and press Play. The Desktop Controller is compatible with Windows XP and Vista, as well as Macintosh OS X (10.4 and 10.5) operating systems.
Sound Settings: From your computer, you can change the sound settings for each individual Zone Player in the system. Adjustable sound settings include volume, bass, treble, balance, and loudness.
Music Storage: Your digital music files can be stored on your computer, music server, a network-attached storage (NAS) box, or an external source like a CD player.
Network Requirements
Hardware: In order to play the digital music files stored on your computer throughout the Sonos Digital Music System, you must meet the following hardware requirements:
Ethernet: You must have an Ethernet network interface connection in your computer. If you do not have one, you will need to buy and install a Network Interface Card (NIC) before setting up your system.
Modem: It is highly recommended that you have a DSL/cable modem, or LAN-based high-speed Internet connection. It is not designed for a dial-up system.
Router: If you have a cable or DSL modem connected directly to your computer, you should have a router connected between your modem and your computer to maintain your computer's security. If you don't have a router, you will need to buy and install one before setting up your system.
System Requirements: In addition to the above-described hardware, your computer must have the following:
CPU: 500 MHz processor or better
RAM: 128MB RAM minimum/256MB RAM recommended
Compatible Operating Systems: Windows XP (including Windows XP Media Center), Windows Vista, or Macintosh OS X (Version 10.4 or 10.5
Compatible Playlist Formats: Rhapsody, MusicMatch, Windows Media Player, WinAmp, or iTunes
Compatible Play Formats: MP3, WMA (not including lossless), AAC (MPEG4), WAV/LPCM (uncompressed), AIFF (uncompressed), FLAC (lossless), Ogg Vorbis, Apple Lossless, and Audible Format 4. The unit is firmware upgradeable to support future audio formats.

Note: Apple "Fairplay" and Microsoft "Plays-for-Sure" DRM-encrypted files are not currently supported.
Automatic Updates: The ZP120 allows for free automatic software updates so you will always have the newest features and music services to enjoy. Simply register the ZP120 and Sonos will automatically notify you when software updates are available. By simply pressing one button your system updates itself.
Inputs and Outputs Notes
Speaker Outputs: The ZP120 Zone Player has two pairs of spring-loaded binding posts, which can accept pin connectors, single banana plugs, and bare wire. The terminals cannot accept dual banana plugs or spade connectors. You can connect a pair of 4-ohm or 8-ohm speakers to the ZP120.
2-Way Ethernet Port: There are 2 female RJ-45 connectors for plugging in Category 5 Ethernet cables. You can connect a router, computer, or an additional network device, such as a network-attached storage (NAS) device. Specifications: 10/100 Mbps, auto MDI/MDIX.
Analog Inputs: You can connect an external source, such as a portable music player or a CD player, to the unit's left and right RCA jacks. The input jacks automatically detect a device is connected, and the source appears in the system. Music from the external source can be played in any zone. The volume is controlled by the Sonos Digital Music System, however, the playback (pause, music selection, etc.) must be controlled at the source.
Subwoofer Output: The ZP120 is equipped with a mono RCA subwoofer output, allowing you to connect the Zone Player to a powered subwoofer. The system will detect when a cable is connected to the subwoofer output, and apply an 80Hz low pass filter.