About the Bose® L1 Pro32 + SUB2 Package
Big bass and expansive staging
When Bose introduced the L1 Compact portable PA systems, their innovative line-array design combined simplicity, portability, and the flexibility to work almost anywhere. With the L1 Pro32 + SUB2 system, Bose has raised the bar by adding more speakers for better coverage and a beefy stand-alone modular subwoofer for deeper bass. And this system boasts Bluetooth® audio streaming, plus remote control from your smartphone, too.
Big bass and expansive staging
When Bose introduced the L1 Compact portable PA systems, their innovative line-array design combined simplicity, portability, and the flexibility to work almost anywhere. With the L1 Pro32 + SUB2 system, Bose has raised the bar by adding more speakers for better coverage and a beefy stand-alone modular subwoofer for deeper bass. And this system boasts Bluetooth® audio streaming, plus remote control from your smartphone, too.
Simple, two-piece design
This system's slim line-array tower holds 32 individual 2" full-range drivers that cover a full 180° arc, letting you set up without worrying about aiming your speakers for the widest dispersal. The subwoofer module features a 10"x18" oval "racetrack-style" subwoofer which delivers rock-solid bass while saving space in your system and your trunk. The tower's integrated Class D amplifier supplies 480 watts to its speakers, while the Sub2's amp rocks 1000 watts to the sub, giving you the power to provide even, consistent coverage all the way to the back of a room over 200 feet deep.
Inputs and outputs
The system's mixer features two XLR-1/4" combo inputs plus 1/4" and 1/8" auxiliary inputs, all with illuminated control knobs for volume, tone, and onboard reverb. Phantom power on the XLR inputs accommodates condenser microphones. The mixer's ToneMatch feature offers EQ presets for microphones or instruments with pickups, and the System EQ feature lets you select from a menu of master system presets. Need more inputs? A ToneMatch port allows you to connect your L1 Pro32 to Bose's T4S or T8S ToneMatch mixer (sold separately) via a proprietary ToneMatch cable.
Mix by phone
To make operating your system even simpler, Bose offers remote control over Bluetooth LE via their L1 Mix app. You'll be able to fine-tune your sound from the room, including volume, bass, treble, and reverb adjustments, plus muting. You'll also be able to access the ToneMatch library of custom EQ presets and save preset scenes. You can also stream audio to the PA simultaneously via Bluetooth Classic. With a total weight of only 80 pounds, the L1 Pro32 is easy to load and set up. When you can have great Bose sound with a feature set like this and ease of use, what more can you ask for?
READ LESS
Product highlights:
compact portable PA system
articulated line array speaker module

32 articulated 2" drivers
3-channel mixer
tower amplifier: 480 watts

SUB2 powered subwoofer

10" x 18" bass speaker
subwoofer amplifier: 1000 watts
SubMatch cable for one power and signal connection to speaker tower

carrying bags, AC cable, SubMatch cable, and slip cover included
Bluetooth for audio streaming and for control through L1 Mix app
3-Channel Mixer:
illuminated volume, treble/bass, reverb control knobs
clip indicator
inputs: two XLR-1/4" inputs with phantom power; 1/4" and 3.5mm stereo AUX inputs
outputs: two XLR line outs
ToneMatch EQ presets for vocals/instruments
ToneMatch port connects to Bose's T4S or T8S ToneMatch mixer (sold separately) via proprietary cable
More Information:
weight: 28.6 lbs. (tower); 51.7 lbs. (sub module)
assembled tower height: 84.1"
subwoofer module dimensions: 27.2" × 12.0" × 21.7"
max SPL: 122 dB
coverage: 180°
warranty: 2 years
What's in the box:
Bose® L1 Pro32 + SUB2 Package owner's manual
This system contains two individually packaged items:
L1 Pro32:
Power Stand
Upper mid-high array
Lower mid-high array
6.5' Power cable (IEC 3-pin)
5' SubMatch cable
Zippered nylon carry-case for mid-high arrays
Zippered nylon carry-case for power stand
Quickstart guide (Eng/Span/Fren/Others)
Firmware information
Safety instructions
Sub2:
Powered subwoofer
6.5' Power cord (IEC 3-pin)
Nylon cover
Quickstart guide (Eng/Span/Fren/Others)
Firmware information
Safety instructions
We don't have any reviews, yet.
Submit a review and then enter to win a $350 gift card.
Be the first to review this product
Thanks for submitting your review
Most reviews are processed and published within 5 business days. You will receive a confirmation email once your review has been published.
Customer photos
More details on the Bose® L1 Pro32 + SUB2 Package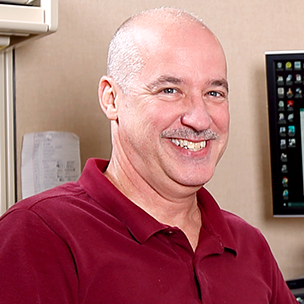 Researched by Crutchfield's

Russ B.
Product Research
Features
L1 Pro32
Sub2
Specifications
System Overview: The Bose L1 Pro32 + Sub2 portable 2-way loudspeaker system features a 32-driver articulated Line Array speaker tower and Power Stand, along with a Sub2 powered bass module, all of which can be assembled and disassembled quickly for easy setup and portability. Designed to provide full, high-quality sound, the L1 Pro32 + Sub2 is ideal for a wide range of medium to large-size venues for mobile DJs, singer-songwriters, small ensembles, as well as weddings, clubs, and live music performances.
Articulated Line Array: The L1 Pro32 system includes a Power Stand and two stackable, articulated mid-high Line Arrays, each featuring sixteen 2" high-frequency neodymium drivers for a total of 32 drivers. The Line Arrays are powered from the built-in 480W amplifier in the Power Stand. The system adds flexibility by letting you use only the lower mid-high speaker array if height restrictions prevent the full tower from being used. The L1's Articulated Line Array design provides up to 180° of horizontal coverage, with tight vertical control on top and a wide dispersion for the bottom section. This provides uniform sound throughout the entire listening area, whether set up on a floor or an elevated stage.
SubMatch: The L1 Pro32 Power Stand includes a proprietary SubMatch output, letting you connect the included Sub1 bass module for full, rich low-end sound. The Power Stand provides a 1000W powered output for the connected Sub2, eliminated the need for running two power cords.
Mixer: The L1 Pro32's Power Stand includes a built-in 3-channel mixer located on the top panel for quick access. Panel jacks and controls include the following:
Channel 1 & 2: Channels 1 & 2 include XLR/1/4" combo jacks that can be used for microphones or instrument- or line-level signals.

Phantom Power: A single Phantom button will apply +48V of phantom power to Channels 1 & 2.
ToneMatch: Channel 1 & 2 include a 3-way selector switch that can select one of two ToneMatch Presets - Mic, for use with a microphone, and Inst, for acoustic guitar. The ToneMatch selection can also be turned Off.

Channel 3: Channel 3 includes a 3.5mm TRS jack, for audio playback from a portable device (summed to mono), and a 1/4" TS input for line-level signals. Channel 3 can also be used as a Bluetooth audio input, letting you play music from your smartphone, tablet, or other Bluetooth-enabled device. A Pair button and corresponding LED indicator are provided with Channel 3 for Bluetooth operation.
Channel Parameter Controls: Each of the 3 input channels includes a rotary/push-dial that lets you select a function and then adjust it. Each function name will illuminate when selected, while an LED light ring around the dial displays the current level. Channel Parameter options include:

Channels 1 & 2: Volume, Treble, Bass, Reverb.
Channel 3: Volume, Treble, Bass.

System EQ: Lets you select one of 4 preset sound modes - Live, Music, Speech, and Off, for affecting the overall mixed output signal. Corresponding LEDs will light for each selection.
Line Out: A male XLR Line Out jack lets you output the main signal to an optional subwoofer, PA, or amplifier.
ToneMatch port: An RJ-45 port lets you connect an optional Bose T4S or T8S ToneMatch audio engine (sold separately). This provides additional input channels and digital signal processing for customizing your sound. The T4S & T8S audio engines include a proprietary cable for plugging it into the Power Stand.
SubMatch Output: This lets you connect the Bose Sub2 bass module using the provided SubMatch cable.
Power: The mixer panel includes a push-button to power the unit On/Off and includes a white LED that lights when on.
USB Port: A USB-C port is provided for Bose service use only.
L1 Mix App: The Bose L1 Mix app, available from the Apple App and Google Play stores, lets you control the L1 from your Bluetooth enabled smartphone or tablet, and includes additional features:
Channel Volume adjustment.
Channel mixer parameter adjustment.
System EQ adjustment.
Enabling Channel mute.
Enabling Reverb mute.
Activating Phantom Power.
Access to ToneMatch preset library.
Save Scenes.
Amp and Drivers: The Sub1 features a unique 10" x 18" high-excursion RaceTrack driver mounted in a compact, ported enclosure and powered by a built-in 1000 watt amplifier. The Sub2's unique enclosure provides maximum bass output while its compact design keeps it light and easy to transport.
Paired System: The Bose Sub2 can be used in conjunction with other full-range loudspeakers, but provides ideal performance when paired with the Bose L1 Pro32 powered speaker array. The L1 Pro32's SubMatch output provides a 1000W low-passed signal to the Sub2 for a perfectly matched full-range system. This also eliminates the need for a power cord to be connected to the Sub2.
Cardioid Mode: The Sub2 includes a SubMatch Thru port, letting you connect a second Bose Sub2 (sold separately) when used in conjunction with a Bose L1 Pro32 speaker array. The two subs can be stacked on top of each other, providing a significant increase in overall bass output. A Cardioid Mode setting on the back of the subs allows the bass from both subs to be focused on one side in a cardioid pattern, making it ideal for use on a stage, where the bass can be projected towards the audience. When Cardioid Mode is Off, bass from the two subs will be projected in an omnidirectional pattern.
Inputs and Outputs:
Inputs 1&2: Each of the two inputs consists of an XLR/1/4" combo jack that can accept balanced or unbalanced line-level signals.
Line Outputs 1&2: Two male XLR jacks provide a line-level "thru" signal (pre-volume control) from each one's corresponding Input jack. These can be sent to additional powered loudspeakers or subwoofers.
SubMatch In/Thru: The Bose L1 Pro32 Line Array PA provides a powered signal to the subwoofer. A sliding cover-plate on the Sub2 determines whether it will be powered from the L1 Pro32's SubMatch output or from the included AC power cord, but not both simultaneously. A corresponding SubMatch Thru port lets you daisy-chain a second Sub2 module.
USB: A USB-C port can be used for firmware updates and for Bose service. The USB port cannot be used to input music.

Note: The Sub2 must not be connected to AC power and the SubMatch input at the same time or damage may occur.
Controls and Indicators: Along with both inputs and outputs, the loudspeaker's rear panel includes the AC power input, Power On/Off switch, and the following controls and indicators:
Volume: Adjusts the subwoofer's output level.
Line In EQ: Lets you filter input signals internally or using a connected L1 Pro32's crossed-over signal.

LPF: Provides a low-pass filter for external input signals.
L1: Allows a connected L1 Pro32 to filter the signal.

Line Out EQ: Determines whether the Line Output signals will be high-passed or not. Options include:

Full: No filtering is done to the output signal.
HPF: Engages a high-pass filter to the Line Output signals.

Phase/Pattern: A 3-selection switch lets you select 0° (+), 180° (-), or Cardioid when used with a second Bose Sub2 bass module.
Portability & Mounting:
L1 Pro32: Designed for portability, the L1 Pro32 can be broken down into 3 major parts for transportation and stowage. The Power Stand features a built-in carry-handle on the rear section, and includes a zippered nylon carry-bag. A second zippered nylon carry-bag can accommodate the two Line Array sections.
Sub2: The Bose Sub2 features a built-in carry-handle on the top panel for easy portability. Raised tabs on either side of the enclosure allow it to be laid on its side. Corresponding notches for the raised tabs allow two Sub1 modules to be stacked on top of each other while holding them in place. A threaded M20 pole-mount insert can be used to support a pole-mounted PA speaker up to 51" high, and up to 15.7 lbs. (mounting pole not included).
L1 Pro32:
System Type: Self-powered, portable
Drivers: Thirty-two 2" Neodymium
Power Rating: 480W
SubMatch Output: 480W (proprietary connector)
Maximum SPL @ 1m: 123dB (system)
Nominal Dispersion: 180° H x 0° V
Dimensions:

Width: 13.75"
Height (w/ both extensions): 83.63"
Height (w/ one extension): 44.13"
Depth: 22.38"

Net Weight: 28.6 lbs.
Sub2:
Driver: One 10" x 18" RaceTrack woofer
Enclosure: Ported
Power: 1000W
Dimensions:

Width: 12.0"
Height: 27.2"
Depth: 21.7"

Net Weight: 51.7 lbs.