About the Rockbot Bundle Small
Background music made easy
When you open a business, there are a million things to do, and setting up a sweet sound system with a licensed, legal playlist is a big one we can help with. This hand-selected system includes a mixer/amplifier and speakers from JBL, a
Rockbot commercial media streamer
, and all the speaker wire you need to set up a system. And an experienced Advisor from our
Commercial Design Group
will be there to help you every step of the way.
Get started with
a free system design
After we gather your information, we'll send you a detailed system plan. It will include a link to a pre-filled shopping cart. Ordering is easy, and delivery is fast.
Background music made easy
When you open a business, there are a million things to do, and setting up a sweet sound system with a licensed, legal playlist is a big one we can help with. This hand-selected system includes a mixer/amplifier and speakers from JBL, a Rockbot commercial media streamer, and all the speaker wire you need to set up a system. And an experienced Advisor from our Commercial Design Group will be there to help you every step of the way.
Convenient media streamer
When you play music for paying customers, you need a public license. Fortunately, Rockbot takes care of that detail for you. The Rockbot Media Streamer gives you access to the cloud-based Rockbot music service (subscription required) which opens up a fabulous world of licensed music. You can customize your selections to suit your clientele, and change it up based on time of day, location, sudden mood changes — whatever works best for your business at any given moment.
Efficient mixer/amplifier
The JBL CSMA 180 offers four input channels so you have plenty of options for background music. There's also a priority channel for connecting a microphone for paging and announcements. With 80 watts of power in an amp that's stable from 4 to16 ohms, you'll have all the flexibility you need to build a dream system for your place of business.
Indoor/outdoor speakers
This system includes two pairs of compact JBL Control 23-1 speakers. They handle a respectable 100 watts of continuous program power, so you can get a little volume when you need to. And it's ready to shine on the patio as well, thanks to a weather-resistant design that incorporates a 3" fiberglass woofer and a 1/2" polyetherimide tweeter.
The InvisiBall® mounting system lets you make a permanent, but flexible installation, allowing 37 degrees of movement in the vertical plane and 40 degrees of horizontal rotation. The cabinet and grille can be painted to match any decor.
READ LESS
Product highlights:
includes JBL mixer/amplifier, two pairs of JBL speakers, Rockbot media streamer, and 500 feet of speaker wire
Rockbot commercial media streamer:
connects to cloud-based Rockbot music streaming service (subscription required)

plans start at $24.95 per month

HDMI output lets you display song and artist information on a TV screen
USB output with 3.5mm adapter to connect to your existing sound system
connect directly to your router via the Ethernet port
create custom playlists or sync your own Spotify and iTunes favorites
Rockbot remote app for iOS® and Android™ gives you convenient control of the system
3-7/8"W x 15/16"H x 5-11/16"D
warranty: 1 year
JBL CSMA 180:
amplified mixer for commercial audio distribution features 4 input channels and one 80-watt output channel
uses Crown's high-efficiency DriveCore™ technology to provide excellent audio performance
independent bass and treble controls
illuminated rings around buttons and dials for easy operation in darkened environments
rack mounting kit included
8-5/8"W x 1-3/4"H x 12-5/8"D
weight: 9.9 lbs.
warranty: 3 years
Four JBL Control® 23-1 speakers:
3" fiberglass woofer with butyl rubber surround
1/2" PEI tweeter with fluid cooling
handles up to 100 watts continuous program power
multi-tap transformer for 70V or 100V systems
weather-resistant enclosure and transducers
built-in InvisiBall® mounting system allows vertical and horizontal rotation of speakers
cabinet and grille can be painted to match your decor
5-5/8"W x 7-15/16"H x 4-7/16"D
weight: 4 lbs.
warranty: 5 years parts and labor
What's in the box:
Rockbot Bundle Small owner's manual
This JBL commercial bundle includes 5 individually packaged items:
CSMA180:
CSMA 180 mixer/amplifier
6' AC power cord (IEC 3-prong)
2 Front angle brackets
Long angle bracket (8-1/2" length)
Flat bracket (5" length)
Rear angle bracket (7-7/8" length)
Rear flat bracket (4-3/4" length)
Five M5 x 18mm screws (with flat washers)
Three M5 x 10mm screws
3 Split lock washers
3 Flat washers
Eight M3 x 6mm flathead screws
Eight M3 x 8mm pan-head screws (with split lock and flat washers)
4 Self-adhesive rubber feet
4 Euroblock connectors (3 conductors)
2 Euroblock connectors (5 conductors)
Operation Manual
Rockbot Media Steamer:
Audio streamer
16GB microSDHC card (pre-installed)
USB-AC power adapter
4 AC power plugs (US/AU/EU/UK)
39" microUSB-to-USB cable
6' Stereo 3.5mm-to-RCA cable
10' HDMI cable
14' CAT5e cable
5" microUSB-C to 3.5mm adapter cable
2 Wire-ties
2 Cable-clips
microSD card slot cover (w/ screw)
"Let's Get You Set Up" booklet
Rockbot "activation" link
Rockbot support-info sticker
3 Rockbot cable-stickers
2 Serial number stickers
Control 23-1 Speakers (x2):
2 Commercial indoor/outdoor speakers
2 Mounting brackets
Hex key
Owner's Manual
Liberty Commercial Speaker Wire:
500' Length of 18AWG 2-conductor Plenum-rated commercial speaker wire
We don't have any reviews, yet.
Submit a review and then enter to win a $350 gift card.
Be the first to review this product
Thanks for submitting your review
Most reviews are processed and published within 5 business days. You will receive a confirmation email once your review has been published.
Customer photos
More details on the Rockbot Bundle Small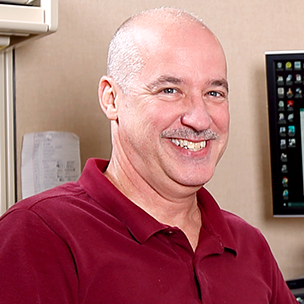 Researched by Crutchfield's

Russ B.
Product Research
Features
CSMA 180 Mixer/Amplifier
Rockbot Media Streamer
Control 23-1 Speakers
Speaker Wire

Bundle Overview: The JBL Small Commercial Bundle includes a JBL CSMA 180 mixer/amplifier, Rockbot commercial media streamer, 2 pairs of JBL Control 23-1 indoor/outdoor speakers, and 500' of 18AWG/2-conductor, plenum rated, commercial speaker wire. The bundle is the perfect steaming audio system for smaller restaurants, bars, cafés, and other venues where space is limited.
Amp Overview: The JBL CSMA 180 is a commercial mixer-amplifier with four input channels and one output. The CSMA series mixer-amps are designed and built for commercial sound applications, such as restaurants and coffee shops, or educational applications. The CSMA 180 is rack-mountable in a 1U half-rack space, and includes a rack-mount kit.
DriveCore Technology: The JBL CSMA series utilizes DriveCore technology developed by Crown, another Harman brand. DriveCore technology integrates the amplifier drive stage into the power output stage, and fuses everything into a chip the size of a dime. This significantly reduces the size and weight of the mixer-amps into a 1U rack space.
Harman GreenEdge: JBL Commercial mixer-amps are manufactured under Harman's GreenEdge environmental initiative, utilizing recycled copper, aluminum and steel, an energy-saving powder coat finishing process, and conforming to lead-free RoHS standards and other environmentally-conscious manufacturing processes. The result is an 80% improvement in efficiency over previous models. In addition, the CSMA mixer-amplifiers are EnergyStar certified.
Front Panel: The front panel of the CSMA 180 includes four independent input level controls. Each level control has a ring which illuminates green to indicate presence of an input signal. A single Master volume control lets you control the output of the amplifier. The illuminated ring surrounding the volume control will light green with the presence of a signal. If the signal reaches the threshold of clipping or audible distortion, the ring will glow red. Bass and treble tone control potentiometers are provided on the output. A flat or Phillips screwdriver is needed to adjust bass and treble.
Input Configuration: The CSMA 180 has 4 inputs, three of which accept 3-pin Euro-block connectors, while the other has a 5-pin Euro-block connector. These are designed for pre-built or professionally-wired balanced line 22-24 gauge cables. Three of the inputs also have RCA mono sum connectors for connecting audio devices, such as CD/DVD players. The remaining input (Channel 1) is capable of being used for Voice-activated Ducking (VOX function) and Priority Muting, and utilize the supplied 5-pin Euro-block connectors. Each of the 4 inputs has a Line/Mic switch for selecting the input gain, according to the source used.
Output Configuration: The CSMA 180's powered output is designed for low impedance or constant-voltage systems. The output will accept a 5-pin Euro-block connector. Pre-built or professionally-wired, high-quality two-conductor, heavy gauge speaker wire is recommended. At distances of up to 25 feet, 16-gauge wire is recommended. From 26-40 feet, you should use 14-gauge speaker wire. To drive distributed speaker systems designed to operate at 70V or 100V, the 5-pin Euro-block connectors have designated terminals for 70V, 100V and Common. For 8-ohm speakers, the + and - terminals should be used.
Auxiliary Output: An Auxiliary output is available for connecting an additional amplifier. The audio signal is the mix of the input channels, and the output is at a fixed level. The master volume control and tone controls have no effect on the aux output signal. The Aux output has a 3-pin Euro-block connector.
Phantom Power: Phantom power (27V) can be applied to all microphone inputs by turning on the Phantom Power switch (one of the unit's DIP switches).
Hi-Z Switch: By default, the CSMA 180 is configured to drive low impedance speakers (4 Ohms, minimum). The Hi-Z switch enables the unit to drive 70V or 100V speaker systems directly. When driving these high impedance speakers, the amplifier automatically inserts a 70Hz high-pass filter.
VOX Function: Voice-activated ducking, or the VOX function, is available on Input Channel 1. This function causes attenuation of the overall output level of the amplifier when the input level on Channel 1 reaches a set threshold. A trim pot is provided for setting the audio input level required to activate ducking. A typical usage of the VOX function is to automatically lower the background music in the room while making announcements over the audio system. After the announcement is made, the background music returns to its previously set level.
Sleep Mode: To save energy, the unit is designed to go into sleep mode when no signal is present for approximately 30 minutes. When the input signal returns, the amp will wake up and return to normal operating mode.
Remote Volume Control: An RJ-45 port is provided on the back panel for plugging in a CSR-V remote volume controller via Ethernet cable.
Mixer/Amplifier Specifications:
Maximum Output Power: 80 watts per channel (into 4Ω or 8Ω, 1kHz, ≤ 0.5% THD)
Line Output Level: 5.0V RMS into 10 kΩ
Frequency Response:

4/8Ω Output: 20 Hz - 20 kHz (+/- 2dB)
70V/100V Outputs: 80 Hz - 15 kHz (+/- 2dB)
Line Out: 20 Hz - 20 kHz (+/- 1dB)

Total Harmonic Distortion (THD):

Power Amp Output: <0.5%, 20Hz-20kHz
Line Output: 0.05% typical

Signal-to-Noise Ratio: >90 dB
Phantom Power: 27 VDC
Minimum Load Impedance:

Low Impedance Output: 4Ω
70V Output: 60Ω
100V Output: 120Ω

Net Weight: 6.8 lbs
Rockbot: Rockbot is a smart music solution, fully licensed for business. It offers you full control of your soundtrack through a web dashboard and a better experience for your guests, with the option to let them engage with the music right from their own smartphones. Whether you have 1 location or 100, Rockbot can be customized to fit your needs. The Rockbot music services requires a monthly subscription plan and pricing can vary by business type. Plans start at $24.95 per month; the most popular plan (Rockbot Engage) starts at $34.95 per month.
Note: Rockbot is fully licensed for your business (ASCAP, BMI, SESAC). Rockbot is currently only available for use by businesses in the United States.
Largest Selection of Licensed, Commercial Free, Streaming Music: With over 14 million songs licensed for your business, Rockbot plays more of the artists and songs you want heard in your restaurant/bar, gym/spa, retail or office space, hotel, and more. Choose from hundreds of stations designed for your business type or design your own playlists. You can even import your own playlists from Spotify or iTunes. Rockbot is the highest fidelity streaming commercial music service on the market; using a pressure balanced, stereo, 64-bit AAC in MPEG4 audio compression.
Playlists: Choose the right music for your business using Rockbot's expertly curated playlists. You can browse by Genre (Pop, Country, Rock, etc.) or Category (Most Played, Late Night, etc.) Or, create your own customized playlist for your business.
Automatic Updates: Rockbot updates your library with new releases every day. You'll always have the latest hits in your playlists
Smart Music: By learning the preferences of managers and guests, Rockbot continually improves the quality and selection of your music.
No Repeats: Rockbot's algorithms create balance in your soundtrack and guarantee that songs are never overplayed. Rockbot recommends having at least 1500-2000 songs in a playlist to avoid any type of repetition.
Note: Looking for specific playlists or missing content, send a music request email to support@rockbot.com with the requested genre title, artist or song name.
Centralized Web Dashboard: Easily manage the soundtrack at your business, all from a centralized web dashboard on your Windows PC, Mac computer, Apple iOS device, or Android smartphone/tablet. Whether you have 1 location or 100, Rockbot easily deploys to your network and is effortlessly managed at local, regional, or national levels through this centralized dashboard. You'll be able to easily access your music library and settings at anytime from the web on your computer, tablet, or smartphone.
Rockbot Remote App: The Rockbot Remote App (for Apple iOS 9.2+ and Android OS 4.2+) allows business owners and manager to control the Rockbot Music service from an Apple iPod touch/iPhone/iPad or Android smartphone/tablet. Easily adjust the volume, skip songs, start and stop the music, and change playlists right from a compatible smartphone or tablet running the Rockbot Remote App. The Rockport Remote App also lets you quickly preview upcoming songs, view your playlist history, and ban songs or artists in seconds. You can even stream music from your mobile device to the Rockbot media streamer and your connected audio system.
Note: Users must have Rockbot admin permissions in order to access and utilize Rockbot Remote. Any non-business will be automatically removed.
Connectivity: Easily connect Rockbot to your existing internet and sound system. The Rockbot is equipped with a Ethernet port and comes with a 15' CAT5e cable to connect to your home's network router for access to the internet. A microUSB-C port along with the included 5" microUSB-C to 3.5mm adapter and 6' RCA to 3.5mm stereo cable provide connection to your audio system. An HDMI video output and the included 10' HDMI cable provide song/artist information and album art to a connected display (the HDMI output does not support audio).
Note: A DSL or cable connection of at least 1 MB per second (average speed) is recommended for optimal performance.
microSD Card: The pre-installed microSD card (16GB) is the operating system for the Rockbot media streamer. The microSD card needs to be inserted into the Rockbot media streamer for music to play through your connected sound system.
Unlimited Control & Customization: Rockbot offers unlimited control & customization through its centralized web dashboard & remote app. Set permissions, enable playback times, ban songs/artists, disable explicit lyrics, and more.
Set Permissions: Assign permissions to your managers at the corporate, franchisee or store level to better control your music.
Start/Stop Times: Rockbot can automatically be setup to start and stop every day at specified times. Your playlist will instantly start playing and can automatically start and stop with your business hours. The hours can be adjusted differently for every day of the week, as well as unscheduling the player by deselecting the checkmark next to the day.
Mood Sensing: Rockbot can be set to automatically play different music at different times of the day to match the mood or vibe of your business.
Ban Artists/Songs: Easily ban any artist or song from playing, so you will never hear that singer or song again.
Disable Explicit Lyrics: You can also disable the playback of music with explicit lyrics (even based on time of day). Rockbot's lyrics filter may not always meet your standards; if you require 100% filtering for your audience please contact Rockbot directly and they can set you up with their pre-built clean playlists.
Crossfade: Crossfade is the transition from one song to the next. You can decrease or increase the time in seconds which will put more time between songs or vice versa. If you want to decrease the seconds between songs, adjust the setting closer to 10 seconds.
Song Skips: You can skip songs within your playlist. Due to licensing agreements, only six songs are allowed to be skipped per hour.
Holiday Music: Even Holiday music can be scheduled and turned on or off quickly.
Enterprise Control: Easily manage all of your locations with one enterprise account; and give every location, franchisee, manager, and employee as much or little control.
Customer Control: Create an amazing guest experience by letting your customers engage with your music. The Rockbot app lets them see the music playing, request songs from your pre-approved library, and discover your promotions.
Social Media: You can even share your playlists on Instagram, Twitter, and Facebook through the Rockbot app.
External AC Power Supply: The included external AC power supply with 39" microUSB-to-USB cable will need to be connected to an AC wall outlet or surge protector.
Control Contractor Series Surface Mount Speaker: The Control 23-1 is a two-way surface-mount loudspeaker with rich sonic character, wide coverage, consistent coverage, versatile mounting, and a contemporary design that fits into a wide range of decors. This makes Control 23-1 an excellent choice for a wide variety of applications, including retail stores, restaurants, health clubs, theme parks, educational facilities, hospitality, music cafes, leisure venues, and anywhere where a top quality high-output indoor/ outdoor foreground/background music (and/or paging) speaker is required.
Note: All JBL Control Contractor loudspeakers (both ceiling speakers and surface-mount models) are designed with a similar sonic signature, allowing for mixing and matching of the various models within an application, providing a similar tonal character throughout the entire listening area.
Two-Way Speaker Design: The Control 23-1 indoor/outdoor speaker employs a 0.5" PEI horn-loaded tweeter and a 3" woven fiberglass cone woofer for high fidelity sound performance. The horn-loaded 0.5" tweeter features a PEI diaphragm, low-viscosity ferro-magnetic fluid, and a lightweight Kapton voice coil former. The 3" woven-fiberglass cone features a pure butyl rubber surround with Weather-Edge frame protection, high-temp fiberglass voice coil former, high-temp voice coil wire, optimized cone geometry, linear suspension spider, and FEA optimized motor structure. Its speaker design ensures excellent sound character, providing pleasant, enveloping sound throughout the listening area.
0.5" Tweeter: The horn-loaded 1" tweeter's low viscosity ferro-magnetic fluid increases voice coil cooling for higher long-term power handling. The PEI diaphragm delivers a smooth high frequency sound quality. A light weight Kapton voice coil former increases durability while providing better high frequency response extension. All these factors also contribute toward making the driver especially rugged for outdoor and other stressful applications. The Control 23-1's horn-loaded tweeter provides an even 100° x 100° coverage area to ensure excellent sound quality throughout the listening area.
3" Woofer: The 8" woven fiberglass cone woofer provides durability and weather capable performance. The light weight high temperature fiberglass voice coil former and high temperature voice coil wire ensures stable performance under long-term high-power working conditions while also providing high sensitivity and high power capability. The pure butyl rubber surround delivers clean sound and ruggedness, while terminating its circumference in JBL's WeatherEdge (a seamless, rubberized extension of the woofer surround that provides added protection to critical transducer elements). Cone geometry is optimized for smooth frequency response and good off-axis performance, while an FEA optimized motor construction and linear suspension spider helps to lower harmonic distortion
Weather Resistance Enclosure: In addition to the driver designs contributing toward a high degree of weather resistance, the cabinet provides excellent endurance against sun, salt and moisture. Weather resistance is maximized by the Control 23-1 speaker's high-impact polystyrene (HIPS) cabinet and heavily zinc-plated grille. The Control 23-1 is available in a black or white finish; the cabinet and grille also accepts a variety of paints to match any décor. The Control 23-1 indoor/outdoor speaker is IP-44 rated and exceeds MilSpec 810 for humidity, salt-spray, temperature & UV. It also passes MilStd-202F for salt spray and ASTM G85 for acid-air plus salt spray.
70V/100V Compatible: Control 23-1 includes a 30W multi-tap transformer for use in either 70V or 100V distributed-line systems. Taps are selected with a rotary switch located on the rear-panel.
70V Taps: 15W, 7.5W, 3.7W, 1.8W
100V Taps: 15W, 7.5W, 3.7W
Note: The Control 23-1 also features an 8-ohm pass-through setting.
Screw-Down Terminals: Speaker wire connection is made via weather-capable, screw-down terminals.
Mounting Options: The unique InvisiBall mounting hardware is included, making short work of permanent installation. The InvisiBall mounting method provides a high degree of both vertical and horizontal rotation. And, because InvisiBall adjustments are made through a hidden access behind the logo badge, the grille never needs to be removed and there exists a high degree of theft deterrence as well. Integrated M6 mounting points for an optional U-bracket adds to the installation versatility.
SonicGuard Protection: JBL's exclusive SonicGuard overload protection is virtually inaudible to the listener, ensuring reliability while providing full fidelity sound.
Wire Overview: The JBL Rockbot Bundle includes a spool of 500' of Liberty 18AWG/2-conductor speaker wire that's plenum rated for commercial installations.