About the AtlasIED Sound Masking Bundle
---
Get a free system design
After we gather your information, we'll send you a detailed system plan. It will include a link to a pre-filled shopping cart. Ordering is easy, and delivery is fast.
---
A two-zone pendant sound masking system
Privacy is absolutely essential when discussing proprietary technology or sensitive personnel matters. This AtlasIED suspended sound masking system provides indirect sound masking for two zones, covering up to 7,000 square feet. Integrated analog noise generators offer non-intrusive wide-area masking, and Speech Privacy Enhancement mode prevents others in the surrounding area from eavesdropping or accidentally overhearing what's being discussed in a meeting room.
This bundle comes with six AtlasIED M1000 speakers and 500 feet of Liberty 18-gauge speaker wire. Each 8" speaker comes with a 72" suspension chain and is also rated for installation in drop ceilings as well as true plenum (air handling) ceiling spaces.
Paging and background music
Each zone in this system can be independently assigned for sound masking or background music and paging. An output on the back of the amplifier allows you to set up a third zone via an optional zone amplifier.
Product highlights:
bundle includes amplifier, 6 hanging speakers, suspension chains, and 500 feet of speaker wire
indirect field sound masking covers up to 7,000 square feet over two zones
ASP-MG2240 amplifier:
2 x 30 watts in a 70V system
two separate analog masking generators
supports paging, background music, and sound masking for privacy
mic priority muting for paging
inputs and outputs:

3-pin balanced Euroblock mic/line input with level adjustment
3-pin Euroblock input for connecting optional privacy enhancement indicator signs
3.5mm summed unbalanced auxiliary input
Type-A USB port for data transfer and firmware updates
amplified A and B zone outputs
3-pin Euroblock output for a third zone using an external amplifier

Push Here Diagnostic® (PHD) automatically verifies that attached speakers' tap settings do not exceed the amplifier's rated power
10-1/2"W x 1-3/4"H x 11-1/4"D
weight: 5.75 lbs.
warranty: 1 year
AtlasIED M1000 sound masking speakers:
8" dual cone speaker
rated for drop ceilings and true plenum spaces
masks noise and ensures speech privacy when used with included amplifier
EZ hang bracket allows quick and easy installation
front-facing transformer tap for easy adjustments
built-in 70V/100V transformers with selectable .25, .5, 1, 2 and 4-watt power taps
configurable for upward, downward, or horizontal sound dispersion
11-9/16"W x 5-1/2"H x 11-9/16"D
weight: 9 lbs.
warranty: 3 years
What's in the box:
AtlasIED Sound Masking Bundle owner's manual
This Atlas Sound Masking Bundle contains 14 individually packaged items:
MG2240 Sound Masking Module:
70V Sound masking controller/amplifier
Three 3-pin Phoenix (Euroblock) connectors
Three 2-pin Phoenix connectors
Power supply (24VDC/2500mA)
USB Flash drive (configuration software)
USB to micro-USB cable
Rack mount kit
Rubber feet
Quick start guide
M1000 Sound Masking Speaker (x6):
8" Sound masking speaker w/ installed hangers
MCHAIN72 (x6):
One 72" suspension chain w/ attached hooks on both ends
Liberty Commercial Speaker Wire:
500' Length of 18AWG 2-conductor Plenum-rated commercial speaker wire
We don't have any reviews, yet.
Submit a review and then enter to win a $350 gift card.
Be the first to review this product
Thanks for submitting your review
Most reviews are processed and published within 5 business days. You will receive a confirmation email once your review has been published.
Customer photos
More details on the AtlasIED Sound Masking Bundle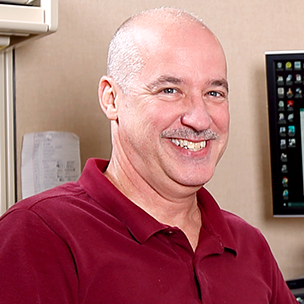 Researched by Crutchfield's

Russ B.
Product Research
Features
Sound Masking Amplifier
Sound Masking Speakers
System Overview: The Atlas SM2Z Sound Masking bundle includes an Atlas MG2240 sound masking controller/amplifier, six M1000 8" sound masking speakers, six MCHAIN72 72" speaker suspension chains, and a 500' spool of Liberty 18AWG, 2-conductor speaker wire that's rated for commercial use in plenum air spaces.
Amplifier Overview: The Atlas MG2240 is a 2-zone sound masking system that can provide high quality speech privacy as well as background music and paging. The MG2240 includes a multitude of features enabling it to conform to most design requirements, while remaining intuitive enough for simple operation. Designed for 70V use, the MG2240 can provide up to 7,000 sq. ft. of sound masking coverage for a single zone, or 3500 sq. ft. of sound masking for 2 separate zones, making it ideal for businesses, conference rooms, and office spaces. In addition to sound masking, the MG2240 can also provide paging and background music (BGM), with a 3.5mm stereo summed input, as well as a 3-pin Euroblock (Phoenix) audio/paging input that can accept either Line or Mic signals.
2-Zone: The Atlas MG2240 can provide up to 60W of power to 2 zones (30W per zone) for 70 volt commercial speaker systems. Low impedance speakers (8Ω) are not supported. Each Zone features its own integrated analog noise generator using proprietary Chanaud masking filters, with user-selectable Pink or White Noise. Each Zone can be independently configured and controlled. Two rear-panel Phoenix connectors provide the powered outputs - Amp A and Amp B.
Speech Privacy Enhancement: The MG2240 features a Speech Privacy Enhancement mode that can be engaged while a meeting is in progress. This mode applies additional acoustical energy to the surrounding environment, increasing the privacy for the room occupants. Atlas' unique secured speech filters have been approved and implemented in many installations around the world including military and government facilities, and meets federal HIPAA law requirements. Activation of the Speech Privacy Enhancement feature can be done using a hardwired contact switch (not included) attached to the rear-panel 3-pin Privacy Enhancement connector. A rear-panel connector port can supply +10VDC/100mA to power an optional LED sign that can be a visual aid to notify attendees when Enhanced Privacy Mode is active. When engaged, the front panel LED will light and the masking level will change to the user pre-set level.
BGM & Paging: In addition to exceptional sound masking, the MG2240 can deliver high quality background music (BGM) and paging as well. The Mic/Line and 3.5mm Aux inputs each have 5-band EQ along with high- and low-pass filters for maximum performance. For paging applications, the MG2240 uses a unique high-Q feedback filter that's specifically tailored to the vocal frequency range, as well as output limiters to protect against system overdrive.
24/7 Scheduler: This feature can incrementally increase the sound masking level through the work day; starting off low in the morning when less masking is needed and increasing as the ambient noise level increases throughout the day.
System Commissioning Ramp (SCR): Each zone can have its own independent System Commissioning Ramp that will gradually increase the sound masking level by 1dB each day over a 14 day period. This is a useful way for people to get acclimated to the sound masking over several days.
Push Here Diagnostic (PHD): The MG2240 sound masking amp includes a patent pending automatic system test to check the connected speaker lines for wiring and impedance errors. Two front panel Push Here Diagnostic (PHD) buttons, one each for Ch. A and Ch. B, can automatically verify that the attached speakers' tap settings do not exceed the amplifier's rated power, that no speakers are mistakenly tapped at 8Ω, and the speaker wire is not shorted anywhere.
Configuration & Presets: Configuration of the MG2240 is done via a connected PC computer running Windows 7 or newer, 32- or 64-bit (MAC not supported). A USB flash drive is included containing the configuration software. Once loaded onto your computer, the computer can be plugged into the sound masking amp's front panel micro-USB port, letting you customize settings as well as store/load user-configurable Presets (Projects), both to the MG2240's internal memory and to your computer. Four factory Presets are available: Open Ceiling, Above Ceiling, Below Floor, and Factory, along with 6 user-definable Presets. Some of the key on-screen (GUI) configuration options include: Independent level controls for the Mic/Line, Aux, Masking Outputs (Amp A & B), Master Output Level, and the Line Output Level. This also includes individual levels for Privacy Level and options to Mute each channel.
Connections:
Speaker Outputs: Two 2-pin Euroblock connectors provide the Amp A & Amp B (Zone 1 and Zone 2) speaker connections. Speaker outputs are for 70V use only.
Mic/Line (Paging) Input: A balanced 3-pin Phoenix connector can be used for Mic- or Line-level sources.
Mic/Line Level: A rotary level control adjusts the Mic/Line input.
Aux Input: A stereo 3.5mm input can accept audio from playback devices such as a CD player or media steamer. Stereo input signals are summed to mono.
Aux Level: A rotary level control adjusts the Aux input.
Speech Privacy Enhancement Control Port: A 3-pin Euroblock connector can be used to remotely activate the Privacy Enhancement feature and to power an optional wired LED Privacy indicator.
Line Output: A 3-pin Phoenix connector provides a balanced line output for a third zone using an external amplifier. The Line Output has independent level control in the GUI software.
DC Power Input: A 2-pin Phoenix connector is used to attach the included +24VDC/2500mA power supply.
Front Panel:
Micro-USB: Used to install the provided configuration and control software.
Data LED: Blinks yellow when the computer and the MG2240 have a connection and are communicating properly.
Privacy Engaged LED: Lights red when Privacy Enhancement is engaged.
Amp A/B Peak: Two LEDs will light red if either Amp output reaches -3dB below rated power.
Amp A/B Masking: Two LEDs light green if masking is activated for either Amp output.
Aux & Mic/Line: Two LEDs will light green if a signal is present on either input and will change to red if the input limiter is engaged.
PHD A/B Test Switches: Two push-buttons can be used to run the PHD diagnostics on each output channel.
PHD LEDs: Will light yellow if a fault is detected during PHD diagnostics.
Power Switch: Powers unit on.
Power LED: Lights blue when the unit is on.
Mounting: The Atlas MG2240 includes brackets and hardware to mount it into a standard 19" rack space, either by itself or with another Atlas half-rack device. The MG2240 takes up 1U of vertical space.
Speaker Overview: The Atlas M1000 sound masking speaker features a specially designed 8" dual cone speaker designed to accurately reproduce the required spectrum of sound masking signal into open ceiling, drop ceiling, or plenum spaces. The M1000 includes a built-in 70V transformer with an external tap selector for easy tuning, and an innovative 734 cu. in. enclosure that ensures ample low-frequency response. The M1000 carries both UL1480 and UL2043 ratings for use in air handling spaces.
70V: The Atlas M1000 is designed to be powered from a 70V commercial amplifier, low impedance (8Ω) operation is not supported. The external tap dial includes an Off setting along with the following wattage taps: 0.25W, 0.5W, 1W, 2W, and 4W.
Mounting: The M1000 sound masking speaker includes 2 built-in, fold-out hangers that can be configured for upward, downward, or horizontal speaker orientation. An input panel on the speaker includes a wire strain-relief, for a secure speaker cable termination, along with a knock-out that can accommodate either rigid or flexible conduit, if required. The M1000 speakers can be suspended using the provided MCHAIN72 72" chains. Each chain features an open hook on each end for quick and easy height adjustment.