About the AudioQuest Columbia
Get the best sound possible from your audio gear
Most higher-end cables require a break-in period before they perform their best. A charge builds up in the insulation through continual use, increasing the efficiency of the cable. This charge can dissipate when the cable's not in use, giving you less than optimal performance until it builds up again.
Get the best sound possible from your audio gear
AudioQuest's Columbia analog audio cables transfer signals with almost no noise or signal loss. Each cable features three solid copper conductors to effectively eliminate electrical and magnetic interference that can add brittleness to the sound. And AudioQuest uses an extremely pure grade of copper to minimize harshness and distortion, for outstanding clarity. Columbia XLR cables make a great choice for compatible high-performance audio components.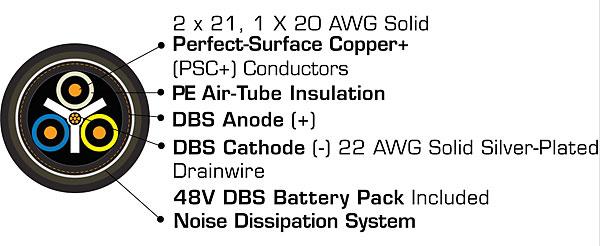 ---
Dielectric-Bias System
Most higher-end cables require a break-in period before they perform their best. A charge builds up in the insulation through continual use, increasing the efficiency of the cable. This charge can dissipate when the cable's not in use, giving you less than optimal performance until it builds up again.
AudioQuest's Dielectric-Bias System (DBS) eliminates this break-in period. A small battery pack attached to the cable polarizes the insulation with a 48-volt charge, giving you clear, expressive sound from your system every time you turn it on. This also helps eliminate the time delay that can create audio jitter.
---
Air tube insulation and shielding
Each conductor has its own insulating air tube, which prevents information smearing better than foam insulation. An additional layer of shielding virtually eliminates electronic noise, for the cleanest signal possible.
---
High-quality connectors eliminate the weakest link
Columbia cables feature XLR connectors made of silver-plated copper. The connectors are fastened by cold welding — a process that uses high pressure and silver paste to minimize signal loss. By contrast, solder tends to impede the signal, and the heating of the copper conductor during soldering can negatively affect its performance.
READ LESS
Product highlights:
1 pair of audio interconnects with XLR terminals
3 solid, high-grade Perfect-Surface Copper+ conductors per cable
Dielectric-Bias System with attached battery pack (batteries included) maintains constant 48V charge for optimal performance
PE Air Tubes to minimize information smearing
conductors labeled for proper direction of signal flow
cold-welded silver-plated XLR plugs
textile braid cable cover
warranty: 5 years
MFR # Columbia 2M XLR
What's in the box:
Two 2.0-meter audio interconnect cables with a male XLR connector on one end and a female XLR connector on the other end (each with an attached 48V DBS pack)
We don't have any reviews, yet.
Submit a review and then enter to win a $350 gift card.
Be the first to review this product
Thanks for submitting your review
Most reviews are processed and published within 5 business days. You will receive a confirmation email once your review has been published.
Customer photos
More details on the AudioQuest Columbia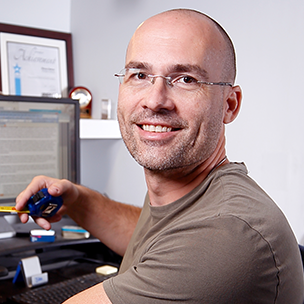 Researched by Crutchfield's

Stacey B.
Product Research
Features
Overview: This Audioquest Columbia product contains two 2-meter audio interconnect cables with XLR connectors on each end. Each cable is equipped with a 48-volt DBS pack which aligns the molecules in the dielectric, and enhances performance. The cables are for connecting high-end balanced audio sources with your XLR input-equipped amplifier or receiver.
Triple-Balanced Design: The Columbia audio interconnect cables are Triple-Balanced, with three separate insulated conductors. The shield is never used as an inferior conductor. The two positive signals (inverting and non-inverting) and the negative all get the same low-distortion conduction path. The shield is attached to chassis ground through the case of the XLR, providing extremely effective shielding without contaminating the quality of the negative conducting path.
Solid Conductors: Columbia interconnects use two 21-gauge and one 20-gauge solid conductors instead of stranded conductors. Electrical and magnetic interaction between strands in conventional cables are the greatest source of distortion, often causing a somewhat dirty harsh sound. Solid conductors produce less distortion, thus produce a very clean sound.
Metal: Perfect-Surface Copper+ (PSC+) has a very smooth and pure surface. AudioQuest's proprietary metal processing technology protects the wire's surface at every stage of drawing and fabrication. An ultra pure copper is kept soft, pure, and smooth as possible during the manufacturing process, resulting in a very low distortion PSC+ conductor. The resulting sound is more focused.
Dielectric-Bias System (DBS): Each Columbia audio cable has an attached 48-volt Dielectric Bias System (DBS) pack to enhance performance. All insulation slows down the signal on the conductor inside, and when the insulation is unbiased, it slows down parts of the signal differently. This creates problems with time-sensitive, multi-octave audio. The DBS creates a strong, stable electrostatic field which saturates and polarizes the molecules of the insulation. This minimizes energy storage in the insulation and the multiple non-linear time-delays. The audio has more detail and dynamic contrast. A test button and LED allow you to occasionally verify battery performance.
Insulation: All of Columbia's conductors are insulated using Polyethylene Air Tubes. Air absorbs virtually no energy (which could be stored and released as distortion), and Polyethylene is a low-loss material that causes very little interference or distortion. The conductors and drainwire are wrapped in a PVC jacket with a black, green and gray nylon braid on the outside.
Noise-Dissipation System: This cable uses a metal and carbon-loaded synthetic shield with 100% coverage to capture RF interference that could modulate the equipment's ground reference. The RF is dissipated through a 22-gauge solid, silver-plated copper drainwire.