About the Sensaphone® Model 1800
A system that notifies you of potential trouble
Look after your home, vacation cabin, or business property while you're away. Sensaphone systems let you create a customized remote monitoring system for almost any building. The Model 1800 easily mounts on a wall, and comes in a lockable box, designed to handle harsh environments.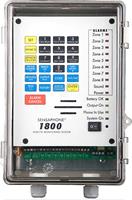 A system that notifies you of potential trouble
Look after your home, vacation cabin, or business property while you're away. Sensaphone systems let you create a customized remote monitoring system for almost any building. The Model 1800 easily mounts on a wall, and comes in a lockable box, designed to handle harsh environments.
The Model 1800 monitors for power failure, and its built-in microphone allows you to use its "listen-in" feature remotely. Any trigger prompts the system to call you on the phone, send a cell phone text message, or to call your pager to notify you of potential problems.
---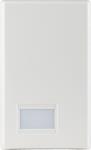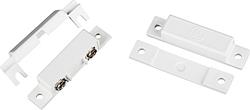 Add up to eight detection zones
This unit also features eight open ports to connect additional detectors using 22-gauge accessory wire (not included). Choose a remote temperature sensor or window/door sensor to give your system more complete coverage. Water monitors allow you to detect water in areas that are prone to flooding. Humidity detectors alert you to changes in the condition of your garage, storage space or greenhouse. Use Sensaphone to monitor areas where you keep family possessions or exotic plants.
---
Customized phone calls keep you informed
The Model 1800 connects to a phone line, and it contacts you with customized voice messages you can create for each type of detector in your system. Program the system with up to eight different telephone numbers — it'll call each one until someone answers. For example, if the heater in your vacation home stops working and the temperature drops, the Model 1800 will call you at home, at the office, and on your cell until you pick up. That way, you'll be able to schedule repairs from out of town.
The system has password protected remote control, using your touch-tone phone. The Model 1800 also identifies anyone who responds to an alarm phone call, and tracks respondents with a history log.
Product highlights:
weatherproof customizable remote monitoring system for homes, offices, and other buildings
connect as many as eight optional detectors to monitor water, temperature, humidity, or unauthorized entry
built-in power failure detector
connects to a standard phone line
calls as many as eight different phone numbers when any detector is triggered
line-out connection allows you to hook up another phone
built-in microphone allows you to record your own voice messages and use "listen-in" feature remotely
mounts on a wall using keyhole slots
AC power adapter included
battery backup using included rechargeable batteries
7-15/16"W x 12"H x 5-9/16"D
warranty: 3 years
MFR # FGD-1800-CD
What's in the box:
Sensaphone® Model 1800 owner's manual
Sensaphone 1800 Remote Monitoring Unit (in weatherproof enclosure)
Weatherproof temperature probe (w/ attached 12' wire terminated by bare wire)
Mounting screw
Clamp
4 Mounting brackets
4 Mounting bolts
Flat-head/phillips-head screwdriver tool
User's Manual
Warranty sheet
Warranty Registration Card
Warranty Disclaimer sheet
"Important Information!" card
Weatherproof Temperature Probe instructions
* Remote Phone Command" cards
We don't have any reviews, yet.
Submit a review and then enter to win a $350 gift card.
Be the first to review this product
Thanks for submitting your review
Most reviews are processed and published within 5 business days. You will receive a confirmation email once your review has been published.
Customer photos
More details on the Sensaphone® Model 1800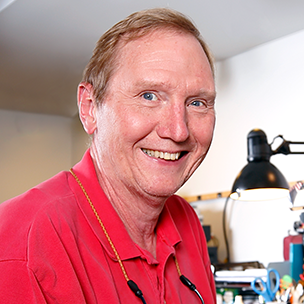 Researched by Crutchfield's

Mark G.
Product Research
Features
Overview: The Sensaphone Model 1800 is a full-programmable, environmental monitoring system that offers extensive on-site and remote monitoring capability to small businesses, private homes, farms, greenhouse, computer rooms, and remote facilities. It can monitor equipment and environmental conditions using eight universal Zones, built-in power failure detection, and sound level monitoring. The Sensaphone 1800 also features several communication options: user-recordable voice, numeric pager, and alphanumeric pager (wireless phone text message). The Model 1800 is simple to install, program and operate; no changes to standard electrical or telephone service are required. The 1800 is the ultimate choice for multi-zone industrial monitoring applications.
Weatherproof Enclosure: The 1800 comes in a sealed, weatherproof, lockable enclosure (NEMA-4), making it suitable for harsh or corrosive environments. The unit comes with hardware for wall or panel mounting. Terminal connections for Zones, outputs and power are easily accessible from the front of the unit. Mount the enclosure in a position that allows easy access to the Zone terminal block and keypad. Also, there must be a power outlet and telephone jack close by. The 1800 enclosure can be locked by installing a small padlock through the loop on the front door of the enclosure.
Note: The Sensaphone 1800 should be mounted and operated in a clean,dry environment. The unit is microprocessor-controlled and as a result it should not be installed near devices that generate strong electromagnetic fields. Such interference is typically generated by power switching equipment such as relays or contactors. A poor operating environment may result in unwanted system resets and/or system lockup. The temperature range the unit can operate in is 32°F to 122°F (0°C to 50°C). If the unit needs to operate below freezing, a heater should be installed nearby.
Built-In Sensors: The Model 1800 features built-in sensors to monitor a variety of conditions - Sound level (requires optional external microphone), AC electrical power failure, and Battery backup conditions. In addition to the 1800's built-in ability to monitor for power failures and to listen to the sound of a smoke detector, there are also eight external inputs that can be connected to a variety of sensors to monitor temperature, water on the floor, humidity, and much more. One of the eight external inputs already comes with a weatherproof temperature sensor for monitoring temperature where the 1800 is installed.
Note: Do not use sensors, switches or relay that supply any voltage or current to the Model 1800.
8 Alert Zones: The 1800 is equipped with eight alert zone connections. Optional Sensaphone sensors can be added to extend monitoring capabilities to include the following - Intrusion or unauthorized entry, Water leaks and seepage, Temperature, Humidity, Equipment operation, and many other condition that may require unique monitoring solutions. These optional sensors can be connected to the 1800 using 18-26 gauge wire. Each sensor can be several hundred feet from the unit, as long at the total resistance of the circuit is not greater than 50-ohms. The Model 1800 may have more than one sensor connected to the same alert zone either in parallel (Open contacts) or series (Closed contacts).
Keypad: Programming and operating of the 1800 is accomplished by using the unit's keypad. Programming features include Zone Configuration, Temperature Settings, AC Power Settings, and Alarm Settings.
Status Reports: In addition to communication and alarm monitoring capabilities, the Model 1800 will also respond to your instructions and provide you with access to information on monitored conditions at all times. The status of each monitored condition is readily obtained at the unit's installation site, or remotely by telephone. By issuing commands to the unit, either at the installation site or over standard telephone lines, the following features may be activated - Acknowledgment of existing alarms, The Status Report on all monitored conditions, and Limited programming. At the close of every Status Report, time is provided for listening to on-site sounds.
LED Indicators: On the front of the unit are LED indicators to show the operating status. Each zone (including power, sound and battery) has a status LED indicating the alarm status of the Zone. There is also an LED to indicate if the Output is On, an LED for Phone In-Use status and an LED for System-On status.
Security Code: The Security Code is the last step after setting all other programming parameter for the Model 1800. The code consists of a 4-digit number you select and will effectively prevent unauthorized changes to the Model 1800's programming.
Telephone Connection: The Model 1800 features a RJ-11 LINE and EXT connection. Your incoming phone-line plugs into the RJ-11 LINE connection and your telephone plugs into the RJ-11 EXT connection. The 800 will operate with all standard analog telephone lines that accept pulse or tone dialing. The Model 1800 cannot be used on an extension line to dial its own telephone number. Also, it may not be installed on a party line, pay telephone line, or digital telephone system.
Dial-Out Telephone Numbers: The Model 1800 can store up to eight 48-digit phone numbers. These are the numbers that will be called during alarm dial-out. In the event of an alarm, the numbers are dialed sequentially, 1 though 8. The Model 1800 can be set to cycle through your eight dial-out numbers from 1 to 255 calls (15 calls if only one telephone number is programmed) during an Alarm Dial-Out.
Alarm Dial-Out: When an alarm is detected, the Sensaphone 1800 can notify up to eight people by making voice phone calls. It will continue to make phone calls until someone responds to the call. The voice messages can be custom recorded, so you get to describe each alarm message that it speaks in your own voice. The Sensaphone 1800 can also be programmed to send an alarm message to a numeric beeper/pager. The message will include the Sensaphone's telephone number and the Zone numbers that are in alarm. The phone interface includes a line seize feature so that extension phones are automatically disconnected when it needs to make an alarm phone call. The 1800 not only makes voice phone calls, but can send text messages to cell phones and alphanumeric pagers.
Voice Messages: The 1800's digital speech recording feature allows you to record custom messages from each of the 8 Zones and an ID Message. This means that when the 1800 calls you during an alarm, you will hear a personalize Voice Message identifying the unit and telling you exactly what alarm condition exists. You can record a separate message for each of the four Zones. The message can run a maximum of 5 seconds. The ID Message can be a maximum of 8 seconds.
Built-In Speaker: When the Model 1800 dials out to report a alarm, it also audibly recites the alarm message through it's speaker. The Local Voice Mute command allows you to turn off the speaker at the Model 1800's site during alarm dial-outs and status call-ins. This feature is used to prevent intruders or unauthorized person from hearing the alarm dial-out message or from hearing the Status Report during an off-site call.
Built-In Microphone: The Model 1800 is provide with a built-in microphone which is used to monitor high sound levels produced near the installation site. The sensitivity of the microphone is configurable and will detect a continuous as well as a pulsating alarm. If this sound level exists for 8 consecutive seconds or for the programmed length of time, the Model 1800 will dial out with an alarm message. During an alarm dial-out, the microphone allows four-second intervals to listen-in to sounds at the Model 1800's locations. When calling for a Status Report, the microphone permits listening to on-site sounds for a programmed time interval.
Output Relay: A built-in output relay is provided to switch an external device either automatically, or manually. You can use it to have a local light or siren trip when an alarm occurs, or even to set off a local alarm when the phone line is cut or unplugged. You can even use it to control a dual setback thermostat to change the temperature remotely.
Built-In Clock: The Model 1800 has a built-in clock to time-stamp logged events. The 1800 also includes a 3V lithium battery to retain the date and time when the main power is off. The lithium battery should provide 8-10 years of service life.
Power Supply w/ Battery Backup: The Model 1800 includes an DC power transformer that will plug into any standard 120 V AC outlet. The Sensaphone 1800 also includes a 12V 2.2AH sealed lead-acid cell rechargeable battery for system back-up in the event of a power failure. The battery will provide approximately 12 hours of backup time. Actual backup time will depend upon the temperature, battery age, and dialing activity. The battery is located behind the main panel.
Note: The 1800 will automatically charge the battery whenever the power switch is turned on and the power transformer is plugged in. The unit also includes special circuitry to prevent the battery from being damaged in the event of an extended power outage. The battery should provide approximately 5 years of service before needing replacement.