About the NAD MDC BluOS-2i
Make your NAD components wireless
NAD ingeniously designed their components to accommodate user-installed circuit boards, so you can keep up with changing technology. This add-on module lets you add intuitive, high-fidelity network and internet music streaming to NAD components with MDC (Modular Design Construction).
Make your NAD components wireless
NAD ingeniously designed their components to accommodate user-installed circuit boards, so you can keep up with changing technology. This add-on module lets you add intuitive, high-fidelity network and internet music streaming to NAD components with MDC (Modular Design Construction).
Compatible with Bluesound wireless speakers
This module adds compatibility with Bluesound's BluOS wireless music system. That means you can integrate your compatible NAD component into a wireless multi-room music system. Stream songs on your main system as well as Bluesound speakers throughout your home.
A free app with advanced control options
Operate your system via Wi-Fi® using the BluOS Controller app with your Apple® or Android™ device, or your Windows® or Mac® computer. It gives you flexible control over your entire music system. Play the same song everywhere or stream different music to different zones at the same time. You can even use your Apple Watch to control your system.
A wealth of high-resolution streaming options
BluOS can send 24-bit high-res music to any room in your home, without any loss of sound quality. Stream music from your personal library or from internet streaming services. The selection of supported services — including TIDAL, Spotify®, Qobuz, and Rhapsody®, among others — is one of the most impressive we've seen.
READ LESS
Product highlights:
add-on module for select NAD components

includes support for Spotify, Deezer, TIDAL, Slacker, Radio Paradise, Napster, Murfie, and Calm Radio
free internet radio from TuneIn Radio and iHeartRadio

BluOS compatibility for further expansion with Bluesound wireless speakers

free BluOS control app for iOS®, Android, Windows, and Mac OS X

Bluetooth compatibility for wireless music listening from a compatible mobile device, or computer

aptX® encoding provides high-quality music streaming from compatible devices

Apple® AirPlay® 2 lets you stream directly from an iPhone® or iPad® and ask Siri to play Apple Music

supports multi-room audio with compatible wireless speakers

compatible file types: MP3, AAC, WMA, OGG, WMA-L, FLAC, ALAC, WAV, AIFF, and MQA

supports high-resolution playback (up to 24-bit/192kHz resolution)

Ethernet port
external USB Wi-Fi module to optimize signal strength
USB (Type A) input for connecting USB thumb drives and compatible external hard drives
second USB (Type A) input for connecting included Wi-Fi module
USB mini (Type B) input for service only
warranty: 2 years
MFR # MDC BluOS-2i
NAD MDC BluOS-2i reviews
Average review:
Customer photos
More details on the NAD MDC BluOS-2i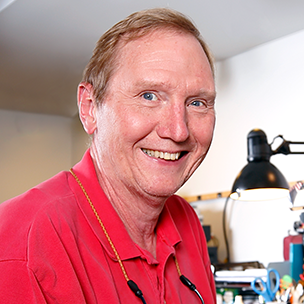 Researched by Crutchfield's

Mark G.
Product Research
Features
MDC BluOS 2i: NAD's MDC BluOS 2i module lets you add BluOS high-resolution multiroom audio to select NAD Classic series digital integrated amplifier and Masters series digital preamplifiers, while giving you access to internet radio and online music services, Bluetooth & USB audio, as well as your computer's and mobile device's music library over a WiFi network. The BluOS 2i module has a new more powerful ARM Processor for a quicker, more responsive user experience than the previous MDC BluOS 2 module. Compatible NAD products include -
Note: Make sure the M32, M12, C 390DD, C 368, or C 388 have the latest firmware update installed.
Wired or Wireless Network Connection: The MDC BluOS 2i allows your compatible NAD integrated amplifier or preamplifier to connect to your home network and Internet provider via a hardwired Gigabit Ethernet (RJ-45) jack connector or wireless WiFi (802.11 b/g/n) connection. Either network/internet connection allows you to stream music from internet radio, select online music services and stored music libraries on your network using BluOS.
Note: The included USB/WiFi dongle must be plugged into one of the USB ports on the MDC BluOS 2i. If wireless connectivity is poor connect the USB/WiFi dongle to the supplied 2' USB extension cable for better signal.
BluOS Wireless High-Resolution Multiroom Audio: The MDC BluOS 2i makes your compatible NAD integrated amplifier or preamplifier is part of the BluOS wireless high-resolution multiroom audio eco-system - consisting of powered speakers, soundbar speakers, amplifiers, players, and hard-drives. The BluOS wireless high-resolution multiroom audio ecosystem uses your home's wired or wireless network to connect multiple Bluesound products and play your music in perfect sync, or different music simultaneously, anywhere in your home. BluOS can wirelessly transmit lossless music up to 24-bit/192kHz at ultra-fast speeds with no lag and zero loss in sound quality.
Compatible Multiroom Audio Sources: The following audio sources can be used for multiroom audio playback - internet radio (including TuneIn & iHeart Radio); online music services (including Tidal, Spotify, Amazon, Deezer, Slacker, and Napster); Bluetooth & USB audio, music libraries (from computers and NAS drives); and Aux inputs (analog or digital).
Number of BluOS Zones: Up to 16 Bluesound devices can be connected in a strictly wireless environment. Demonstrated practice has shown that you can create up to 8 groups of 8 Bluesound devices or 4 groups of 16 Bluesound devices. If you want to connect more than 16 Bluesound devices, you will need to connect the Bluesound devices to your network using a wired connection. BluOS can then control up to 64 devices in a strictly wired environment.
BluOS Controller App: The free BluOS Controller app (for Apple iOS 9.3-up, Android OS 4.1-up, Windows XP-up, and Mac OS X 10.7-up) turns your mobile device or computer into a full-featured wireless remote control the BluOS wireless multiroom audio system. The BluOS Controller app on your compatible device uses your home's WiFi network to connect with Bluesound devices, so you can play all the music you love anywhere in your home for a wireless multiroom music experience. Get on-demand access to your music libraries on your home network, stream live Internet radio from almost any place in the world, or listen to one of the many music services available on Bluesound, all from the palm of your hand with the easy-to-use BluOS Controller app.
Multiroom Audio: Play a different song at the same time in different rooms, or group all your BluOS enabled devices together and listen to your favorite music in perfect sync throughout your home.
Now Playing Screen: Control your music and adjust the volume in any room, get rich album artwork and detailed artist info, right from the Now Playing screen. Even check what quality you are streaming at to ensure the best possible listening experience.
Individual Songs & Playlists: Tap a song and have it play instantly, or create and edit playlists on the fly by simply adding songs or entire albums to the play queue. Playlists can then be saved inside the app and listened to at any time.
Alexa Compatible: BluOS will support Amazon Alexa and voice control through an over-the-network firmware update (now available). Using an Amazon Alexa enabled device (sold separately), you can use your voice to explore music services, select presets, adjust volume levels, switch up songs in different rooms, or even group your Bluesound components together and play your music in perfect sync throughout the house. Each Alexa voice command will need to start with the phrase "Alexa, ask Blue Voice to" or "Alexa, Tell Blue Voice to". Alexa Skills for BluOS will need to be setup through the Amazon Alexa app on your Apple iOS or Android device.
Note: Click here for more information regarding Alexa setup and voice commands.
High Resolution Audio: High-resolution audio tracks are either 24-bit/96kHz or 24-bit/192kHz, and contain up to 6.5x more data than standard CDs, letting you hear all the detail of your favorite music in superior quality. With full support for hi-res audio, you can stream WAV, FLAC, ALAC, AIFF, WMA-Lossless, MQA music files over your home's WiFi network or directly from a connected USB mass storage class device. Bluesound also supports compressed music files such as MP3, AAC, WMA and OGG. Bluesound has been designed to work with today's larger music collections, and has indexed libraries up to 200,000 songs in demonstrated practice (this will depend on the music's metadata & artwork). Bluesound also offers gapless playback by default for all supported file music types.
Compression
File Type
Sampling Frequency
Bit Rate or Bit Depth
Compressed
Lossy
MP3
16-48kHz
192-320 kbps
WMA
AAC
OGG
Lossless
WMA-Lossless
up to 96 kHz
up to 24-bit
FLAC
192 kHz
up to 24-bit
ALAC
MQA
Uncompressed
AIFF
up 192 kHz
up to 24-bit
WAV
Notes: Bluesound cannot index or play AAC files with the extension ".m4p". These files were purchased in iTunes prior to 2009 and are subject to copy protection. Apple Consumers with an iTunes Match subscription can delete and re-download these files free of charge from their iTunes Cloud
Master Quality Authenticated (MQA): BluOS will playback and decodes MQA content from BluOS network audio sources. Master Quality Authenticated (MQA) is a revolutionary end-to-end technology built into BluOS that captures and delivers master quality audio. BluOS includes a powerful decoder and audio renderer for the MQA system. This ensures that MQA-encoded audio files sound exactly like the source. MQA indicators are shown in the BluOS app on your compatible Apple iOS or Android OS device.
Online Music Services: Many popular music streaming services and internet radio apps are built right into BluOS, giving you an all-access pass to millions of songs and the freedom to listen to everything you want to hear. Using the BluOS Controller app, you can instantly discover and enjoy millions of songs from your existing music services, tune in to your favorite internet radio stations and podcasts from around the world, or access and listen to the music collections stored on your smartphone, tablet or laptop on any and Bluesound in your home. Subscription and purchase fees will apply to online music services.
Note: Availability of online music services may vary by region. Not all services may be available at time of purchase. Some services may be added or discontinued from time to time based on decisions of the music service providers or others.
Computer Audio: BluOS lets you easily connect and share your music collection from a computer or network-attached storage drive and access up to 200,000 tracks for wireless streaming. The BluOS wireless music system will pull music from an existing digital music library across the network on your Windows PC, Mac computer, or NAS drive using Windows or SMB File Sharing (SAMBA) and the BluOS Controller app for Windows (XP-up) & Mac (OS X 10.7-up). However, File Sharing is not enabled by default on Windows or Mac. You will have to manually alter these settings in your computer's menu system.
AirPlay 2 (via Future Firmware Update): The NAD BluOS 2i will support AirPlay 2 through a future firmware update later this year. With AirPlay 2, you'll be able to stream just about any sound (including music, books, podcasts and more) from your iPhone, iPad, or Mac to the Bluesound system - all in sync. You can even watch movies and videos from Netlfix or YouTube on your Apple device while streaming the audio through to the Bluesound system. AirPlay 2 also gives you more options for control, including using Siri voice assistance. If you are an Apple Music subscriber and add the Node 2i to the Apple Home App on your iPhone or iPad, you can use your iOS device or HomePod to say things like - "Hey Siri, play jazz in the Living Room" or "Hey Siri, turn up the volume in the Kitchen." You can even group Gen 2i Bluesound products with older Bluesound products in the BluOS App to add AirPlay 2 compatibility to your entire BluOS system.
Bluetooth w/ aptX: The MDC BluOS 2i module also features built-in Bluetooth 4.0 with support for wireless music streaming from your Bluetooth-enabled smartphone, table, laptop, or desktop computer. You'll be able to stream stored music and music apps on your Bluetooth source device to your compatible NAD digital integrated amp or digital preamp. In addition, the MDC BluOS 2i module offers aptX for "CD-quality" (44.1kHz/16-bit) sound from Bluetooth aptX compatible source devices (such as Android smartphones & tablets). You can even distribute Bluetooth audio to the rest of your Bluesound wireless audio system throughout your home or office over WiFi.
Note: The included antenna (for Bluetooth) must be screwed into the MDC BluOS 2i module.
Dual USB-A Ports: The MDC BluOS 2i module features two USB (type-A) ports to directly connect your USB mass storage class (MSC) device; such as a thumbdrive or external hard-drive. The unit's USB ports support music playback from these compatible USB devices formatted in FAT 32. Not only can USB audio be played back on your compatible NAD digital integrated amplifier or digital preamplifier, but can also be wirelessly distributed to the rest of your Bluesound components throughout your home for multiroom playback. The USB ports are not compatible with the direct connection of an Apple iPod/iPhone/iPad or Android devices.
Note: There is also a mini-USB (type-B) port that is used for service purposes only (not for consumer use). Only authorized service personnel can access this USB port.
Q
Crutchfield asked: Why did you buy this?
A
Lots of CDs..... wish to stream.
[ William Jun 03, 2019 ]
A
To stream Tidal Hi Fi and MQA direct to NAD M32, bypassing Sonos, which doesn't handle MQA
[ Franklin Jan 27, 2019 ]
1 question already asked
Q
Will this work in the NAD T758?
[ jeff Apr 30, 2019 ]
A
Sorry. Can't answer your question. Better ask Crutchfield people. Mine is installed in a NAD M32.
[ Ed May 01, 2019 ]
A
No, check NAD website for compatibility.
[ Kenneth Apr 30, 2019 ]
A
I don't think you need this. NAD T758 V3 already has BluOS with MQA built-in. Best to verify with NAD & Crutchfield tech support.
[ ARTHUR Apr 30, 2019 ]