B&W DB4S
Crutchfield customer from Littleton, CO on 5/4/2020
I love this subwoofer!! Not only is it real powerful but it also goes real low! At first I was skeptical about a single 10" sub reaching 10 hz without the aid of a passive radiator or a port, but I ended up eating my hat on this one. It really exceeded my expectations on sound quality and power. I know the only way to control it is through an app but l had no trouble with it. Another thing great about this sub is it's physical size. It fits really well in my room and the magnetic grill is a nice feature. This sub would fit pretty well in a corner or under a table and because of the app control you wouldn't need to worry about crawling behind it to turn the volume up and down. As for it's physical appearance it is one handsome sub! I got to hand it to B&W! They hit the winning home run at the world sires with this sub! I am going to save up for a pair of B&W tower speakers next.
Pros: Power, size, appearance, sound quality, build quality and in my opinion the app control.
Cons: No cons for me. Other people might not like the fact that it can only be controlled by the app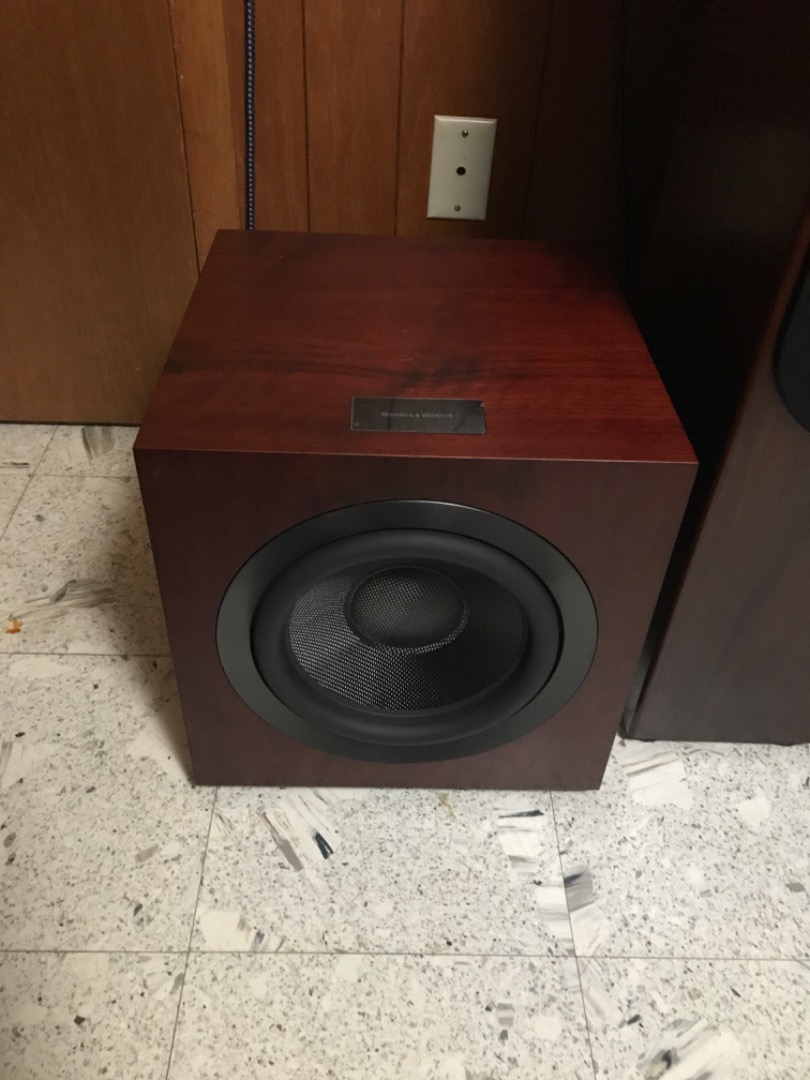 0 of 0 found this helpful
Bowers & Wilkins DB4S
Crutchfield customer from Safety Harbor, FL on 4/30/2020
Awesome sound paired with Denon 4500h receiver and B&W 703 S2 towers and B&W 1000 watt powered sub. The low voices in movies come out clear as day even at low volume. The entire set up rocks our huge family room just like at the theater. Very deep clear base and rattles the wall behind it.
Pros: Very deep base
Cons: Very pricey The app controlled auto tuning Didn't activate any base. Once I changed the settings manually this beast came to life.
0 of 0 found this helpful
Bowers & Wilkins DB4S
Crutchfield customer from Warrenton, VA on 9/22/2019
Booming, tight bass. Only drawback is that you need to download an app to adjust the settings.
1 of 1 found this helpful