Bowers & Wilkins HTM6
Crutchfield customer from Seattle, WA on 9/28/2019
Lovely! I used monitors for the center speaker and the front left and right surround. I purchased HTMMonitors just too powerful. Magin that when you watch Marvel movies and jumping on the couch on every explosion and gunshots. All of us. Friends family, dogs, and cats. Turn down the volume than hardly can heir what's going on. Then I purchased Bowers & Wilkins 607 from Crutchfield. Was great but wasn't perfect. Monitors are just way too powerful. Time to replace the center monitor with Bowers & Wilkins HTM6. Wonderful! Now my dogs Hobo and Diego laying next to me and sleeping not jumping all the time. Finally, all of us can enjoy and comfortable step into an imaginary world with a quality balanced clear and powerful surround speakers.
Pros: Can handle all base, clear mid and high loud or low-level volume.
Cons: None
0 of 0 found this helpful
Great speaker
Crutchfield customer from New York, NY on 9/22/2019
This center speaker brings the sound quality of my other speakers and NAD receiver to another level. It's huge, bigger than most receiver.
Pros: Sound quality. Full stage. Natural sound. Improves other speakers. Improves amp sound.
Cons: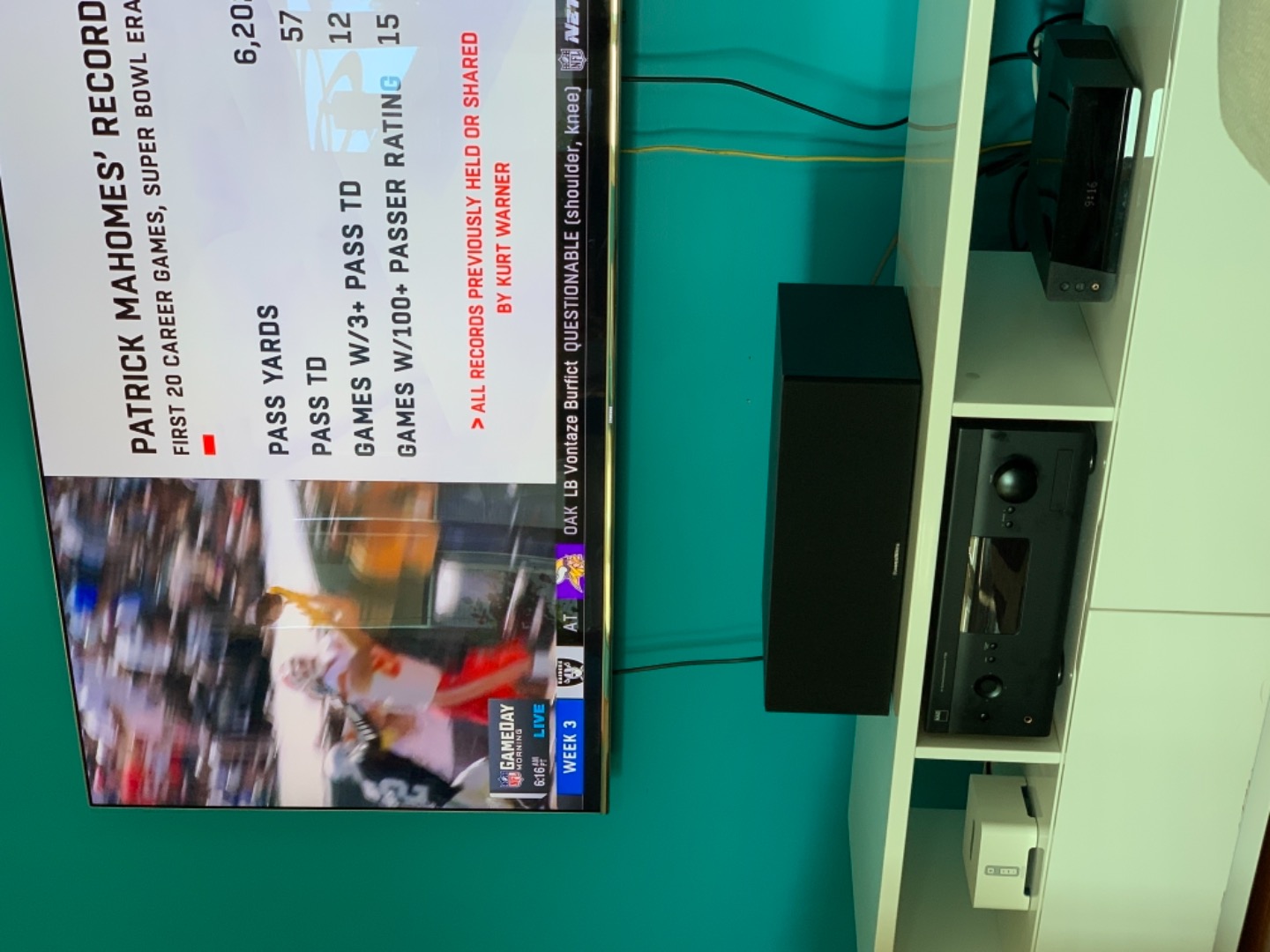 0 of 1 found this helpful