Dependable power for tight spaces
About the size of a hardback novel, the AC-215A brings reliable power protection to a wide range of applications. You can mount it behind a projector, LCD or plasma screen — or inside of a rack, on a wall or a ceiling, or just about any other location where discreet power conditioning is needed. Mounting brackets are included.
Dependable power for tight spaces

About the size of a hardback novel, the AC-215A brings reliable power protection to a wide range of applications. You can mount it behind a projector, LCD or plasma screen — or inside of a rack, on a wall or a ceiling, or just about any other location where discreet power conditioning is needed. Mounting brackets are included.
Despite its small size, the AC-215A features advanced Furman technologies that were originally developed to meet the extreme AC power demands of pro recording, film, and broadcast studios.
Continuous power monitoring and continuous protection
Power spikes and surges can definitely do a number on audio equipment — happens every day. The AC-215A can make sure it doesn't happen to you. It constantly monitors incoming AC, and if it detects a significant overvoltage condition, it automatically shuts off power to all connected equipment. In the case of a sudden voltage spike, many surge suppressors are designed to "take a bullet" and sacrifice internal parts to save your gear. It's a noble effort, but it leaves your system out of commission while you send the suppressor back to the factory for repair or replacement. With Furman's Series Multi-Stage Protection Plus system (SMP), damaging transient voltages are safely absorbed, clamped and dissipated — no sacrificed parts, no service calls, and no down time.
In addition to high-voltage spikes from unforeseen events like lightning strikes, Furman's overvoltage circuitry will protect against accidental connections to 208 or 240VAC by shutting off the incoming power until the overvoltage condition is corrected.
Hear the signal, not the noise
The AC-215A also features Furman's wide-bandwidth filtration, which reduces the AC line noise that can muddy your mixes, ensuring consistent peak operation regardless of load conditions or the time of day.
READ LESS
Product highlights:
2 AC outlets
Series Multi-Stage Protection (SMP) surge suppression system can withstand multiple catastrophic voltage spikes and keep protecting your gear
Extreme Voltage Shutdown circuitry monitors incoming AC and automatically cuts off power to connected equipment if overvoltage is detected
wide-bandwidth EMI/RFI noise filtering for clearer sound
zero ground contamination circuitry ensures delivery of pure AC
maximum current rating: 10 amps
LEDs indicate power quality and operational status of unit
mounting brackets included
39" heavy-duty power cable
8-11/16"W x 1-3/4"H x 7-1/2"D
weight: 3 lbs.
warranty: 3 years
MFR # AC-215A
What's in the box:
AC power conditioner with attached 39" power cord (3-prong plug)
2 L-brackets
2 Thumbscrews
Owner's Manual
Furman AC-215A reviews
Average review:
Thanks for submitting your review
Most reviews are processed and published within 5 business days. You will receive a confirmation email once your review has been published.
Customer photos
More details on the Furman AC-215A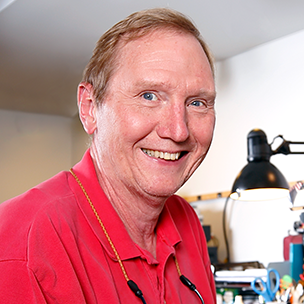 Researched by Crutchfield's

Mark G.
Features & specs
Type
Component
Total AC Outlets
2
USB Connections
None
RF-EMI Filtering
Yes
Joule Rating
Not given
Width (inches)
8-11/16
Height (inches)
1-13/16
Depth (inches)
7-1/2
Weight (pounds)
3
Parts Warranty
3 Years
Labor Warranty
3 Years
Product Research
Features
Overview: The Furman AC-215A is a compact AC power conditioner that provides clean power to your sensitive electronic devices while providing comprehensive surge suppression. The AC-215A has two protected outlets with 10-amp circuit breaker and a 39" 3-conductor power cord. The unit's compact chassis allows you to easily mount it in remote locations--in the back of a cabinet (with the included L-brackets) or attached to a TV wall mount.
Series Multi-Stage Protection (SMP): The AC-215A's Series Multi-Stage Protection Plus is a non-sacrificial surge suppression technology which detects damaging transient voltages and safely absorbs and dissipates them without sacrificing components. Traditional surge suppressors sacrifice themselves when exposed to multiple transient voltage spikes, causing down time for repairing or replacing of your surge suppressor. The unit has a clamping voltage of 133 VAC RMS (188 VAC Peak) which reacts quicker than other systems that have a clamping voltage of 300 VAC Peak, the long-accepted professional standard.
Extreme Voltage Shutdown (EVS): The AC-215A disconnects the incoming power when it reaches 135 Volts or higher, protecting your connected equipment from dangerous over-voltage conditions, even during accidental connection to 208-240 VAC circuits. The unit continues to monitor the incoming voltage, and will automatically reset itself when the voltage returns to a safe level. The front panel has a red LED that glows when extreme voltage conditions are detected. For added protection, the AC-215A has a 10-amp circuit breaker.
Linear Filtering Technology (LiFT): Furman's Linear Filtering Technology filters the incoming AC power in a linear fashion with zero ground contamination to reduce line noise to unprecedented low levels. This ensures that your sensitive audio and video equipment gets the clean power it needs to perform at its best.
Q
Crutchfield asked: Why did you buy this?
A
I needed a small, dedicated power conditioner for each one of my new (expensive) powered monitors that offered line protection/improvement beyond just "surge" protection. All reviews pointed at this Furman as a reliable "entry level" product at a very affordable price. So, I'll give it a try.
[ LIONEL Sep 23, 2017 ]
A
Top rated product, that I will use to protect my projector.
[ ADRIAN Aug 11, 2017 ]
A
Have used before, and liked it.
[ Timiothy Mar 08, 2017 ]
A
Plasma TV suffered a nervous breakdown and was diagnosed as a current fluctuation
[ Bradley Sep 14, 2016 ]
1 question already asked
Q
Would something like this help from blowing up speakers? The speaker should handle what I'm putting into to them but many times, after a late night of loud lessening they stop working.
[ Shawn Mar 03, 2018 ]
A
This unit is designed to condition the power coming from the wall so that your speakers are protected from damage caused by spikes in electrical current. Things like a lightning strike or power surge. It will not help if you are running highl volume levels to your speakers and pressing your amplifier limits.
[ Robert Mar 03, 2018 ]
A
I have POWERED monitors (Kii Three) so I connect each monitor to a Furman power conditoner to protect and enhance the performance of the AMPLIFIERS inside the speakers. I your speakers are PASSIVE speakers (i.e they require an external amplifier) 1) there's no speaker input/input to the Furman, just power connectors, so you coudn't connect your speakers; and, 2) being a power conditioner, the Furman could be used to "protect" your external amplifier, certainly not your speakers . Hope that's useful.
[ LIONEL Mar 03, 2018 ]