About the Furman Elite 15i (7-outlet Edition)
Pro-level protection for smaller A/V setups
Your best gear requires and deserves premium power protection — even if it is in a smaller or secondary setup. Furman's 7-outlet edition of their Elite 15i gives you the same peace of mind you get from the company's higher-priced models, in a streamlined design. This heavy-duty component offers Furman's professional-grade power protection and line filtering, originally developed for film and broadcast studios.
Pro-level protection for smaller A/V setups
Your best gear requires and deserves premium power protection — even if it is in a smaller or secondary setup. Furman's 7-outlet edition of their Elite 15i gives you the same peace of mind you get from the company's higher-priced models, in a streamlined design. This heavy-duty component offers Furman's professional-grade power protection and line filtering, originally developed for film and broadcast studios.
Is this the right Furman for you?
Let's face it, seven outlets may be enough for even your main TV or home stereo setup. Especially since the Elite 15i also includes three sets of protected coaxial connections. But just remember that every link of your audio-video chain needs to be protected — including your TV, receiver, sound bar, Blu-ray player, Roku, and so on. If one connected piece is left unprotected, then they are all unprotected.
We always recommend having a few extra outlets so you can grow your system later. Personally, I always seem to get that new component "itch," and start searching for that next piece to add to my home theater. If you're maxed out at seven outlets, the more robust 13-outlet Elite 15i PFi might make more sense.
Continuous power monitoring plus bulletproof surge suppression
Power surges can be quick, or sustained — both types can seriously damage unprotected components. The Elite-15 constantly monitors the incoming AC, and if voltage reaches 15% above normal, it automatically shuts off power to all connected equipment.
Other surge suppressors are designed to "take a bullet" and sacrifice internal parts to save your gear. It's a noble effort, but it leaves your system out of commission while you send the suppressor back to the factory for repair or replacement. Furman's suppressor circuitry can withstand multiple high-voltage spikes and keep on protecting your gear.
See and hear the signal, not the noise
The Elite-15's wide-bandwidth noise filtration reduces the AC line noise that can mask low-level audio and video details. The result is noticeably improved picture and sound quality. Six AC outlets on the back panel are divided into three isolated banks, which helps prevent noise created by one component from affecting the power going to your other plugged-in equipment.
READ LESS
Product highlights:
7 AC outlets with three isolated banks:

one bank of 2 unswitched outlets
one bank of 2 switched outlets
one bank of 2 outlets with additional ultrasonic filtering for digital or video components (switched)
one unswitched front-panel convenience outlet

Series Multi-Stage Protection surge suppression system can withstand multiple catastrophic voltage spikes
Extreme Voltage Shutdown circuitry monitors incoming AC and automatically cuts off power to connected equipment if overvoltage is detected
wide-bandwidth EMI/RFI noise filtering for clearer sound and picture
3 sets of coaxial RF connections for cable TV, satellite, and antenna
RJ-11 phone line input and output
12-volt trigger input and output with bypass button
maximum current rating: 15 amps
2 retractable front-panel LED lamps to illuminate an equipment rack or cabinet
rack-mountable

standard 1U rack height with feet removed
rack mount ears included

17"W x 2-1/8"H x 14-3/4"D
weight: 11 lbs.
warranty: 3 years
MFR # ELITE-15i
Furman Elite 15i (7-outlet Edition) reviews
Average review:
Thanks for submitting your review
Most reviews are processed and published within 5 business days. You will receive a confirmation email once your review has been published.
Customer photos
More details on the Furman Elite 15i (7-outlet Edition)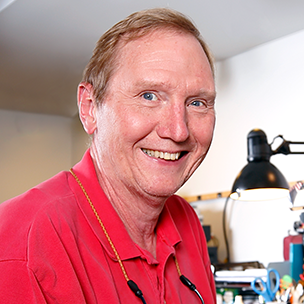 Researched by Crutchfield's

Mark G.
Product Research
Features
Linear Filtering AC Power Conditioner: The Furman Elite-15i is a linear filtering AC power conditioner that will not only protect your connected AV equipment, but also enhance your system's audio and video clarity. When employing the Elite-15i in your home audio/video system, you will notice clearer and more focused sound, as well as video that is more detailed with truer color and better contrast ratio.
Linear Filtration Technology (LiFT): Furman's Linear Filtration Technology (LiFT) employs a finely tuned lowpass filter to reduce the differential AC noise (including EMI and RFI) coming through your line. What is significant about Furman's filtering is that it reduces the AC noise in a linear fashion across a very wide bandwidth. With Furman's LiFT, differential AC noise is reduced linearly, across a very wide bandwidth extending into the video frequencies. This results in a lower noise floor for your audio system, improved picture on your video display, and protection from possible data corruption and losses caused by low-level differential AC noise fed into digital systems.
Extreme Voltage Shutdown (EVS): Furman's Extreme Voltage Shutdown (EVS) constantly monitors incoming voltage, and once any over-voltage condition over 137 volts AC is detected, a relay opens which immediately shuts down the unit and all connected equipment. An indicator light informs the user there is a problem. Once the condition has been corrected, the unit may be reset or auto-reset (depending on model) and will operate normally.
Series Multi-Stage Protection (SMP): SMP is maintenance-free surge suppression, offering AC protection without sacrificing itself in the event of a catastrophic surge. The SMP circuit senses voltages so high that operation is impossible and turns the power off before damage can occur; if the voltage exceeds 140 volts or falls below 85 volts, power is removed from all the outlets Furman's Series Multi-Stage Protection (SMP) is not simply designed to protect from a catastrophic surge, such as a lightning strike, it is engineered to provide maximum life to connected equipment. This means it not only protects from devastating spikes and surges, but also offers protection from the dozens to hundreds of small spikes and surges that your equipment is exposed to on a daily basis. These common voltage surges, although small, can have a serious adverse effect over the long-term. Even when protected by a standard surge protector, digital circuits can see long-term damage due to exposure to voltage on the ground line, causing intermittent behavior, equipment lock-ups, and data loss. By absorbing these everyday surges without deterioration of the circuit or contamination of the ground line, Furman's SMP maximizes the longevity of connected equipment and minimizes the risk of downtime or failure in mission-critical applications.
Note: Although the Furman SMP circuit assures virtually maintenance free protection from transient voltage spikes and surges, nature has a way of occasionally creating electrical forces that are beyond the capabilities of any Transient Voltage Surge Suppression device to absorb without some degree of damage. In the rare instance that this occurs, the blue LED located in the center of the front panel will dim, even though AC power is present at the unit's outputs. If this happens, some level of protection from voltage surges will remain, but the Furman's clamping voltage rating will be compromised. The unit must be returned to Furman Sound, or an authorized Furman Service center for repair.
AC Voltage Meter: The Furman Elite-15i contains a precision incoming AC voltage meter. The meter continuously monitors and displays the incoming AC line voltage (+/- 1VAC typically. This is a valuable asset when monitoring systems that are connected to today's potentially poor power grids.
7 AC Outlets: The Furman Elite-15i features one front-panel AC outlet and six rear-panel AC outlets, isolated into three separate banks - Audio, Video, and Audio/Video.
Audio Bank (3 Outlets): The Audio Bank consists of one front-panel and two rear-panel linearly filtered, unswitched 3-prong AC outlets.
Audio/Video Bank (2 Outlets): The rear-panel Audio/Video Bank has two linearly filtered, switched 3-prong AC outlets.
Video Bank (2 Outlets): The rear-panel Video Bank has two linearly filtered, switched 3-prong outlets. In addition to the linear filter, an ultrasonic filter specifically benefits video components (Blu-ray players, TVs, projectors, etc.).
12V Trigger: The four rear-panel switched outlets are engaged using the 12 volt trigger input, consisting of a 3.5mm mono minijack. Additional components can be triggered to turn on using the 12 volt output jack, also a 3.5mm mono minijack. If you'd rather not utilize the 12V trigger circuit, a bypass switch is located adjacent to the input and output jacks. By depressing this button, all outlets will operate when the front-panel power switch is engaged.
Telephone & Cable/Satellite Transient Voltage Surge Suppressors: The Elite-15i features transient voltage surge suppression for both standard telephone lines, as well as cable or satellite lines utilizing standard coaxial connectors. As these surge suppressors are in-line, they will require an additional cable to connect from their output to the control device requiring protection. All in-line surge suppressors feature our exclusive ground contamination free technology. This aids in eliminating audio buzzing, and the video hum-bars that can result from typical in-line suppressors. Further, Furman's cable and satellite suppressors are DVR friendly as well as HD digital television ready. Both DC carrier signals as well as high bandwidth signals can pass through our circuit. In fact the bandwidth is less than 0.1dB loss at 1GHz.
Telephone Jacks (1 In/1 Out): There is one telephone input jack (RJ-11) and one telephone output jack (RJ-11) on the rear-panel.
Cable/Satellite Connectors (3 In/3 Out): There are three F-type coaxial input connectors and three F-type coaxial output connectors.
Note: It is not possible to make an in-line cable or satellite protector "maintenance-free" as Furman accomplished with the 120 VAC line. This would necessitate limited signal bandwidth that would not allow the signal to pass. Under extreme conditions, it is possible that the surge suppression in one of these devices could sacrifice itself after a catastrophic event. If the telephone, cable or satellite signal will no longer pass through our protector, please contact your local service representative, installer or Furman for servicing. To test this, simply disconnect the incoming and out going cable from the Elite-15i. Connect the incoming connector to the component that formerly received the out going connector, thus by-passing the in-line protection. If the signal is present (but not when used with the Elite-15i) then the protection circuit is damaged (assuming it worked properly before a storm or catastrophic event).
Retractable Front-Panel Lights & Dimmer Control: The Elite-15i includes a front panel mounted dimmer control for the two retractable front-panel light tubes. The dimmer knob controls the brightness of both light fixtures. When the lights tubes are fully inserted flush to the front-panel, the light circuit is turned off via an internal micro-switch. Whether the light tubes are retracted or nearly flush with the front-panel, there will be no appreciable heat regardless of dimmer setting due to the efficiency of the full-light spectrum LED's.
Attached AC Power Cord: The Elite-15I features an attached 7' AC power cord terminated by a 3-prong connector. The power source to which the Elite-15i is connected should be adequate for use at 15 Amps.
Mounting Options: The Furman Elite-15i features four pre-installed rubber feet for placement on a table, cabinet, shelf, or floor. These rubber feet can be removed to rack mount the linear filtering AC power conditioner in a standard 1U rack space using the included hardware.
Connected Equipment Warranty: Furman Sound's Connected Equipment Warranty covers equipment that is damaged by a transient voltage while properly connected through the Furman Elite-15i to a properly wired AC power line with a protective ground in an indoor location. Furman's Connected Equipment Warranty is limited to the amount of the deductible on the Purchaser's personal property insurance policy, up to $500.00. The Connected Equipment Warranty is in effect for a period of three years.