Say hello to safer power — and goodbye to speaker pop
Furman's M-8S power line conditioner is a smart, low-cost AC power solution for any rack-mount system. It combines reliable surge and spike protection with effective noise filtering, plus a bonus: power sequencing.
Say hello to safer power — and goodbye to speaker pop

The M-8S has 6 AC outlets with power sequencing, for controlled power-up/power-down to eliminate speaker pop and prevent nuisance circuit breaker trips.
Furman's M-8S power line conditioner is a smart, low-cost AC power solution for any rack-mount system. It combines reliable surge and spike protection with effective noise filtering, plus a bonus: power sequencing.
Most sound guys know that the majority of equipment damage happens when gear is either powered up or powered down. Power sequencing allows A/V equipment to be powered up in stages, which gives components time to stabilize before the next group of components is energized. When powering down, the sequence order is reversed, providing a "soft landing" for your A/V gear.
Probably the most noticeable benefit of power sequencing is the elimination of speaker pop — that loud popping noise you hear when components are powered up simultaneously or out of sequence. Speaker pop is more than just annoying; it can stress or even damage amplifiers and speakers.
Power sequencing can also help prevent nuisance breaker trips. If you power up multiple amps simultaneously, the "in-rush currents" sum together and can exceed the capacity of the AC circuit, causing the circuit breaker to trip. The Furman M-8S prevents breaker trips by sequencing power activation, spreading the load over a space of several seconds.
Clean, dependable power = peace of mind
Bars, clubs and other event venues have some of the most inconsistent and glitch-prone power out there. With so many lights and appliances pulling current loads up and down, the fluctuating AC power coming from the wall can strain the circuits in your equipment. A single big power spike might even take out some of your more delicate electronics. So, don't put your trust in wall AC, or the false security of a $5 power strip. All nine of the M-8S's AC outlets feature Furman's legendary protection circuitry, which defends your gear from the spikes and surges that are as common as they are unexpected.
The M-8S also features Furman's RFI/EMI filtration, which can deliver quieter audio without the buzz and crackle that often comes along for the ride with unfiltered power sources.
READ LESS
Product highlights:
9 AC outlets — 8 rear, 1 front

6 rear-panel sequenced outlets (3 duplexes, each controlled by a separate relay)
2 rear-panel unswitched outlets (1 duplex)
single unswitched convenience outlet on the front panel

power-up/power-down sequencing helps eliminate speaker pop and nuisance breaker trips
"momentary" and "maintained" sequencing via rear panel terminal block or front panel switch (momentary only)
all settings and configurations available on rear panel
spike and surge suppression with "Protection OK" LED indicator
EMI/RFI noise filtering for clearer sound
maximum current rating: 15 amps
10-foot 14-gauge heavy-duty power cable
19"W x 1-3/4"H x 8"D (1U rack space)
weight: 7 lbs.
warranty: 3 years
MFR # M-8S
What's in the box:
Power sequencer with attached 10' power cord (IEC 3-prong plug)
Owner's Manual
Furman M-8S reviews
Average review:
Thanks for submitting your review
Most reviews are processed and published within 5 business days. You will receive a confirmation email once your review has been published.
Customer photos
More details on the Furman M-8S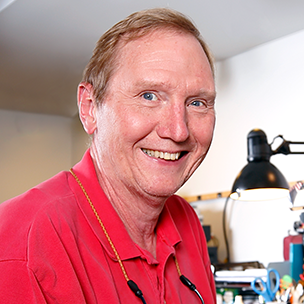 Researched by Crutchfield's

Mark G.
Features & specs
Type
Rack mount
Total AC Outlets
9
USB Connections
None
RF-EMI Filtering
Yes
Joule Rating
225
Width (inches)
19
Height (inches)
1-3/4
Depth (inches)
8
Weight (pounds)
7
Parts Warranty
3 Years
Labor Warranty
3 Years
Product Research
Features
Overview: The Furman Merit Series M-8S is rack-mountable power conditioner and sequencer, designed for use by audio/video professionals, contractors, broadcasters, musicians, and home owners. It has 8 high-quality AC outlets on the rear panel, plus a front panel convenience outlet. The unit is equipped with rack ears, and takes up 1U of rack space. The M-8S has a flexible, 10' power cord with three 14-gauge conductors and a NEMA 5-15P plug.
Applications: The M-8S is recommended for professional audio and video applications, and can be installed in permanent or portable rack systems. It can also be used in rack-mounted home A/V systems.
Sequenced AC Outlets: The M-8S has a total eight 3-pronged outlets on the rear panel, including three pairs of sequenced outlets, and a pair of unswitched outlets. Using the front panel rocker switch, you can turn on the connected equipment in a sequential order. By sequencing outlets, you allow your A/V equipment to be powered up in stages, giving the equipment time to stabilize before the next stage of equipment is powered on. Reverse sequencing also occurs when powering down to protect your expensive equipment. The outlets are all oriented sideways, and spaced to accommodate bulky AC adapters ("wall warts").
Convenience Outlet: On the front panel, a single 3-pronged convenience outlet is provided for powering devices that are not considered to be "permanently" installed. This allows you to charge your mobile phone or tablet without having to plug it into a rear outlet. The front panel outlet is unswitched, and not affected by the sequencing switch.
LED Indicators: Individual LEDs are provided for Delay 1, Delay 2, and Delay 3 sequenced outlets, indicating which pairs of outlets are energized. In addition, a Protection OK LED and a master Power LED show you the overall status of the M-8S.
Delay Interval Adjustment: You can adjust the length of the interval between the turn-on (and turn-off) of the consecutive delay outlets. The Delay Interval potentiometer is factory set at about 5 seconds. By rotating the potentiometer counter-clockwise (with a small standard screwdriver) you can reduce the interval to a minimum of 1/2 second. Turning the potentiometer fully clockwise lengthens the interval to a maximum of approximately 10 seconds.
Remote Interface: On the rear panel, a Phoenix-type 4-pin connector with screw terminals is provided for connecting an optional Furman RS-1 (maintained) or RS-2 (momentary) wall switch for controlling the M-S8 remotely. The setting of the three DIP switches near the remote interface determines how the M-S8 will react to the signal presented on the Remote input.
Daisy-chaining: Multiple M-S8 Power Sequencers can be linked together, via the remote interface, to control additional system needs or requirements. Units can be connected in Series, if you need more than three delay stages, or Parallel, to activate loads in excess of 15 Amps.
Circuit Breaker: The M-S8 has a resettable 15 Amp thermal circuit breaker on the front panel. If the breaker encounters an excessive load, it will "trip" to protect the connected components. After resetting the circuit breaker, you should reduce the load before turning the unit on.
Specifications:
Maximum Output Current: 15 Amps
Operating Voltage: 120 VAC
Maximum Continuous Operating Voltage: 130 Volts RMS
Standard Level AC Surge Protection: Merit Class (sacrificial)

Spike Protection Mode: Line to neutral, zero ground leakage
Maximum Clamping Voltage: 500 Volts peak
Peak Impulse Current: 12,000 Amps
Energy Rating: (2x 820μS) 225 Joules

AC Filtering: Standard level Pi LCR Filter

Noise Attenuation: >26dB, 100 kHz to 1MHz

Dimensions: 19" W x 8" D x 1.734" H
Weight: 7 pounds
Power Consumption: 5 watts