About the Contour Plus 1500 HD Action Camera
Easy adjustments anywhere
At the top of the ski run in a 45 MPH wind is no place to be fiddling with tiny controls, or squinting at a postage stamp-sized monitor. The camera is mounted securely on the side of your helmet for the perfect point-of-view visual experience. And if you have one chance to get the shot, you want to maximize to possibility for the images you gather to be epic.
Easy adjustments anywhere
At the top of the ski run in a 45 MPH wind is no place to be fiddling with tiny controls, or squinting at a postage stamp-sized monitor. The camera is mounted securely on the side of your helmet for the perfect point-of-view visual experience. And if you have one chance to get the shot, you want to maximize to possibility for the images you gather to be epic.
Dude, are you texting now?
That's when you take out your phone and use it as a monitor. This Contour Plus camera works with an included Connect View card for easy Bluetooth® networking. An available free iOS and Android™ device app will take care of the rest. This means you can tweak settings on your Contour Plus and use your device as a viewfinder to check the shot, all from the palm of your hand. Of course, we urge you to set up your shot before you start your adventure. We want you to be able to enjoy the fruits of your hard work.
Beauty and brawn
This rugged anodized-aluminum camera features a large, rotating f/2.8 lens with a 170° viewing angle — just the ticket for detailed, color-faithful images that showcase the entire scope of your surroundings. It shoots three flavors of HD (including an intriguing "tall" aspect ratio, 1280 x 960), and has a 5-megapixel stills mode that shoots continuous images at variable rates.
Location aware, easy to locate
The built-in GPS on the Contour Plus will record your speed, location and elevation up to four times a second, so you can link your stories to specific locations in an interactive way. Plus, you'll be able to duplicate complicated trips you've enjoyed — or pass them on.
To help this camera go through everything you'll put it through, Contour offers three included mounts, and a wide array of available accessories, including robust waterproof enclosures. You'll appreciate the convenience of the microSD flash memory port — Contour gives you a 2GB card to get you started.
READ LESS
Features:
captures HD video in 1080p/720p/"HD tall" resolution (1280 pixels vertical x 960 pixels horizontal)
integrated Bluetooth® feeds video signal to an Android™ or iOS device with available free app for live preview monitor

requires Connect View card (included)
also allows wireless camera settings control in real-time

HDMI output enables live streaming to a compatible monitor
built-in GPS tracks/records location up to four times per second, for synchronized location info with video playback
snaps 5-megapixel still images
can snap pictures every 3/5/10/30/60 seconds to limits of memory card/battery
records to MicroSDHC cards up to 32GB (not included)
170° f/2.8 wide-angle lens rotates up to 270° for properly aligned video no matter where you mount the camera
custom six-element glass lens
built-in mono microphone
external mono microphone input
includes camera, 2 rotating flat surface mounts, 1 profile mount, lithium battery, 2GB microSD memory card, USB/HDMI/Mic cables, and Connect View card
Technical specs:
included rechargeable lithium battery provides up to 2-1/2 hours of operation fully charged
USB port for easy connection to a PC (cable included)
microHDMI port for easy playback on an HDTV cable (not included)
1-5/16"W x 2-5/16"H x 3-7/8"D
weight: 5.3 oz. with battery and memory
warranty: 6 months
MFR # 1500
What's in the box:
Contour Plus 1500 HD Action Camera owner's manual
Contour+ HD camcorder
2 GB microSD card (inserted)
Connect View card (inserted)
39" USB cable (with Type A USB on one end and Mini-B USB 2.0 on the other end)
39" HDMI cable
16" Microphone cable (female 3.5mm jack on one end and male 2.5mm plug on the other end)
2 Self-adhesive rotating surface mounts
Self-adhesive right profile mount
Camera leash
Rubber lens cover
User Manual
Contour window decal
Contour Plus 1500 HD Action Camera reviews
Average review:
Thanks for submitting your review
Most reviews are processed and published within 5 business days. You will receive a confirmation email once your review has been published.
Customer photos
More details on the Contour Plus 1500 HD Action Camera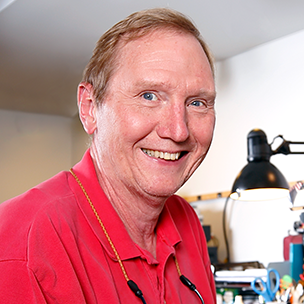 Researched by Crutchfield's

Mark G.
Product Research
Features
Overview: The Contour+ is a compact, High Definition video camera designed for shooting in extreme conditions. It has a built-in GPS receiver for recording location data from overhead positioning satellites. The camera comes with two Rotating Surface Mounts and a Profile Mount for hands free recording. The Contour+ has a rugged, water-resistant aluminum body.
GPS Receiver: The built-in GPS receiver gives the camera the ability to automatically record location, speed, and elevation data at up to four times per second. This tracking data is synchronized with your video footage to show your adventure on the Google Maps website, along with a map of your location, speed, and elevation data.
HDMI Output: The Contour+ has a mini-HDMI output that allows you to playback videos recorded on the microSD card onto a connected TV in full screen mode. The Power Switch allows you to toggle through the list of thumbnails of available videos. The Record Switch can be used to select, play, pause, and resume play the videos during playback. You can also stream live video through the HDMI port onto a connected TV.
External Microphone Jack: The camera has a 2.5mm sub-mini jack on the bottom for connecting an external microphone for higher quality audio. A 16" microphone adapter cable is included with the camera with a female 3.5mm mini-jack on one end and a 2.5mm sub-mini plug on the other. The external microphone must have a 3.5mm plug.
Bluetooth Connection: The Contour+ has a built-in Bluetooth chip (Bluetooth v2.1 + EDR) that works with the new iOS or Android Contour mobile apps to enable your phone to become a wireless viewfinder. In real-time, you can check what your camera sees and adjust the angle for the best shots. You can also change your camera settings wirelessly, including selecting your video mode, adjusting your microphone sensitivity, changing your lighting conditions, and configuring the GPS. The Bluetooth connection is not for viewing your recorded videos on your phone.
Note: The Connect View card required for connecting to an Apple iOS device is included with the camera.
Rotating Lens: The camera is equipped with a 170° super wide-angle F2.8 lens. The lens can be rotated 90° in one direction and 180° in the other to accommodate a wide variety of shooting angles. A rubber lens cover is included to protect the lens when not in use.
Water-Resistant: The Contour+ has a water-resistant design which protects the camera from precipitation, moisture, and water spray. Unlike the ContourROAM, the Contour+ is not waterproof. A waterproof case (item # 8063325) is available for scuba diving or wakeboarding, providing protection down to 60 meters below the surface.
Simple Controls: The Contour+ has a large, sliding switch on the top of the camera. Pushed forward, the camera begins recording; pushed back, the camera stops recording. The Power Button on the back turns on the camera and activates two front-mounted lasers (to indicate the orientation of the lens and aid with leveling the camera). It also turns on the battery and memory status LEDs (Green: 50% or more capacity, Yellow: 20%-50% capacity, Red: 20% or less capacity).
Selectable Shooting Modes: The Contour+ can record HD video (H.264) in three different resolutions: Full HD (1920 x 1080p, 16:9 aspect ratio, 30 frames per second), Tall HD (1280 x 960p, 4:3, 30 fps), and Action HD (1280 x 720p, 16:9, 30 or 60 fps). The camera also records AAC audio from the built-in, multi-directional microphone. The camera is also capable of shooting 5-megapixel still images at intervals of 3, 5, 10, 30, and 60 seconds.
Note: You can switch between 1280 x 720p (60 fps) and 1920 x 1080 (30 fps) by selecting "1" or "2" on the Format Switch behind the rear door on the camera. To switch to 1280 x 960 (30 fps) or 1280 x 720 (30 fps), or to Still Image mode, you must connect the camera to a computer via USB, and using the downloadable Contour Storyteller software.
Adjustable Camera Settings: Using the Contour Storyteller software, you can adjust the following camera settings:
Resolution and Frame Rate
Exposure Level
Sharpness
Contrast
Audio Level
White Balance: factory presets include Automatic, 2800K Incandescent, 4000K Fluorescent, 5000K Daylight (D50), 6500K Overcast (D65), 7500K Cloudy, 9000K Shade and 10000K Xenon HID
GPS Sample Rate
GPS Power
Auto Shut Off
Recording Media: The Contour+ can record HD video and still images onto microSD cards up to 32 GB. A 2 GB microSD card is included. The camera has no built-in memory. To view your videos and still images, you can connect the camera to your computer and upload them, or remove the microSD card and use a memory card reader. When recording in Full HD (1920 x 1080), a Class 4, 6, or 10 microSD card is recommended.
Note: A 32 GB microSD card is capable of capturing up to 8 hours of footage when shooting in full HD mode.
Battery Information: The Contour+ uses a rechargeable Lithium-ion battery (3.7 volts, 1350 mAh). The battery is charged via a USB connection from a computer (Mac or PC) or other device compliant with USB 2.0 / 1.1 standards. It can also be charged with an optional Contour wall or car battery charger. The battery is charged to about 80% in one hour, and to a full charge in approximately 4 hours. Battery life is approximately 2 to 2.5 hours on a fully-charged battery. An optional spare battery is available.
Mounting Options: The camera comes with 2 rotating surface mounts and a profile mount. These mounts have a strong adhesive backing for adhering them to a flat, dry surface. The mounts and camera have a rail-and-groove interface that securely holds the camera onto the mount. A leash, tethering the camera to the mount, is included to help prevent loss in case the camera comes off its mount. Optional mounts are available, including a flex strap mount, bar mount, suction cup mount, and universal mount adapter. Additional rotating flat surface mounts and profile mounts (from the left or right side) are available.
Contour Storyteller Software: The downloadable Contour Storyteller software lets you watch, edit, and assemble your videos and photos. Once your stories are completed, you can upload them to the Contour Community site, to Facebook or Twitter, embed in your own website, or attach to an email. The software also allows you to set up your camera for your next shoot. You can set the video recording resolution, photo mode interval, audio sensitivity, and lighting. Minimum System Requirements for Storyteller are:
Windows: Windows XP SP2/Windows Vista/Windows 7, Quicktime 7 or greater
Mac: OS X 10.5 or greater, Quicktime 7 or greater
Note: The camera will also connect to your computer via USB as a generic mass storage device, allowing you to access the video and still image files without the Storyteller software.