About the ClarityOne™ EB 110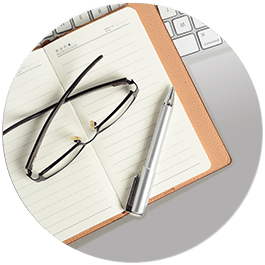 A few months back, some ClarityOne earbuds appeared on a few desks here in the Crutchfield Creative department for a tryout. Those of us who received a pair spent a few days putting them through their paces. The consensus? Houston, we have a winner.
A few months back, some ClarityOne earbuds appeared on a few desks here in the Crutchfield Creative department for a tryout. Those of us who received a pair spent a few days putting them through their paces. The consensus? Houston, we have a winner.
Let's be clear
The handsome ClarityOne earbuds live up to their name, with a crisp high register, natural, unforced mid-tones, and great extension at lower frequencies. And we were all struck by how well they played with a wide range of musical styles. Rock and rap thumped with a satisfying yet controlled power, and the higher frequency details of acoustic instruments — cymbal decays, aggressive violin bowing, a flatpicked 12-string guitar — shone through without feeling aggressive.
Lower your resistance
Just why do the ClarityOne earbuds deserve to be singled out? Well, it might be the fact that these headphones run at a low resistance: only 8 ohms. They can be more efficiently driven by lower power sources, like your phone or portable media player. Lower resistance means extended battery life as well.
Here's another noteworthy design feature: They have a built-in "PureSound Processor" which ClarityOne describes as canceling out inherent distortions and heat build-up that are present in most other earbud designs. The company's ultimate goal? "Pure sound in — pure sound out." If our enjoyable experiences are any indication, they're on to something.
The EB110s come with a handy in-line microphone for taking calls on your iPhone®. Three sizes of silicone ear tips help you get a secure fit, providing a strong acoustic seal while staying put during vigorous workouts. The cord doesn't tangle easily. And the included, rugged reinforced-mesh carrying case has a carabiner for easy attachment to your backpack or laptop case.
From our review

"There are three primary reasons I enjoy these headphones:

First, the EB 110s stay put and they're comfortable.

Second, they provide a good seal.

Third, these headphones are really listenable over the long haul."

— Woody, Crutchfield Home A/V Writer
READ LESS
Product highlights:
sound-isolating earbud design
built-in PureSound Processor coupling unit in each earbud produces clean, undistorted sound
frequency response: 15-20,000 Hz
sensitivity: 110 dB
impedance: 8 ohms
7.5mm transducer with neodymium magnet
high-quality aluminum enclosures
pure silicone tips in 3 sizes assure strong seal and sound isolation while keeping earbuds securely in place
54" tangle-free cord with stereo mini plug
compatible with iPhone® and other devices that use an in-line microphone
includes reinforced mesh carry case with carabiner clip
warranty: 1 year
MFR # EB 110
What's in the box:
ClarityOne EB 110 owner's manual
In-ear headphones (with attached cable terminated by a 3.5mm connector)
3 Pair of silicone eartips (S/M/L)
Travel case with carabiner clip
Instruction Sheet
Limited Warranty Sheet
ClarityOne™ EB 110 reviews
Average review:
Thanks for submitting your review
Most reviews are processed and published within 5 business days. You will receive a confirmation email once your review has been published.
Customer photos
This review was collected as part of a promotion
More details on the ClarityOne™ EB 110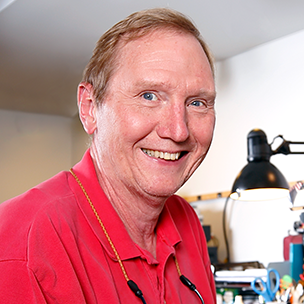 Researched by Crutchfield's

Mark G.
Features & specs
General
Fit Style
In-ear/Earbud
Earcup Type
Closed
Earcup Width x Height
0.395" x 0.395"
Noise-canceling
No
Bluetooth
No
Bluetooth Version
---
Single-earbud Operation
---
Mic For Taking Calls
Yes
Voice Assistant Access
Amazon Alexa
No
Google Assistant
No
Siri
No
Connectors
3.5mm
No
1/4"
No
Lightning
No
4.4mm balanced
No
XLR4 balanced
No
2.5mm
No
Other
None
Specs
Frequency Response
15-20k Hz
Sensitivity
110 dB
Impedance
8 Ohms
Weight
Not Given
Cord Length
54"
Parts Warranty
1 Year
Labor Warranty
1 Year
Product Research
Features
Overview: The ClarityOne in-ear headphones with PureSound Processor patented technology deliver bright mids, crisp highs, and clean deep bass for an amazing sound experience. The ClarityOne in-ear headphones include 3 sizes of custom silicone tips formulated to provide the perfect fit for the best possible sound experience. The in-ear headphones also feature an in-line remote/mic for your Apple iPhone or other smartphone. In addition, the ClarityOne features a tangle-free cable and comes with a convenient travel case.
Aluminum Enclosures: The ClarityOne in-ear headphones use high quality aluminum enclosures for long lasting durability and sound resonance.
Custom Silicone Eartips: The 3 sizes of custom silicone eartips are formulated to provide maximum noise isolation while keeping the earbuds secure and comfy in your ears.
Built-in PureSound Processor: The PureSound Processor is a one-of-a-kind technology developed over 12 years, tested by science and audio experts, and has six patents (with more pending). The PureSound Processor circuit provides an economical solution for achieving perfect phase unity between amplifiers and multiple driver systems. The PureSound Processor is not a crossover, it is a coupling unit. Unlike traditional crossovers, PureSound Processor's patented technology cancels out the counter EMF (electro motive force) and at the same time provides a two way magnetic brake on the voice coil which "couple" it to the amplifier, therefore allowing it to operate freely with no added distortions allowing for pure sound to enter the system (at crossover) and pure sound to exit (to the speaker). The innovation in this tiny piece of technology produces pure, clean, undistorted sound from your smartphone, MP3 player, iPod, or tablet so you hear every detail in your music the way the artist intended.
8-ohm Impedance: The higher the number of ohms, the higher the energy resistance of the sound processor or voice coil and the higher the energy needed to push the sound through the higher resistance. The ClarityOne earphones run at only 8ohms, which is at least half of any other earphone. Most other headphones run at 16 or 32 ohms; that means your battery and audio player have to work harder to pump out your favorite tunes. Much more harmonics are lost across a higher resistance or ohms than a lower resistance. Meaning higher resistance less harmonics. The ClarityOne's 8-ohm impedance provides better harmonics and overall sound quality. As a bonus, the 8-ohm impedance also extends your phone's or player's battery life.
In-Line Remote/Mic: The ClarityOne earbuds comes equipped with an in-line remote and mic (located on the headphone cable). This means that you can pause and play your music from the headphone's in-line remote. You can also answer and end phone calls from your iPhone or smartphone, using the in-line remote. The integrated slim-line, light-weight, precision microphone lets you carry on your side of the conversation, while the caller is heard through the earbuds. The built-in mic also supports voice control for Apple iPod touch (2nd/3rd/4th gen), iPhone (3GS/4/4S), and iPad (1/2) devices.
Apple Compatibility Chart: The ClarityOne earbuds are compatible with the following Apple iPod, iPhone, and iPad models (as of 2/2/2012).
iPod Model
Generation
Tested Version
Audio Output
In-Line Remote
In-Line Mic
3.5mm Connector
Audio Playback
Play/Pause
Answer/End Call
Voice Control
Hands-Free Communication
Shuffle
1st
n/a
Y
Y
N
N
N
N
2nd
n/a
Y
Y
N
N
N
N
3rd
n/a
Y
Y
Y
N
N
N
4th
n/a
Y
Y
Y
N
N
N
dock connector
3rd
2.0.2
Y
Y
N
N
N
N
clickwheel
color
4th
3.1.1
Y
Y
N
N
N
N
mini
1st
1.4.1
Y
Y
N
N
N
N
2nd
1.4.1
Y
Y
N
N
N
N
video
5th
1.3
Y
Y
N
N
N
N
classic
80GB
1.1.2
Y
Y
N
N
N
N
120GB
2.0.1
Y
Y
Y
N
N
N
160GB
2.0.4
Y
Y
Y
N
N
N
nano
1st
1.3.1
Y
Y
N
N
N
N
2nd
1.1.3
Y
Y
N
N
N
N
3rd
1.1.3
Y
Y
N
N
N
N
4th
1.0.4
Y
Y
Y
N
N
N
5th
1.0.2
Y
Y
Y
N
N
N
6th
1.1 PC
Y
Y
Y
N
N
N
touch
1st
2.2.1
Y
Y
N
N
N
N
2nd
4.2.1
Y
Y
Y
N
Y
N
3rd
5.0.1
Y
Y
Y
N
Y
N
4th
5.0.1
Y
Y
Y
N
Y
N
iPhone
2G
3.1.3
Y
Y
N
N
N
N
3G
4.2.1
Y
Y
N
N
N
N
3GS
4.3.5
Y
Y
Y
Y
Y
Y
4
5.0.1
Y
Y
Y
Y
Y
Y
4S
5.0.1
Y
Y
Y
Y
Y
Y
iPad
1
5.0.1
Y
Y
Y
N
Y
N
2
5.0.1
Y
Y
Y
N
Y
N
Note: Apple iPod/iPhone software updates may change functionality results. If you download a newer software version, you may need to reset your iPod/iPhone to regain functionality. If this doesn't work, you may need to revert to the older software version or wait until a newer software update is available.
Tangle-Free Wire: The ClarityOne in-ear headphones feature a 54" anti-tangle wire that is specially designed with a coating to prevent friction. Friction is the leading cause of tangle, which inevitably leads to earbud breakage.
3.5mm Connector: The ClarityOne headphone cable is terminated by a male 3.5mm connector. No other connectors or adapters are included.
Travel Case: The ClarityOne in-ear headphones come with a convenient travel case with carabiner clip.