About the Milennia MIL-BTREC
Meet Jon Paul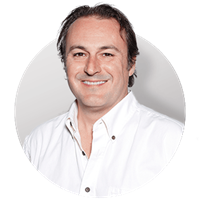 From car racing to car stereos, I've written a lot of words about cars. Different words, even.
I spent years writing about cars and motorsports for some magazines you might've heard of (emphasis on "might've") despite having only the most basic understanding of what a carburetor does. It was that experience writing about cars that drew Crutchfield's attention. I began as a freelance contributor, using their vehicle research to write articles explaining how to install audio gear in specific vehicles.
Things went so well that they brought me in as a fulltime writer and eventually made me an editor. Now I continue to write those vehicle profiles, other web features, product descriptions, and Crutchfield catalog articles. Let's just say I know some pretty cool stuff that'll help you install your car or marine audio system. Hopefully you'll have some fun along the way.
Before I joined the Crutchfield team, I honestly thought that good audio was anything loud enough to annoy pets and/or the neighbors. I was completely and amazingly wrong. The house sounds awesome these days and the latest car is next. And yes, we'll probably write an article about that, so stay tuned!
More about Jon
Started at Crutchfield in 2012
Completed our thorough in-house Advisor training, and continued learning about the ins and outs of our various products
Attends dozens of vendor training events each year
Authored dozens of Crutchfield articles and hundreds of product presentations about car, marine, and ATV audio
Automotive/Marine editor and primary creator and caretaker of the Crutchfield Research Garage
Recovering journalist – Jon spent a decade or so as a magazine writer and editor, and also as a freelance writer
Former dockmaster
Problem: You love listening to music, but you hate dragging that bulky album full of old, scratched-up CD's from vehicle to vehicle -- and you don't want to replace multiple receivers.
Problem: You love listening to music, but you hate dragging that bulky album full of old, scratched-up CD's from vehicle to vehicle -- and you don't want to replace multiple receivers.
Solution: The MIL-BTREC Bluetooth adapter from Milennia.
This compact accessory gives you the ability to enjoy Bluetooth® audio streaming. Plug it into the rear RCA auxiliary inputs of any compatible radio (check to make your receiver has them) and supply both power and ground to the MIL-BTREC. Once it's hooked up properly, pair it up with your iPhone®, Android smartphone or other Bluetooth®-enabled music player, and get set to stream music. It's an instant upgrade, without the trouble and expense of buying a new receiver!
The MIL-BTREC Bluetooth adapter is a great solution for your boat, your "weekend" car or truck, or a variety of other 12-volt applications. With the right adapters, you can even connect it to a home stereo with an RCA or mini-jack AUX input.
Note: If you want to connect this to the front mini-jack input on your car stereo, you'll need this stereo mini-to-RCA cable, and two female-to-female RCA barrel adapters.
READ LESS
General features:
connects to any car or marine stereo with an RCA auxiliary input
allows you to stream audio from your smartphone to your radio
requires both power and ground
warranty: 1 year
MFR # MIL-BTREC
Featured review
Bluetooth connects easily and installation in a 2006 Honda Element took about 30 minutes including gathering and cleaning up tools. Instructions said to run the hot to the ignition lead but I ran it to the radio (7.5) fuse. Removal of the glove box door was key.
Flyinal from Posgah Forest, NC
Customer Q&A
Q
Is this compatible with 2004 BMW 525i?
A
As long as you have rca jacks on your current radio. I used a 3m head phone jack adapter and put it in the aux jack and wired it in to radio power line
12 reasons to shop with us
#8
Hands-on product research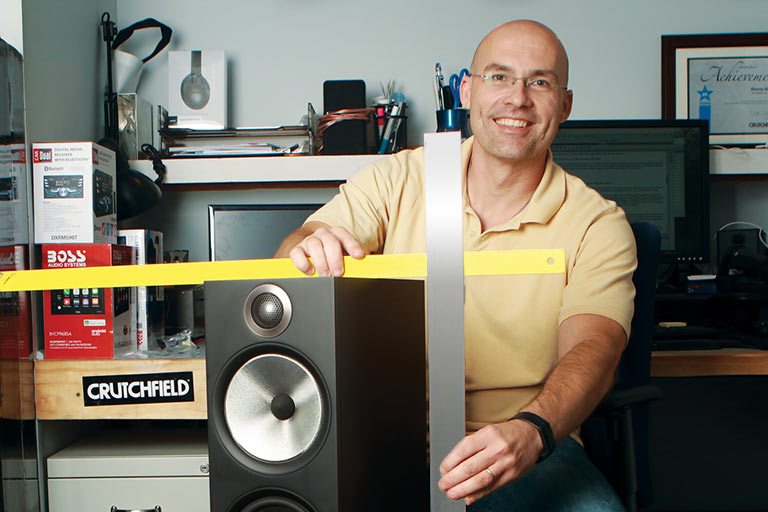 The most accurate info around.
Milennia MIL-BTREC reviews
Average review:
83 reviews
Thanks for submitting your review
Most reviews are processed and published within 5 business days. You will receive a confirmation email once your review has been published.
Success
Thank you for submitting your review!
It may take up to a week for your review to appear.
Customer photos
More details on the Milennia MIL-BTREC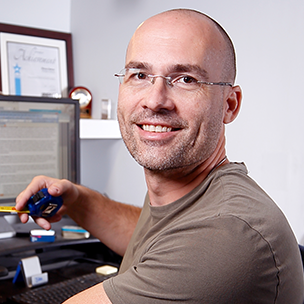 Researched by Crutchfield's

Stacey B.
Product Research
Features
RCA-to-Bluetooth Adapter: The RCA-to-Bluetooth adapter allows your stereo receiver (equipped with a rear stereo RCA auxiliary input) to receive a Bluetooth audio signal. Now you can wirelessly stream music from your Bluetooth-enabled smartphone or audio player to your stereo receiver through its Aux input (the receiver's source must be set to Aux). You will still continue to control your music from your smartphone or other Bluetooth-enabled device. The adapter does not stream song/artist information to your head unit, nor does it offer hands-free phone communication.
Note: Once installed, you will need to pair the RCA-to-Bluetooth adapter with your Bluetooth-enabled audio device (from the device).
Connections: The RCA-to-Bluetooth adapter is equipped with two male RCA connectors which plug into the stereo RCA auxiliary input of your stereo receiver. The adapter also requires accessory power and ground.
Note: If your receiver has a 3.5mm AUX input, use AudioQuest's FLX-Mini-RCA adapter (703RCA2FM, sold separately).