Good from far, far from good
Jeff from Redlands on 4/19/2020
After years of playing vinyl on vintage player I finally pulled the trigger and bought myself my 1st new turntable. A Music Hall! What could go wrong? Well when I unboxed it I felt slightly underwhelmed. It just felt light and cheap. I have cutting boards heavier than this turntable. I thought to myself "I've got a 60 day trial period, let's see if it can win me over sonically". Got it all hooked up to my refurbished Marantz 2226b.... there's a hum. Maybe it the cheap a## RCA cable that it came with. So I plugged in my trusty Krystal Kables by Knu Konceptz. Still humming. I upgraded the ground wire next. Still humming. My 60 day trial turned into a 60 min trial. I disconnected everything, reconnected my HH Scott PS-17... no hum. Needless to say I boxed it up for it's return. Crutchfield was quick to issue my RA # & refund. Thx Crutchfield. Side note: Sure hope the walnut open box buy listed isn't my returned unit.
Pros: Looks great. Nice walnut veneer.
Cons: Feels light and cheap. Poor QC. Cheap RCA cable.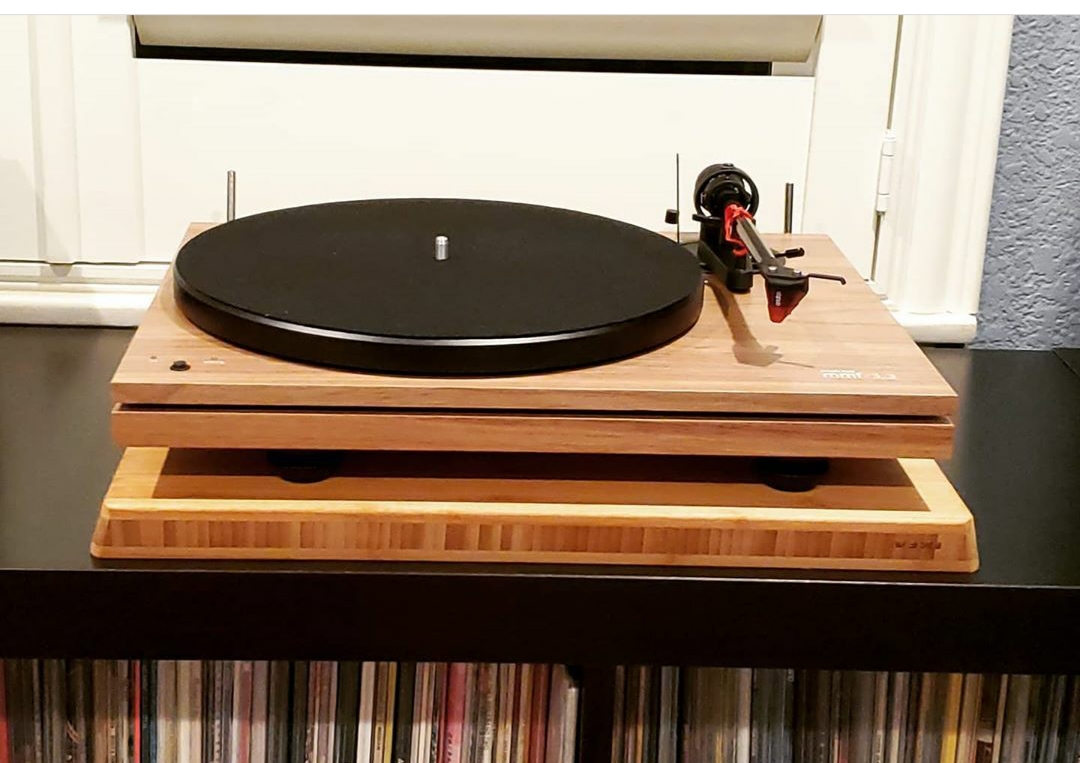 10 of 15 found this helpful