Works well with A&K devices.
Crutchfield customer from Reston, VA on 11/5/2020
Works extremely well with my A&K SR51. That said, I had one disk "hang up" and not eject. Looked for guidance in the manual (no help) so simply turned the unit upside down and hit the eject button again - solved the problem.
Pros: Interface with A&K SR15
Cons: Has an issue ejecting one disc - but solved by turning the unit upside down and hitting eject button. The user's manual was not at all helpful
2 of 2 found this helpful
Astell&Kern AK CD-Ripper MKII
Crutchfield customer from Washington, DC on 3/9/2020
It's a highly-specialized product--it's only for ripping CDs--but works easily and flawlessly with my Astell&Kern Kann. I've been able to copy CDs onto the Kann that were too flawed to even play on my Creek CD player (I'm not referring to the Julia Fischer Bach in the photo; that is a perfect demonstration-quality CD).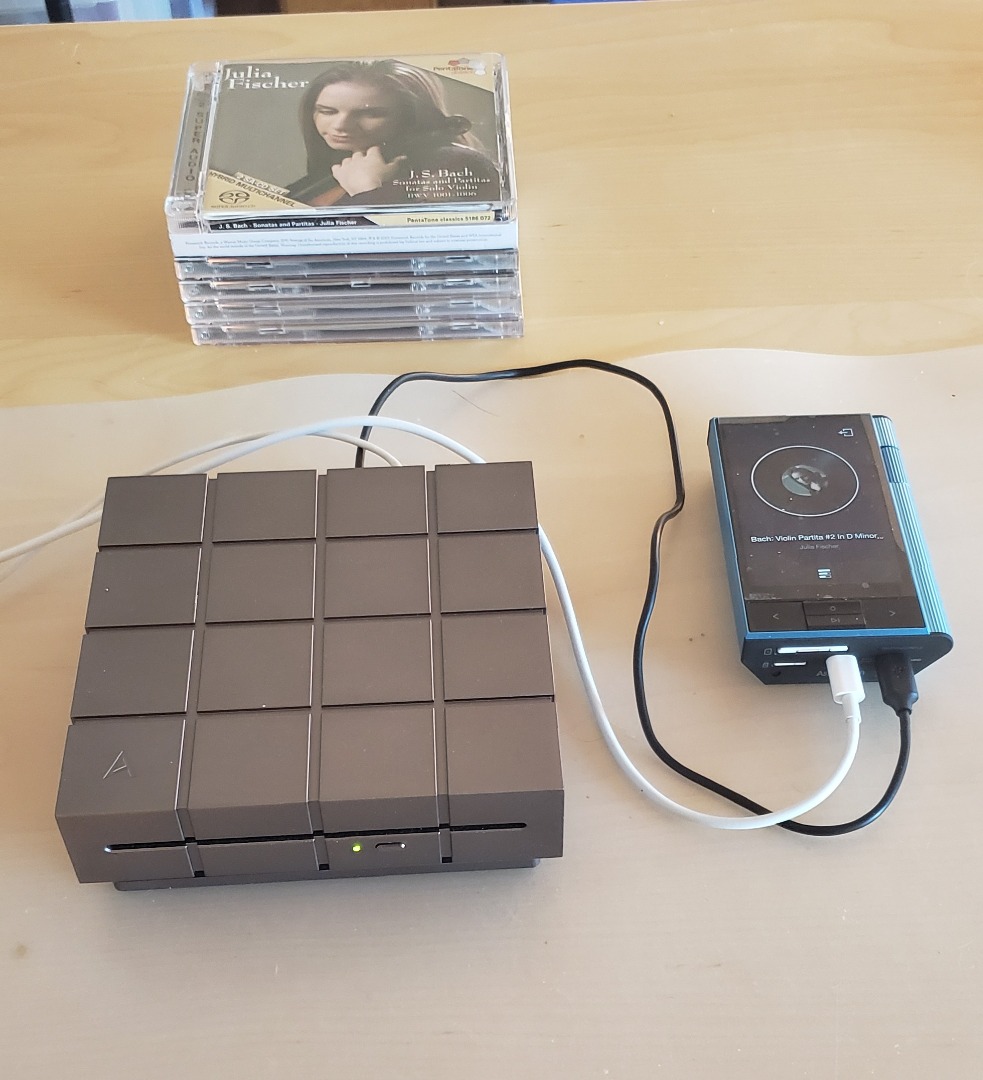 5 of 5 found this helpful