About the Astell&Kern KANN Cube
More than a portable player
The KANN Cube is the most powerful portable music player from Astell&Kern to date. It delivers exceptional sound quality from hard-to-drive high-performance headphones. And it can play from a variety of digital music sources.
More than a portable player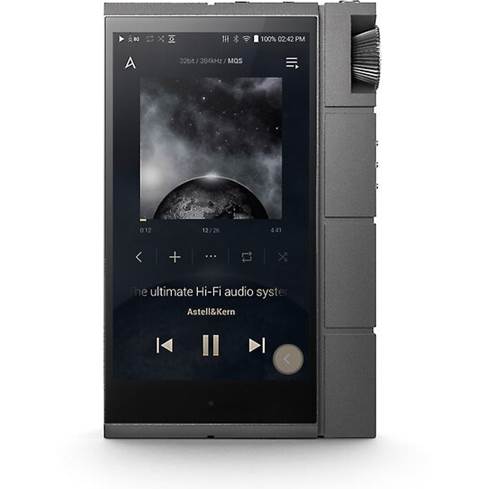 The KANN Cube is the most powerful portable music player from Astell&Kern to date. It delivers exceptional sound quality from hard-to-drive high-performance headphones. And it can play from a variety of digital music sources.
Play your downloaded high-res FLAC, WAV, and DSD files in their native resolution. You can even stream your favorite music service via Wi-Fi. Built-in Bluetooth lets you listen through wireless headphones. A 5-pin mini XLR jack lets you connect the player to your high-performance audio system without compromising sound quality.
Maximize your headphone listening
The KANN Cube has a standard 3.5mm stereo headphone jack and a 2.5mm balanced 4-pole output for compatible high-performance headphones.
The balanced output delivers up to 12Vrms — the highest output ever for an Astell&Kern portable player. So you don't need a separate headphone amp, even with the most demanding high-performance 'phones.
You can also select high, medium or low output modes to best match the type of headphones you're driving.
Top-flight audio performance
The KANN Cube has two professional-grade eight-channel digital-to-analog converters (DACs). That's eight DAC channels of processing for each stereo audio channel. You'll experience an exceptionally open soundstage with effortless detail.
The KANN Cube can do native playback of Direct Stream Digital (DSD) files — even Quad DSD. You also get bit-perfect playback for PCM-based files up to 32-bit/384kHz.
The player is compatible with MQA, a high-resolution audio format used in TIDAL's "Masters" streaming music service tier and by other music download sites on the web. And it delivers surprisingly detailed sound even from CD-quality and compressed music files.
Astell&Kern Open APP
Astell&Kern's free Open APP service lets you install popular music apps on your player. So you can enjoy high-res streaming with your TIDAL or Qobuz subscriptions. You can also install Deezer, Spotify, Amazon music, Pandora and more. Listen to internet radio stations and podcasts through TuneIn Radio, and even enjoy SiriusXM programs..
Built-in and expandable memory
The KANN Cube features a 128GB internal memory. The microSD card slot can handle cards up to 512GB, for total storage of up to 640GB. The player connects to your computer via an included USB-C cable for speedy file transfers.
More premium features
The player has a generous 5" touchscreen, giving you a clear, high-def view of music selections and menus. A gnarled volume control knob lets you make minute changes. The player has a milled aluminum casing, designed for durability and visual appeal.
READ LESS
Product highlights:
digital music player — plays MP3, FLAC, WAV, ALAC, Ogg Vorbis, AAC, AIFF, WMA, DFF, DSF,and MQA

native DSD playback for DSD64 (2.8MHz), DSD128 (5.6Mz), and DSD256 (11.2MHz) files

Dual ESS SABRE ES9038PRO 8-channel digital-to-analog converters for bit-perfect playback of high-resolution audio files (up to 32-bit/384Khz for PCM and 11.2MHz for DSD)
128GB internal flash memory
microSD card slot for cards up to 512GB
built-in Wi-Fi for streaming and downloading music from a networked computer via DLNA
Bluetooth 4.2 with aptX™ HD (A2DP supported, not recommended for files with sampling rates greater than 48kHz)
5" color HD touchscreen display
analog volume knob provides fine level adjustments
5-pin mini XLR output for connection to a high-performance audio system
3.5mm unbalanced headphone/optical output for connection to headphones, receiver/amp, or an external DAC
2.5mm balanced 4-pole output for compatible headphones
high-speed USB-C interface (cable included) for high-speed file transfer and battery charging
Astell&Kern free Open APP service allows specific music services to be installed into the player, including Tidal, Qobuz, Deezer, Spotify, Amazon music, Pandora, TuneIn Radio, SiriusXM, and others (subscriptions required)
built-in rechargeable battery lasts up to 9 hours
durable milled aluminum alloy casing
output Levels:

high: 12Vrms (balanced); 6Vrms (unbalanced)
mid: 8Vrms (balanced); 4Vrms (unbalanced)
low: 4Vrms (balanced); 2Vrms (unbalanced)

frequency response: 10-70,000Hz ±0.07dB (unbalanced); ±0.0087dB (balanced); ±0.087dB (XLR out)
output impedance: 1.2 ohm (balanced); 1.6 ohm (unbalanced)
total harmonic distortion: 0.0004% (1kHz, unbalanced output)
signal-to-noise ratio: 117dB @ 1kHz (unbalanced); 128dB @ 1kHz (balanced XLR)
3-1/2"W x 5-9/16"H x 1-1/4"D
weight: 17.3 oz.
warranty: 1 year
MFR # 3PPM428C-CMGRN1
KEEP READING
READ LESS
What's in the box:
Portable digital audio player
2 Protective film
microSD Slot cover
39" USB cable (Type A USB on one end and USB-C on other end)
Quick Start Guide
Warranty Card
We don't have any reviews, yet.
Submit a review and then enter to win a $350 rewards card.
Be the first to review this product
Customer photos
More details on the Astell&Kern KANN Cube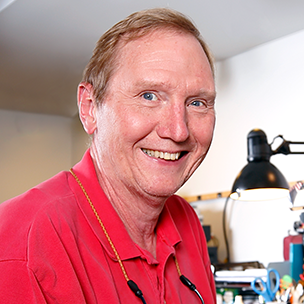 Researched by Crutchfield's

Mark G.
Product Research
Features
Overview: The Astell & Kern's KANN CUBE is a powerful, high-end portable digital audio player that offers high performance, low noise, and unique styling. The KANN CUBE features dual 8-channel ESS DACs, with playback of PCM up to 384kHz, Native DSD to DSD256, and MQA files. It has a Wolf Gray aluminum body with a 5" touch display (720 x 1280) for touch control, menu access, and album art. You can connect wirelessly via Bluetooth or Wi-Fi, or load your music files onto the built-in 128 GB memory or a microSD card. The KANN CUBE features balanced and unbalanced headphone outputs, and a 5-pin Mini XLR output. The device charges with the included USB-C charging cable.
Digital-to-Analog Converters: The KANN CUBE uses two ES9038PRO DACs (digital-to-analog converters), one for the left channel and one for the right. The ESS Sabre PRO series of DACs are typically made for Pro Audio systems and traditional Hi-Fi products. They offer the highest dynamic range available, and extremely low THD+N for outstanding audio quality and extremely low noise. The KANN CUBE is the first Digital Audio Player (DAP) to use the Sabre Pro DAC in a dual-DAC configuration, providing 8 channels of audio for the left and 8 for the right side.
Supported Audio Formats: The KANN CUBE is capable of download and playback of high resolution digital music files up to 32-bit/382kHz; including FLAC, WAV, ALAC, AIFF, DFF, and DSF. The device includes MQA (Master Quality Authenticated) technology, allowing you to play back and stream MQA audio files which have the sound of the original master recording. It also supports playback of DSD music files up to 11.2MHz (DSD256). In addition, the KANN CUBE will support highly compressed music files such as MP3, WMA, AAC, OGG, and APE.
Balanced / Unbalanced Outputs: The KANN CUBE is the first Astell & Kern audio player equipped with a 5-pin mini XLR connector. The 5-pin XLR offers a lower noise floor and higher audio output for a clean and pure audio signal. With a 5-pin mini XLR to 3-pin XLR cable, it is easy to connect the player to your home audio system or to a pair of active speakers with a balanced input. The KANN CUBE also has a 2.5mm 4-pole balanced and a standard 3.5mm unbalanced headphone output. The 3.5mm unbalanced output also doubles as a S/PIDF optical mini jack.
Power Output Options: The KANN CUBE's newly designed OP Amp and Volume IC delivers a natural sounding audio signal with little or no distortion. Three different power output options (High, Mid, Low) are available, so you can drive virtually any headphone available:
Output Selection
Balanced
2.5mm
Unbalanced
3.5mm
5-pin mini XLR
High
12 Vrms
6 Vrms
4 Vrms
(no output selection)
Mid
8 Vrms
4 Vrms
Low
4 Vrms
2 Vrms
Built-in Memory + External Storage: The KANN CUBE has a built-in 128 GB internal flash memory for downloading and storing your digital music files. You can also insert a microSD card (up to 512 GB) in the memory card slot on the side of the device for additional storage capacity, for a total maximum storage capacity of 640 GB. The memory card should be formatted in FAT32.
Media File Transfer: You can download digital music files from your Windows PC or Mac computer to the Astell & Kern KANN CUBE through its USB-C USB port and the included USB-C to USB cable. The device is compatible with Windows 7, 8, or 10 (32-bit or 64-bit versions of each). It also support Mac OS X 10.7 and up. Mac users need to download and install the MTP program from the Astell & Kern website.
USB DAC: The USB DAC functionality allows the KANN CUBE to be recognized as a sound card on a computer. When the device's USB-C port is connected to a free USB port on your Windows PC or Mac computer, the music from your computer can be played through the KANN CUBE's headphone outputs for an enhanced listening experience. This USB DAC connection bypasses the inferior soundcard of your computer or laptop, providing much higher sound quality.
Femto Clock: The Astell & Kern KANN CUBE uses a voltage-controlled crystal oscillator (VCXO) high-precision clock with a reference jitter value of 250 femtoseconds. Femto clocks are typically used in high-end audio components.
Built-In Wi-Fi: The KANN CUBE features built-in 2.4GHz Wi-Fi (802.11 b/g/n) which allows you to connect to your home's Wi-Fi network wirelessly with support for AK Connect. AK Connect lets you connect with other network-ready Astell & Kern devices and speakers (sold separately). It requires the AK Connect app, which is compatible with Apple iOS 8 or later, and Android OS 4.2 and up.
Bluetooth Transmitter: The KANN CUBE has built-in Bluetooth 4.2 for connecting a Bluetooth speaker, headphone, or receiver so you can listen to your digital music files wirelessly. In addition to support for the standard Bluetooth SBC codec, the KANN CUBE offers support for aptX HD allowing CD quality (16-bit/44.1kHz) wireless audio playback for Bluetooth speakers, headphones, and receivers that also support aptX HD.
Note: DSD playback is not available via Bluetooth, and performance may be limited for high-res playback; 48 kHz or lower resolution is recommended). Car audio Bluetooth connections are not supported.
20-band EQ: The KANN CUBE features a 20-band EQ to allow you to make detailed adjustments in the original sound to suit your tastes. You can set the EQ curve by simply "drawing" the curve on the touchscreen. The EQ frequency bands include: 30Hz, 45Hz, 60Hz, 90Hz, 120Hz, 180Hz, 250Hz, 380Hz, 500Hz, 750Hz, 1kHz, 1.5kHz, 2kHz, 3kHz, 4kHz, 6kHz, 8kHz, 12kHz, 14kHz, and 18kHz. You can adjust the gain from -5dB to +5dB in 0.1dB increments, and the Q from 0.1 to 4.0dB in 0.1dB increments. If you choose not to activate the EQ, you can use the Pro EQ presets recommended by professionals.
On-board Controls: The KANN CUBE has a side-mounted rotary wheel for volume control with values from 0 to 80. There are also five physical buttons on the top, front, and side of the player: Power (top), Home (front), Play/pause (side), Previous/rewind (side), and Next/fast forward (side).
Gapless Playback: Gapless Playback allows you to play the next song without any interruptions or silence. Gapless playback is only supported between two audio files with identical bit rates, sample rates, and channels.
Power Requirements: The KANN CUBE is equipped with a rechargeable Lithium-Polymer battery (7400mAh / 3.8V). Using a commercially-available 9-volt, 1.67A output adapter, the device can fast charge in approximately 4 hours. Normal charging (5V 2A) takes place in approximately 5 hours 30 minutes. A 39" USB-C to USB cable is included to connect the player to your charging device. A fully charged battery can provide up to approximately 9 hours of continuous playback time.
Specifications:
Sample Rates:

PCM: 8kHz to 384kHz (8 / 16 / 24 / 32 bits per sample)
DSD Native: DSD64 (1-bit 2.8MHz), DSD128 (1 bit 5.6MHz), DSD256 (1 bit 11.2MHz)

Frequency Response:

Phone Out:

±0.027dB (20Hz-20kHz) Unbalanced
±0.025dB (20Hz-20kHz) Balanced
±0.07dB (10Hz-70kHz) Unbalanced
±0.087dB (10Hz-70kHz) Balanced

XLR Out:

±0.025dB (20Hz-20kHz)
±0.032dB (10Hz-70kHz)

Signal-to-Noise Ratio:
Phone Out: 117dB @ 1kHz (Unbalanced, Balanced)
XLR Out: 128dB @ 1kHz
Crosstalk:

Phone Out:

129dB @ 1kHz (Unbalanced)
136dB @ 1kHz (Balanced)

XLR Out: 146dB @ 1kHz

THD+N:

Phone Out:

0.0004% @ 1kHz (Unbalanced)
0.0005% @ 1kHz (Balanced)

XLR Out: 0.0004% @ 1kHz

Output Impedance:

Phone Out (3.5mm): 1.2 ohms
Balanced Out (2.5mm): 1.6 ohms