---
Get a free system design
After we gather your information, we'll send you a detailed system plan. It will include a link to a pre-filled shopping cart. Ordering is easy, and delivery is fast.
---

Versatile mixer/amplifier for a small business
The Yamaha MA2030 provides five input channels —two for mics and three line-level — and power to drive speakers in a 70-volt commercial system — perfect for a cafe or boutique. Get 30 watts per channel into two zones, or bridge the output for 60 watts into a single zone.
Automatic ducking causes background music levels to drop when a microphone input is detected, so announcements can be heard without the person speaking having to twiddle knobs. There's also a feedback suppressor and speaker EQ, so even a beginner can set up a smart, effective sound system.
Product highlights:
amplified mixer for commercial audio distribution features 5 input channels and two 30-watt output channels

single 60-watt output in bridged mode

supports 70-volt and 100-volt distributed audio systems without the need for a separate transformer
drive up to 12 speakers in two separate zones
independent bass and treble controls
dip switches for input routing, phantom power, and 70/100V operation
fanless, space-saving single half-width rack space (1U) design
Energy Star® certified
Inputs and Outputs:
RJ-45 connector for use with an in-wall volume control (not included)
balanced XLR/TRS combo jack
stereo line-level 3.5mm input (unbalanced)
3-pin Euro-block connectors with line/mic input switch for balanced input sources
two RCA input connectors sum unbalanced stereo inputs to mono
speaker-level terminal strip outputs
unwired Euro-block connectors are included
Dimensions and Warranty:
8-1/2"W x 2-1/8"H x 11-7/18"D
weight: 4 lbs.
warranty: 5 years
MFR # MA2030A
What's in the box:
2-Channel power amplifier
78" AC power cord (IEC 3-prong)
3-pin Euroblock plug
Owner's Manual (3 copies: Eng / Fren / Span)
Technical Specifications
We don't have any reviews, yet.
Submit a review and then enter to win a $350 rewards card.
Be the first to review this product
Customer photos
More details on the Yamaha MA2030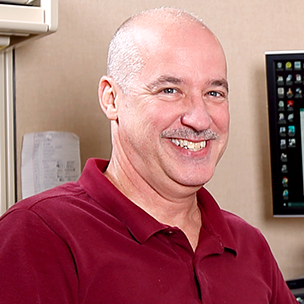 Researched by Crutchfield's

Russ B.
Product Research
Features
Overview: The MA Series of commercial amplifiers is a quick and easy solution to providing audio in restaurants, classrooms, retail spaces, and offices. The MA2030 accepts two microphone and three stereo line inputs, allowing you to select from several different sources, plus add paging.
Output Power: The MA2030 will output 30 watts per channel x 2 channels at 3Ω or 4Ω (Lo-Z). It can also produce a 60 watt mono signal at 70V or 100V (Hi-Z). The amplifier has a 4-pin, 7.62mm barrier strip speaker terminal.
Front Panel: On the front panel are the following controls and inputs:
Microphone In 1: An XLR / 1/4" combo jack is provided for connecting a microphone. The rotary input level control lets you vary the input signal, and an LED signal indicator glows when the signal is present. The microphone input is always processed through a high pass filter (120Hz, 12dB/oct) and a Feedback Suppressor to prevent howling.
Stereo In 1: A 3.5mm stereo input for plugging in an external source, such as a portable digital music player.
Source Select: This rotary control lets you select Stereo In 1 (front panel), Stereo In 2 (rear panel), or Stereo In 3 (rear panel). Individual LEDs indicate the selected input.
Volume: Rotary control adjusts the volume output to the speakers. Above the volume knob are two LEDs: the Volume Signal LED lights when the signal output exceeds a certain level; the Volume Limit LED lights to indicate the limiter has activated, and the volume needs to be turned down.
Source EQ: Separate bass and treble controls are provided for fine-tuning the output signal. The bass control is centered at 125 Hz, and the treble control is at 6 kHz. You can adjust each band from -10dB to +10dB. Turning either control to the right past 90 degrees activates the Enhancer to further emphasize the low or high frequency signal.
Power Switch: The power switch lets you turn the amplifier on and off. A power LED to the left of the switch will glow when the unit is on. If the LED is flashing for 10 seconds or more, the internal temperature is too high. The power should be turned off to allow the amplifier to cool.
Rear Panel: The rear panel has the following connections and controls:
AC Power Input: An IEC 3-prong input for connecting the supplied power cord, or an optional power cord.
Speaker Terminals: Barrier strip type speaker outputs. You can make high-impedance connections (100V or 70V) or low-impedance connections (3Ω/4Ω). Spade lugs (±0.23" outer width) or bare wire connections work best. (For Hi-Z connections, only terminals A+ and B- are used)
Output Switch: This 3-way switch sets the output type of the amplifier: 100V (Hi-Z), 70V (Hi-Z), or 4Ω/3Ω (Lo-Z).
DIP Switches: (see below)
DCP Connector: RJ-45 port for connecting an optional Digital Control Panel (DCP1V4S) for remote volume control and source selection.
Line Out: A stereo pair of RCA jacks is provided for sending a signal to a second amplifier, such as a Yamaha PA2030.
Line In: Two stereo RCA line inputs (ST In 2, ST In 3) for connecting external sources, such as a CD player. You can select the input from the source switch on the front panel.
Mic In 2: This 3-pin Euroblock connector lets you connect a microphone. A male Euroblock plug is included with the amplifier for connecting the wires of the mic cable. The input signal is always processed through a high pass filter (120Hz, 12dB/oct) and a Feedback Suppressor to prevent howling.
Gain: This rotary control adjusts the volume of the microphone connected to the Mic In 2 input. A small slotted screwdriver is needed to adjust the gain.
DIP Switches: The amp features 8 DIP switches on the rear panel. These DIP switches let you configure the amplifier to suit your needs and application. The functions available are as follows:
Switch
Function
Options
1 - Output
Sets the speaker impedance if the output switch is set to 4Ω/3Ω (low impedance connection)
Up: 4Ω
Dn: 3Ω
2 - Mic 1 Ducker
Turns on/off the Ducker of the Mic in 1 jack
Up: Off
Dn: On
3 - Mic 2 Ducker
Turns on/off the Ducker of the Mic in 2 jack
Up: Off
Dn: On
4 - Speaker EQ
Sets the speaker output to appropriate frequency characteristics for Yamaha commercial speakers
Up: Off
Dn: On
5 - Speaker EQ
If DIP switch 4 is set to On, this optimizes for the type of Yamaha commercial speakers
Up: Surface
Dn: Ceiling
6 - Leveler
Turns on/off the Leveler
Up: Off
Dn: On
7 - Mixer
Sets the speaker output to Stereo or Mono (when Low-impedance speakers are installed)
Up: Mono
Dn: Stereo
8 - Panel Lock
Locks/unlocks several knobs on the front panel.
Up: Unlock
Dn: Lock
Ducking: When the Ducking feature is enabled, the output volume of the stereo inputs is automatically reduced by 24dB, and mutes the other microphone input, when a signal from either of the microphone inputs is detected. This allows paging on the system without having to manually turn down the music coming from the stereo inputs. You can enable the Ducking feature for one or both of the mic inputs through the DIP switches.
Rack Mountable: With the optional RKH1 Rack-mount accessory kit, the MA2030 can be installed in a standard equipment rack. The amplifier will fit into a 1U rack space.
Optional DCP: The amplifier features an interface for adding an optional DCP1V4S Digital Control Panel. The wall-mounted DCP gives you remote source and volume control over the amp. An RJ-45 port is provided for the DCP interface. CAT5e cable is recommended.
Specifications:
THD+N (Stereo In to Speaker Out):
1 kHz, 15 W, 3Ω/4Ω: ≤ 0.1%
1 kHz, 30 W, 70V/100V: ≤ 0.2%
Frequency Response:
Line In to Line Out: 20 Hz to 20 kHz (0 dB, -2.5dB, +1.0dB)
Line In to Speaker Out (1W, 3Ω/4Ω): 50 Hz to 20 kHz (0 dB, -3.0dB, +1.0dB)
Line In to Speaker Out (1W, 70V/100V): 90 Hz to 20 kHz (0 dB, -3.0dB, +1.0dB)
Crosstalk: ≤ -70dB
Dimensions: Width 8.478", Height 2.171" Depth 11.375" (13" w/AC cord)
Weight: 4.0 pounds
Q
Crutchfield asked: Why did you buy this?
A
Originally was going with the PA2030 but Cory did a great job of showing the added value of upgrading to the MA2030 and so I purchased this instead.
[ David Feb 16, 2018 ]
1 question already asked