Touch, tone, and technology
As a pianist, I've long appreciated Yamaha's digital pianos for their natural, realistic feel and rich, balanced piano sound. Such instruments at affordable prices don't grow on trees. Most mid-priced digital pianos offer, at least to the player who craves a pianistic experience, unacceptable compromises. Maybe the acoustic piano emulation is credible, but the action is poor or cheaply constructed. Perhaps the playability is good, but none of the piano patches are satisfying and there are too many unusable sounds on board. Or you might find that the instrument is a good, all-around workstation, but just doesn't shine as a piano.
Touch, tone, and technology
As a pianist, I've long appreciated Yamaha's digital pianos for their natural, realistic feel and rich, balanced piano sound. Such instruments at affordable prices don't grow on trees. Most mid-priced digital pianos offer, at least to the player who craves a pianistic experience, unacceptable compromises. Maybe the acoustic piano emulation is credible, but the action is poor or cheaply constructed. Perhaps the playability is good, but none of the piano patches are satisfying and there are too many unusable sounds on board. Or you might find that the instrument is a good, all-around workstation, but just doesn't shine as a piano.
Yamaha's digital pianos consistently address the needs of the acoustic pianist, first and foremost — no matter how many other features it has. Sound quality and playability are what they're all about. Their P115B piano, the Japanese giant's current entry at the thousand-dollar price point (nicely discounted to $600), is no exception. And the additional sounds and features are suhweet. Bonus!
Playability
For me, playability is the most important element in a portable piano. It has to feel good under my fingers and it has to be responsive to my touch. The more I enjoy playing it, the more inspired I'll be, and the better performance I'll turn in for the audience. And yet, I believe this factor is even more important for a beginner, who should always feel comfortable behind the keyboard. The second-quickest way to turn off a new music student is to give her a difficult-to-operate instrument (the first being a lousy teacher, of course).
Graded action for a natural feel
Yamaha knows that playability is determined by key size, weight, and action. The P115B's full-size keys look and feel like a real piano's, and play like one. As is true with an acoustic piano, key resistance decreases as your hands travel left to right across the keyboard. Low notes will require a heavier touch than high ones — a must-have feature for experienced pianists and students alike.
If you're a pro using the P115 on a gig, you want your onstage experience to feel as close to playing your beloved acoustic piano as possible. By the same token, if you're a student who practices at home on the P115, you need the instrument to be preparing you for playing that grand piano at your school recital. In the "devil's in the details" department, I appreciate the black keys' matte finish instead of the usual slippery ones you'll find on most other keyboards in this price range. It's more realistic, and much less fatiguing to play.
High-fidelity sound
Yamaha has been making grand pianos since 1902, so they well know what it is they're trying to emulate in a portable axe. The sounds that drive this piano come from meticulous sampling of their CFIIIS 9' concert grand — a detailed capturing of a world-class instrument's complex tones at varying volume levels. When a killer sample like this meets a mechanical action also derived from world-class piano technology, you get an instrument with expressive capabilities that make it a sheer delight to play. Play lightly and coax a warmer, sweeter sound; hit the keys harder and gain brightness and fullness.
EQ boost
For those of you who plan to use this piano onstage with a band, Yamaha added an EQ boost feature that will help you cut through the mix, by taking out some of the bottom end and adding a little compression. The guitars don't always have to win.
Built-in reverb
Four adjustable reverb settings allow you to add a little more body and presence to your piano voices – very helpful when trying to impart the sense of an acoustic instrument through speakers. The judicious use of reverb can help bring your sound to life.
14 selectable voices
Covering acoustic and electric pianos, organ, strings, bass, and more, the P115 gives you 14 selectable voices in a presentation so simple, you won't have to consult the owner's manual (not that I thought you would, anyway). Just sit down and play!
Manipulating the presets
Split the keyboard into two voices in any way you want. Put an upright bass in your left hand and vibes in your right, or organ in the left and piano in the right, and so on. Add in a drum set rhythm and have an instant jazz trio. Or layer sounds together: piano and strings, electric piano and organ – you name it. All of this is easy to do from the keyboard itself, but for even deeper control of voice selection, splits, effects, and all available features, you can download Yamaha's Digital Piano Controller App to your iOS device and enjoy its clear and intuitive user interface.
Player-assist features
Learning to play, or looking for a fun way to stimulate your ideas? The built-in duet partner plays along in one of 10 "pianist" styles. Hold a note or chord down in the left hand, and the machine creates an accompaniment in a particular style of music. The onboard drummer plays up to 14 patterns you can practice with or even take with you to the gig. Of course, if all you need is a metronome, you can have that too.

You can play along with 50 built-in songs, and you can record a track of your own (up to 11,000 notes) and store it into memory.
Accompanying a singer and need to change key on the fly? You can do that with the press of a button. Until, of course, you learn how to transpose the old-fashioned way. (Apologies to piano teachers everywhere.)
Onboard amplification
Yamaha is famous for building amplification into many of their digital pianos, and you'll find it here, too. That means you don't have to plug the instrument in to an amp and speakers just to practice. On stage, however, you'll want to connect to a more powerful sound system. Connect to an external amp, and the built-in speakers go quiet. Recording a piano/vocal demo using headphones to monitor? No worries, you can simply switch the internal sound system off so your vocal mic won't pick up the piano sound.
READ LESS
Product highlights:
88-key digital piano
Graded Hammer Standard (GHS) weighted action
Yamaha's CFIIIS 9' concert grand piano sample
14 piano voices, including organ, harpsichord, strings, bass, and more voices
built-in stereo amp (7 watts x 2), two 4-1/2" speakers, two 1-1/2" tweeters
includes foot switch, AC adapter, and music rest
MIDI output to computer or iOS device (via USB)
192-voice polyphony handles full-on pianistic playing with sustain, including use with layers, splits, and drum patterns
Sound Boost uses compression and EQ to cut through a live mix
speaker on/off toggle lets you disengage the internal speakers
Features:
14 built-in drum patterns give you a groove to play with
10 pianist style accompaniments help you learn to play
keyboard splitting for assigning a different sound to left and right hand
voice layering allows you to play 2 sounds together
Digital Piano Controller app lets you use your iOS device to control the piano's features
Specs:
outputs: USB, left and right 1/4" jacks, headphone jack
dimensions: 52-3/16" x 11-5/8" x 6-7/16"
weight: 24-7/16 pounds
warranty: 3 years
MFR # P115B
What's in the box:
Digital piano
AC power adapter
Music rest
Footswitch
Owner's Manual
We don't have any reviews, yet.
Submit a review and then enter to win a $350 rewards card.
Be the first to review this product
Thanks for submitting your review
Most reviews are processed and published within 5 business days. You will receive a confirmation email once your review has been published.
Customer photos
More details on the Yamaha P115B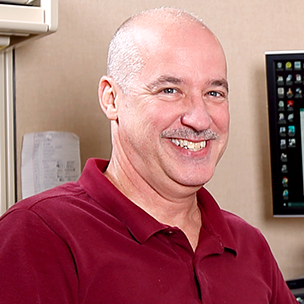 Researched by Crutchfield's

Russ B.
Product Research
Piano Features
Compatible Apps
Included Accessories
Specifications
Piano Features
Pure CF Sound Engine: The Pure CF Sound Engine is the result of years of piano-making history combined with state-of-the-art sampling technology and expertise. Yamaha is the industry leader in digital piano technology, and you can hear this in the sound of digital pianos that utilize the Pure CF piano sample. The P-115 includes the sound of Yamaha's renowned CFIIIS 9' concert grand piano and is faithfully reproduced, allowing for incredible dynamics and expressiveness making Pure CF-equipped digital pianos worthy of the Yamaha name.
Graded Hammer Standard: Yamaha's GHS (Graded Hammer Standard) weighted action has heavier touch in the low end and lighter touch in the high end, just like the hammers inside an acoustic piano. Great for the aspiring pianist, practicing on the GHS action builds the proper finger technique for when the time comes to perform on an acoustic piano. Plus, the matte finish of the black keys are less slippery when playing for extended periods of time.
Selectable Voices: The Yamaha P-115 has a wide variety of Voices, or instrument sounds, for your enjoyment, including Piano and Organ. You can even play two (dual) Voices simultaneously across the entire range of the keyboard. Or, play different Voices with your left and right hands. Choose from the following -
Piano: Grand Piano, Bright Grand, Mellow Grand, DX E.Piano, Stage E.Piano, and Vintage E.Piano,
Organ: Jazz Organ, Pipe Organ, and Rock Organ
Other: Vibraphone, Strings, Harpsi-Cord, Wood Bass, and E. Bass.
Sound Boost: By using the instrument's Sound Boost function when playing along with other instruments, you can raise the volume and enhance the presence of your performance without sacrificing any expressiveness. This function is particularly useful when you want not only notes played very loud, but also those played softly, to be clearly audible.
On-Board Drum Rhythms: The P-115 has on-board drum rhythms for practice or performance. There's 14 rhythm patterns to choose, from basic rock to shuffle and swing beats. Use the rhythms to add an element of fun to your practicing, or simply use them as a virtual drummer for your performances. Choose from 8 Beat 1, 8 Beat 2, 16 Beat 1, 16 Beat 2, 16 Beat Shuffle, Shuffle, 6/8 SlowRock, Disco, Swing, Jazz Waltz, Bossa Nova, Samba, Latin Pop, and 6/8 March.
Professional Reverb: The P-115 is loaded with a variety of rich Voices, from pianos to electric pianos, organs, strings, bass and more. These Voices can be enhanced by four different reverbs that you can adjust to your preference.
Recital Hall: Clear reverberation, as heard in a medium-sized hall used for piano recitals.
Concert Hall: Bright, bold reverberation, as heard in a large hall where orchestras perform.
Salon: The relaxed reverberation of a large room suitable for chamber music.
Club: The crisp reverberation of a live music venue or jazz club.
Pianist Styles: You can sound like two players all by yourself using Pianist Styles. Simply play the chords in your left hand and the Pianist Style will transform them into lush accompaniment patterns. This leaves your right hand free to play other melodies and chords, or add musical flare to your Pianist Style accompaniment. On the P-115, Yamaha has carefully selected 10 types of Styles for easy, piano like accompaniment. Choose from Arpeggio, 8 Beat Ballad, Rag, Boogie, Swing, Blues, Slow Rock, Jazz Ballad, Waltz, and Jazz Waltz.
Voice Demo & Preset Songs: Special individual Demo Songs are provided for all of the Voices of the instrument. In addition to the Demo Songs, Preset Songs are provided for your listening pleasure.
Metronome/Rhythm: The Metronome is convenient for practicing with an accurate tempo. The Metronome sound features several rhythms, as well as the conventional click sound.
Playing Duo: This function allows two different players to play the instrument, one on the left and the other on the right, over the same octave range.
Built-In Speakers: Speakers are built into the digital piano at the bottom. Though you can enjoy playing the instrument even when putting it on a desk or table, we recommend that you use an optional keyboard stand for better sound. The tweeter position has been improved in the P-115 to be in line with the ears of the performer. Melody lines and treble passages are brighter and more expressive as a result. This new configuration ensures that the instrument sounds sparkle and come alive across the entire tonal range.
Aux Out: The two rear-panel 1/4" outputs can be used as an Aux Out to allow audio to be sent to an external amplifier or powered speakers for powerful performances during live events, parties and a wide variety of situations.
Dual Headphone Jacks: The two 1/4" outputs on the front-panel can be used to connect up to two pair of headphones. These professional 1/4" jacks connect without disabling the built-in speakers.
Recording: You can record your keyboard performance as a User Song in SMF format. Up to two Parts (L and R) can be recorded separately. Note that the Recording operation replaces already recorded data with the newly recorded data, since only one User Song is available. You can record up to 100 KB (or approximately 11,000 notes).
USB-B Out: By connecting a computer to the P-115s USB-B port, you can transfer data between the digital piano and the computer via MIDI.
Compatible Apps
Apple iOS Apps: By connecting Yamaha P-115 to an Apple iOS device, such as an iPhone or iPad, you can use apps on that device together with the digital piano for a variety of musical purposes, take advantage of various convenient functions, and get more enjoyment out of digital piano. Your compatible iOS device can be connected to the Yamaha P-115 via a wired connection; requires Apple's Camera Connection Kit or Yamaha's i-UX1 Wired MIDI interface Cable (both sold separately).
Note: Currently the P-115 does not support Android applications.
Included Accessories
Music Rest: A handy music rest is included.
Footswitch w/ Damper Resonance: Damper Resonance digitally reproduces the sympathetic vibration between strings on acoustic pianos. Just like an acoustic piano, when the damper pedal is used in a performance, other strings add sonic color to the notes you play until the pedal is released. The Damper Resonance feature can be activated from the included footswitch.
AC Power Adapter w/ Auto Power Off: The P-115 includes an AC power adapter (it is not battery powered). Auto power off shuts down the instrument after 30 minutes of inactivity.
Specifications
Number of Keys: 88
Dimensions: 52.25" (w) x 6.25" (h) x 11.25" (d)
Weight: 26 lbs
Q
Crutchfield asked: Why did you buy this?
A
advice of a piano store employee...but their price was too high
[ jim Feb 17, 2019 ]
A
Highly rated at the price point I was shopping. My brief hand-on with one told me that it's look and feel are a good fit to my preferences, even if there may be units near its price with slightly better keyboard feel and piano sound.
[ Dan Jan 18, 2017 ]
2 questions already asked