About the Yamaha PSR-E360DW
Versatile portable keyboard
When you're looking for a versatile portable keyboard for learning or just for fun, Yamaha's PSR-E360 offers a sophisticated sound selection, onboard effects, automatic accompaniment, and educational features that give you access to music in a lightweight, easy-to-use, affordable package.
Versatile portable keyboard
When you're looking for a versatile portable keyboard for learning or just for fun, Yamaha's PSR-E360 offers a sophisticated sound selection, onboard effects, automatic accompaniment, and educational features that give you access to music in a lightweight, easy-to-use, affordable package.
Playing surfaces
The PSR-E360's features a keyboard with 61 full-sized, touch-sensitive keys for more realistic dynamics. The user interface includes an easy-to-read backlit LCD display. A dedicated Piano button on the control panel lets you instantly switch to the Grand Piano setting. Sustain can be controlled with Yamaha's FC4A foot pedal (sold separately) or the Sustain button on the instrument's control panel.
Sound center
The heart of the PSR-E360 is its sound library, which features 384 sampled voices ranging from keyboards and strings to wind instruments, percussion, synthesizers, and sound effects. You'll find 16 different settings for triggering drums and sound effects. Onboard digital sound processing includes nine different reverbs, five chorus settings including two flangers, and six types of equalization, as well as three types of ultra-wide stereo processing for more spacious sounds. The 130 automated Accompaniment Styles with intelligent Intro, Fill, and Ending options give you multi-instrument tracks to play along with, while a library of over 100 pre-programmed songs gives you hours of options for practice or a rainy day.
Tutor in a box
Beginners will particularly appreciate the PSR-E360's range of educational options.
The Song Lesson feature lets you play along with pieces from the song library;
Listening, Timing, and Waiting functions train elementary music and keyboarding skills;
12 Chord Study lessons illuminate chord structure throughout the frequency range;
Duo Mode splits the keyboard into two identical ranges so a teacher and student can practice a part together.
Inputs and outputs
The PSR-E360 operates on six AA batteries or the included AC adapter. Two 4-3/4" speakers let you hear yourself in stereo, and the 1/4" stereo output jack connects to headphones or amplification. With its 1/8" stereo input jack, you can connect the PSR-E360 to your portable devices and play along with your favorite music. Woodgrain finish options allow you to coordinate the keyboard with your decor. Its small size and light weight allow it to fit in small spaces and go anywhere. This multi-featured instrument isn't just a keyboard, it's an educational resource; new players and experienced musicians alike will enjoy its varied sounds and high-quality effects.
READ LESS
Product highlights:
61-key touch-sensitive keyboard
two 4-3/4" speakers powered by 5-watt amp
32-voice polyphony
384 digital voice presets
16 drum/effects kits
built-in metronome
built-in effects:

9 reverbs
5 chorus including 2 flangers
6 EQ presets
3 ultra-wide stereo settings

sustain controlled by control panel pushbutton or sustain pedal (sold separately)
intelligent automatic accompaniment with 130 preset styles and auto Intro/Fill/Ending
112 preset songs including 12 Chord Study tracks
Educational functions include:

practicing with Song Lesson feature
Listening, Timing, and Waiting evaluation
Chord Study
Duo Mode splits keyboard so two players can practice the same part together

1/8" stereo input (play your portable device through the Yamaha's speakers)
1/4" stereo output
operates on 6 AA batteries or included AC adapter
music rest included
dimensions: 37"W x 3-15/16"H x 12-1/2"D
weight: 8-13/16 lbs.
warranty: 1 year
MFR # PSRE360DW
What's in the box:
Yamaha PSR-E360DW owner's manual
Portable keyboard (Dark Walnut)
Music rest
6' AC Power supply (12VDC/1A output)
Owner's manual
Online product registration
Safety instructions
Contact information
We don't have any reviews, yet.
Submit a review and then enter to win a $350 rewards card.
Be the first to review this product
Thanks for submitting your review
Most reviews are processed and published within 5 business days. You will receive a confirmation email once your review has been published.
Customer photos
More details on the Yamaha PSR-E360DW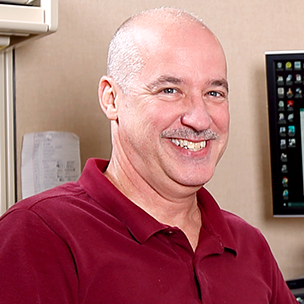 Researched by Crutchfield's

Russ B.
Product Research
Selectable Voices: The Yamaha PSR-E360 has 384 Voices, or instrument sounds, including piano, organ, guitar, bass, strings, saxophone, trumpet, and many more. You can even play two (dual) Voices simultaneously across the entire range of the keyboard on select Voice Presets. If you want to quickly pull up piano Voice, a dedicated front-panel Portable Grand button lets you select Voice "001 Grand Piano". The PSR-E360 also features 64 Drum and SFX Voices arranged in 16 Drum Kits.
Preset Voice Types:

001-320: Instrument Voices
321-385 (Drum Kit): Contains various drum, percussion, and SFX sounds assigned to individual keys.
386-400 (Dual): These Presets allow two Voices to be played at the same time.
000: This uses the One Touch Setting feature that automatically selects the most suitable Voice when a Style or Song is selected (more to follow).
AWM (Advanced Wave Memory): AWM (Advanced Wave Memory) sampling uses digital technology to record the sound of an acoustic piano. AWM Stereo Sampling creates a deeper, richer and more spacious sound by using pairs of waveforms (L and R) captured with two microphones.
Built-In Speakers: The PSR-E360 features a pair of built-in 4.7" speakers, powered by an internal 2.5W+2.5W amplifier.
Touch-Sensitive Keys: The Yamaha PSR-E360 features a touch-sensitive keyboard that will accurately reflect your playing style; playing the keys harder will produce louder tones, while playing softly will produce a quieter sound. The PSR-E360 offers 4 Touch Response settings:
Soft: Produces relatively high volume even when playing lightly. This can help maintain a consistently loud playing volume.
Medium: Produces a fairly "standard" keyboard response.
Hard: The keys must be played strongly to produce louder playing volume. This setting is best for a wide dynamic range and optimum expressive control of the sound, from pianissimo to fortissimo.
Fixed: All notes are produces at the same volume no matter how hard the keys are played.
Playing Duo: This function allows two different players to play the instrument, one on the left and the other on the right, over the same octave range. The two available Voices can also be split so that each player is playing a different Voice or sound. In this mode the left player's sound will be played through the left speaker and the right player's sound through the right speaker. The F#3 key becomes the split point in this mode.
Ultra-Wide Stereo: This front-panel button lets you add a wider stereo field for the Voices being played. Three levels of stereo-width are available in the Effects menu.
Effects: This instrument features 9 built-in Reverb and 5 Chorus effect settings as well as Master EQ and Wide settings that can add extra depth and expression to the sound creating a realistic acoustic ambience. Although the appropriate effects are called up automatically when you select each of the Voices, you can change each as well as control the depth of the effect.
Reverb: Nine types are available including Hall, Room, Stage, and Plate. The Reverb Level lets you vary the amount of the selected effect.
Chorus: Five types are available including 3 Chorus and 2 Flanger effects, also with control over the amount of effect.
Master EQ: This changes the overall equalization of the output sound. Options include: Speaker, Headphone, Boost, Piano, Bright, and Mild.
Wide: Determines how wide of a stereo field the output sound will have when the front-panel Ultra-Wide Stereo button is pressed. Three levels of stereo-width are available.
Transpose: You can shift the pitch of the entire keyboard up or down in semitones in order to facilitate playing in difficult key signatures, or to easily match the pitch of the keyboard to the range of a singer or other instruments. Selectable from +12 to -12.
Song Playback: The PSR-E360 includes 113 internal songs divided into 3 Groups; Demo, Preset, and User. Demo and Preset Songs can be set to playback individually or can be set to automatically play all internal Songs in succession. Song types include:
001-100: All Preset Songs (including Demo Songs).
001-003: Demo Songs.
113: User Song.
Background Music Source (BGM): A front-panel Demo button lets you playback the 3 internal Demo Songs repeatedly, using the PSR-E360 as a background music playback device. All of the internal Songs can be set for BGM playback as well.
Playback Features:
Random: Songs can be set to playback in either Normal or Random mode.
Playback Controls: Pressing the Demo button starts playback of the selected Song, with additional controls for Fast Forward, Fast Reverse, and Pause.
Metronome/Temp: The Metronome feature is convenient for practicing with an accurate tempo. Time Signature and Volume can be adjusted. A front-panel Tap Tempo button lets you beat-match the tempo to your favorite songs.
A-B Repeat: This lets you select a specific section of a Song to be repeated, with the A and B points marking the Start and End points for playback.
Voice Selection: The front-panel Voice button lets you change the selected Song's melody Voice to a different Voice.
Part On/Off: Songs consist of two parts, left hand and right hand parts, both of which can be individually selected to play or be muted. Front-panel Part L and R buttons let you quickly select either or both for playback.
Rhythm & Accompaniment (Styles): The PSR-E360 includes an Auto Accompaniment feature that can automatically play an appropriate rhythm "style" (rhythm + bass + chord accompaniment), controlled by playing chords with your left hand. A wide range of musical styles are available with 130 Preset Styles to choose from. The default "split-point" on the keyboard is F#2, but can be changed in the Function menu.
Style Variations: Each Style consists of 4 sections that let you vary the arrangement of the accompaniment to match the song you are playing; Intro, Main, Auto-Fill, and Ending.
Phrase Recording (User Song): This feature lets you record and store your own song to the User Song Preset (number 113). Phrase Recording can be activated with the front-panel button (Phrase Rec) along with the Start/Stop button.
Song Lesson: Any of the included Songs can be selected for left-hand, right-hand, or both-hands lessons. Three Song Lesson Types are available to help you improve your playing:
Listen&Learn (Lesson 1): This is used for critical listening of the selected Song, without playing along.
Timing (Lesson 2): This lets you concentrate on playing the notes with correct timing. In this mode, if wrong notes are played, the correct notes will be shown in the display and output from the speakers.
Waiting (Lesson 3): This lesson is for playing the correct notes shown in the display. The Song will pause until you play the right note and the playback tempo will change to match the speed you are playing.
Chord Study: Songs 101-112 (Chord Study category) can be used for learning and practicing various musical chords, ranging from simple, single chords to more complex arrangements using both hands. A graphic depiction of the keyboard is displayed on the front-panel LCD screen with each chord's keys highlighted for easy interpretation.
Duo Mode (Lessons): The aforementioned Duo mode allows two people to play the keyboard in either a split mode, with two different Voices, or in "normal" mode, with the same Voice across the keyboard. This can also be used for giving lessons, with the "teacher" on the left side and the "student" on the right.
Sustain: A dedicated front-panel Sustain button that can add a fixed, automatic sustain to the keyboard Voices. A rear-panel 1/4" jack lets you use an optional footswitch, such as the Yamaha FC4A (sold separately), for turning the Sustain on and off.
Aux Input: A rear-panel 3.5mm Auxiliary Input lets you play audio from a portable playback device through the PSR-E360's built-in speakers, letting you play along with your favorite music. The playback device's volume control will be used to balance the blended sounds.
1/4" Headphone Jack: Any pair of stereo headphones with a 1/4" stereo phone plug can be plugged in here for convenient monitoring. The speakers are automatically shut off when a plug is inserted into this jack. The Headphone jack can also be used as an audio output for playing through an outboard amplifier or set of powered speakers.
Power: The PSR-E360 can be powered by either the included AC power supply or with batteries. A bottom-panel battery compartment can hold 6 AA batteries (not included) for portable use.