About the ZOOM LiveTrak L-8
A mixer for just about everything
What type of podcasting do you want to do? With the ZOOM LiveTrak L-8, you can do about any kind. And the L-8's versatile enough to change with you. You can have up 12 tracks recording simultaneously. The mixer has six mic inputs for you and your guests, plus three independent headphone mixes. There's even an audio jack designed specifically for capturing clear-sounding telephone interviews. And you can output it all to your laptop via USB.
A mixer for just about everything
What type of podcasting do you want to do? With the ZOOM LiveTrak L-8, you can do about any kind. And the L-8's versatile enough to change with you. You can have up 12 tracks recording simultaneously. The mixer has six mic inputs for you and your guests, plus three independent headphone mixes. There's even an audio jack designed specifically for capturing clear-sounding telephone interviews. And you can output it all to your laptop via USB.
Portable production
The L-8 comes with an AC power adapter for studio use. But it can also run off of four "AA" batteries. (Alkalines give you up to two hours, and disposable lithium batteries give you up to 6.5 hours.) There's also an SD card slot (card not included) for live remote recording without a computer.
Music and sound effects
The built-in USB interface supports up to 12 inputs and four outputs. So you can use your laptop to simultaneously provide, say, background music for your production while recording the resulting mix. The L-8's sound pad function lets you drop in jingles and sound effects you assign. You can also use the mixer to record directly from electric guitars and basses. In fact, the L-8 can also serve as a mixer for live music.
READ LESS
Product highlights:
ecord up to 12 audio tracks simultaneously, at up to 24-bit/96kHz resolution
playback up to 10 tracks simultaneously
records to SDHC cards (available separately)

4GB-32GB SDHC cards
64GB-512GB SDXC cards
Inputs:
6 mic/line level inputs

XLR/TRS combo jacks
switchable +48V phantom power for use with condenser microphones
channels 1 and 2 include a Hi-Z switch for connecting an electric guitar or bass directly to the input

2 line level inputs with 1/4" jacks
one 3.5mm TRRS phone jack (TRRS cable included)

designed to eliminate echo effect from calls
Outputs:
1 master output with stereo XLR jacks and 1/4" headphone jack
3 monitor output channels with 1/4" headphone jacks
bottom-panel micro Type-B USB port

12-channel in/4-channel out USB audio interface
compatible with Mac®, PC, iPhone® and iPad® (requires Lighting®-to-USB camera adapter, available separately)
Other features:
up to 6.5 hours of operation with 4 "AA"lithium-ion rechargeable batteries; 2 hours with 4 "AA" alkaline batteries
AC power adapter
10-1/2"W x 2-7/8"H x 11"D
weight: 3.44 lbs.
warranty: 1 year
MFR # ZL8
What's in the box:
ZOOM LiveTrak L-8 owner's manual
8-Channel digital mixer
AC Power supply w/ USB output (5VDC/1A output)
61" USB cable (Type-A to micro-B)
42" 3.5mm TRRS cable
Quickstart guide
Package contents
Warranty registration
Safety precautions
Disposal information
We don't have any reviews, yet.
Submit a review and then enter to win a $350 rewards card.
Be the first to review this product
Thanks for submitting your review
Most reviews are processed and published within 5 business days. You will receive a confirmation email once your review has been published.
Customer photos
More details on the ZOOM LiveTrak L-8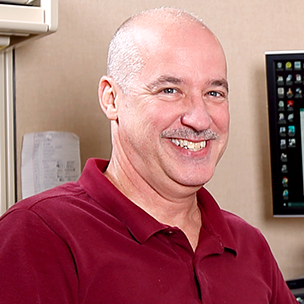 Researched by Crutchfield's

Russ B.
Product Research
Features
Inputs&Outputs
Channel Controls
Additional Functions&Controls
Recording&Playback
Storage&Power
Overview: The Zoom LiveTrak L-8 digital mixer is designed for podcasting, music performances, home recording, and more. The L-8 features 8 input channels, all of which can accept line-level signals, with 6 featuring microphone pre-amps. It can provide simultaneous recording on up to 12 tracks, with up to 10 tracks of playback. Other key features include four headphone outputs with individual level controls, 3-band EQ available for each input, built-in digital effects, and the ability to save setups or "Scenes" for quick retrieval. The L-8 also lets you record your tracks directly to an SD card (sold separately) as well as to a computer DAW (Digital Audio Workstation).
Note: The Zoom LiveTrak L-8 will not record or playback audio without an SD card (not included) installed in the mixer's rear-panel card slot.
Channels 1-6: Input channels 1-6 include XLR/1/4" combo jacks, accepting either mic- or line-level signals. Channels 1&2 can be switched to Hi-Z for connecting an electric guitar or bass guitar.
Channels 7&8: Input Channels 7&8 each include a single 1/4" jack that can accept line-level signals. Both Channels can be used for stereo recording and playback, when selecting the USB input while connected to a computer - USB 1-2 for Channel 7 and USB 3-4 for Channel 8. This allows background music to be played from a computer during a podcast or live streaming. Input Select buttons for Channels 7&8 let you select what signal source is associated with each channel. Channels 7&8 can also be used to select audio files (WAV format) from one of the six Sound Pad buttons, for playback through that respective channel (more to follow on Sound Pads).
3.5mm Smartphone Connection: Channel 8 includes a 3.5mm TRRS input for connecting a smartphone. When podcasting, this enables participating guests calling in to come through. By using the included 4-contact 3.5mm cable (TRRS), the signal can be input from a smartphone, mixed by the L-8, and sent back simultaneously. The output signal doesn't include the sound from Channel 8, so guests calling in won't encounter any echo effect.
EFX RTN: This fader adjusts the amount of signals sent from the built-in Effects to the Master Channel.
Master Fader: Adjusts the output level from the Master Out jacks.
USB: A bottom-panel micro-B USB port provides a connection to your computer for additional recording or for playing back audio while podcasting. This can also be used to connect a smartphone for routing audio from Skype, Facetime, Hangouts, Slack, and more.
Master Outputs: Two balanced, female XLR jacks (L/R) provide the Master output signal for running to an outboard sound system or additional recorder.
Headphones: The Zoom LiveTrak L-8 includes 4 headphone outputs, each with their own independent Level control. The Master headphone output is tied into the Master "mixed" output, while the other three Monitor Outs (A-C) can output either a mix of A-C signals or the Master output signal.
Faders: Input Channels 1-8, the EFX RTN, and the Master output all feature smooth, precise faders with 45mm of travel. Each fader has a signal level range from ∞ to +10dB.
Level Meters: Each of the 10 faders includes a corresponding 9-segment LED level meter that ranges from -48 dBFS up to 0 dBFS (clipping). Segments from -48 to -12 feature green LEDs, -6 and -3 segments are yellow, and 0 (clipping) is red.
Select&Rec/Play: Channel strips 1-8 include a Sel button for enabling that Channel for parameter adjustment. All Channels with their Sel button engaged will be affected by the Channel Strip parameters. These Channels, along with the Master Channel, also include a Rec/Play button that lets you select whether that Channel will be used for recording (lit red) or playback (lit green). If unlit, that Channel's input jacks are disabled.
Mute: Channel strips 1-8, the EFX RTN, and the Master output all include a dedicated Mute button.
Signal Indicators: Inputs 1-8 include a Signal LED that lights green when an input signal is between -48dBFS and -3dBFS and will light red if the signal level reaches -3dBFS to 0dBFS (clipping).
Phantom Power: A single 48V button will switch +48V of phantom power to Input Channels 1-6 for powering condenser microphones.
Hi-Z/-26dB: Channels 1&2 include a Hi-Z switch for use when connecting an electric guitar or bass guitar directly to either input. Channels 3-6 include a -26dB pad switch for attenuating high-level input signals.
Gain: Channel strips 1-6 feature Gain controls that offer the following adjustment ranges:
Jack
Adjustment Range
Inputs 1-6 (XLR)
+10dB to +54dB
Inputs 1-2 (TRS)
Hi-Z Off
+10dB to +54dB
Hi-Z On
-3dB to +41dB
Inputs 3-6 (TRS)
-26dB Off
+10dB to +54dB
-26dB On
-16dB to +28dB
Channel Strip: The Channel Strip section features a set of controls for adjusting channel parameters, and applies to any Channels that have their Select button engaged. Channel Strip controls feature LED lights around the perimeter of each dial, indicating the current level of that control, and include the following options:
Low Cut: Activates a 12dB/octave high-pass filter that attenuates frequencies below 75Hz.
Pan: Adjusts the placement of that signal in the stereo field.
EFX: Adjusts how much of the selected Effect is applied to that Channel.
3-Band EQ: Each band includes a Gain control with a range of -15dB to +15dB.

High: Shelving type at 10kHz
Mid: Peaking type at 2.5kHz
Low: Shelving type at 100Hz
Sound Pad: The Zoom L-8 includes 6 Sound Pad buttons that can trigger audio files (WAV format) assigned to the buttons when pressed. These can range from commercials, background music, intro/outro chimes or music, sound effects, and more. Sound Pads 1-3 are played through Channel 7 and Sound Pads 4-6 are played through Channel 8. Audio files can be loaded from an SD card and assigned to the buttons. The LT-8 comes with 13 pre-loaded sounds that include Air Horn, Applause, Cash Register, and more. Triggered sounds can be set for either One Shot, Loop, or Hold.
Display&Rotary Encoder: The L-8 includes a 1-1/2" diagonal LCD display and corresponding rotary/push encoder for navigating and selecting settings and menu options.
Mode&Function Buttons: The front panel features 4 Mode buttons and 8 Function buttons for quickly accessing the main features of the mixer. Each of the 8 Function buttons can access 4 different options based on which of the 4 Mode buttons is active. Modes and Functions are as follows:
Mixer: Accesses mixer and Sound Pad settings. Function buttons provide mixing functions.
Effect: Selects and adjusts the internal Effects. Function buttons access each FX.
Scene: Saves and recalls mixer settings. Each Function button access a different Scene.
Recorder: Used to record and playback from an SD card. Function buttons become transport controls.
Effects: The Zoom L-8 includes 8 built-in digital effects that can be applied to any or all Channels. Each Effect can be quickly and easily accessed from the front panel Mode and Function buttons. Effects include: Hall 1, Hall 2, Room, Plate, Delay, Chorus, Vocal 1, and Vocal 2.
Scenes: The Zoom L-8 has the ability to save up to 7 Scenes for quick retrieval when needed. Scenes allow you to have multiple mixer configurations for different applications. The mixer "memorizes" all the current Channel settings and parameters which can easily be saved and recalled from the front panel.
Metronome: The L-8 features a built-in metronome with adjustable volume, selectable sound, and a precount function. The metronome volume can be adjusted separately for each output and all metronome settings are saved with each Project.
Recording: The L-8 can simultaneously record up to 12 tracks, including each of the Input Channels and the Master Output. Audio is recorded as WAV files with options for 44.1/48/or 96kHz at either 16- or 24-bit. The L-8 manages recording and playback data as Projects. A Project saves audio data, mixer settings, effects settings, mark information, and metronome settings, which can be stored and retrieved as necessary.
Overdubbing: This lets you add new audio over sections of currently recorded audio. If the Overdub button is not active, new recording will overwrite all current audio data.
Marks: During recording and playback, Marks can be added for easily returning to that point in the track. Up to 99 Marks can be added and are accessed by pressing the Track Forward/Back buttons repeatedly, skipping to that point in the audio.
Punch In/Out: This feature lets you record over sections of previously recorded audio. Punching in and out essentially switches the mixer from Playback mode to Record mode and vice versa.
Mixing Down: After recording multiple tracks, a final stereo mix can be recorded to the Master Track. Mixing down can be done at 44.1 or 48kHz sampling rates (96kHz not supported).
Automatic Recording: Recording can be started and stopped automatically in response to the signal level passing through the Master fader. Start and stop signal levels can be set from -48dB to 0dB.
Latency Compensation: The Zoom L-8 can compensate for latency that occurs during audio input and output if you want to listen to the output signal while overdubbing. When automatic compensation is enabled, recorded data is time-shifted by the amount of latency that occurs during signal input and output.
Playback: When playing back previously recorded audio, individual tracks can be selected from the current Project. Five Playback Modes are available:
Off: Only the selected project plays back. Playback continues even when the end of a file is reached.
Play One: Only the selected project plays back. Playback stops when the end of the file is reached.
Play All: Every project from the selected one to the last one will play back.
Repeat One: The selected project will be played repeatedly.
Repeat All: All projects will be played back repeatedly.
Memory: Audio recorded to the L-8 mixer is stored and played back from an SD memory card (not included). Compatible types include:
SDHC: 4GB - 32GB (Class 10 or higher)
SDXC: 64GB - 512GB (Class 10 or higher)
Power: The Zoom L-8 supports USB bus power through its micro-B USB 2.0 port, allowing it to be powered from a computer, mobile battery, or with the included AC-to-USB adapter. A bottom-panel battery compartment holds 4 AA batteries, letting you use the mixer remotely on battery power.