---
Get a free system design
After we gather your information, we'll send you a detailed system plan. It will include a link to a pre-filled shopping cart. Ordering is easy, and delivery is fast.
---
Versatile and powerful mixer/amplifer
If you need a powerful, versatile sound system for a growing business, the JBL CSMA 2120 has you covered. Eight input channels give you plenty of options for background music, with two priority channels for microphone connections so paging and announcements can be heard loud and clear. With two channels of 120-watts each, stable from 4 to16 ohms, you'll have all the flexibility you need to build a dream system for your place of business.
The CSMA 2120 is even easy to operate when hidden away in a darkened cabinet, thanks to the illuminated rings around each dial on the front panel. The lights are signal-sensing, so each will glow green as soon as an input signal is detected. The mixer/amplifier is also compatible with remote volume control (not included) via twin RJ-45 ports on the back panel.
Product highlights:
amplified mixer for commercial audio distribution features 8 input channels and 2 output channels of 120 watts each
supports 70-volt and 100-volt distributed audio systems without the need for a separate transformer
stable from 4-16 ohms
uses Crown's high-efficiency DriveCore™ technology to provide excellent audio performance
independent bass and treble controls for each output channel
dip switches for input routing, phantom power, and 70/100V operation
illuminated rings around buttons and dials for easy operation in darkened environments
fanless, space-saving single rack space (1U) design
rack mounting kit included
Energy Star® certified
Inputs and Outputs:
dual RJ-45 connectors for use with in-wall volume controls (not included)
dual 5-pin Euro-block Priority input connectors (channels 1 and 5) with vocal override for announcements
six 3-pin Euro-block connectors with line/mic input switch for balanced input sources
six RCA input connectors sum unbalanced stereo inputs to mono
3-pin auxiliary line level output connector for each output channel
dual 5-pin Euro-block main outputs compatible with low impedance or constant voltage systems
unwired Euro-block connectors are included
Dimensions and Warranty:
17-1/4"W x 1-3/4"H x 11-15/16"D
weight: 12.1 lbs.
warranty: 3 years
MFR # CSMA2120
What's in the box:
CSMA 2120 mixer/amplifier
7' AC power cord (IEC 3-prong)
4 Self-adhesive rubber feet
2 Front angle brackets
2 Rear flat brackets
2 Rear angle brackets
Eight 3-conductor Euro-block connectors
Four 5-conductor Euro-block connectors
10 M4 x 20mm Phillips-head rack-mounting screws (each with a flat washer)
Three 3/16" screws
3 Flat washers
3 Split lock washers
12 M3 x 5mm flat-head screws
Operation Manual
JBL CSMA 2120 reviews
Average review:
Customer photos
JBL 2 x 120W Mixer-Amp
Crutchfield customer from Castle Rock, CO on 5/4/2017
I had to back to back DOA. First one would not run audio through any source. Second one kept tripping into safety mode. Crutchfield was awesome though, they sent a replacement overnight, and then a Yamaha instead.
0 of 2 found this helpful
More details on the JBL CSMA 2120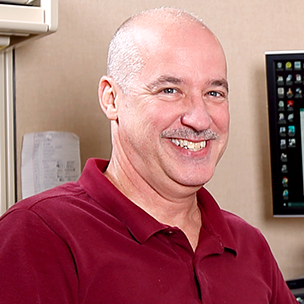 Researched by Crutchfield's

Russ B.
Product Research
Features
Overview: The JBL CSMA 2120 is a two-channel commercial mixer-amplifier with eight input channels. The CSMA series mixer-amps are designed and built for commercial sound applications, such as restaurants and coffee shops, or educational applications. The CSMA 2120 is rack-mountable in a 1U rack space, and includes a rack-mount kit.
DriveCore Technology: The JBL CSMA series utilizes DriveCore technology developed by Crown, another Harman brand. DriveCore technology integrates the amplifier drive stage into the power output stage, and fuses everything into a chip the size of a dime. This significantly reduces the size and weight of the mixer-amps into a 1U rack space.
Harman GreenEdge: JBL Commercial mixer-amps are manufactured under Harman's GreenEdge environmental initiative, utilizing recycled copper, aluminum and steel, an energy-saving powder coat finishing process, and conforming to lead-free RoHS standards and other environmentally-conscious manufacturing processes. The result is an 80% improvement in efficiency over previous models. In addition, the CSMA mixer-amplifiers are EnergyStar certified.
Front Panel: The front panel of the CSMA 2120 includes eight independent input level controls. Each level control has a ring which illuminates green to indicate presence of an input signal. Two volume controls (Master 1 and Master 2) let you independently control the output of the two amplifiers. The illuminated rings surrounding the volume controls will light green with the presence of a signal. If the signal reaches the threshold of clipping or audible distortion, the ring will glow red. Bass and treble tone control potentiometers are provided on each output channel. A flat or Phillips screwdriver is needed to adjust bass and treble.
Input Configuration: The CSMA 2120 has 8 inputs which will accept 3-pin or 5-pin Euro-block mic/line connectors. These are designed for pre-built or professionally-wired balanced line 22-24 gauge cables. Six of the inputs also have RCA mono sum connectors for connecting audio devices, such as CD/DVD players. The remaining two inputs (Ch1 and Ch5) are capable of being used for Voice-activated Ducking (VOX function) and Priority Muting, and utilize the supplied 5-pin Euro-block connectors. Each of the 8 inputs has a Line/Mic switch for selecting the input gain, according to the source used.
Output Configuration: The CSMA 2120 has two powered outputs that are designed for low impedance or constant-voltage systems. These outputs will accept 5-pin Euro-block connectors. Pre-built or professionally-wired, high-quality two-conductor, heavy gauge speaker wire is recommended. At distances of up to 25 feet, 16-gauge wire is recommended. From 26-40 feet, you should use 14-gauge speaker wire. To drive distributed speaker systems designed to operate at 70V or 100V, the 5-pin Euro-block connectors have designated terminals for 70V, 100V and Common. For 8-ohm speakers, the + and - terminals should be used.
Auxiliary Outputs: Two Auxiliary outputs are available for connecting additional amplifiers. The audio signal is the mix of the input channels, and the output is at a fixed level. The master volume control and tone controls have no effect on the aux output signal. The Aux 1 and Aux 2 outputs each have 3-pin Euro-block connectors.
Input Routing DIP Switches: The CSMA 2120 has a default routing of input channels 1-4 to amplifier 1 and input channels 5-8 to amplifier 2. Six DIP switches for each channel are provided to send the signals to the appropriate amplifiers. Switches 1-4 allow channels 1-4 respectively to be sent to Amp 2 (in addition to Amp 1), and switches 7-10 allow channels 5-8 respectively to be sent to Amp 1 (in addition to Amp 2). Each channel can be configured independently as you desire.
Phantom Power: Phantom power (27V) can be applied to all microphone inputs by turning on the Phantom Power switch (one of the unit's DIP switches).
Hi-Z Switch: By default, the CSMA 2120 is configured to drive low impedance speakers (4 Ohms, minimum). The unit has two DIP switches, one for each amp, that will configure the unit to drive 70V or 100V speaker systems independently and directly. When driving these high impedance speakers, the amplifier automatically inserts a 70Hz high-pass filter.
VOX Function: Voice-activated ducking, or the VOX function, is available on input channels 1 and 5. This function causes attenuation of the overall output level of the amplifier when the input levels on channels 1 and/or 5 reach a set threshold. A designated trim pot is provided on the two channels for setting the audio input level required to activate ducking. A typical usage of the VOX function is to automatically lower the background music in the room while making announcements over the audio system. After the announcement is made, the background music returns to its previously set level.
Sleep Mode: To save energy, the unit is designed to go into sleep mode when no signal is present for approximately 30 minutes. When the input signal returns, the amp will wake up and return to normal operating mode.
Remote Volume Control: Two RJ-45 ports are provided on the back panel for plugging in up to 2 CSR-V remote volume controllers via Ethernet cables. One RJ-45 port is provided to control the volume for Amp 1, and one port is provided for Amp 2.
Specifications:
Maximum Output Power: 120 watts per channel (into 4Ω or 8Ω, 1kHz, ≤ 0.5% THD)
Line Output Level: 5.0V RMS into 10 kΩ
Frequency Response:

4/8Ω Output: 20 Hz - 20 kHz (+/- 2dB)
70V/100V Outputs: 80 Hz - 15 kHz (+/- 2dB)
Line Out: 20 Hz - 20 kHz (+/- 1dB)

Total Harmonic Distortion (THD):

Power Amp Output: <0.5%, 20Hz-20kHz
Line Output: 0.05% typical

Signal-to-Noise Ratio: >90 dB
Phantom Power: 27 VDC
Minimum Load Impedance:

Low Impedance Output: 4Ω
70V Output: 40Ω
100V Output: 80Ω

Net Weight: 12.1 lbs