Great speaker mount, price could be better
Don from Brooklyn, NY on 8/2/2017
Great design and good looking speaker mount. I would rate it five stars if the price was much lower.
Pros: design and look
Cons: Price-too expensive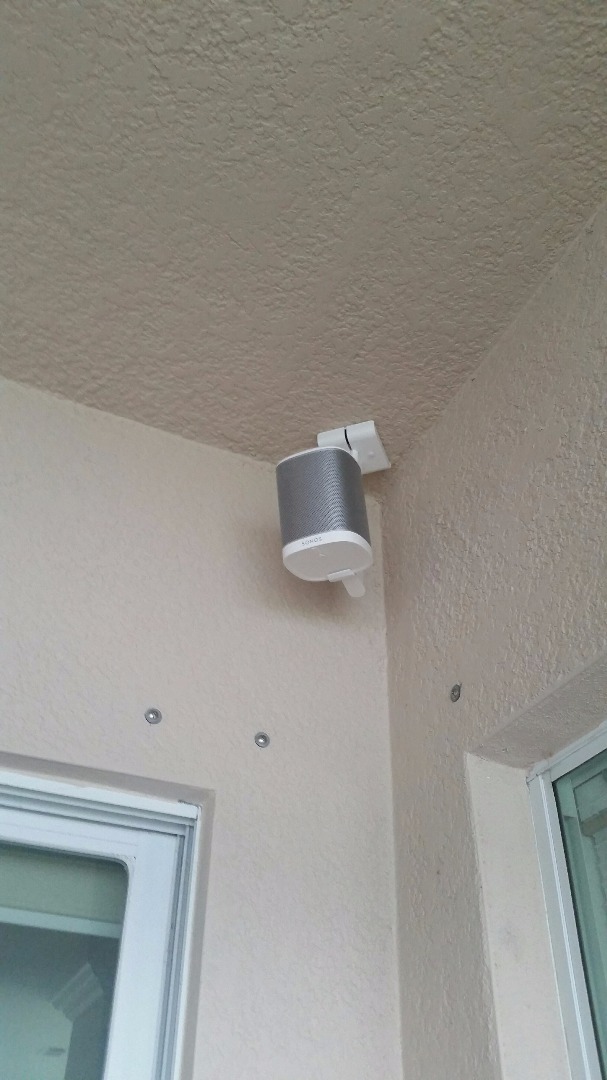 1 of 1 found this helpful
Ceiling Mount & Sonos Play-1
Bob from Indianapolis IN on 6/28/2016
I bought the Flexson Ceiling Mount and the Sonos Play-1 speaker to bring music to my front porch. The ceiling mount was very easy to put up and it fit the Sonos Play-1 speaker perfectly. It works flawlessly and the sound on my porch is now awesome! Highly recommended!!
Pros: Easy to put up; speaker fits perfectly; the mount and the speaker are exactly the same color; easily adjusted; sounds great.
Cons: None.
0 of 0 found this helpful