About the Rockbot Commercial Media Streamer
Stream perfect music playlists for your business
Can a little blue box really make your customers so happy they want to come back again and again? We think so. The Rockbot Media Streamer is your gateway to a customizable playlist that everyone will love.
Stream perfect music playlists for your business
Can a little blue box really make your customers so happy they want to come back again and again? We think so. The Rockbot Media Streamer is your gateway to a customizable playlist that everyone will love.
The media streamer gives you access to the cloud-based Rockbot music service (subscription required) which opens up a fabulous world of licensed music for you to play in your commercial space. You can customize your selections to suit your clientele, and change it up based on time of day, location, sudden mood changes — whatever works best for your business at any given moment.
Convenient connections
The Rockbot streamer hooks up to your audio system via an analog cable (not included). Its micro USB Type C port comes with a 3.5mm adapter. You'll need a 3.5mm stereo cable or a 3.5mm to RCA adapter, depending on your audio system's available connections. Connect the included cable to the streamer's HDMI output to display song and artist information on a TV screen.
The box can download and store your favorite playlists, so you can even access them during a local internet outage.
Licensed and legal
When you play music for paying customers, you need a public license. Fortunately, Rockbot takes care of that detail for you. When you subscribe to their service, you can stream a perfect mix of music in your establishment, secure in the knowledge that it's licensed and legal.
---
Get a free system design
After we gather your information, we'll send you a detailed system plan. It will include a link to a pre-filled shopping cart. Ordering is easy, and delivery is fast.
---
READ LESS
Product highlights:
connects to cloud-based Rockbot music streaming service (subscription required)

plans start at $24.95 per month

HDMI output lets you display song and artist information on a TV screen
USB output with 3.5mm adapter to connect to your existing sound system
connect directly to your router via the Ethernet port
create custom playlists or sync your own Spotify and iTunes favorites
pre-installed microSD card contains the Rockbot operating system
Rockbot remote app for iOS® and Android™ gives you convenient control of the system

share your playlists on social media

3-7/8"W x 15/16"H x 5-11/16"D
warranty: 1 year
MFR # Rockbot media player
KEEP READING
READ LESS
What's in the box:
Rockbot Commercial Media Streamer owner's manual
Audio streamer
16GB microSDHC card (pre-installed)
USB-AC power adapter
4 AC power plugs (US/AU/EU/UK)
39" microUSB-to-USB cable
6' Stereo 3.5mm-to-RCA cable
10' HDMI cable
14' CAT5e cable
5" microUSB-C to 3.5mm adapter cable
2 Wire-ties
2 Cable-clips
microSD card slot cover (w/ screw)
"Let's Get You Set Up" booklet
Rockbot "activation" link
Rockbot support-info sticker
3 Rockbot cable-stickers
2 Serial number stickers
Rockbot Commercial Media Streamer reviews
Average review:
Customer photos
Rockbot Commercial Media Streamer
Crutchfield customer from Ponte Vedra, FL on 4/16/2019
We have not installed them yet, so only a 4 star. But customer service leading to the purchase and the purchase followup has been great! D
0 of 0 found this helpful
More details on the Rockbot Commercial Media Streamer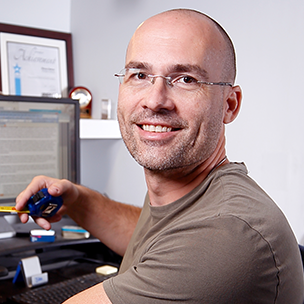 Researched by Crutchfield's

Stacey B.
Product Research
Features
Rockbot: Rockbot is a smart music solution, fully licensed for business. It offers you full control of your soundtrack through a web dashboard and a better experience for your guests, with the option to let them engage with the music right from their own smartphones. Whether you have 1 location or 100, Rockbot can be customized to fit your needs. The Rockbot music services requires a monthly subscription plan and pricing can vary by business type. Plans start at $24.95 per month; the most popular plan (Rockbot Engage) starts at $34.95 per month.
Note: Rockbot is fully licensed for your business (ASCAP, BMI, SESAC). Rockbot is currently only available for use by businesses in the United States.
Largest Selection of Licensed, Commercial Free, Streaming Music: With over 14 million songs licensed for your business, Rockbot plays more of the artists and songs you want heard in your restaurant/bar, gym/spa, retail or office space, hotel, and more. Choose from hundreds of stations designed for your business type or design your own playlists. You can even import your own playlists from Spotify or iTunes. Rockbot is the highest fidelity streaming commercial music service on the market; using a pressure balanced, stereo, 64-bit AAC in MPEG4 audio compression.
Playlists: Choose the right music for your business using Rockbot's expertly curated playlists. You can browse by Genre (Pop, Country, Rock, etc.) or Category (Most Played, Late Night, etc.) Or, create your own customized playlist for your business.
Automatic Updates: Rockbot updates your library with new releases every day. You'll always have the latest hits in your playlists
Smart Music: By learning the preferences of managers and guests, Rockbot continually improves the quality and selection of your music.
No Repeats: Rockbot's algorithms create balance in your soundtrack and guarantee that songs are never overplayed. Rockbot recommends having at least 1500-2000 songs in a playlist to avoid any type of repetition.
Note: Looking for specific playlists or missing content, send a music request email to support@rockbot.com with the requested genre title, artist or song name.
Centralized Web Dashboard: Easily manage the soundtrack at your business, all from a centralized web dashboard on your Windows PC, Mac computer, Apple iOS device, or Android smartphone/tablet. Whether you have 1 location or 100, Rockbot easily deploys to your network and is effortlessly managed at local, regional, or national levels through this centralized dashboard. You'll be able to easily access your music library and settings at anytime from the web on your computer, tablet, or smartphone.
Rockbot Remote App: The Rockbot Remote App (for Apple iOS 9.2+ and Android OS 4.2+) allows business owners and manager to control the Rockbot Music service from an Apple iPod touch/iPhone/iPad or Android smartphone/tablet. Easily adjust the volume, skip songs, start and stop the music, and change playlists right from a compatible smartphone or tablet running the Rockbot Remote App. The Rockport Remote App also lets you quickly preview upcoming songs, view your playlist history, and ban songs or artists in seconds. You can even stream music from your mobile device to the Rockbot media streamer and your connected audio system.
Note: Users must have Rockbot admin permissions in order to access and utilize Rockbot Remote. Any non-business will be automatically removed.
Connectivity: Easily connect Rockbot to your existing internet and sound system. The Rockbot is equipped with a Ethernet port and comes with a 15' CAT5e cable to connect to your home's network router for access to the internet. A microUSB-C port along with the included 5" microUSB-C to 3.5mm adapter and 6' RCA to 3.5mm stereo cable provide connection to your audio system. An HDMI video output and the included 10' HDMI cable provide song/artist information and album art to a connected display (the HDMI output does not support audio).
Note: A DSL or cable connection of at least 1 MB per second (average speed) is recommended for optimal performance.
microSD Card: The pre-installed microSD card (16GB) is the operating system for the Rockbot media streamer. The microSD card needs to be inserted into the Rockbot media streamer for music to play through your connected sound system.
Unlimited Control & Customization: Rockbot offers unlimited control & customization through its centralized web dashboard & remote app. Set permissions, enable playback times, ban songs/artists, disable explicit lyrics, and more.
Set Permissions: Assign permissions to your managers at the corporate, franchisee or store level to better control your music.
Start/Stop Times: Rockbot can automatically be setup to start and stop every day at specified times. Your playlist will instantly start playing and can automatically start and stop with your business hours. The hours can be adjusted differently for every day of the week, as well as unscheduling the player by deselecting the checkmark next to the day.
Mood Sensing: Rockbot can be set to automatically play different music at different times of the day to match the mood or vibe of your business.
Ban Artists/Songs: Easily ban any artist or song from playing, so you will never hear that singer or song again.
Disable Explicit Lyrics: You can also disable the playback of music with explicit lyrics (even based on time of day). Rockbot's lyrics filter may not always meet your standards; if you require 100% filtering for your audience please contact Rockbot directly and they can set you up with their pre-built clean playlists.
Crossfade: Crossfade is the transition from one song to the next. You can decrease or increase the time in seconds which will put more time between songs or vice versa. If you want to decrease the seconds between songs, adjust the setting closer to 10 seconds.
Song Skips: You can skip songs within your playlist. Due to licensing agreements, only six songs are allowed to be skipped per hour.
Holiday Music: Even Holiday music can be scheduled and turned on or off quickly.
Enterprise Control: Easily manage all of your locations with one enterprise account; and give every location, franchisee, manager, and employee as much or little control.
Customer Control: Create an amazing guest experience by letting your customers engage with your music. The Rockbot app lets them see the music playing, request songs from your pre-approved library, and discover your promotions.
Social Media: You can even share your playlists on Instagram, Twitter, and Facebook through the Rockbot app.
External AC Power Supply: The included external AC power supply with 39" microUSB-to-USB cable will need to be connected to an AC wall outlet or surge protector.
Q
Crutchfield asked: Why did you buy this?
A
Morgan from Crutchfield recd. Visited Rockbot for trial. Rockbot contacted me and I was very impressed with their product and their service.
[ Gregor Aug 10, 2018 ]