Really nice speaker stands bring those tweeters to eye level
Crutchfield customer from Brooklyn, NY on 3/12/2020
These are rated for speakers weighing up to 75 pounds. My Acoustic Zen Adagio's are 78 lbs and I checked with the manufacturer and they are fine. I needed three inches of height to bring my tweeter up to eye level and I needed to tilt the front's slightly upward about 1/2 inch. These worked beautifully and now, with a little work, these speakers are set up perfectly for nice highs with the tweeters that were too low and a little tilt backward as recommended by Robert Lee, the designer and manufacturer of my loudspeakers. Light in weight, which is good. Great speaker stand for about 80 lbs and below.
Pros: They bring tweeters up to eye level which REALLY opens up the highs. The tilt upward it the front if your speakers require that. Sturdy built quality. Rated at handling a 75 speaker, but manufacturer assured me they handle more.
Cons: Wish I could wheel them around to position, but I used those furniture sliders under them to move them into position.
1 of 1 found this helpful
Nicely, nice, great
Crutchfield customer from Saint Paul, MN on 6/10/2019
nicely built. nice packaging, great performance
Pros: very solid.
Cons: non
0 of 2 found this helpful
Aperta 200-Great Accessory
Remond from Centennial, CO on 5/25/2017
Got the Aperta 200 in black for the ATC SCM19V2 Speakers (39lbs. ea.) I originally found out about IsoAcoustics at the RMAF, and was impressed. Don't expect it to change your Radio Shake speakers into Magico's, just like everything in tweeks, it will be incremental. In my case it enhanced the micro & macro, leading edge & decay more then anything else. A small step, but a sure step towards 'Live Sound's. I do recommend it highly. If you're on a budget & don't mind the height (5" vs 3.5") get the same Iso but made from hard plastic, not aluminum. Build quality & packing are superb.
Pros: Improves Sound, Improves Sound, ohhh I said that already.
Cons: Little bit coastly.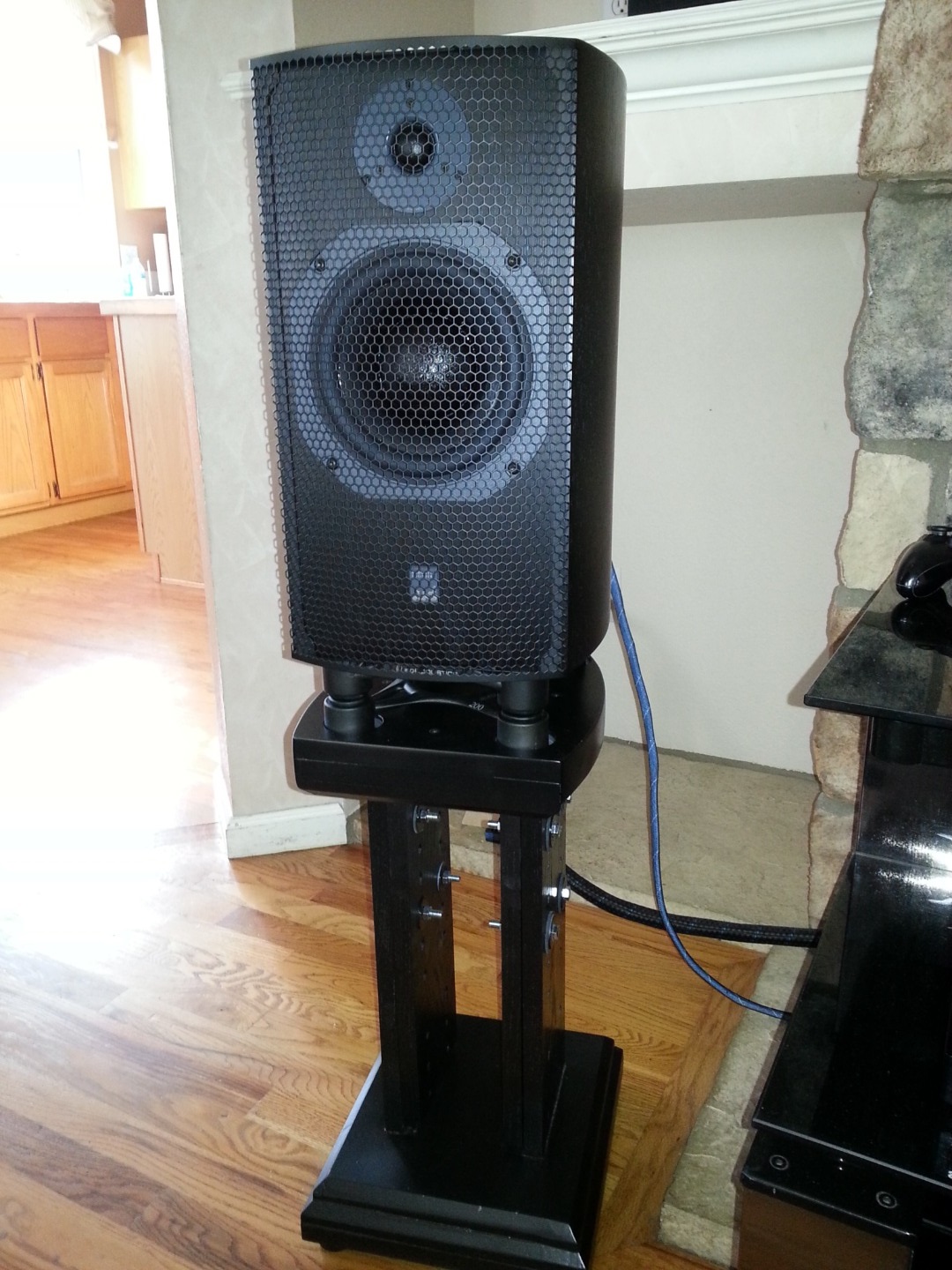 4 of 4 found this helpful