About the Automatic Connected Car Assistant
Car connectivity for help in all kinds of situations
If you're going to have a smartphone in the car with you, why not put it to good use and have it keep you up to date on what's going on with the car? Automatic's Connected Car Assistant offers a wide range of services to help us through emergencies, engine trouble, parking hassles, and much more — all through a simple device that talks to our smartphones and a suite of apps. Best of all, with your purchase you can get six months of full service from Automatic for free.
Car connectivity for help in all kinds of situations
If you're going to have a smartphone in the car with you, why not put it to good use and have it keep you up to date on what's going on with the car? Automatic's Connected Car Assistant offers a wide range of services to help us through emergencies, engine trouble, parking hassles, and much more — all through a simple device that talks to our smartphones and a suite of apps. Best of all, with your purchase you can get six months of full service from Automatic for free.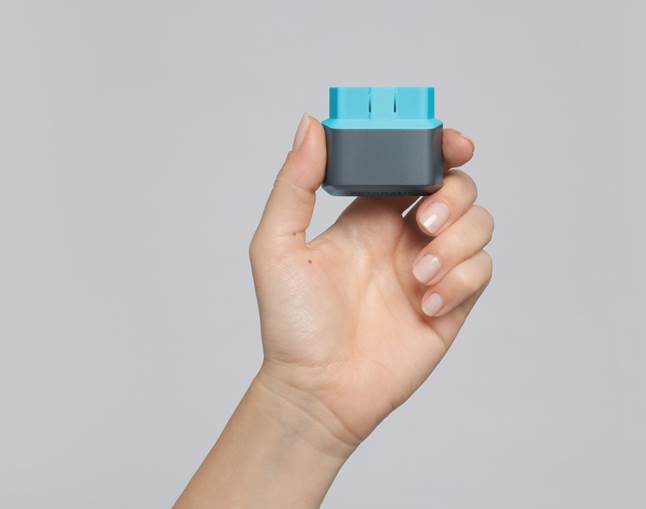 Keeps you safe and informed
If you've got a 1996-up gas-powered vehicle, the Automatic can change the way you approach even the most ordinary drive. The adapter works with the Automatic smartphone app to provide a wealth of information about your car's performance and usage. Automatic can decipher "check engine" light codes and possibly help prevent a trip to the mechanic. It also remembers where you've parked, and lets you track your vehicle's location if you're not in it. If you're in a severe crash, Automatic's 24/7 Crash Alert agents will call you and agent stay on the line while they dispatch emergency services. They will even notify your loved ones.
Works with most cars and smartphones
Most gas engine cars made since 1996 have an OBD-II diagnostic port, which is typically located below the steering column. You simply plug the Connected Car Assistant into the port, pair it with your smartphone, and you're ready to go. Start by downloading the Automatic CCA app from your phone's app store, follow the instructions in the app, plug in your adapter and go for a ride. Automatic is compatible with the iPhone® 5 or newer (iOS 10+), and just about any Android™ phone running the 4.3 version or newer.
You can access Automatic through the app, but it's also available through a web dashboard. It'll show you trips for all your connected vehicles if you've got more than one adapter, and you can filter by time/date, distance, duration, cost, or miles per gallon.
Always connected for tracking purposes
The Automatic Connected Car Assistant uses LTE-M technology, which means users can check in on their car's whereabouts and performance at any time, regardless if their phone is present or Bluetooth® is available. This means you can keep tabs on your car when someone else is using it, track other drivers in your household or your fleet of commercial vehicles through the Automatic CCA app and the web dashboard let's see trip history. It'll also help you find your car quickly in a crowded parking lot, so you'll have one less thing to worry about when at the amusement park, grocery store, or stadium.
Get other car-friendly apps involved
Turn to the Automatic App Gallery online for more apps currently available to work with the Automatic Connected Car Assistant, including:
Amazon Echo with Alexa: Automatic is part of the Alexa skills set, so you can ask Alexa about your car via your Echo, and find out where your car is parked, how much fuel is in it, how much you drove last week — anything that comes to mind.
Business expenses for drivers: You'll find several apps that can keep track of those hours spent on the clock driving for work, including Concur, Expensify, FreshBooks, and Xero. You'll be able to provide details for each trip, including a route map. And you can even submit a receipt right from your phone.
Control of connected devices: Like the Nest thermostat below, more of the devices you use every day are becoming connected. Automatic's ready to "talk" to these devices through their respective apps, so visit the Automatic App Gallery for updates. The IFTTT (If This Then That) app lets your car control house lights, door locks, and other connected appliances. Muzzley combines command of several connected devices into one easy-to-use app.
Cashless toll payment: The PayTollo app works with Automatic to instantly pay your tolls in select areas, no cash or extra transponders required. Just download the app, register your car, add a payment method, and you're ready to roll through normal electronic collection lanes, avoiding waits in cash-only lines.
Automatic lets your car talk to your Nest
The Nest Learning Thermostat is designed to track your preferences and automatically set the temperature at home according to your routine. You can set it up while at home, but what if you've got an irregular schedule and get home at different times each day? Automatic can communicate with your Nest thermostat, allowing for optimum comfort when you get home without wasting any energy.
You can set up heating and cooling rules for your Nest through Automatic, based on when you turn your car's engine on and off and how far you are from home. And you can even give the Nest an estimated time of arrival once you're in your car, so you can have your home at the perfect temperature as soon as you walk through the door.
Roadside assistance
Your Automatic purchase gives you the option to enroll in Drivers' Assist, a cross-country, round-the-clock roadside assistance service that can help you out of a jam when you call the phone number on the Automatic CCA app. You can get coverage for disablement incidents like dead battery, flat tire, empty fuel tank, lockout, stuck vehicle requiring winching, and even tow service. Coverage is capped at $100 per event, and membership terms and conditions apply.
Crash alerts
Nobody wants to get into a car accident, but it can happen at any time. Automatic has crash agents on hand 24/7 to call nearby authorities if you've been involved in a severe crash. And you can program the Automatic CCA app so Automatic's agents can notify loved ones if you've been in an accident.
Take the worry out of "check engine" lights
Automatic eliminates the mystery of "check engine" lights, giving you the information you need to decode and even clear them, so you won't waste time and money going to the mechanic or dealer for a loose gas cap or other simple issue. If it's a serious problem, you'll be able to research your best mechanic options ahead of time.
Two options for using Automatic
Automatic lets you choose which level of engagement you'd like between "Select Service" (free for 3 years) and "Premium Subscription" (free for 6 months, then $5 per month afterward). Premium Subscription services include:
Crash alert
Real-time location and sharing
Roadside assistance
Engine light diagnostics
Parking tracking
Smart home integration
App integration
Driving history and insights
Cashless toll payment processing
Business expense tracking
Maintenance reminders (coming soon)
With Select Service, you can enjoy the following features free for 3 years:
Crash alert
Engine light diagnostics
Driving history and insights
Cashless toll payment processing
Maintenance reminders (coming soon)
Six free months of Premium Subscription service
Regardless of which option above seems more appealing right now, you'll instantly get six free months of Premium Subscription service for purchasing an Automatic Connected Car Assistant and activating your account. Don't forget you'll need the Automatic CCA smartphone app to make it all work!
Automatic helped one of our employees out of a potential jam
Peter Logan, one of Crutchfield's car audio buyers, had an earlier version of the Automatic car adapter in his vehicle. When his car's "check engine" light came on unexpectedly, he remained calm and checked the Automatic app display on his smartphone, which indicated that one of his car's cylinders was misfiring. He double-checked this with a simple online search at home, learning that it was a common issue for his car's make and model. Peter was able to take his car to his mechanic and confidently address the problem, saving himself time and worry.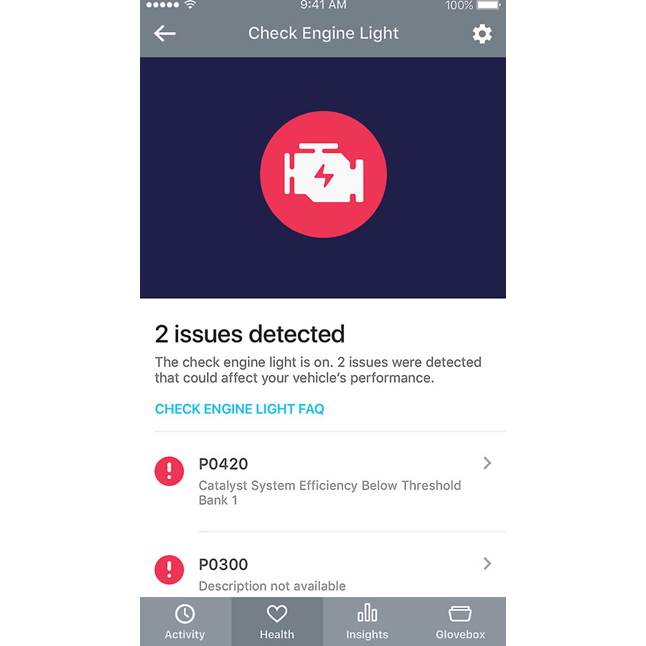 READ LESS
Product highlights:
connected car adapter/telematics device with LTE-M pairing
includes 6 free months of Premium Subscription features with purchase and activation
works with most gas engine cars built after 1995 by plugging into the vehicle's OBD-II port (not available for use outside the U.S.)
compatible with iPhone 5 (iOS10+) and newer and most Android phones (free Automatic CCA app required)
compatible with Alexa via Amazon Echo for vehicle information
Select Service (free for 3 years) features:
24/7 severe crash assistance, including calls and texts to your emergency contacts
access vehicle diagnostic codes
driving history and insights
cashless toll payment processing in select areas
Premium Subscription (free for 6 months, $5/month after) features include Select Service plus:
vehicle monitoring using your phone or computer, including finding it in a parking lot
24/7 roadside assistance for disabled vehicles (coverage up to $100 per incident) — Drivers' Assist membership terms and conditions apply
compatible with Nest Learning Thermostat for automated heating and cooling from the road
compatible with apps for mileage expensing, smart devices, automated routines, and more

dimensions: 1-15/16"W x 1"H x 1-11/16"D
weight: 1.2 oz.
warranty: 18 months
MFR # AUT-450C
What's in the box:
Automatic (AUT-450C) module with OBD-II plug
We don't have any reviews, yet.
Submit a review and then enter to win a $350 gift card.
Be the first to review this product
Thanks for submitting your review
Most reviews are processed and published within 5 business days. You will receive a confirmation email once your review has been published.
Customer photos
More details on the Automatic Connected Car Assistant

Researched by Crutchfield's

Research Team
Product Research
Features
Overview: The Automatic Connected Car Assistant (CCA) is a small, gray and blue plug-in device that provides valuable information about your car's performance as well as your driving habits. The adapter plugs into your car's standard diagnostic port (OBD-II), and reads the data on your vehicle's on-board computer. Using the Automatic CCA app on your iPhone or Android device, you get instant feedback on your vehicle's performance (mileage, gas usage, engine health), as well as analysis of your driving habits (speeding, hard acceleration, hard braking). In addition, Automatic CCA can detect if you're in a serious accident, and will contact you to see if you're OK, and even contact your loved ones. Automatic CCA can also integrate your car into many of your Smart Home devices and applications. There are two service options to choose from: Select and Premium.
Automatic Adapter: The Automatic CCA car adapter plugs into the OBD-II diagnostic port, which is standard on all cars since 1996. It works with many gasoline, hybrid, and diesel vehicles made for the U.S., but is not compatible with exotic vehicles, electric cars, hydrogen hybrids, or plug-in hybrids. The port is the same one used by your mechanic when you take your car in for service, and is typically located under the steering wheel. The Automatic CCA module connects to the cloud via mobile telephony and securely uploads the driving data to your account. Built-in GPS tracks your location while you drive, so you can even track the location of your vehicle, even if you aren't the driver. The adapter identifies your vehicle each time it is used, allowing you to move the adapter from car to car and keep track of multiple vehicles.
Automatic CCA App: The free Automatic CCA app only works with the Automatic CCA adapter to connect your smartphone to your account. The Apple version is available from iTunes, and works with iPhone 5 or newer running iOS 10.0 or later. The Android version is available from Google Play, and works with devices running Android version 6.0 and up.
Service Options: There are two options for using the Automatic Connected Car Assistant. Automatic offers free Select Service for three years. Select Service offers Crash Alert, Engine Light Diagnostics, Driving History and Insights, Cashless Toll Payment Processing, and (coming soon) Maintenance Reminders. A Premium Subscription is free for the first six months, then $5.00 per month thereafter. Features of the Premium Subscription include all benefits of the Select Service, plus Roadside Assistance, Parking Tracking, Smart Home Integrations, App Integrations, Real-time Location and Sharing, and Business Expense Tracking.
Instant Feedback: The Automatic adapter has a built-in accelerometer that is accurate to within 0.012G. It analyzes your driving and provides subtle audio cues to help you drive smarter. The adapter will sound a quick beeping tone when you exceed 70 miles per hour, accelerate at a high rate, or brake hard. At the end of your trip, your driving score will reflect the number of times you were alerted.
Drive Score: As you drive, Automatic CCA uses several factors to calculate your Drive Score. Your Drive Score reflects how safely you drive, based on your driving behavior, driving conditions (weather, traffic), and the time and route you take. If you frequently drive over 70 mph or accelerate or brake hard, your Drive Score will be lower. Being a less aggresive driver will result in a higher Drive Score, saving wear and tear on your vehicle, saving money on fuel, and making you a safer driver.
Related Apps: The Automatic CCA car adapter and the Automatic App work with many 3rd-party apps to assist you with other aspects of your life. Automatic CCA can help you with record keeping and expenses for the business part of your driving by working with apps such as PayTollo, Concur, Expensify, Nexonia, Xero, and FreshBooks. Apps such as IFTTT (If This, Then That) can create powerful connections between Automatic and many other device and digital services. The YourMechanic app can help you maintain your car, diagnose problems, and even send a mechanic to you. Convenience Apps, such as Nest and SpotAngels, can automatically perform services such as pre-heat/cool your home before you get there, or alert you that your parking meter is about to expire.
Automatic Dashboard: On your computer, you can view details on all of the trips you take in your vehicle. Each trip is broken down by time, date, distance, duration, miles per gallon, and mileage cost. It also analyzes your driving, indicating the number of minutes you drove over 70 mph, and the number of times you hard accelerated or hard braked. You can even view the trip on a map. You can view an average of your trips over a week, month, year, or within a custom date range. As you analyze your driving data, you can make subtle adjustments to your commute, such as finding a more efficient route or improving your driving habits, to save money and fuel.
Locate Your Car: Since it uses mobile cellular phone service, Automatic CCA always knows where your car is. This can be helpful when you are trying to locate your vehicle in a crowded parking lot, or to keep track of your teenage driver. If your car is stolen, Automatic CCA can easily help you and the authorities find your vehicle.
Crash Alert: An accelerometer built into the Automatic car adapter can determine when you've been in a serious crash. It plays a message to let you know it's about to call for help. The app uploads the location and details of the crash to the Automatic emergency call center. An agent calls your phone to confirm you need assistance, then requests help from local authorities. In addition, a call is placed to pre-designated phone numbers to let your loved ones know you've been involved in a crash, and that help is on the way. Unlike other crash assistance services, Automatic's Crash Alert require no subscription fees.
Check Engine Light: When your vehicle's Check Engine light comes on, the Automatic CCA app will display the trouble code, a brief description of the problem, and possible solutions. A link is provided to allow you to search the Internet for more information. For minor issues, such as a loose gas cap, you can reset the Check Engine light right from your phone. For problems requiring service, a link will be provided to help you locate a well-reviewed expert mechanic near your location.
The Automatic Connected Car Assistant replaces these items

Adding...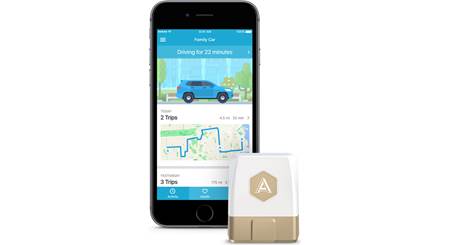 Car monitor with real-time tracking: find your car, check engine light diagnostics, or get help in a crash
access vehicle diagnostic codes
vehicle monitoring using your phone or computer
24/7 crash assistance, including calls and texts to your emergency contacts
2 questions already asked