About the Fortin EVO-ONE-TOY5
Remote start your vehicle — precool in summer, preheat in winter
Choosing the right remote start system and installing it in your vehicle has become a lot simpler and more affordable with this all-in-one Fortin EVO-Series package. The EVO-ONE-TOY5 system includes a digital interface module, which bypasses your vehicle's immobilizer circuits so you can start it without a key, and a T-harness that'll connect the module to your specific vehicle.
Remote start your vehicle — precool in summer, preheat in winter
Choosing the right remote start system and installing it in your vehicle has become a lot simpler and more affordable with this all-in-one Fortin EVO-Series package. The EVO-ONE-TOY5 system includes a digital interface module, which bypasses your vehicle's immobilizer circuits so you can start it without a key, and a T-harness that'll connect the module to your specific vehicle.
Vehicle-specific harness simplifies the installation
While not quite plug-and-play, the harness connections cut down installation time considerably, so you do-it-yourselfers out there can save a little money. Fortin includes a code on the package that you use on their website to download and print detailed, illustrated instructions for your installation. In addition, Crutchfield offers free lifetime tech support, via our toll-free telephone number, to help ensure your remote start installation goes smoothly.
Use your factory remote
You start your vehicle by pressing the lock button on your factory key three times. This system lets you start your car from as far away as the key will lock and unlock your doors. Note: This feature works on most vehicles, but in certain select vehicles, the factory key won't work with this remote start system and an RF kit will be required for installation. Please contact us for more details.
Optional RF remotes increase the range
If you want to be able to start your car from inside your home or office, for instance, you can extend your range by simply plugging in one of these RF remote kits to the interface module.
Fortin RF641W 1-way, 4-button RF remote kit, 1500-foot range ($80)
Fortin RF642W 2-way, 4-button RF remote kit, 2500-foot range ($120)
Each RF kit contains two remote controls, an antenna module, and harness. Both kits let you remotely lock and unlock the doors, pop open the trunk, and perform other functions in addition to starting your engine.
Integrates with your factory security system too
The EVO-ONE-TOY5 also gives you control over your vehicle's factory security system's basic functions like horn-honking, light-flashing, and door-locking, giving you a little peace of mind when you get into your running car.
IMPORTANT:
The EVO-ONE-TOY5 bypass module requires a Fortin FLASHLINK updater in order to program it to work in your vehicle.
If you know how to use a multimeter and have experience working with your vehicle's electrical system, you should be able to install this remote start system yourself. If not, please consider having your system professionally installed.

To ensure vehicle compatibility, please enter your vehicle information. Your order will be reviewed by our Car Experts group, who will contact you if further information or recommended accessories are needed.
READ LESS
Product highlights:
remote start system
works in select 2014-up Toyota vehicles with standard ignition (not push-to-start)
vehicle-specific harness included
requires FLASHLINK Updater (#938FLINK) for programming
uses factory key to start vehicle remotely
also controls factory security basic functions
remote start function is for fuel injected, diesel, and hybrid vehicles with automatic transmissions only
warranty: 1 year
MFR # EVO-ONE-TOY5
What's in the box:
Fortin EVO-ONE-TOY5 owner's manual
EVO-ONE remote starter and alarm interface module
THAR-TOY5 Power connection T-harness
THAR-TY20 Secondary connection T-harness
Valet switch with 36" wires (2-pin plug)
Hood pin-switch
7' 6-Pin harness
EVO-ONE Quick Installation Guide
User Guide
THAR-ONE-TOY5 Parts Included diagram
Wire Color activation key card
Warning/Attention sticker
We don't have any reviews, yet.
Submit a review and then enter to win a $350 gift card.
Be the first to review this product
Thanks for submitting your review
Most reviews are processed and published within 5 business days. You will receive a confirmation email once your review has been published.
Customer photos
More details on the Fortin EVO-ONE-TOY5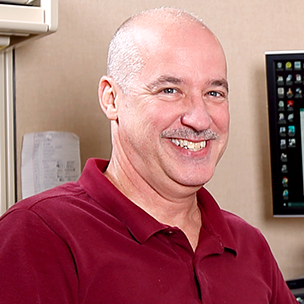 Researched by Crutchfield's

Russ B.
Features & specs
Lines of Defense
Alarm
Y
Pager Warning
No
Scan-resistant Remote Codes
No
Battery Backup
No
Trigger Methods
Glass Break Sensor
No
Accessory Pins
Yes
Current Sensing
No
Operations
Arming Method
Active
Included Remotes
None
Number of Remote Buttons
N/A
Number of Remote Functions
5
Two-way Remote
N/A
Smartphone Integration
Optional
Factory Security Integration
Yes
Number of Cars
1
Hood/Trunk Release
Yes
Remote Door Locks
Yes
Remote Start
Yes
Manual Transmission Compatible
Yes
Valet Switch
Yes
Manual Override
No
Delayed Operations
Entrance
No
Exit/Last Door
No
Reset/Trigger
No
Rearm/Disarm
No
Number of Zones
8
Warranty
Parts Warranty
1 Year
Labor Warranty
1 Year
Product Research
Features
Overview: The Fortin EVO-ONE-TOY5 is a combo package containing the EVO-ONE, a universal, all-in-one high-power remote starter, security system, keyless entry, and data interface module. Included with the EVO-ONE module are two T-Harness for interfacing into the vehicle wiring on select Toyota vehicles with an automatic transmission and an H-Key ignition system. The EVO-ONE and T-harnesses are designed to greatly shorten the installation time of the remote start/security system in those vehicles by making many of the connections via direct plug-in harnesses.
Notes:

This is a complex product, and it is recommended that installation is performed by a professional installer or experienced do-it-yourselfer.
A Flash Link Updater (sold separately) will be required for loading vehicle-specific firmware into the EVO-ONE module.
Compatibility: The EVO-ONE-TOY5 is currently compatible with select 2014-2020 Toyota Highlander and Tacoma models with H-Key ignitions and an automatic transmission (not compatible with push-to-start vehicles). Click here to see if your vehicle is compatible.
EVO-ONE Programming: The included EVO-ONE module will need to have its firmware flashed for your specific vehicle using a Fortin Flash Link Updater (938FLINK), which is sold separately. The Flash Link Updater connects to both the EVO-ONE module and your Windows computer (MAC not supported), letting you update the firmware as well enable/disable features. The module has three on-board LED to simplify the programming and diagnostics of the system.
Remote Start Features: The EVO-ONE remote starter, security system, and keyless entry offers many programmable features. A few of the key Remote Start features include:
Engine Run Time: Gas: 15 min, 7 min, 3 min; Diesel: 30 min, 15 min, 6 min
Unlock Pulse Time: Single 0.25 sec, Double 0.25 sec, Single 4 sec, Single 2.5 sec, Single 1.5 sec, Single 0.75 sec
Cold Start Time: Interval: Every 3 hours at 23°F, Every 1.5 hours at -23°F; Runtime: programmed length or 5 minutes
Diesel Mode: Off, Enabled with 20 sec delay between ignition power and starter crank, Enabled with 10 sec delay, Enabled with no delay
Start Attempts: 1, 2, 3
Vehicle Type: Gas/Diesel, Hybrid
Alarm Duration: 30 sec, 60 sec, 120 sec
Additional Features:
Lock/Unlock: The factory door locks will be locked/unlocked when activated from the factory or optional RF remote.
Arm/Disarm: The EVO-ONE will arm and disarm a factory alarm, if applicable.
Hood Pin: A hood pin-switch is included, if not using a factory hood pin.

Important Note: It is highly recommended to install the provided hood pin-switch if no factory one exists in your vehicle. If the hood is opened while the vehicle is running, after remote starting, the hood pin-switch will trigger the module to shut down the engine.

Horn/Siren Output: The EVO-ONE will honk the factory horn when locking/unlocking and during programming. A negative (-) output is also provided that can be used in conjunction with a relay (sold separately) to provide +12 volts to an optional siren.
Parking Lights: The EVO-ONE will flash the vehicle parking lights, indicating when locking/unlocking and for programming.
Trunk Output: The EVO-ONE can activate the vehicle's trunk release. Pulse 0.5 sec, Pulse 2.5 sec, Unlock before trunk pulse 0.5 sec, Trunk output at ignition only.
User Interface: The EVO-ONE-TOY4 offers three different ways to start the vehicle or control the built-in alarm system:
Start the vehicle with the OEM remote by pressing the Lock button 3 times
Included Harnesses: The EVO-ONE-TOY5 includes the THAR-TOY5 and THAR-TY20 pre-wired T-harnesses with multiple plugs on each end that connect to the EVO-ONE module and the vehicle's OEM wiring. An activation key to WireColor.com is included for a free vehicle wire color diagram.
1 question already asked
Q
Does this work with push button start?
[ Lee Jun 25, 2020 ]
A
Hi Lee. Please contact an Advisor at 1-800-324-9695. We will be happy to have a member of our Car Expert team give you a call back to answer your questions regarding compatibility of the Fortin EVO-ONE-TOY5, and your vehicle.
[ Jess Jul 13, 2020 ]
Staff