About the SVS PB-2000 Pro
Bass power you'll hear and feel
When you have a product as successful as SVS's 2000 series subwoofers — the company's bestselling models ever — you'd better have a good reason for replacing them. Actually, their new PB-2000 Pro is more than an update of the PB-2000 — it's a reinvention. Although the cabinet size is the same, the woofer and amplifier are all new, and this model now has dual bass-reflex ports like SVS's pricier
PB-3000
.
Bass power you'll hear and feel
When you have a product as successful as SVS's 2000 series subwoofers — the company's bestselling models ever — you'd better have a good reason for replacing them. Actually, their new PB-2000 Pro is more than an update of the PB-2000 — it's a reinvention. Although the cabinet size is the same, the woofer and amplifier are all new, and this model now has dual bass-reflex ports like SVS's pricier PB-3000.
You won't find many subwoofers anywhere near this price range that can deliver bass as low and loud and clean as this one can. If you're looking for a sub that can rock a large home theater, but also offers easy ways to fine-tune the sound for any room, read on.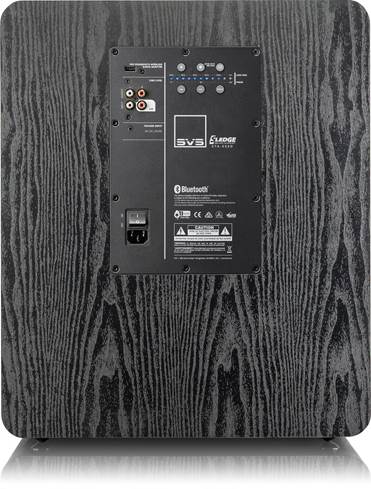 The PB-2000 Pro's rear-panel touch controls make changing settings easy.
Deep, powerful, and precise bass for movies and music
The PB-2000 Pro's 12" aluminum-cone woofer and high-current 550-watt amplifier produce subterranean low frequencies all the way down to 16 Hz! The innovative amplifier design combines the efficiency of a Class D switching power supply with the high current capability of fully discrete MOSFET output devices. You'll hear seismic rumble and crushing impact in movie soundtracks, and tuneful bass lines in your favorite music.
The PB-2000 Pro's dual 3" ports allow the long-throw 12" driver to make wide excursions, creating high-output levels at very low frequencies. Those flared, low-noise ports are placed on the front of the enclosure to minimize back-wall interaction for greater bass accuracy and easier sub placement.
That's the brawn part. The PB-2000 Pro's "brains" are supplied by a sophisticated 50MHz Analog Devices Audio DSP that is one of the most advanced digital processors you'll find in a subwoofer. It constantly monitors and maintains pristine sound quality through advanced in-room tuning, optimized frequency response curves, powerful DSP controls, and more.
Simple control from the sub or your phone
The PB-2000 Pro is designed for easy set-up and integration in both multichannel home theater and two-channel systems. On the back panel is SVS's Intelligent Control Interface, which uses touch buttons and an LED bar to make changing DSP settings and other audio adjustments straightforward.
But the best way to control this sub is via SVS's free smartphone app, a feature that until now has only been available on SVS's pricier subs. It lets you select your room's layout, tweak volume level and crossover frequency, and change other key audio settings. You can save up to three groups of tailored settings as presets — for example, separate listening modes for movies or music. Use the app to make all these adjustments and more, right from your seat.
READ LESS
Product highlights:
frequency response: 16-290 Hz (±3 dB)
built-in Class D amplifier with fully discrete MOSFET output delivers 550 watts of RMS power (1500 watts peak)
front-firing 12" aluminum woofer cone with cast aluminum basket for high efficiency and low distortion
bass reflex cabinet design with dual front-firing 3" ports
acoustically optimized cabinet features a double-thickness MDF front baffle and extensive internal bracing
advanced audio processing using high-resolution 50MHz Analog Devices Audio DSP with precise 56-bit filtering
rear-panel Intelligent Control Interface with backlit touch controls and LED display
full-featured control via Bluetooth&reg for Apple® and Android™ devices

app-based control of crossover frequencies, parametric EQ, polarity, and other bass management functions
bi-directional feedback shows adjustments in real time in app
selectable room gain compensation control with adjustable frequency and slope to better match bass to room size

three digital Parametric EQ filters with adjustable frequency, cut/boost, and Q values
continuously variable low-pass crossover (30-200 Hz)
continuously variable phase control (0-180°)
line-level/LFE RCA inputs
line-level RCA outputs to daisy-chain additional powered subwoofers
main power on/off switch plus auto standby/on mode
3.5mm remote trigger input for turning the subwoofer on/off from another component
USB output for service, and powering accessories like the SVS Soundpath Wireless Audio Adapter (sold separately)
detachable 8-ft. power cord
non-resonant ABS fabric mesh grille
17-5/16"W x 20-15/16"H x 23-15/16"D (with grille)
weight: 64.8 lbs.
warranty: 5 years
MFR # PB-2000 PRO BK ASH
We don't have any reviews, yet.
Submit a review and then enter to win a $350 rewards card.
Be the first to review this product
Thanks for submitting your review
Most reviews are processed and published within 5 business days. You will receive a confirmation email once your review has been published.
Customer photos
More details on the SVS PB-2000 Pro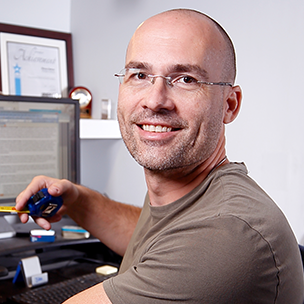 Researched by Crutchfield's

Stacey B.
Features & specs
The SVS PB-2000 Pro replaces these items:
Product Research
Features
High Excursion 12" SVS Woofer: The SVS PB-2000 PRO features an all-new 12" aluminum vented cone woofer and composite fiber dustcap with exceptional stiffness-to-mass ratio, plus a long-throw parabolic surround and proprietary injection molded gasket that ensures longevity and flawless pistonic motion for pinpoint control and accuracy. The dual ferrite magnet motor assembly, weighing nearly 15lbs, generates massive amounts of current to produce extreme driver excursion with precise control for deep, accurate, and authoritative bass. A dual layer voice coil design maximizes linearity and accuracy at full excursion while minimizing distortion and power compression, while an aluminum pole piece extension improves thermal management properties for exceptional heat dissipation.
Sledge STA550D Amplifier: Conservatively rated at 550 watts RMS / 1500 watts Peak power, the Sledge STA-550D amplifier maximizes the full potential of the 12" woofer with effortless power and absolute control. The innovative design combines the efficiency of a Class D amplifier with the ability to move large amounts of current through the fully discrete MOSFETs, enabling immense output with exceptional precision resulting in outstanding real-world subwoofer performance at all volume levels. The Sledge STA550D amplifier utilizes a sophisticated 50Mhz High Resolution Analog Devices Audio DSP that is one of the most advanced digital processors ever used in a subwoofer. Its the "brains" behind the serious brawn of the Class D amplifier that maintains pinpoint accuracy and pristine sound quality through advanced in-room tuning, optimized frequency response curves, powerful DSP controls and more.
Acoustically Inert Ported Cabinet: The PB-2000 PRO utilizes a dual front-firing port design for maximizing airflow, driver motion and amplifier power, while eliminating potential for port turbulence. A double-thick MDF front baffle and extensive internal bracing in the acoustically optimized PB-2000 PRO Series ported cabinet create a resonance-free environment that serves as a blank canvas for uncompromised subwoofer performance. Acoustic insulation eliminates all coloration or resonance from the cabinet, even when the deepest low frequencies are played at reference volume. The subwoofer cabinet also includes protective, non-resonant cloth grille and custom elastomer feet for reducing noise artifacts within a room.
Rear-Panel Intelligent Control Interface (ICI): The Intelligent Control Interface (ICI) on the rear-panel of the PB-2000 PRO cabinet provides control options for the subwoofer's most critical functions. Adjustments can be made for volume (-60 to 0dB) based on listening preferences and content to achieve full and balanced bass response. Other features of the ICI include a low-pass filter (30-200Hz) to ensure smooth sonic transitions and seamless blending with loudspeakers and phase control (0-180°) to shift timing of subwoofer output to align with main speakers or additional subwoofers.
SVS Subwoofer App: The SVS Subwoofer app (for Apple iOS 8.0+ and Android OS 4.3+) ) is the most convenient way ever to control volume, access multiple DSP functions and program custom presets for one-touch tuning optimized for music, movies, gaming, and more from your Bluetooth-connected Apple iOS or Android mobile device. Adjust crossover frequencies, a three-band parametric EQ, polarity, room gain and more from your favorite seat. The SVS subwoofer app also allows advanced customization so you can name the subwoofer for easy preset switching, choose the subwoofer standby mode and reset the subwoofer to factory settings. Bluetooth connectivity allows full control, even when the subwoofer is out of sight and bi-directional feedback shows adjustments in real-time on both the app and rear-panel subwoofer interface.
Volume Level: The Volume Level (-60 to 0dB) affects how loud the subwoofer plays. It should be adjusted to match the output level of your loudspeakers. Setting the level too high will cause the bass to seem bloated and is the single most common cause of bad sounding subwoofers. Setting it too low will cause your movie or music soundtracks to sound "thin" and less dynamic.
Low Pass Crossover: This Low Pass Crossover affects the upper frequency limit of the powered sub. The control range is 30-200Hz, along with a "LFE" (disabled) setting. The slope of the low pass crossover can be set 6, 12, 18, or 24dB/octave. For connection to a home theater receiver, the low pass should be set to "LFE" (disabled). For stereo receiver, it should be adjusted to blend with the natural roll-off frequency of your loudspeakers.
Phase Adjustment: The Phase Adjustment (0-180°) solves sound wave cancellation issues at specific frequencies and perfectly aligns the arrival of output from speakers and subwoofers to your listening position. Normally set to 0° if the subwoofer is near the main speakers. Adjusting Phase shifts timing of the subwoofer output to align with the main speakers or additional subwoofers.
Polarity Switch: In some cases, reversing polarity (Positive or Negative) solves dips or humps at the crossover frequency between a subwoofer and speaker and can be used to fix bass nulls or overly boomy spots in the listening area. Reversing the electrical polarity of the subwoofer amplifier makes it so the woofer moves in when speaker drivers move out and is normally set to positive.
Parametric EQ: The built-in Parametric EQ is a powerful tool for removing peaks and dips in your listening area, and for creating custom subwoofer output based on personal listening preferences. It allows you to set the desired center frequency of the filter (20-200Hz), increase or decrease the SPL dB of the filter (-12 to 6.0dB), or adjust the bandwidth of the filter (0.2-10.0).
Room Gain Compensation: The Room Gain Compensation feature fixes bloated sounding bass by optimizing low frequency output and extension when too much sound wave density is being created by a small room. The RGC frequency can be set to 25, 31, or 40Hz; while the RGC slope can be set to 6 or 12dB.
Presets: You can store up to three preset settings for movie, music and custom. This enables easy switching to optimize the PB-2000 PRO's output and settings based on your specific listening preferences with different kinds of content. If using the SVS App, these presets can be renamed as desired.
RCA Inputs & Outputs: Unbalanced RCA inputs are used for line-level connection between your receiver and the powered sub. For a single mono connection to a home theater receiver, use the R/LFE input. For stereo receivers, use both the L/R inputs. Use the Left and Right RCA outputs on the PB-2000 PRO to daisy-chain additional powered subwoofers.
Note: If you want to add wireless connectivity via the SVS SoundPath Wireless Adapter (946SNDPATH, sold separately), the PB-2000 PRO conveniently includes a USB input on the rear cabinet to easily power the wireless receiver.
Placement Options: The location of your subwoofer in the listening environment can affect its performance. If possible, start with corner placement on the same wall as the front speakers, or anywhere along the front stage in between or outside of your main speakers.
Corner Placement: Corner placement of a subwoofer reduces the potential to encounter nulls, which are acoustic cancellation points or "dead spots" in the room. While this can often make for hugely impactful bass, it can sometimes result in a "boomy" sound depending on your listening position. If you experience this, you can use the tuning controls to blend your PB-2000 PRO more smoothly with your speakers or try pulling it further away from the walls to smooth out the bass response.
Front Placement: Front of the room placement in between or just to the side of the front channel speakers is another common choice. Front of the room placement usually results in the best blending with the main speakers and center channel and minimizes localization effects.
Side Wall Placement: Side wall placement is less frequently used but can be an effective subwoofer location for excellent accuracy and output.
Note: To maximize the bass output and impact of your home theater, two PB-2000 PROs can be paired; one on either side of your room.
Auto On/Standby: With the "Auto On/Standby" feature activated, the powered sub will automatically turn-on when an audio signal is sensed and automatically turn off if there is no audio signal for ten minutes. There is also a Main Power On/Off switch located on the back of the powered sub.
3V-12V Trigger Input: When in standby mode, the powered sub's trigger input (3.5mm) can be used to automatically turn on the powered subwoofer if a signal is sent to this input from another component in the system (like your AV receiver) that features a trigger output.
The SVS PB-2000 Pro replaces these items

Adding...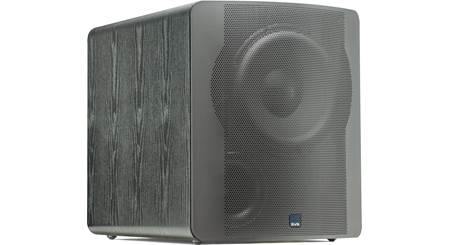 12" front-firing woofer with front-mounted port
built-in 500-watt amplifier
frequency response: 17-260 Hz