Memphis Audio VIVBELLE
Michael from Dyer, IN on 1/15/2022
2020 Jeep Wrangler
Very versatile in configuration options,excellent sound quality could not be happier
1 of 1 found this helpful
All muscle - POWERFUL
TCO from Dacula, GA on 9/11/2021
More power than expected and more than enough power than what I need. 2021 GMC Canyon. Running Morel Maximo 6 component speakers in front doors/dash and Morel Maximo coax 6 in rear doors. JL Audio 10TW3 thinline subwoofwer pushing the lows in custom made sealed box with amp tray by subthump and man this amp pushes my system to perfection. Explored getting Rockford Fosgate 5 channel punch amp and also the JL Audio RD900/5. So happy and glad I spent a few extra $'s and went with this Memphis 5 channel amp. It has exceeded my expectations and if you're looking for a single 5 channel amp to push your entire system you will definitely be pleased and satisfied with this amp alone.
Pros: Like the plane logo - it drops BOMBs with the bass and the mids and highs are crystal clean and sharp.
Cons: It may be a few hundred $'s more than the competitors 5 channel amps (Fosgate punch 1000/ JL Audio RD 900/5) but once you hear and feel the power the extra investment for the heart of your system is worth it!!
1 of 1 found this helpful
Memphis Belle 1300.5
Crutchfield customer from Stone Mountain, GA on 9/1/2021
2011 Chevrolet Silverado 2500/3500
As always Memphis never disappoints. This Memphis Belle replaced my original VIV900.5 I had for about three years and it rocks. I ran my VIV900.5 at 2 ohms on all five channels with the VIV 6.5 components on the front and rear doors and is doing the same with the Belle VIV1300.5. The VIV900.5 is a very powerful compact amp capable of powering any speakers with crystal clear highs and miss and thunderous bass to the subs. I purchased the Memphis Belle VIV1300.5 because the something went bad with VIV900.5 power supply and Memphis discontinued the VIV900.5 and made the VIV1300.5. Now I have even more power on all five channels and with the ability to get 900 watts into 1 ohms on the fifth sub channel, pure fire. However, you can not run 2 ohms on the front and rear channels if you configure your system for 900 watts at 1 ohms on the fifth sub channel. Only one channel can be 2 ohms and the other has to be 4 ohms. And the VIV1300.5 Belle is the same size as the VIV900.5, direct replacement without any modifications. The VIV1300.5 runs a bit hotter then the VIV900.5 but that's to be expected given the extra power and the 1 ohms capabilities on the fifth sub channel. So glad I stuck with the Memphis Sixty Five series amps. I HIGHLY RECOMMEND THIS AMPLIFIER for you car or truck audio system. It's installed in my 2011 2500HD Silverado crew cab truck under the drivers side seat.
Pros: Very powerful, multi rms power configuration, compact, highly adjustable, built-in Digital Signal processor.
Cons: Can run a bit hit depending on the installation location and ohm congratulation.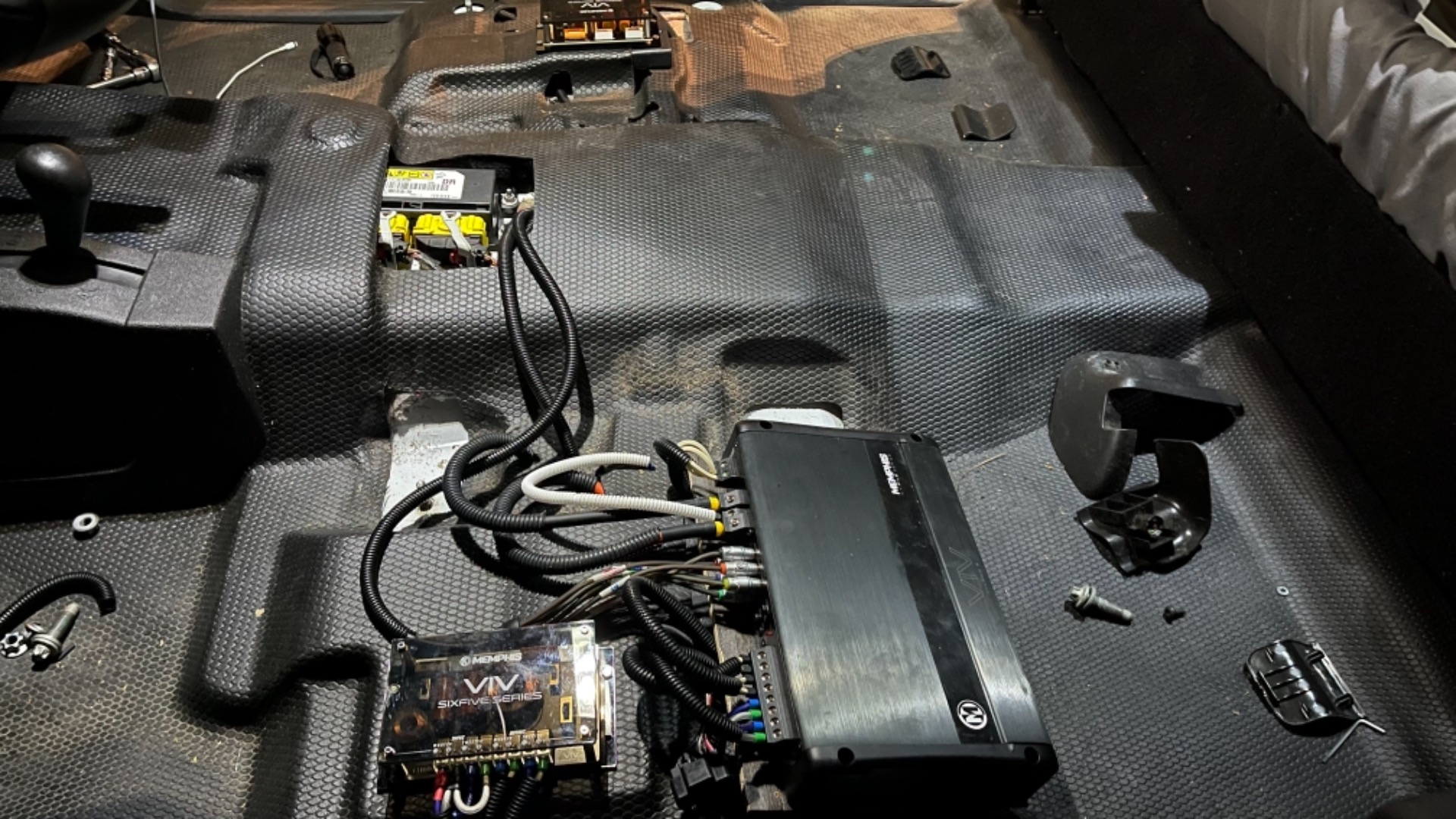 2 of 2 found this helpful