About the Yuneec Mantis Q
A 4K drone with voice control
When you give the Yuneec Mantis Q an order, it complies. The Yuneec Pilot app lets you use your smartphone's microphone to tell the drone to "wake up," "take a video," "take a picture," or "take a selfie." (Recommended for Apple iOS® devices only.)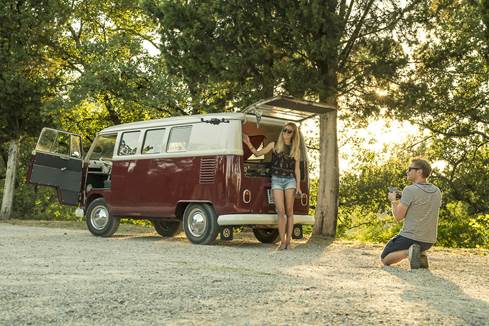 The Yuneec Mantis Q can recognize faces and respond to gestures and voice control.
A 4K drone with voice control
When you give the Yuneec Mantis Q an order, it complies. The Yuneec Pilot app lets you use your smartphone's microphone to tell the drone to "wake up," "take a video," "take a picture," or "take a selfie." (Recommended for Apple iOS® devices only.)
It also responds to gestures, if you're the quiet type. And it comes with a compact, folding remote control that docks with your smartphone, so you can use the phone as a viewscreen when you fly.
Fly faster and longer
The Mantis Q can stay aloft for up to 33 minutes on a single battery charge, for maximum fun time. Switch it into sport mode, and you can really move — it reaches a top speed of 44 miles per hour.
This drone stays on course, too, thanks to super-accurate GPS & GLONASS satellite positioning.
Special flight and photo modes
The Mantis Q offers pre-programmed flight paths to help you record movie-style aerial shots. In Journey mode, the drone flies upward and returns on the same path, filming all the way. Point of Interest mode makes the drone orbit a stationary object, filming or photographing it from all angles.
Yuneec's Face Detection mode lets you capture portraits of your favorite people as the drone hovers. If everyone's in motion, it's great at tracking a moving subject, too.
READ LESS
Product highlights:
Drone:
quadcopter with 4K Ultra HD camera, remote, and rechargeable battery
foldable, lightweight design makes it easy to carry to your launch destination
voice control lets you direct the quadcopter with spoken commands
flight time: up to 33 minutes
maximum speed: 44 mph (Sport mode)
accurate GPS & GLONASS satellite positioning
Journey mode: the drone flies upward and returns on the same path
set the drone to orbit a stationary object in Point of Interest mode
dock your smartphone on the controller and use its touchscreen for navigation
recommended for Apple iOS® devices only
Camera:
1/3" CMOS sensor
ultra-precise 3-axis gimbal mount stabilizes camera in flight
records 4K video at up to 30 frames per second (1080p @ 60 fps)
117° field of view
special modes: Single Shot, Face Detection, Gesture Control
records to optional microSD memory card
Included Accessories:
folding, pocket-sized remote controller
two sets of spare propellers
USB communication cable
rechargeable intelligent flight battery
battery charger
Dimensions and Warranty:
KEEP READING
READ LESS
What's in the box:
Yuneec Mantis Q owner's manual
Aerial drone
Controller
Battery (pre-installed)
Battery charger
AC power adapter
AC power cord
USB-C to USB-A cable
8 Propellers (4 installed/4 spare)
8 Machine screws
Quick Start Guide
"Box Contents" note
Disclaimer & Safety Precautions
"Know Before You Fly" card
Registration/Warranty note
Yuneec Mantis Q reviews
Average review:
Customer photos
Yuneec Mantis Q
Crutchfield customer from Marshfield, WI on 7/15/2019
Fun to fly, well built, decent value at the price I paid.
0 of 0 found this helpful
Yuneec Mantis Q
Crutchfield customer from Broomes Is, MD on 5/10/2019
Excellent is all I can say about this drone, very stable even in high winds
0 of 0 found this helpful
More details on the Yuneec Mantis Q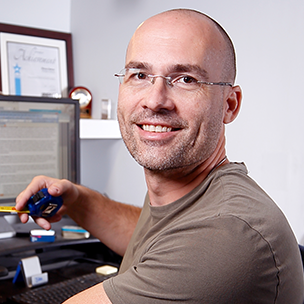 Researched by Crutchfield's

Stacey B.
Product Research
Features
Intuitive Control: The Yuneec Mantis Q offers intuitive control through the included wireless remote controller and the Yuneec Pilot app (for Apple iOS). It even offers voice control through the Yuneec Pilot app and your compatible Apple iOS device's built-in microphone.
Remote Controller: The remote controller provides wireless control of the aerial drone up to 0.93 miles. It uses joystick controllers to operate the drone's flight pattern. The remote controller also seamlessly operates the Mantis Q's built-in camera, so you can easily pan left and right, take still photos and start/stop video recording using the corresponding buttons located on top.
Yuneec Pilot App: The Yuneec Pilot app (for Apple iOS 10.0+) is specially developed for the Mantis Q and turns your compatible smartphone or tablet device into a remote controller and live-view screen for the aerial drone. Your compatible Apple iOS device will require a USB connection to the Mantis Q's remote controller. *The Yuneec Pilot App for Android is not recommended for use with the Mantis Q.
Voice Control: The Mantis Q is the first camera drone from Yuneec that can be intuitively controlled by voice command. Voice Recognition is enabled through the Yuneec Pilot app and uses the microphone in your smart device to relay commands to Mantis Q. Whether starting, landing or taking photos and videos - with commands such as "Come back" and "Start recording", the Mantis Q can be easily controlled via voice commands. A list of voice commands can be found in the settings of the Yuneec Pilot App by clicking on the "i" next to the menu item "Voice Control"
Note: The Mantis Q flight controller is based on the familiar open source project PX4 which is known for being extremely stable and reliable. No video, photo or telemetry data is transferred unintentionally to any external server. The included controller allows a control distance of up to 0.93 miles.
Flight Modes: You can select from different Flight modes based on your piloting ability, your application, and the environment around you.
Angle: Angle mode works best when the GPS signal is strong. The aircraft utilizes GPS to locate itself, stabilize, and navigate between obstacles. The advanced functions such as Visual Tracking, POI, other supported applications are enabled in this mode. The maximum flight attitude angle is 30° and the maximum flight speed is 13.4 mph ( 21.6 km/h ).
Sport: In Sport mode, the drone can reach top speeds of 45 mph (72 km/h) all while flying with the agility of a real racer drone. The live image can be viewed with a latency of less than 200 ms on your smartphone, which is connected to the remote control.
IPS: The IPS Mode is activated in the absence of GPS signal. The advanced functions are unavailable when this mode is used. The maximum speed of the aircraft under this mode is limited 8.9 mph ( 14.4 km/h).
Manual: When the GPS signal cannot be detected and the optical flow cannot be found, the Manual Mode will be activated. If the joysticks of the remote controller are released, the aircraft will drift in horizon direction. The advanced functions are unavailable when this mode is used. The maximum speed of the aircraft under this mode is 45mph ( 72km/h ).
Phone: When the remote controller is not connected to the aircraft, but the smart device is connected to the aircraft, the aircraft will be in Phone Mode and controlled by the smart device only.
Intelligent Flight Modes: For cinematic camera flights, the Mantis Q is equipped with automatic flight modes such as Journey, Point-of-Interest (POI), Visual Tracking, and Return Home. In these modes, the drone maintains its position and altitude independently and can be intuitively controlled without prior training.
Journey: The Journey function enables Mantis Q to capture the perfect aerial selfie or any scenic shot much easier and faster. Depending on the pilot's desired setting, Mantis Q will fly backward in the opposite direction of the aircraft lens and return.
Point-of Interest (POI): The POI function allows the pilot to select a subject they would like to orbit and have Mantis Q orbit that subject autonomously.
Visual Tracking: The Visual Tracking function allows Mantis Q to follow the target subject. Select "Follow Me" and the aircraft will
turn its nose to the target subject and keep the target within its view. It will then track and follow the target subject's movements autonomously. In "Watch Me" mode, the drone will hover in a place and spin or adjust the camera to the target subject to record the subject.
Return Home: When the battery percentage on the Mantis Q gets to less than 20% , you will be prompted with an app interface indicating that the current battery is low. Meanwhile, the remote controller emits the low battery alarm and the aircraft will trigger an automatic return function due to low battery. Then the Mantis Q will automatically fly back to the take off point. You can also manually trigger the Mantis Q to return home.
4K Camera: The Yuneec Mantis Q features a built-in camera with a 1/3.06" CMOS image sensor and a 21.5mm/117° FOV lens. The Mantis Q can record video up to 4K and capture still images up to 12.9MP. The integrated camera can be tilted up to 20° upwards and 90° downwards during flight. The camera provides adjustable ISO range, electronic shutter speeds, exposure compensation(0, white balance, style, and metering modes.
Videos: The Mantis Q can record 4K (3840x2160) @ 30fps, 1080p (1920x1080) @ 30fps, or 720p (1280x720) @ 60fps video. 1080p and 720p videos offer electronic 3-axis image stabilization. Video is recorded in MP4 or MOV.
Photos: The Mantis Q takes pictures with a resolution of 4160×2340 (16:9) or 4160x3120 (4:3) pixels in JPEG or DNG format (for later editing). Photo modes include Normal, Gesture, and Face Detection.
Note: Videos and photos are recorded onto a microSD/SDHC/SDXC memory card. Use a Class 10 or U3 rated card from 8GB to 128GB.
Face Detection: Face Detection is activated in the camera settings within the app. Once activated, the Mantis Q will be able to detect a face at a range from 3.4' to 13.1' After the face has been detected, the Mantis Q will countdown from 3 seconds and then snaps a photo.
Instant Sharing: The Instant Sharing function allows you to post your photos and videos directly from the app to social media so that your friends can get a glimpse into your adventures.
Indoor & Outdoor Use: You can check the current location of the drone at any time via a map displayed in the app (map display requires an Internet connection). Its favorite environment is open terrain - however, thanks to IPS and ultrasonic sensors, the Mantis Q can be flown safely and stably at speeds of up to 15 km/h in indoor environments where neither GPS nor GLONASS satellites are available for positioning.
Rechargeable Battery: Mantis Q's energy-efficient design and rechargeable LiPo battery (2800mAh) provides up to 33 minutes of flight time at a constant speed of15.5 mph. The included LiPo battery takes approximately 1 hour to charge.
FAA Rules & Regulations: Please familiarize yourself with the FAA's rules & regulations for unmanned aircraft systems before flying your drone. Click here for more details.
Firmware Updates: When you connect the aircraft or remote controller to the app, you will be notified if a new firmware update is available. To start updating, connect your smart device to the Internet and follow on-screen instructions. Note that you cannot update the firmware if the remote controller is not linked to the aircraft.
Foldable: When folded together, the Mantis Q is only 3.8125" (w) x 2.25" (h) x 6.625" (d) and weighs less than 17.64 ounces.