Beautiful and Functional A/V Storage Unit
Crutchfield customer from High Point, NC on 5/14/2019
Well-made with an understated elegant appearance...this unit exudes quality in spades. The shelves are really heavy-duty, but look great, with a textured surface that 'grabs' your gear and holds it. It's simple to assemble, just watch out for the connectors that have differing lengths of threads on them. I bought another rack at the same time from another manufacturer, and the difference in craftmanship between the two is night and day. I have three A/V systems and needed new racks for two of them, so a cost compromise was necessary on the one from the other manufacturer. If I had it do over, I would wait a couple of months and then purchase a second SolidSteel product. They're that good.
Pros: Easy to assemble, high-quality construction/components.
Cons: Optional feet should come with the rack...they are very pricey. You should substitute footers from another source, although the SolidSteel ones are definitely high-quality.
2 of 2 found this helpful
Solidsteel S4-3
Crutchfield customer from Williamsburg, VA on 4/18/2019
Certainly not made of steel but it certainly supports these McIntosh components!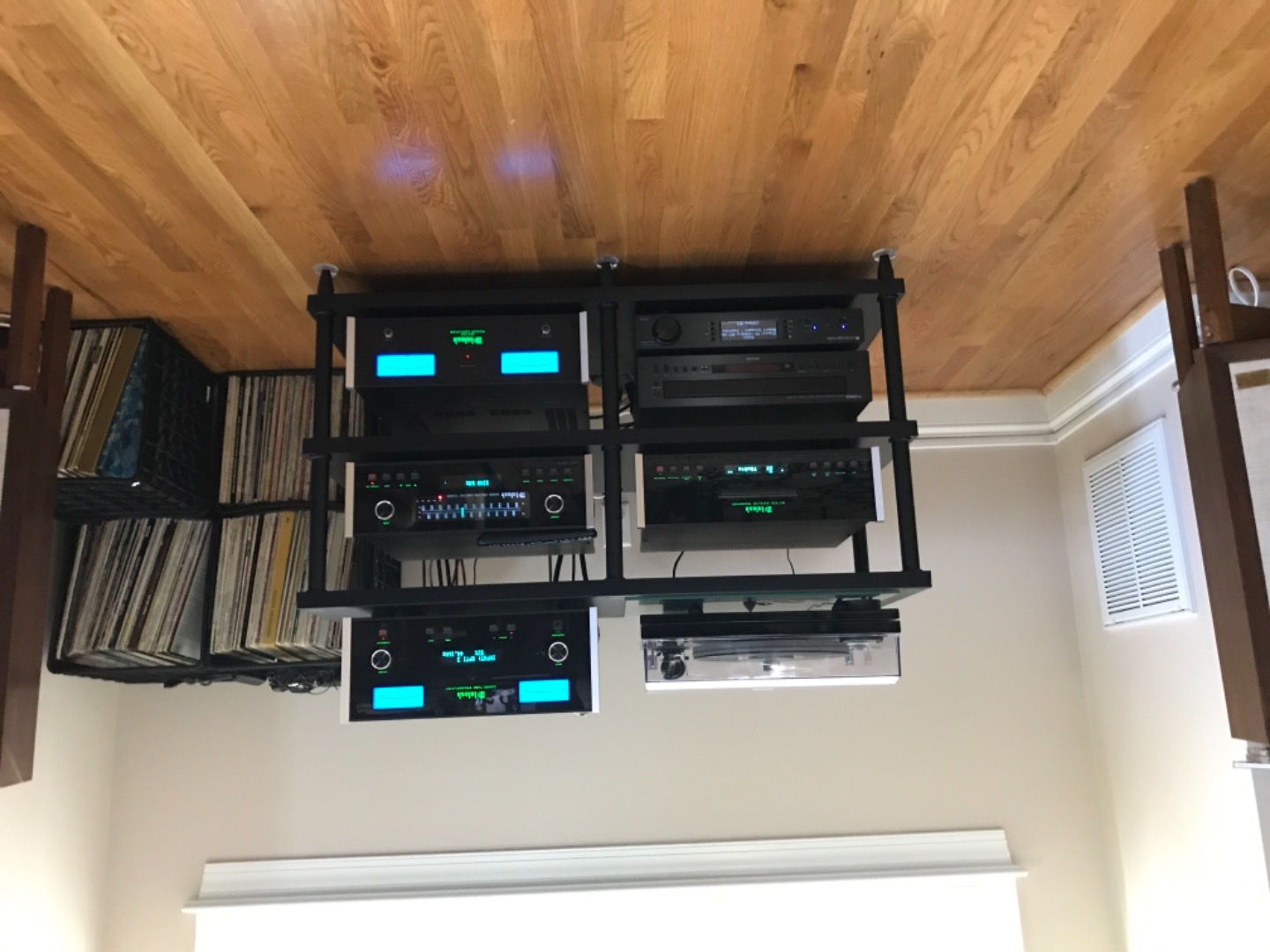 1 of 2 found this helpful