Capture pro-level video footage
Anytime I see exceptionally smooth video footage I wonder how it was recorded. Increasingly, there's a good chance it was with a professional-quality gimbal mount like the DJI Ronin RS 2.
Capture pro-level video footage
Anytime I see exceptionally smooth video footage I wonder how it was recorded. Increasingly, there's a good chance it was with a professional-quality gimbal mount like the DJI Ronin RS 2.
This high-tech carbon fiber gimbal helps you capture ultra-smooth video with a compatible DSLR or mirrorless camera — even when you're moving quickly.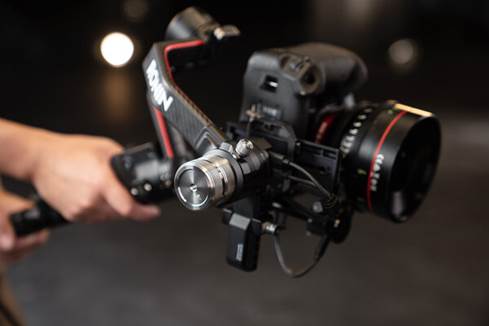 Mount a compatible DSLR or mirrorless camera and get ultra-smooth handheld video footage (camera not included).
Support for industry favorites
The RS 2 supports many of today's most popular cameras, including:
Built for creators on the go
The RS 2 offers a number of different grip configurations that let you switch angles and perspectives on the fly. You can also quickly change from portrait to landscape mode using the grip's built-in controls.
An integrated 1.4" OLED touchscreen gives you real-time control and status updates as you're recording. And the included splash-proof case has dedicated compartments for all of the RS 2's parts and accessories.
READ LESS
Product highlights:
professional-level handheld gimbal mount
built-in automatic stabilization helps you capture ultra-smooth, shake-free video footage
advanced Titan Stabilization Algorithm makes real-time adjustments to ensure consistently clear footage
compatible with DSLR and mirrorless cameras, including:
carbon fiber design helps reduce weight while adding strength and durability
payload capacity: up to 9.9 lbs.
multiple grip configurations let you switch angles and perspectives on the fly
quickly change from portrait to landscape mode using the grip's built-in controls
SuperSmooth mode compensates for "micro movements" and increases torque for increased stabilization

supports lenses with a focal length up to 100mm

built-in 1950mAh rechargeable battery with up to 12 hours of runtime

charges via included adapter in as quickly as 1.5 hours

integrated 1.4" OLED touchscreen gives you real-time control and status updates
included splash-proof case has dedicated compartments for the RS 2's parts and accessories
supports the Ronin smartphone app for compatible Apple® and Android™ devices

app provides access to gimbal and camera settings, as well as Create, Force Mobile, and Virtual Joystick modes

Bluetooth® 5.0 for wireless communication with compatible devices
includes quick-release plate for connecting to your camera's tripod mount
folded dimensions: 10-7/16"W x 10-1/4"H x 3"D (excluding the battery grip)
unfolded dimensions: 10-1/4"W x 16-3/16"H x 7-11/16"D (including the battery grip and without the extended grip/tripod)
weight: 3.03 lbs. (including the battery and quick-release plate)
warranty: 1 year
MFR # CP.RN.00000093.01
What's in the box:
Gimbal camera stabilizer
Grip
Extended grip/tripod
Briefcase handle
Quick-release plate
Camera riser
Lens-fastening strap
19" USB-C to USB-A cable
14" microUSB to USB-C cable
14" miniUSB to USB-C cable
14" Sony-Multi to USB-C cable
14" USB-C cable
1/4" Screw
2 D-Rings
3 Hook-and-loop straps
Port cover
Sleeve
Carrying case
Quick Start Guide
Disclaimer And Safety Guidelines
Warranty Information
We don't have any reviews, yet.
Submit a review and then enter to win a $350 gift card.
Be the first to review this product
Thanks for submitting your review
Most reviews are processed and published within 5 business days. You will receive a confirmation email once your review has been published.
Customer photos
More details on the DJI Ronin RS 2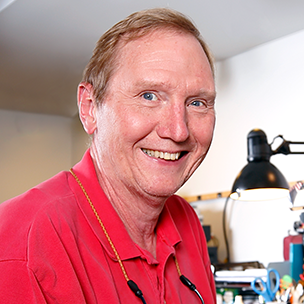 Researched by Crutchfield's

Mark G.
Product Research
Features
RS 2 Camera Stabilizer: The DJI RS 2 is a professional 3-axis single handled gimbal that's specifically designed for DSLR and Mirrorless cameras. It gives independent filmmakers the power to capture spontaneous moments with clarity, smoothness, and a refreshing perspective. Designed in a single-handed form factor for DSLR and Mirrorless cameras, the RS 2 empowers you to shoot with the freedom of stabilized shots on the move. Monocoque carbon fiber construction adds incredible strength and unbelievable lightness to the axis arms.
Mirrorless & DSLR Camera Compatibility: The DJI RS 2 camera stabilizer's Manfrotto + Arca-Swiss dual-layer camera mounting plate is compatible with popular brands - including Canon, Nikon, Sony, Panasonic, Olympus, Fujifilm, Sigma, Z Cam, and more (up to 9.9 lbs). Click here for a complete list of compatible mirrorless and DSLR cameras.
Camera Cable: Choose the proper camera control cable according to your camera type. Plug one end of the cable into the camera and the other end into the RSS camera control port on the RS 2.
Auto Tune: The Auto Tune feature can automatically calibrate motor stiffness based on mounted payload and tuning aggressiveness. Auto Tune can be accessed via the Ronin app on your Apple iOS or Android OS device. The Auto Tune process takes approximately 15 to 30 seconds.
3 Axis Gimbal Titan Stabilization: The RS 2 boasts enhanced gimbal performance thanks to its updated Titan Stabilization Algorithm, so it can capture extremely smooth footage. There is even a SuperSmooth mode that compensates for the smallest micromovements and increases torque, stabilizing even 100mm zoom lenses.
Pan Axis: 360° continuous rotation
Roll Axis: -95° to +240°
Tilt Axis: -112° to +214°
1.4" OLED Touchscreen: The DJI RS 2 has a 1.4" full-color touchscreen built right into the handle. This toucscreen allows you to access gimbal and camera parameters, as well as get a live camera view for monitoring and using ActiveTrack 3.0 without haveing to use the Ronin app on your smartphone device.
Live Camera View: You'll be able to view a live camera view from your mounted and connected mirrorless or DSLR camera.
ActiveTrack 3.0: ActiveTrack 3.0 is the most advanced tracking technology available on a DJI gimbal to date. ActiveTrack 3.0 gives you more sophisticated tracking, so you can track a fast-moving subject or a high-speed scene with ease. You can only track one object or person at a time.
Note: In addition to the 1.4" OLED touchscreen, the RS 2 also offers physical control buttons, dials, and joysticks to operate the camera stabilizer.
3D Focus System: The DJI RS 2 incorporates 3D Focus to constantly measure distance between a lens and subject. The 3D Focus System uses ToF sensors to measure the distance between lens and subject for a sharp picture, even in low lighting. This advanced system enables fast autofocusing on manual, large-aperture lenses.Using this method, an accurate focus is dialed in almost instantly, giving pinpoint autofocus to even large-aperture manual lenses.
Ronin App: The Ronin app (for Apple iOS 11.0+ and Android OS 7.0+) allows you to use your compatible mobile device to set up and fine-tune gimbal performance with settings for features like SmoothTrack, motor parameters, and various intelligent functions. The RS 2 wirelessly communicates with your Apple iOS or Android device over Bluetooth. 5.0. When controlled via the Ronin mobile app, the wireless operating range is approximately 32.8' (10 meters).
Automated Motor Tuning: With Auto Motor Tuning, the Ronin app can adjust motor parameters automatically based off the payload mounted. With such base line, you can further adjust the Stiffness, Strength, Control and Filter parameters accordingly.
Adaptive SmoothTrack: When Acceleration is set to be much higher than Speed, the Ronin will handle operator's movements adaptively. You can achieve a complicated long take with only one group of settings.
Creative Modes: With advanced Creative modes, you can plan your shot in advance and execute it by a simple click.
Live Gimbal Data Feed: Access gimbal operation data in real time and diagnose gimbal status on the Ronin app.
Operation Modes: The DJI RS 2 offers five operation modes (Underslung, Upright, Flashlight, Briefcase, and Portrait) to accommodate a variety of shooting scenarios.
Underslung: Film effortlessly and comfortably in the most common shooting mode, holding the RS 2 directly in front of you at chest level.
Upright: Shoot at or above eye-level by flipping and lifting the lightweight RS 2 above your head. This mode is perfect for shooting out of a car's sunroof or above a crowd of people.
Flashlight: Turn the gimbal vertically and hold it by your side or in front of your chest like a flashlight to shoot 360-degree (Roll) video.
Briefcase: In Briefcase mode, you can control the camera stabilizer gimbal and capture footage while holding it like a briefcase.
Portrait: You can instantly switch to Portrait (vertical) mode for social media content and other creative applications.
Intelligent Shooting Modes: The RS 2 includes a suite of Intelligent Shooting Modes within the DJI Ronin app (for Apple iOS and Android OS), letting you produce even more creative professional footage to unlock your true filmmaking potential.
Panorama: Panorama allows you to capture a series of interconnecting still images with precise controls based on the sensor type, lens focal length, overlap, and interval.
Timelapse: In Timelapse mode, the RS 2 will trigger the camera to capture still images with your desired interval time and will automatically stop when its done. You can set up the desired content duration for the final output timelapse clips and your project frame rate so that the RS 2 can calculate the exact number of image required.
Track: Track is designed to capture video with up to 10 waypoints. You need to select waypoints manually by moving the gimbal or using the virtual joystick on the Ronin app. The duration parameter below the grip map indicates how much time it will take for the gimbal to travel from one waypoint to the next. The stay time indicates how long the gimbal will remain steady at the waypoint before moving to the next one.
3D Roll 360 w/ Time Tunnel: 3D Roll 360 lets you spin your mounted camera for a special rolling shot. Time Tunnel takes 3D Roll and adds hyperlapse to provide even more creative footage.
Rechargeable Battery: The DJI RS 2's advanced, built-in rechargeable battery provides up to 12 hours of run-time and supports fast charging of only 1.5 hours (charger not included and sold separately). It is recommended to use chargers that comply with PD or QC 2.0 fast charging protocol with a charging power of 24W to charge the battery of DJI RS 2. 
Type: LiPo 4S
Capacity: 1950 mAh
Energy: 30.03 Wh
Voltage: 15.4V
Foldable & Portable Design: DJI RS 2's foldable design means easy transportation and storage. The include carrying case has a splash-proof body with dedicated compartments for all RS 2's parts and accessories.
Folded Dimensions: 10.4375" (w) x 10.25" (h x 3.0" (d)
Unfolded Dimensions: 10.25" (w) x 16.1875" (h) x 7.6875" (d)
Weight (including battery): 3.03 lbs
Note: The power and data ports on the DJI RS 2 are not waterproof or dustproof. Please keep away from water and dust during use.
Extended Grip & Tripod: The included extended grip and tripod connects to the DJI RS 2's gimbal handle so that it is more comfortable to hold, and unfolds to stand the camera stabilizer gimbal upright on a flat surface.
3rd Party Accessories: The DJI RS 2 is outfitted with RSA ports as NATO mounts making it compatible with a large variety of third-party accessories so you can customize it in endless ways.