Love, love, love my Elac Debut In Wall setup
Crutchfield customer from Sandy, UT on 2/1/2021
These speakers are amazing. Truly outstanding. My wildest dreams come tru. I had initially purchased the ELAC Debut 2.0 6.2 bookshelf speakers. I figured I needed to get a speaker that comes with its own enclosure to have a "controlled" airspace. On the the Debut 2.0 6.2 speakers, the treble and cymbals seemed to be distant though they did a good job with vocals. And I was unhappy with the speaker wires running around the room and these big boxes that took up so much space. I found myself looking for new furniture to make the bookshelf speakers work. I debated and ultimately realized I needed an in-wall setup and I was so grateful to Crutchfield for making a return of the bookshelf speakers possible. I was able to find an audio video company to installed speakers cables in my walls / ceiling for a 5.2 channel setup. So far I got 2 of these ELAC Debut IW-D61-W plus their matching center channel speaker and I have them matched up with a SVS PB 1000 subwoofer and they really do sound amazing. I figured they are the same drives and guts as the bookshelf version. I was concerned that these speakers would be sacrificing sound quality vs the ELAC Debut 2.0 6.2s but, in fact, they sound much better. On paper the ELAC Debut 2.0 6.2s go to 35,000 Hz and these only go to 20,000 Hz but but these speakers sound soooo sexy. The vocals are so warm and natural and the percussion pops and you can distinctly hear all the instruments.
Pros: Amazing vocals, crystal clear, they feel substantial and powerful. They look beautiful.
Cons: You have to run speaker wire through your walls. I had to hire a local audio video company to do this for me which ran me about $350 a 5.1
0 of 0 found this helpful
Awesome
Crutchfield customer from Pompano Beach, FL on 10/14/2019
Absolutely amazing sound! There really isn't anything else to say!
Pros: Slim and sleek
Cons: Get your tools out, install is work.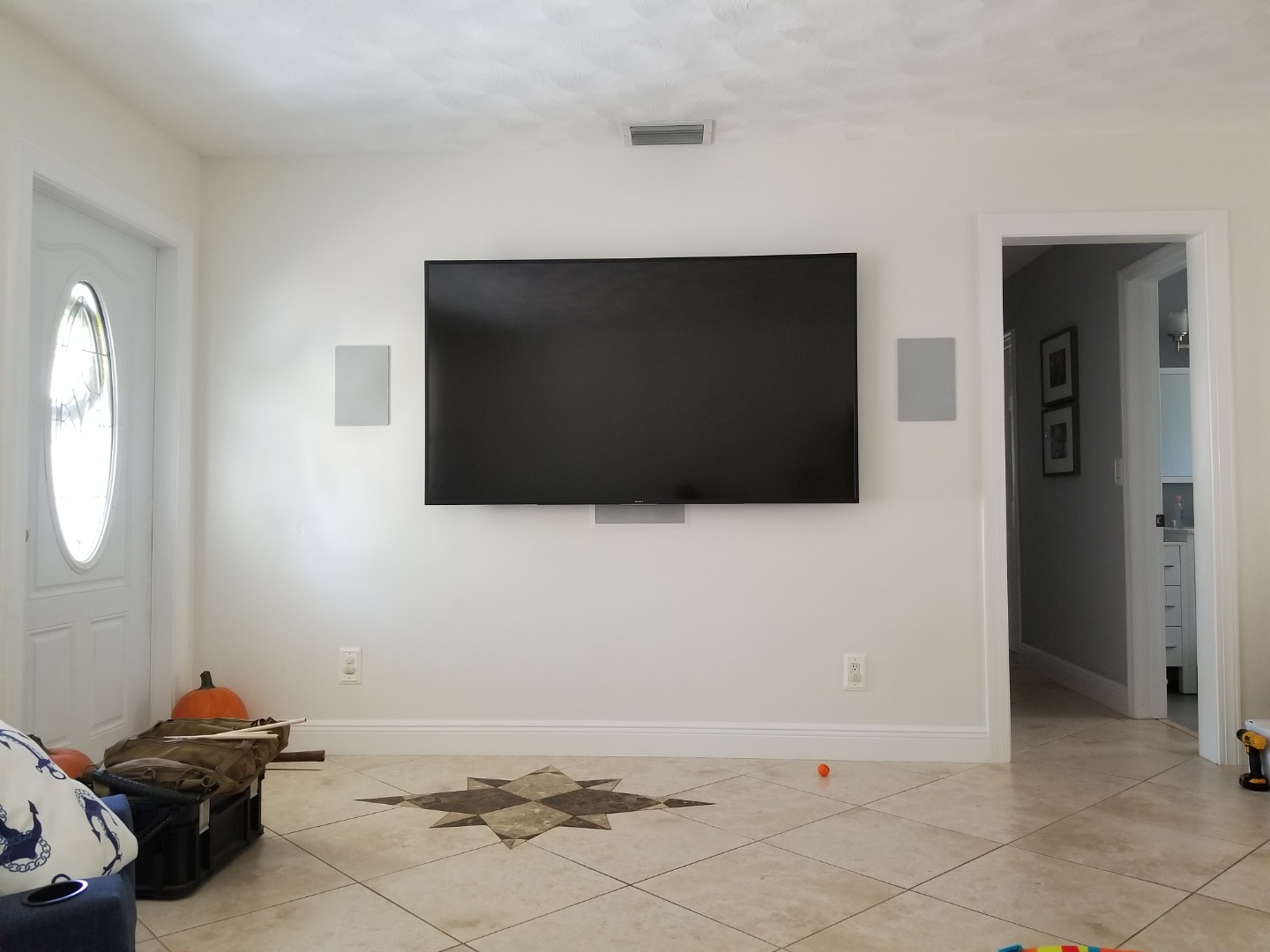 0 of 0 found this helpful
Elac speakers
Michele from Strongsville, OH on 7/20/2018
Sound is amazing and installation was super easy
Pros: Sound quality
Cons: None
0 of 0 found this helpful