About the AtlasIED AA100PHD
---
Get a free system design
After we gather your information, we'll send you a detailed system plan. It will include a link to a pre-filled shopping cart. Ordering is easy, and delivery is fast.
---
Music, paging, and more
The Atlas AA100PHD provides power and signal distribution for background music and paging in a medium-sized office or business.
Four inputs let you play different sources of music and make announcements. Set the AA100PHD so the music mutes when the microphone is on or when its button activates the remote trigger. You can also route any combination of inputs to a Zone 2 output for a second set of speakers or for music on hold in a telephone system.
Smart enough to help you set up your system
Why do we say this mixer amplifier is smart? Well, because it has a PHD after its name, of course. We're talking about the Atlas AA100PHD, so that acronym stands for Push Here Diagnostic. Press the PHD button, and the unit will check to see if you've exceeded the recommended wattage for the amp or made an error in selecting impedance somewhere along the line. It's an amazing safety feature that can save you from damaging your equipment.
Product highlights:
amplified 4-channel mixer for commercial audio distribution
output: 100 watts RMS x 1 at 25 volts, 70.7 volts, or 4 ohms
3 unbalanced stereo pair line inputs
2 balanced inputs with phantom power
assignable zone 2 output
Push Here Diagnostic® (PHD) automatically verifies that attached speakers' tap settings do not exceed the amplifier's rated power
remote and voice-activated mute
individual input volume controls
bass control: ±6dB at 100 Hz (shelving)
treble control: ±6dB at 10K Hz (shelving)
"Pre Out" and "Amp In" loop plus two preamp outputs for external processors or amplifiers
rear panel unswitched AC receptacle to power external gear
8-5/16"W x 3-11/16"H x 10-7/8"D
warranty: 3 years
MFR # AA100PHD
AtlasIED AA100PHD reviews
Average review:
Customer photos
More details on the AtlasIED AA100PHD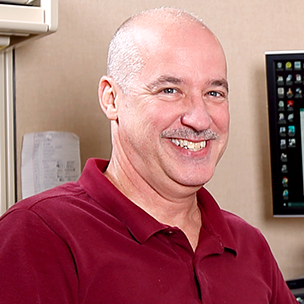 Researched by Crutchfield's

Russ B.
Product Research
Features
Overview: The Atlas Sound AA100PHD is a four-input, 100-watt mixer-amplifier that is ideal for small to medium-sized retail, industrial, and commercial businesses that use background music, distributed paging, and music-on-hold. It can also be used for speech privacy systems. The amp can accommodate a variety of input sources, and can power a 4Ω speaker load, or 25V and 70.7V commercial speaker systems.
Push Here Diagnostic: This AAPHD series mixer amp includes a patent pending automatic system test to check the connected speaker lines for wiring and impedance errors. The front panel Push Here Diagnostic (PHD) button automatically verifies that the attached speakers' tap settings do not exceed the amplifier's rated power, that no speakers are mistakenly tapped at 8Ω, and the speaker wire is not shorted anywhere.
Inputs: The AA100PHD has four input channels with independent level controls on the front panel:
The Channel 1 input has a removable Phoenix (Euro Block) connector with +, -, and G terminals for balanced microphone or line level signals. DIP switches on the rear panel let you select mic or line input, and turn on Phantom power for condenser-type microphones. The Channel 1 input signal can be used to trigger or activate a mute command. A VOX Mute Sensitivity Control, located beside Input 1, can adjust the sensitivity of the mute circuitry. This can be used to mute background music on another input channel when a paging announcement is made on Input 1.
The Channel 2 input can accept more than one type of audio signal, but only one at a time. The input has a 3-conductor Phoenix connector for a balanced mic or line source, and a stereo 3.5mm mini-jack. Like Channel 1, you can select the type of input and turn on Phantom power for condenser mics through the DIP switches on the rear panel. The stereo 3.5mm input is summed, and can be used for connecting a CD or DVD player or MP3 player.
Channels 3 and 4 are stereo RCA summing inputs for connecting a CD or DVD player.
Speaker Output: The amplifier has a removable Phoenix connector for the speaker outputs. There are connections for a 4Ω direct-coupled speaker load, or 25V and 70V transformer-coupled speaker systems. The Phoenix connector will accept up to 12-gauge wire.
Zone 2 Output: The AA100PHD features a Zone 2 output that gets its signal from a selected input for music or messaging on hold applications. The Zone 2 terminal is an unbalanced 600Ω output with a maximum level of 1.0VRMS. A dedicated Zone 2 volume control is provided on the rear panel. The removable 2-conductor Phoenix connector accepts up to 18-gauge wire. Four DIP switches are provided for selecting an input for Zone 2.
Pre Out Jacks: The Pre Out (RCA) connector allows you to feed a signal to another power amplifier or external audio device. An effects loop can be created by connecting the Pre Out jack to an equalizer or other device, and then back out to the Amp In connector.
Amp Input: The Amp In connector can be used to convert the AA100PHD into a slave amp. When a line level signal is connected to this input, the internal connection between the preamp and internal power amp is broken. The AA100PHD becomes just a power amplifier, amplifying audio signal applied to the Amp In (Pwr In) connector.
Front Panel Controls: The front panel includes a master power switch (push button), a Master Level control, and rotary volume controls for Inputs 1 through 4. The PHD switch is a flush-mounted button that requires a small tool with a point to activate the self-diagnostic test (See Push Here Diagnostic section above). There are status LEDs for Signal, Peak, Limit, and Power.
Bass/Treble Controls: Separate rotary bass and treble controls are provided on the back panel. Normally set at the 12:00 position, the bass control lets you adjust bass frequencies from -6 dB to + 6dB at 100 Hz, while the treble control adjusts treble frequencies from -6 dB to +6 dB at 10 kHz.
Remote Level Control: The Remote Level Control port lets you connect an optional Atlas Sound WPD-RISRL or WPD-VC10K level control. You can control the level of Input 1 or Inputs 2, 3, and 4 together. When a remote level control is connected, the system's maximum levels should be set using the front panel level controls, and use the remote potentiometer as an attenuator from the maximum levels set.
Remote Input Select (RIS): With the optional WPD-RISRL wall-mounted remote input selector and volume control, you can select inputs 2, 3, or 4, but not input 1, and adjust the volume. This is accomplished without having to run an audio signal from the amplifier to the selector, which prevents picking up interference. The WPD-RISRL connects to the amplifier through the RIS and Remote Level connections on the amp, with a maximum range of 200 feet.
DIP Switches: The versatile AA100PHD has two sets of DIP switches on the rear panel that allow the amp to be configured in many ways. One set of DIP switches selects the input for Zone 2, while the other set allows you to choose which inputs are muted when a signal is present on Input 1, selects Mic or Line as the input type for Input 1 and Input 2 independently, turns on Phantom Power for a Condenser Mics connected to Input 1 or 2, and activates the Remote Input Select circuits.
Specifications:
Frequency Response: 80Hz - 15kHz (+/-3dB; 1% THD)
Output Power: 100 watts RMS
Dimensions: Width: 8.25", Height: 3.681", Depth: 10.875"
Weight: 13 pounds 2 ounces
Q
Crutchfield asked: Why did you buy this?
A
I needed a device that can give me the Bluetooth option.
[ Ricardo Jan 25, 2019 ]
A
Monster sound
[ Joe May 13, 2016 ]
A
Crutchfield expert recommended
[ D Jan 05, 2016 ]