---
Get a free system design
After we gather your information, we'll send you a detailed system plan. It will include a link to a pre-filled shopping cart. Ordering is easy, and delivery is fast.
---
Background music and paging system
Atlas Sound's AA240 mixer amplifier provides power and distribution for background music and paging for a large business or institution. The AA240 delivers up to 240 watts RMS to a regular 8-ohm speaker load or to multiple transformer-coupled speakers in a 70-volt distributed system. Six inputs — five microphone/line and a stereo pair — let you play multiple sources of music and make announcements from multiple locations.

The Atlas AA240 mixer/amp, installed in a commercial audio system
You can set the mixer to mute inputs when Channel 1's microphone is on or when its button activates the remote trigger. You can also route any combination of inputs to a Zone 2 output for a second set of speakers or for music on hold (MOH) in a telephone system.
Also good in church and schools
The AA240 also works well in a multi-microphone PA system. Up to four microphone channels can handle singers and other musicians, while the line input can play recorded music. You can set the AA240 so that whenever the main speaker (pastor, principal, teacher, or guest lecturer) speaks through his or her mic, the other channels mute.
Helpful connections, controls, and indicators
The microphone channels have phantom power available for condenser microphones. "Pre Out" and "Amp In" connections allow the AA240 to work in conjunction with another amplifier or external audio device. The "Bridge In/Out" feature allows you to connect two or more AA240s together for those large occasions where multiple ballrooms or conference rooms need to share the same music and announcements.
The neatly laid out front panel includes a volume control for each channel, and bass, treble and master controls so you can tweak the tone and volume of the final mix. You can also control the master volume and channel mute functions remotely via a VCA control port and a Remote Mute connection. A Peak light indicates signal clipping, so you'll know to ease off the volume in order to maintain clean sound.

Atlas Sound AA240 rear connection and routing panel
See what our satisfied customers have to say
.
Product highlights:
amplified 6-channel mixer for commercial audio distribution
output: 240 watts RMS x 1 at 8 ohms, 25 volts, 70.7 volts, and 100 volts
Zone 2 output: 1 watt at 8 ohms, 1.5 volts at 600 ohms (for MOH)
6 inputs: five balanced microphone/line, one unbalanced stereo pair line
dip switches for input routing, mute selection, phantom power, and low-cut filter
remote and voice-activated mute
individual input and master output volume controls
bass control: +/-10 dB at 100 Hz (shelving)
treble control: +/-10 dB at 10K Hz (shelving)
switchable low-cut filter (400 Hz, 6 dB/octave)
"Pre Out" and "Amp In" loop, plus two preamp and tape outputs, for external processors, amplifiers, or recorders
Bridge In/Out lets multiple AA240s share sources
rear panel unswitched AC receptacle to power external gear
dimensions: 16-9/16"W x 4-1/4"H x 14-1/16"D
weight: 27.9 lbs.
warranty: 3 years
MFR # AA240
What's in the box:
Mixer amplifier with attached 6' power cord (3-pronged plug)
Two 6A AGC glass fuses
Owner's Manual
AA and PA Series Accessories sheet
Attention sheet (concerning level controls)
Load Considerations sheet
We don't have any reviews, yet.
Submit a review and then enter to win a $350 rewards card.
Be the first to review this product
Customer photos
More details on the AtlasIED AA240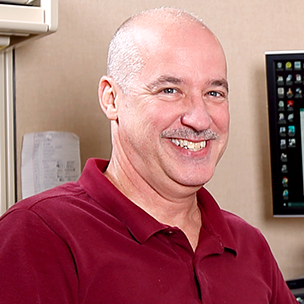 Researched by Crutchfield's

Russ B.
Product Research
Features
Overview: The Atlas Sound AA240 is a six-input, 240-watt mixer-amplifier that is ideal for large retail, industrial, and commercial businesses that use background music, distributed paging, and music-on-hold. It can also be used for speech privacy systems. The amp can accommodate a variety of input sources, and can power an 8Ω speaker load, or 25V, 70V, and 100V commercial speaker systems.
Inputs: The AA240 features five balanced microphone inputs (Inputs 1-5) that can also accept line level or telephone signals. The inputs feature Phoenix (Euro Block) connectors, and offer switchable Phantom Power (24VDC) on all five inputs if you are using condenser mics. Rotary trim controls are provided for each input (when set to "Mic") so you can fine tune the gain of the input signal between 0dB and 20dB. Input 6 consists of an unbalanced, stereo-summing line level input with dual RCA jacks. You can connect a CD player or the audio from a DVD player to this input for background music or music-on-hold. You can also input Telephone Paging signals on this input. The Input 6 sensitivity switch should be set to 100mV for paging systems, and 300mV for CD/DVD player outputs. If desired, you can send the Input 6 signal to the Zone 2 output.
Note: Phoenix connector adapters are available for XLR microphone and RCA audio connections.
Speaker Output: The amplifier has a terminal strip for the speaker outputs. There are connections for an 8Ω direct-coupled speaker load, or 25V, 70V, and 100V transformer-coupled speaker systems.
Zone 2 Output: The AA240 features a Zone 2 output that gets its signal from Input 6 for music or messaging on hold applications. There are two Zone 2 output terminals: a 1 watt @ 8Ω output (to an external speaker), and a transformer-isolated 600Ω output with a maximum level of 1.5VRMS (typically used for "music on hold"). A dedicated Zone 2 volume control is provided on the rear panel.
Pre Out/Line Out Jacks: The Pre Out (RCA) connector allows you to feed a signal to another power amplifier or external audio device. This signal is affected by the bass and treble controls, as well as the 400Hz low-cut filter, when engaged. An effects loop can be created by connecting the Pre Out jack to an equalizer or other device, and then back out to the Amp In (Pwr In) connector.
Amp Input (Pwr In): The Amp In connector can be used to convert the AA240 into a slave amp. When a line level signal is connected to this input, the internal connection between the preamp and internal power amp is broken. The AA240 becomes just a power amplifier, amplifying audio signal applied to the Amp In (Pwr In) connector.
Line Outputs: Line Outputs A and B are paralleled mono jacks that can provide an unbalanced, line-level signal to another amplifier or other external device. The line outputs are affected by the tone controls as well as the low-cut filter, when engaged.
Tape Outputs: Tape Outputs A and B are line level mono signals for connecting recording devices. The signal from the tape outputs is not affected by the tone control and low-cut filter.
Bridge In/Out: Some installations require combining one or more mixers together. The mixers may be in different rooms, but have the need to share a page or music throughout the installation. The Bridge In/Out terminals can send and receive balanced line level signals from the internal mix bus of the amplifier. These Phoenix-type inputs feature Bridge In/Out and Bridge Select terminals.
Front Panel Controls: The front panel includes a master power switch (push button), a Master Gain control, and rotary volume controls for Inputs 1 through 6. Rotary bass and treble controls (±10dB at 100Hz and 10kHz) are provided for the main and line outputs. The "zero" position for the tone controls is at the "12:00" position. Tone controls do not affect the Zone 2 outputs. There are LEDs to indicate the status of the System Signal, Peak, and Power.
Low Cut Filter: The AA240 has a switchable, 400Hz low-cut filter with a 6dB per octave slope. When paging horns are connected to the amplifier, it is recommended the low-cut filter be engaged to prevent low bass from entering the speakers. When the low-cut filter is engaged, the front panel bass control is bypassed.
Remote Mute: When the AA240 is used for background music with paging, it is necessary to temporarily mute the music when the paging announcement is made. Dipswitches on the amp can be set to select which inputs receive the mute trigger when a contact closure is present on the remote mute terminals (Phoenix/Euro connector).
VOX Mute: You can also mute Inputs 2-6 when a signal is present on Input 1. The rotary Input 1 Sensitivity control on the rear panel lets you adjust how sensitive the mute send circuitry reacts. When the sensitivity is set to the lowest end of the control (fully counter-clockwise or "zero"), a higher amplitude signal is required on Input 1 to trigger the mute. At the highest end of the control (clockwise or "10"), a lower amplitude signal will trigger the mute.
Optional VCA Control: With the optional AAVC-10K VCA wall-mounted remote volume control, you can control the volume of the entire system (Master), or the volume of the sound source on Input 6 (typically, background music). You can configure the VCA control through the dipswitch panel on the rear panel (Dipswitch B, Position #8).
Unswitched AC Outlet: An unswitched AC outlet is provided on the rear panel to power accessories (such as a rack work light) or other devices. The outlet is live whenever the power cord in plugged into an energized outlet. The maximum power draw of the outlet is 500 watts. The outlet is protected by a 4A circuit breaker.
Dipswitches: The versatile AA240 has two sets of dipswitches on the rear panel that allow the amp to be configured in many ways. The dipswitch functions include:
Dipswitch A
1
2
3
4
5
6
Low Cut
Input 6
Input 5
Input 4
Input 3
Input 2
Mute Receive
Off
Off
Off
Off
Off
Off
On
On
On
On
On
On
Dipswitch B
| | | | | | | | |
| --- | --- | --- | --- | --- | --- | --- | --- |
| 1 | 2 | 3 | 4 | 5 | 6 | 7 | 8 |
| Input 6 | Input 5 | Input 4 | Input 3 | Input 2 | Input 1 | Phantom | VCA |
| Sens | | | | | | | |
| 100mV | Line | Line | Line | Line | Tel/Line | Off | Master |
| 300mV | Mic | Mic | Mic | Mic | Mic | On | Input 6 |
Rack Mounting Options: The AA240 can be mounted in a standard equipment rack, using the optional AARM-2RU rack mount kit. The amplifier is 2U in height. If multiple AA240s are being stacked in the rack, you should install 1U vented panels (Atlas Sound SVP19-1-052) between the amps to aid in cooling. The rack kit and vented panels are available directly from the manufacturer.
Specifications:
Frequency Response: 50Hz - 20kHz (0.5% THD)
Output Power: 240 watts
Dimensions: Width: 16.54", Height: 4.219", Depth: 14.06"
Weight: 27.85 pounds