We offer standard delivery in 2 business days or less.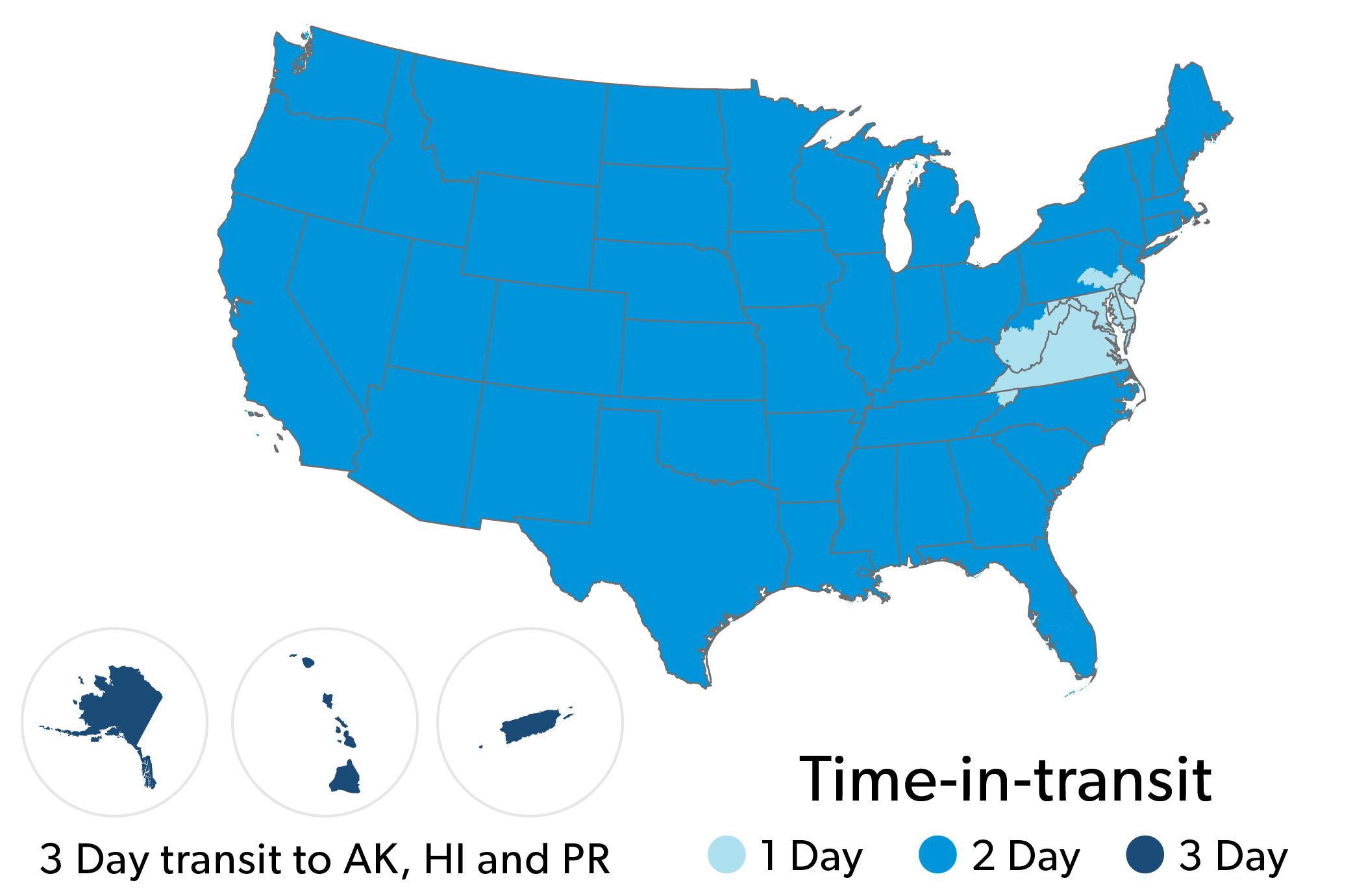 Estimated standard delivery time to the U.S. and Puerto Rico
Delivery time for standard shipping to any of the 48 contiguous U.S. states is 1-2 business days. Delivery time for standard shipping to Alaska, Hawaii, and Puerto Rico is 3 business days. Business days include Monday - Friday and exclude UPS holidays.
Note: Delivery time estimates do not apply to large or heavy items that require special shipping (including most TVs), items shipped directly from the manufacturer, or out-of-stock items. Some items that ship from the manufacturer can only be delivered to addresses within the 48 contiguous states.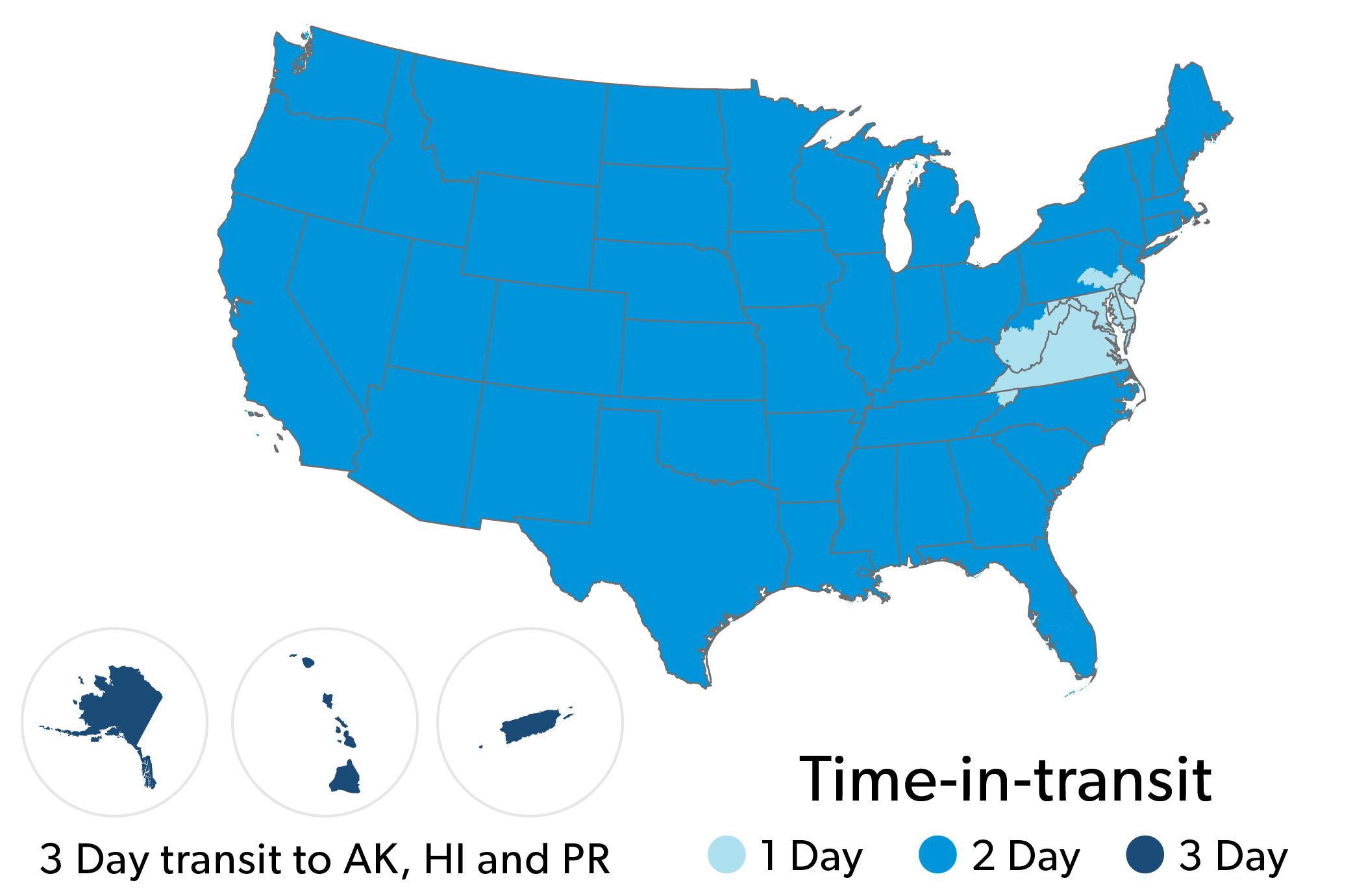 Estimated standard delivery time to the U.S. and Puerto Rico