Component speakers installation options
Where and how to mount your tweeters
ounting component speaker systems in your vehicle can require a bit of creativity on your part, but if you're handy with tools, you probably won't find it too difficult. When installing a component speaker system, you have to decide where to place three separate elements: the woofers, the tweeters, and the crossovers. Let's take a look at some different installation circumstances and see how the different elements can be accommodated.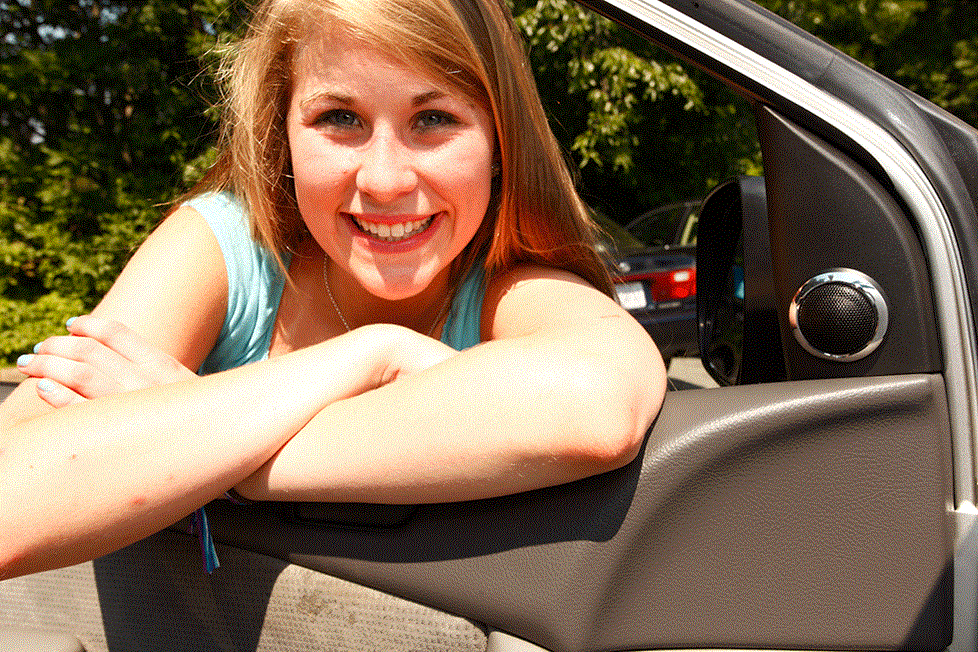 Mounting component speakers in factory woofer and tweeter locations
Some vehicles come equipped with tweeters mounted in the door or on the dash, along with woofers mounted low in the door. Crutchfield's vehicle fit tool will sort out which woofers from the component systems we carry will fit in the door openings. Tweeter fit is a little more tricky. You'll need to measure the existing tweeter openings and compare them against the size of the tweeters in the aftermarket component speaker system you're considering. Or just contact our advisors and they can help you figure it out.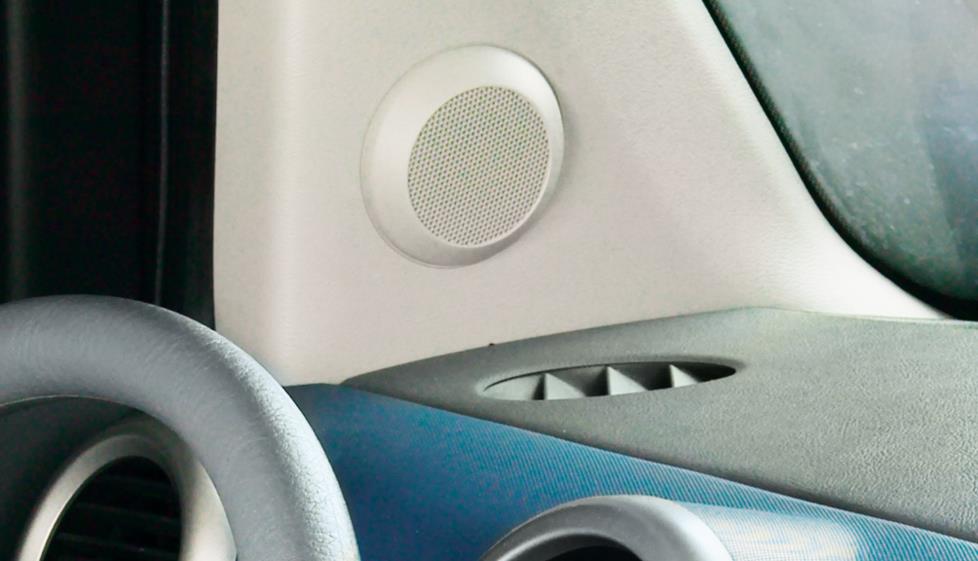 To mount the new tweeter in the existing tweeter opening, you may have to fabricate a bracket out of ABS plastic or light metal. Many component systems include special brackets that are easily modified for this task, but we always suggest picking up a pair of universal back straps which can be used to create mounting brackets. Whatever the circumstance, be prepared to do some experimenting and fabricating.
Here's a quick video explanation about tweeter installation:
What to do if your vehicle doesn't have a factory tweeter location
To keep the details of the high range crisp and powerful, your tweeters need to be in front of you and as close to your ears as possible (without being too far from the woofers). While most vehicles come with speakers in the doors, many don't have component tweeters. So, it'll be up to you to decide where to mount your aftermarket tweeters. Depending on the design of your vehicle, you'll take your pick of one of the four locations you see below.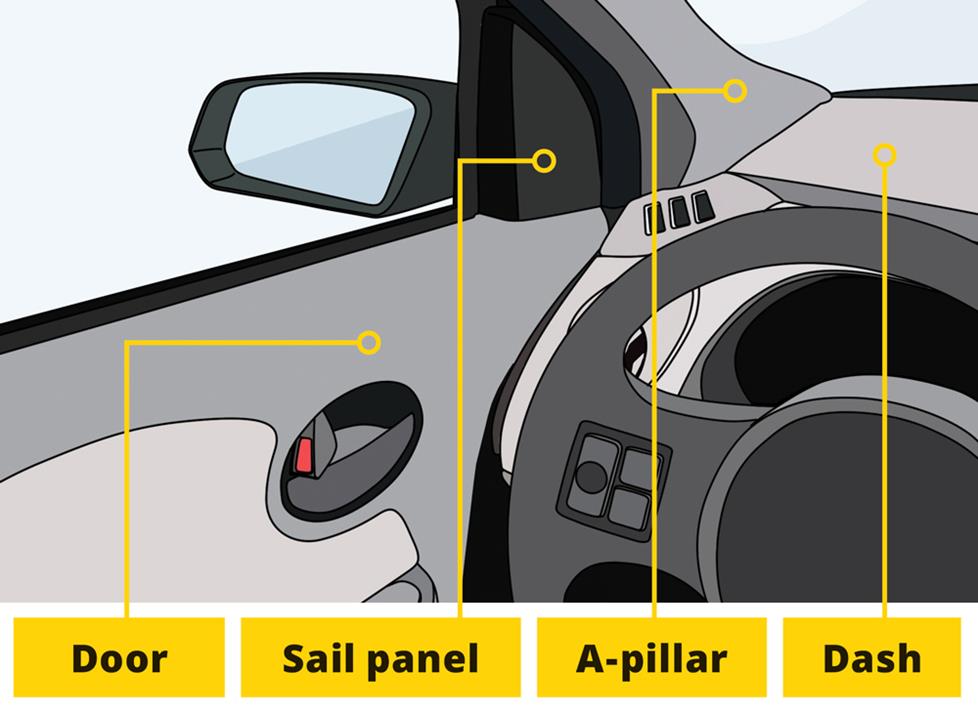 You'll also have to get creative when it comes to mounting. Good thing most component speaker systems come equipped with the necessary hardware to let you mount the tweeters where they'll work the best for you. Just use one of two basic tweeter mounting methods: surface mounting and flush mounting. Flush mounting takes a bit more work, but has the benefit of a more factory look. Surface mounting is a bit more noticeable, but it's less invasive.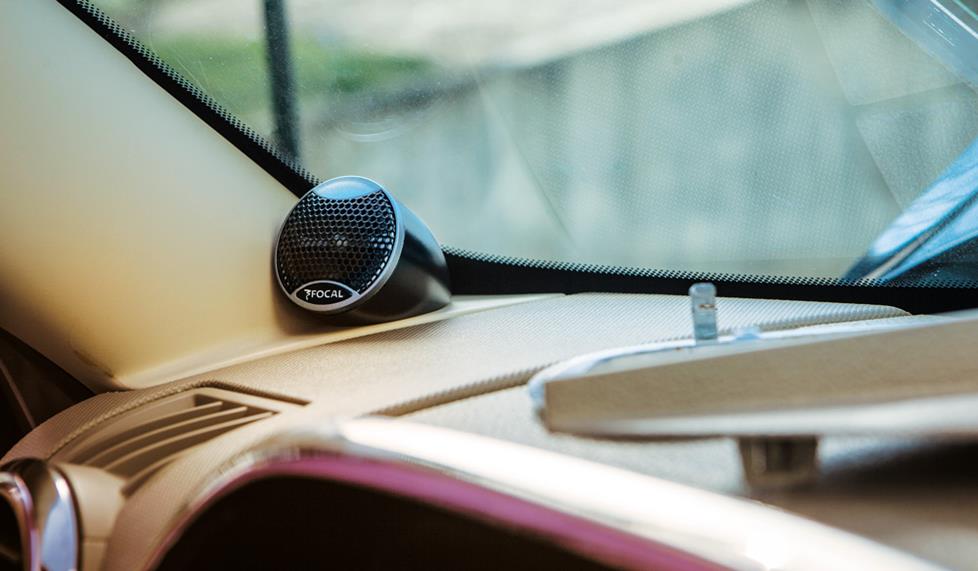 A Focal component tweeter in a surface-mount housing
Surface mounting your tweeters
Surface mounting requires less time and fewer modifications to your car than flush mounting. In a surface-mount, the new tweeter (in its housing) attaches to the top surface of the door panel or dash. The tweeter's housing secures to the car's panel with a screw, so you need only drill a small hole to install the tweeter mount and run the speaker wire to the crossover. You'll find surface mounting to be an ideal choice if you face a limited mounting depth.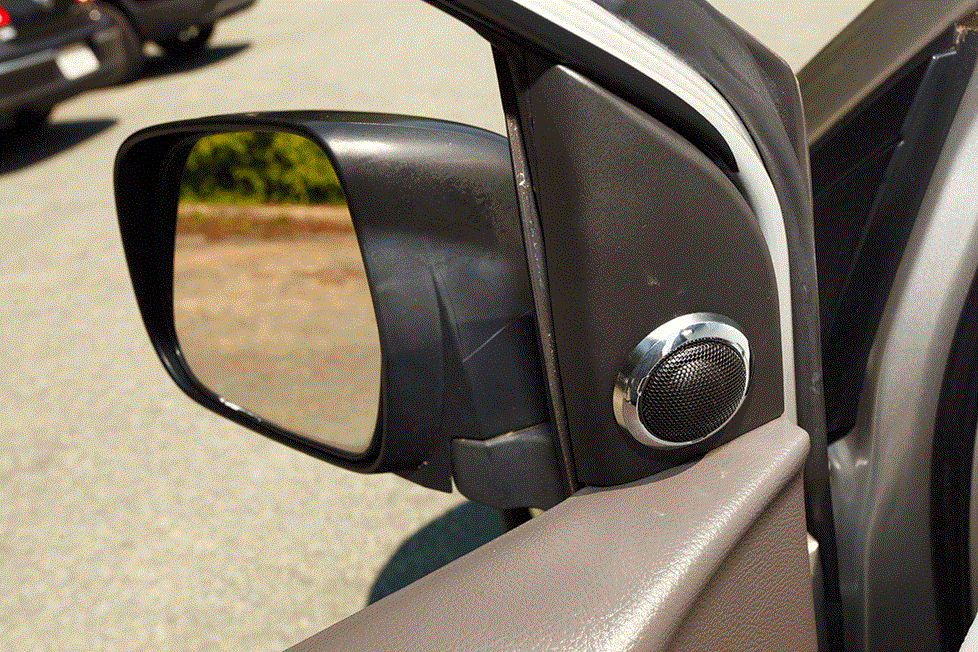 A component tweeter flush mounted in a sail panel.
Flush mounting your tweeters
A flush-mounted tweeter will not protrude or will partially protrude from the panel, and many people prefer this cleaner look. But since the door panel must have a hole large enough to hold the entire tweeter, you must perform more modifications than necessary for a surface-mounted installation.
Whether you flush mount or surface mount, don't forget that you'll need to run speaker wire to your crossover location. For more specifics on surface-mounting and flush-mounting check out our component speaker installation guide.
Crossover placement
Most component systems include external crossover systems that need to be stashed somewhere (anywhere) out of sight. Pick a dry, secure location to mount the new crossover. Remember that you'll also need to run the speaker wire from the tweeter to the crossover location. For a more detailed look at mounting the crossover, check out our component speaker installation guide.
Component speakers installation video
For an in-depth look at installing component speakers, watch our component speakers installation video, hosted by one of our Crutchfield tech support specialists.
Rear components
More and more people are opting for higher quality sound in their vehicles, including surround features that rear-mounted component systems can bring to life. If that's the case for you, you'll need to locate your rear tweeters in such a way that their sound combines well with the rear woofers and does not distract from the front sound stage by smearing the highs from front to rear. There are as many theories about proper tweeter placement as there are locations. Some of those locations include the rear pillar, door, or deck.
A good way to make sure that you'll get the best possible sound is to test out the tweeters' positions before installing them. Hook up your tweeters with extra-long speaker wires and place them in various locations — holding them temporarily with duct tape or putty, if need be — so you can listen from the driver's seat and determine which locations work best.
Some people prefer to use their rear speakers for midrange or midbass reproduction only, to help fill out the sound in their vehicle, and let the front tweeters take care of all the high frequency details.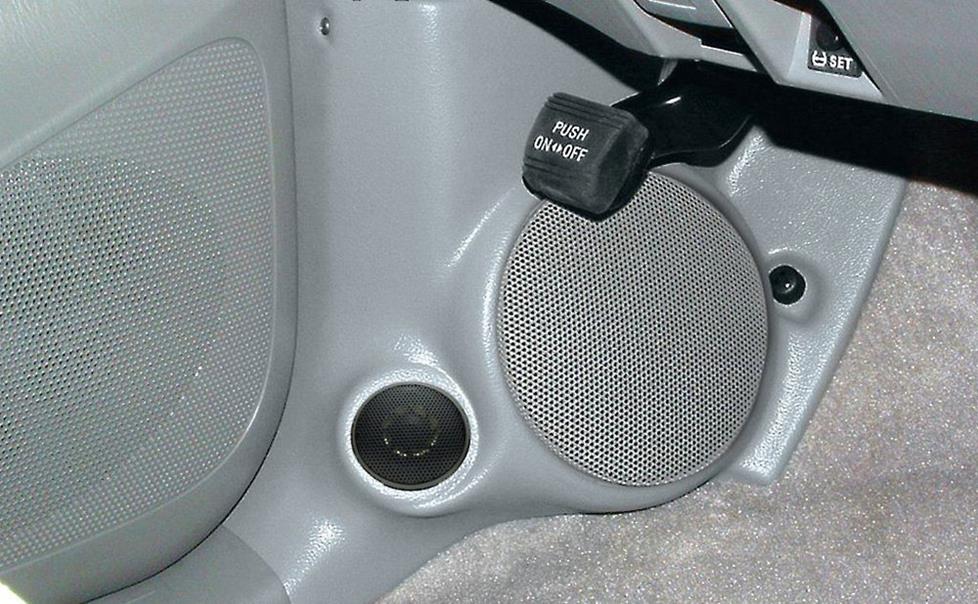 Q-Forms kick panel pod
Kick panel pods
If you're an experienced installer, possible speaker mounting locations are only limited by your imagination and expertise. Q-Logic's Q-Forms custom kick panel pods position the speakers for optimal sound reproduction — as close to equidistant from your ears as possible (check out our article on imaging and soundstaging for an explanation of the advantage). They're available in a variety of factory-matched colors for many vehicle models
Q-Forms come with detailed installation instructions — installing most Q-Forms is within the ability of the average amateur installer. Find out if a Q-Forms kick panel will fit your vehicle with our vehicle selector, and mount both the woofer and tweeter in these custom-fit enclosures.
Find out more about the right speakers for your car
Our car speakers buying guide, goes into a lot more detail about how to choose the right speakers (whether a component system or coaxials) for your car audio system. Be sure to check it out. And then use our vehicle selector to find out which speakers will fit your car.
If you have any questions about your options, contact our advisors via phone or chat — they're here to help.