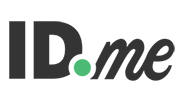 Exclusive savings for military personnel
Save $25 off a purchase of $250 or more*
Offer code: 25Military
Valid through 12/31/2020
Shop All Qualifying Items
Shop qualifying products, use the offer code and enjoy your savings:
Here's How It Works:
Add qualifying merchandise to your cart and check out.

On the Order Review page of checkout, you'll see an "Apply Gift/Reward Card or Offer Code" link under your order total.

Enter special offer code

"25Military"

and apply.

Submit your order and enjoy your exclusive savings!
Shop All Qualifying Items
Special Offer Terms
*Discount may not be used on the following brands/products: Apple, B&W, Beltronics, Blue Sound, Bose, Cambridge Audio, Definitive Technology, Denon, Dynaudio, select Epson items, select Focal items, select Garmin items, Grado, select Klipsch items, select LG items, McIntosh, Marantz, Martin Logan, Mobile Fidelity, Monitor Audio, Musical Fidelity, MTX, Music Hall, NAD, Nest Labs, select Onkyo items, PSB, Pro-Ject, select Samsung items, Sonos, select Sony items, SVS, Thule, Wharfdale, Digital imaging products, Pro Audio, Drones, pre-paid installation & programming services, gift cards, or Outlet Store items. Not combinable with other discount offers. We retain the right to cancel and/or modify this offer at any time without prior notice. Limit one per customer. Valid only to the end user. Offer not valid for product resale. We reserve the right to limit quantity.
Offer good through December 31, 2020. Use special offer code 25Military during checkout.