Sign up for our free catalog
Love our catalogs?
Read them digitally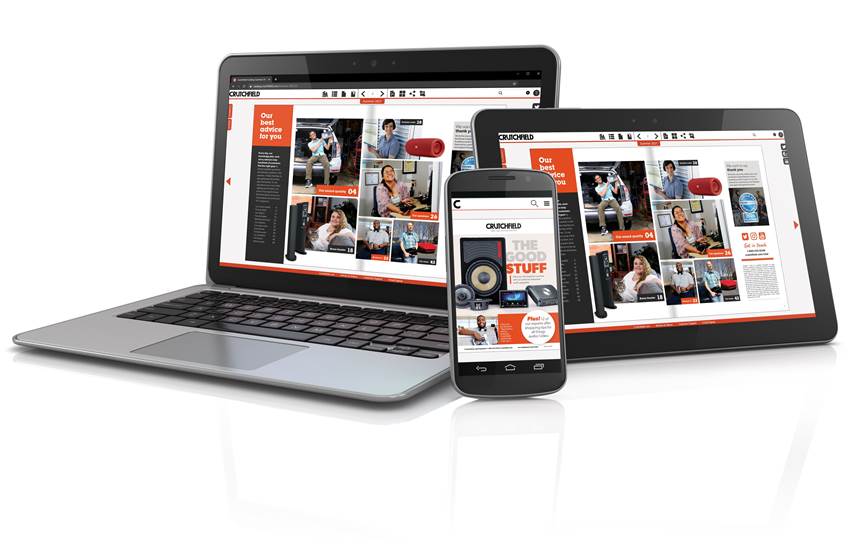 View past catalogs
Watch a preview of
our coming catalogs
Meet a few of the Crutchfield writers

Dave Delamere
Wordsmith for mobile electronics, Demo Days dude, and a generally swell guy.

Steve Kindig
I'm a longtime audio/video geek. I love learning about and sharing info on the latest A/V tech.

Jeff Miller
In danger of being trapped under the growing pile of headphones on my desk.

Deia Z.
International woman of mystery with an eye for composition and an ear for surround sound.