Contact Us Our Virginia-based team is ready to help you
Currently Closed
Our Virginia call centers are open 7 days/week View hours
Current Crutchfield time is 9:32 PM ET.
Administrative Office
Crutchfield Corporation
1 Crutchfield Park
Charlottesville, VA 22911-9097
1.434.817.1000M-F 8:30 AM – 4:30 PM ET
Fax: 1.434.817.1010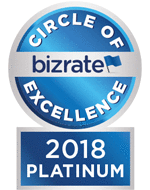 One of a Kind Crutchfield is the only company in the United States to receive the coveted Bizrate.com "Circle of Excellence" award 19 consecutive years in a row.
Translation: We care about you!