Crutchfield among the 2015 Best Places to Work in Virginia
Coveted honor is based on real customer feedback compiled by Bizrate Research®
CHARLOTTESVILLE, VA (February 2, 2015) — Crutchfield was recently named one of the 2015 Best Places to Work in Virginia by Virginia Business magazine and the Best Companies Group.
To earn the honor, Crutchfield engaged in a rigorous two-part survey process.
In the first part, outside experts looked at Crutchfield's workplace policies, practices, philosophy, systems and demographics. This part of the process was worth approximately 25% of the total evaluation.
The second part, which counted for 75% of the score, was an anonymous survey in which employees anonymously rated Crutchfield in the following areas:
Leadership and planning
Corporate culture and communication
Role satisfaction
Work environment
Relationship with supervisor
Training
Pay and benefits
Overall employee engagement
Best Companies Group managed the survey process, analyzed the data, and used their expertise to determine the final rankings. For more information on the Best Places to Work in Virginia program, read the Virginia Business story about this year's winners.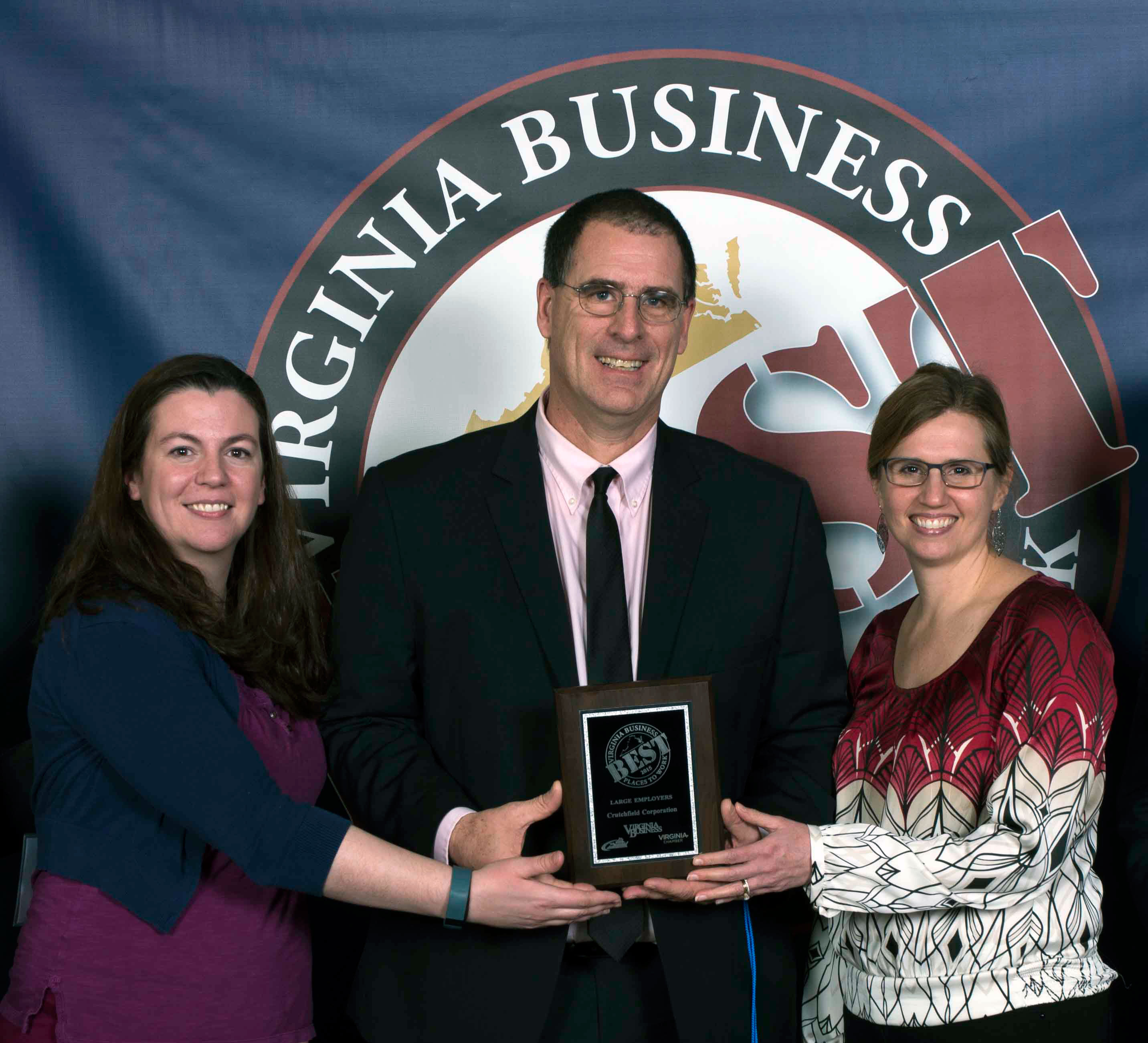 Bill Crutchfield, the company's founder and CEO, said, "I am extremely grateful to our employees for their extraordinary contributions that enabled Crutchfield to be the first large company in our area to earn this distinction."
About Crutchfield Corporation
Crutchfield Corporation, which celebrates its 41st anniversary in 2015, is one of the nation's leading catalog and Internet retailers of consumer electronics products. Crutchfield has its headquarters and a retail store in Charlottesville, a call center in Wise County, VA, and a store in Harrisonburg, VA.
For more information, press only:
Jim Richardson/Crutchfield Public Relations
1.434.817.1000, ext. 2809
jrichardson@crutchfield.com
# # #