4K content: What's out there?
How to get 4K movies and TV shows
Steve Kindig has been an electronics enthusiast for over 30 years. He has written extensively about home and car A/V gear for Crutchfield since 1985. Steve is also a volunteer DJ at community radio station WTJU, where he is a regular host of the American folk show "Atlantic Weekly," as well as the world music program "Radio Tropicale."
More from Steve Kindig
If you own a 4K Ultra High Definition TV, or are shopping for one, you're probably wondering where you can find 4K content to watch. The selection is still limited, but it's growing rapidly, and there are several ways to get it. Read on to find out what's out there now and what's coming down the road.
We'll mostly be talking about streaming video services, and to watch 4K video that way requires fairly fast Internet service — at least 20Mbps. And we'd also recommend getting a good wireless router.
But for 4K TV owners who want to see the best possible picture quality on their new TVs, we'll lead off with the undisputed top-notch 4K video source: Ultra HD Blu-ray.

Ultra HD Blu-ray
The first Ultra HD Blu-ray player arrived in mid-2016: Samsung's UBD-K8500. Like 4K Ultra HD TVs, Ultra HD Blu-ray supports resolutions up to 3840 x 2160 pixels, which is four times the pixels of Full HD 1080p. And because Ultra HD Blu-ray discs can hold a lot more data than standard Blu-rays, the picture can have not only more detail, but also higher contrast and a wider color range. Ultra HD Blu-ray will deliver the best picture quality that's ever been available for home viewing.
The Samsung player was designed with versatility and compatibility in mind. In addition to Ultra HD Blu-ray discs it can play standard Blu-rays, as well as DVDs and audio CDs. And it has two HDMI outputs, so people with A/V receivers that are a few years old won't need to replace them. They'll be able to run one HDMI cable directly to the TV for video, and another one to the receiver for audio. So, your 4K TV needs to have at least one of the latest HDMI 2.0 connections with HDCP 2.2 copy protection, but your receiver doesn't. Sony plans to launch their own high-performance Ultra HD Blu-ray player in early 2017.
As of 9/27/16, the number of released and "coming soon" Ultra HD Blu-ray titles is around 100, at prices typically in the $25-$30 range. It's going to take a while to build a catalog of Ultra HD Blu-ray titles, but in the meantime, there's plenty of Ultra HD content available from streaming sources.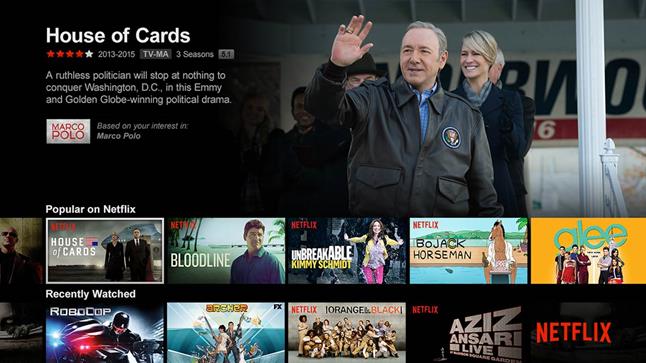 Netflix®
Netflix is the most popular streaming video service and has a relatively large selection of 4K content. The list of 4K TV series includes Netflix originals, like House of Cards, Orange is the New Black, Daredevil, and Jessica Jones. You can also watch other high-quality 4K TV fare such as the complete Breaking Bad series, and The Blacklist, as well as a handful of movies like Philadelphia, The Avengers, and Skyfall. Netflix has the most 4K TV shows and movies that cater to the broadest selection of tastes.
What you'll need: a 2014 or newer 4K Ultra HD TV with HEVC decoding and a Netflix app, plus a Netflix 4K streaming subscription (currently $12.99/mo.). The Netflix app is included on most 4K TVs, but if you'd rather use an outboard media streamer, your 4K-capable options include the Roku 4 and the latest version of Amazon's Fire TV.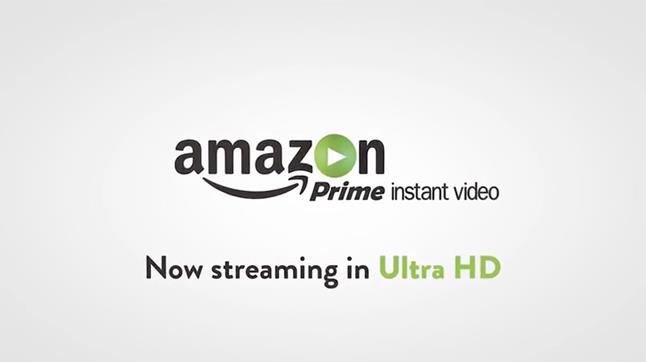 Amazon
If you're already an Amazon Prime member, you probably know that one of the perks is Amazon's Prime video streaming service, which includes a significant amount of 4K content. It's a terrific bonus — free access to some great content, including Amazon's impressive lineup of original TV series. Most of these shows are in 4K, like The Man In the High Castle, Transparent, and Orphan Black. A few shows, like Mozart In the Jungle and Bosch, also get the enhanced quality of High Dynamic Range (HDR), if your 4K TV has the necessary decoding capability. Amazon also has over 30 movies available in 4K resolution, although these aren't part of their Prime catalog — you have to pay for them. Titles include Captain Philips, Hitch, and The Amazing Spider-Man.
What you'll need: a 2014 or newer 4K Ultra HD TV with HEVC decoding and an Amazon app, an Amazon Prime subscription (currently $99/year). Outboard media streamers that can deliver Amazon 4K content include the Roku 4 and the latest version of Amazon's Fire TV. (If you're not an Amazon Prime member, you may still be able to rent or purchase 4K movies.)

VUDU
This service specializes in pay-per-view movies. Some titles are available at 4K resolution, and a few offer High Dynamic Range (HDR) video and Dolby Atmos audio, if you have a cutting-edge home theater setup that supports those technologies. You can rent for $10 per title, or buy for $25 to $30. Find more info at the Vudu website.
What you'll need: to watch Vudu's 4K content you'll need a compatible Vizio P-Series, M-Series, or D-Series 4K Ultra HD TV with HEVC decoding and the Vudu app, plus reasonably fast Internet service — at least 11Mbps. Vudu also offers a few titles with Dolby® Vision HDR, which is supported by Vizio's Reference-Series 4K TVs. The Roku 4 media streamer also supports Vudu.

UltraFlix™
UltraFlix offers the world's largest library of streaming 4K Ultra HD content, including movies, documentaries, concerts, and TV series — over 1,000 titles. You'll find lots of Hollywood hits from the past few decades, from An Officer and a Gentleman and Pretty in Pink, to Selma and Star Trek: Into Darkness. UltraFlix operates on the video-on-demand model, with titles typically costing $9.99. Find more info at the UltraFlix website.
What you'll need: a compatible 2015 4K Ultra HD TV from Samsung, Sony, Vizio, or Hisense, plus the UltraFlix app. The app is also available on the Roku 4 media streamer.

FandangoNOW™
Formerly known as M-GO, FandangoNOW is an option that may be worth checking out for owners of 2015 and newer Samsung and LG Ultra HD TVs. You can stream FandangoNOW's 4K movies on any of these Ultra HD sets. If you want to enjoy the expanded contrast and color of High Dynamic Range (HDR) video, you can download (as opposed to stream) titles from FandangoNOW and watch them on Samsung's 2016 HDR-capable SUHD models, or one of LG's 2016 4K OLED TVs. FandangoNOW is the only service to offer both streaming and downloading of 4K Ultra HD content. Find more info at FandangoNOW's website.
What you'll need: a 2015 or newer Samsung or LG 4K Ultra HD TV. FandangoNOW's content can also be accessed via a Roku 4 streamer. The titles with HDR are only available for downloading, so you'll also need a VIDITY™-enabled storage device that connects to the USB 3.0 port on your TV or streamer. To learn more about VIDITY, check out FandangoNOW's VIDITY FAQ.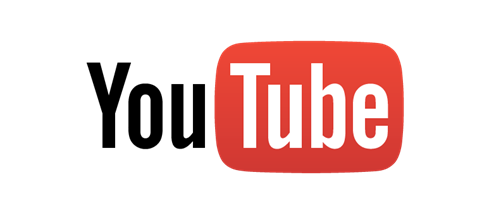 YouTube
YouTube has an eclectic and growing library of millions of free 4K video clips. While you probably won't find your favorite movie or TV show, there are some great-looking concerts from the likes of Wilco, U2, and Eminem. There is also plenty of more conventional 4K eye candy, including some wonderful nature documentary footage.
What you'll need: a 2015 4K Ultra HD TV with VP9 decoding and a 4K YouTube app. Outboard media streamers that are compatible with 4K YouTube content include the Roku 4 and Nvidia Shield.
Other 4K video options
If you already get satellite or cable TV service, here are a couple of 4K video options that may interest you. DirecTV's 4K Ultra HD service offers a limited selection of 4K movies available on a pay-per-view basis. In order to use the service, you must not only be a DirecTV subscriber, but must also have DirecTV's Genie whole house HD DVR, along with a DirecTV-ready Ultra HD TV, like the 2015 models from Samsung and Sony. Comcast's Xfinity in UHD is another on-demand service that, so far, only works with Samsung 4K TVs.
Although over-the-air 4K broadcasts are still a ways off, the final details of the next-generation TV broadcasting system — called ATSC 3.0 — should be hammered out in 2016. Check back with us every few months to keep up with the fast-changing 4K content scene.